We're less than a month until Season 2 of Star Trek: Strange New Worlds. While we're all awaiting more Captain Pike (Anson Mount) and crew adventures, the second season is expanding the show's scope. For example, Paul Wesley is playing Captain Kirk in a recurring role. Therefore, Will Carol Marcus Appear In Strange New Worlds? Marcus was romantically involved with James T. Kirk, in which she bore a son named David Marcus. Both appeared in Star Trek II: The Wrath of Khan, where the late Bibi Besch played Carol.
While Strange New Worlds Season 2 seems to lack promotion, some teaser trailers have appeared. A new teaser trailer has recently revealed Lieutenant Kirk meeting Nyota Uhura (Celia Rose Gooding). The pair can be seen sharing a drink in the Enterprise's bar. A new set for the upcoming season. Season 2 of Strange New Worlds arrives on June 15th via Paramount+. So how could Carol Marcus Appear In Strange New Worlds? Well, the second season will feature James T. Kirk more prominently. Therefore, aspects of his life might be shown.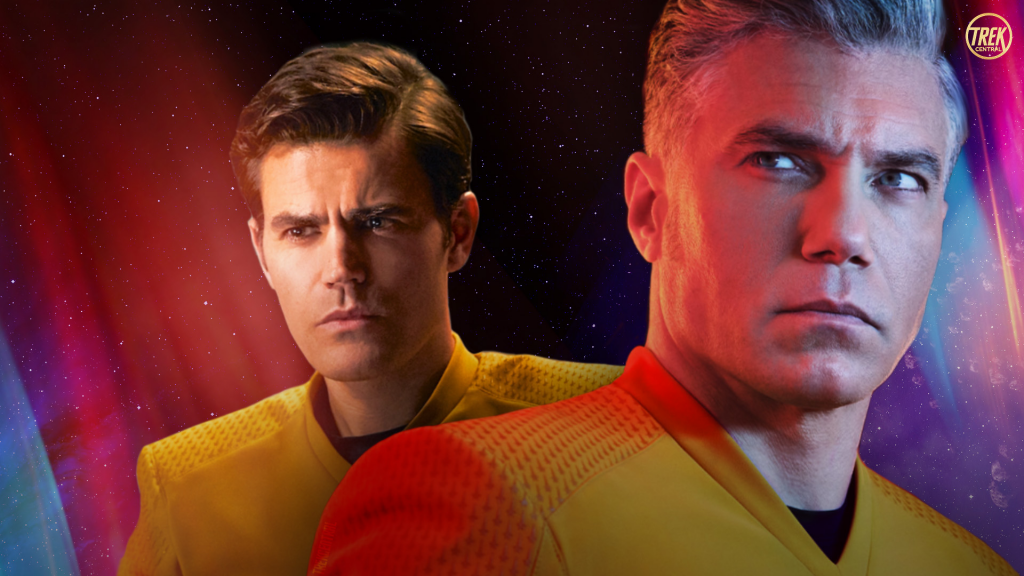 Kirk And Carol Marcus Appear In Strange New Worlds
While some may dislike it, James T. Kirk is here to stay. Paul Wesley was officially cast in Star Trek: Strange New Worlds to play the legendary character on March 15th 2022. This follows fans spotting him and Christina Chong on-set filming for the second season. Fans were delighted to see Kirk appear in the season one finale episode. In a "possible future", Captain Pike worked alongside Captain Kirk, who was commanding the U.S S Farragut.
The second season seems to be working with Kirk more frequently. As noted in the latest SFX Magazine issue, which features an interview with Showrunner Akiva Goldsman, Trekkies will see more of Kirk ahead of his "established" timeline. Kirk is a First Officer, likely of the U.S.S Farragut. However, Goldsman stated that by this moment in Kirk's timeline, he is dating Carol Marcus. Therefore, this is likely how Carol Marcus can Appear In Strange New Worlds.
Paul Wesley is really this wonderful – to me – hybrid of Shatner's Kirk and his own. That is, of
course, serviced by this moment in the Kirk timeline where He's dating Carol Marcus. So you'll see…

Akiva Goldsman via SFX Magazine June 2023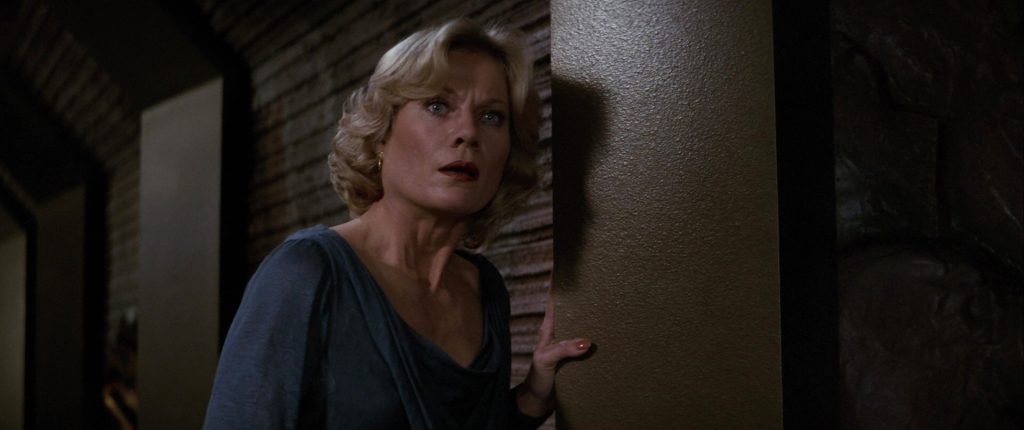 Who Plays Carol Marcus In Strange New Worlds?
Right now, this is just a theory. Will Carol Marcus Appear In Strange New Worlds? Given Akiva Goldsmans comments, it could be a strong possibility. At least there must be a reference to the character somewhere in the second season. Maybe in a line of dialogue by Lieutenant Kirk to another character. Of course, we've already had a new version of Doctor Carol Marcus in the Kelvin Timeline. Appearing in Star Trek: Into Darkness, Alice Eve took on a young version of the character.
Looking at Star Trek: Strange New Worlds Season 2, we might know an actress who could play Marcus. As EXCLUSIVELY revealed by Trek Central, Adelaide Kane will appear in Strange New Worlds Season 2. There are no details on who the actress is playing in the second season yet. However, a recent behind-the-scenes picture might have given the game away. This, coupled with Akiva's comment in the SFX Magazine, leaves us to theorise that Adelaide Kane is playing Doctor Carol Marcus.
Kane is well known for her role as the series lead in "Reign". However, this will be her first adventure into the Star Trek Universe. Additionally, as of late 2022, Adelaide has joined the "Grey's Anatomy" cast as a medical intern. As mentioned, a behind-the-scenes picture was posted by Christina Chong on the CBS TV Studios Instagram (slide 4). You can see Paul Wesley, alongside Christina Chong, joined by Adelaide Kane. We know from set pictures that Wesley and Chong have scenes together. Therefore Kane might also be in these scenes.
Conclusion
MCM London Comic Con is coming up at the end of May. Some of the Strange New Worlds Season 2 cast will be there virtually anyway. Rebecca Romijn (Number One), Ethan Peck (Spock), Celia Rose Gooding (Uhura), and Melissa Navia (Oretgas) will beam in live as holograms for the first-ever holographic panel experience at MCM. Also, an 'exclusive' clip is promised, along with behind-the-scenes info and more.
It occurs on Friday, May 26, at 5 pm (BST). Entry tickets are still available for Friday Entry; you can pick them up on the MCM London Website. Trek Central's Captain Jack will be there to cover the action, so we'll bring you all the details! Alex Zane will be hosting the panel. While the latest Strange New Worlds Teaser gives new scenes, we await a full trailer for the second season.
The second season of Star Trek: Strange New Worlds will premiere on Thursday, June 15, exclusively on Paramount+, with new episodes dropping weekly on Thursdays.
---
More From Trek Central
📰 – Is Star Trek Legacy already in Development?
🔥 – NEW Star Trek: Strange New Worlds Season 2 Trailer Confirms Enemy Return!
⭐ – BREAKING: Strange New Worlds Season 2 Premiere Date & More!
---
Join the Star Trek conversation via our social media platforms: