The Star Trek: Strange New Worlds Season 2 Premiere date has finally been revealed! And not only that, but we've got new confirmation that SNW is renewed for season 3, and is about to start filming.
Season 2 Premiere date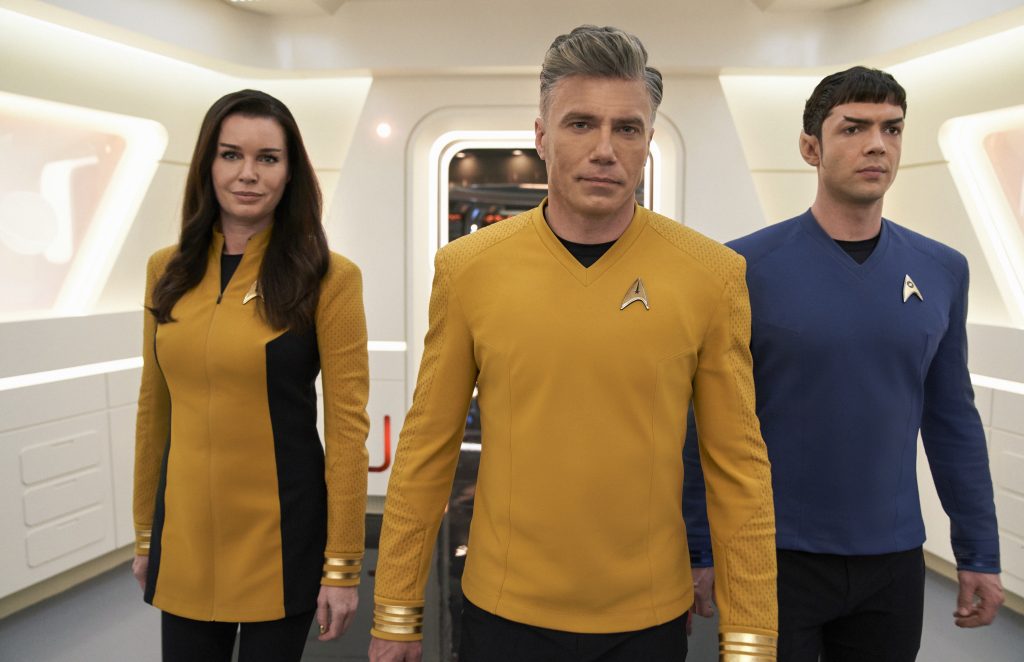 It seems forever since the hugely successful first season ended. And it's been a very long wait with almost no news at all!
But now Paramount has finally announced when Strange New Worlds Season 2 will arrive. Season 2 will premiere on the 15th of June 2023 this year, as predicted, after Star Trek: Picard's final season. It's another 10 episodes for SNW's sophomore outing, and we're fully expecting it to fully raise the bar when it comes to storytelling! Including that highly anticipated crossover event with Star Trek: Lower Decks.
Season 3 Renewal!
Not only did we get the Strange New Worlds Season 2 premiere date, but an official renewal for season 3! Season 3 should be heading filming now, but its great to hear we are officially getting it! Hopefully we can get a 5-year mission for Pike and his crew at the very least, but for now we are happy with season 3 on the horizon!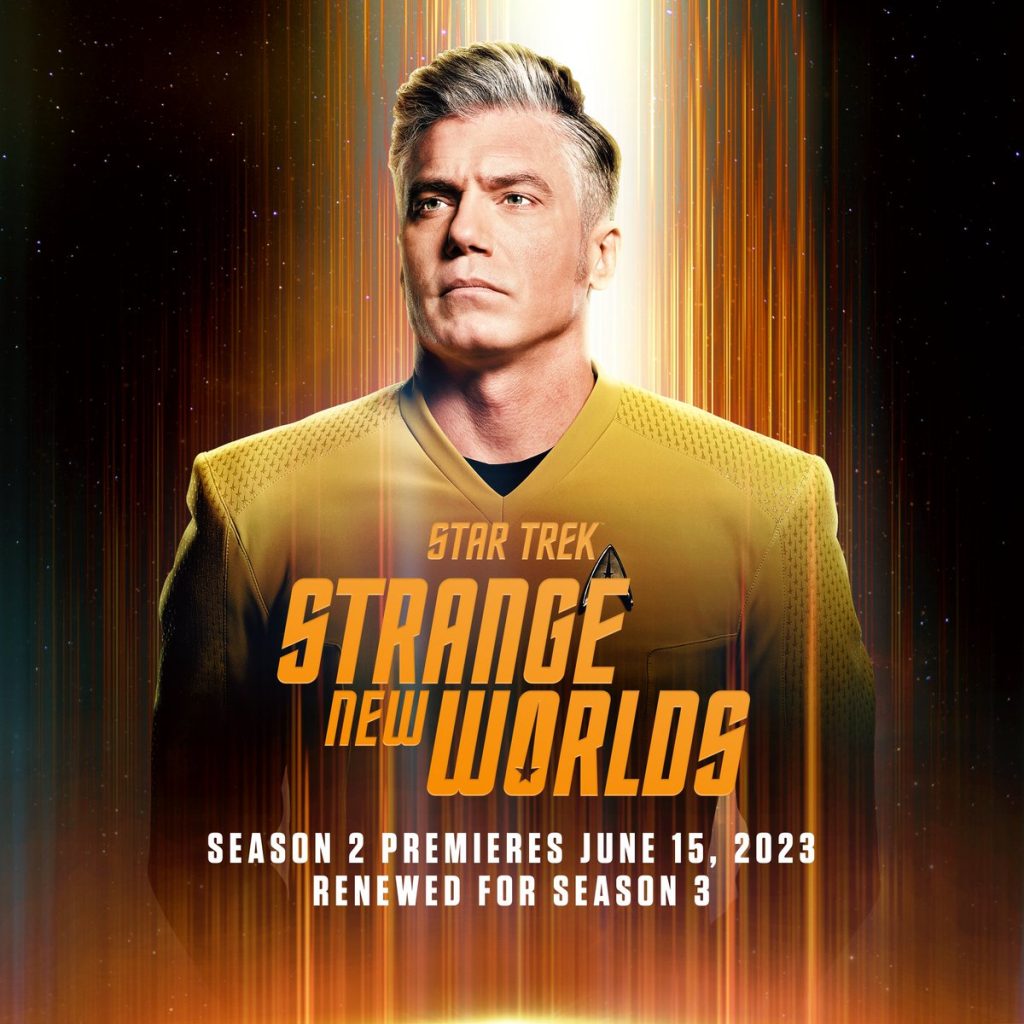 Season 2 Promo!
It's been 6 months since Star Trek Day and the first glimpses of new footage with a short clip. We haven't got any new trailers or teasers for this second season, but we might get something during First Contact Day early next month!
Our first short clip showed us an episode centered around Enterprise Pilot Erica Ortegas, and Melissa Navia has talked in some recent interviews about some more Ortegas action next season!
Season 3 (Unofficially)Confirmed!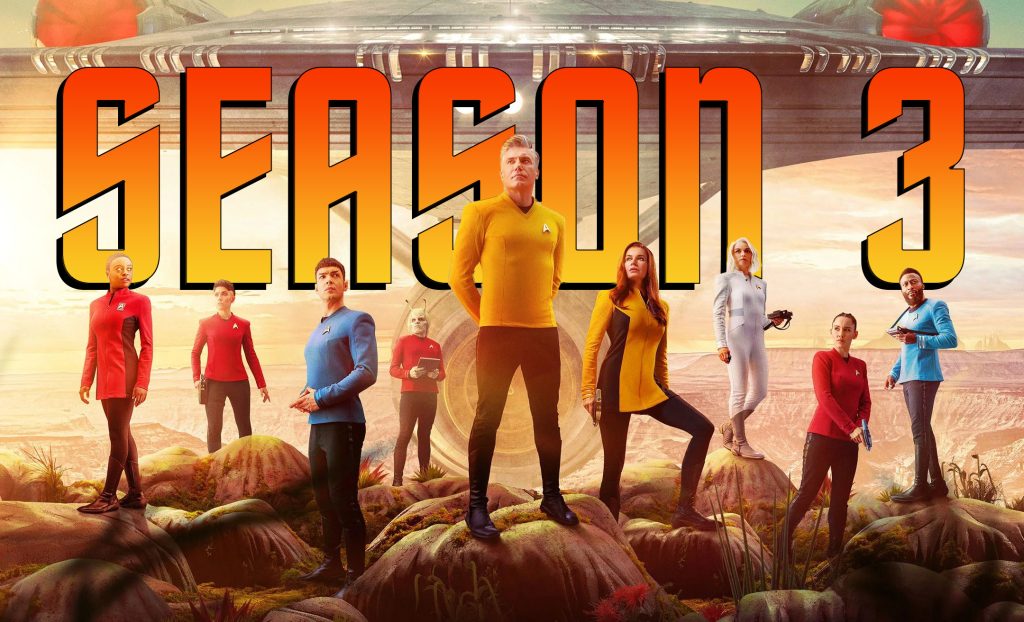 Previously Executive Producer Akiva Goldsman was speaking at the MIT Media Lab event today (March 15). He confirmed to the audience that not only was Season 2's premiere about to be announced but Season 3 was about to start filming too.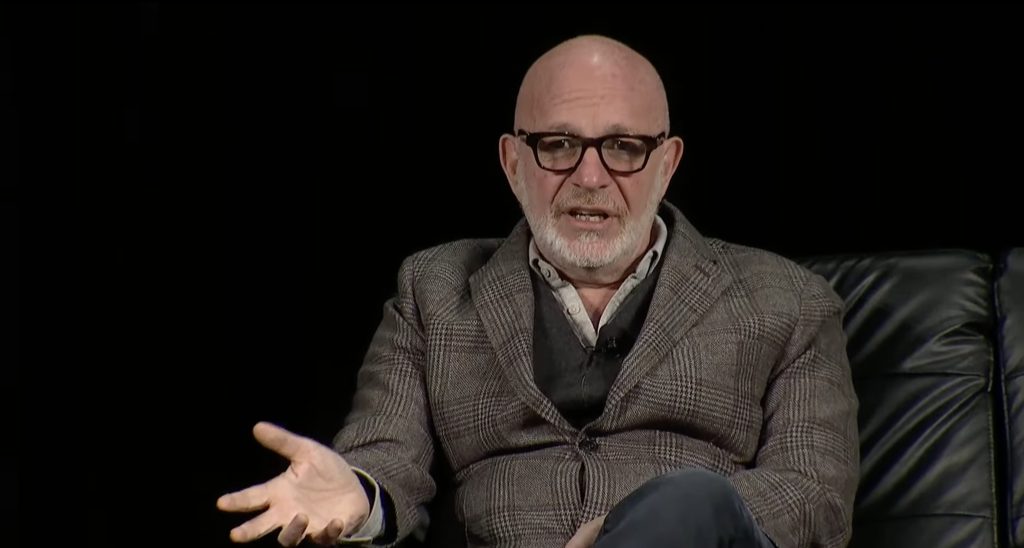 "We're doing this show now which is particularly close to my heart, which is called Strange New Worlds… today or tomorrow we're announcing the airdate of the 2nd season, which we filmed like 17 years ago… and we're just starting filming the 3rd season."

– Akiva Goldsman, MIT Media Lab Event
It's worth stressing that this confirmation is still not official-official until Paramount makes the announcement itself, but that's a formality. Given the recent, sudden announcement of Discovery ending at 5 seasons, it's a big relief to have an official source confirm the start of season 3 filming is happening for SNW.
New Characters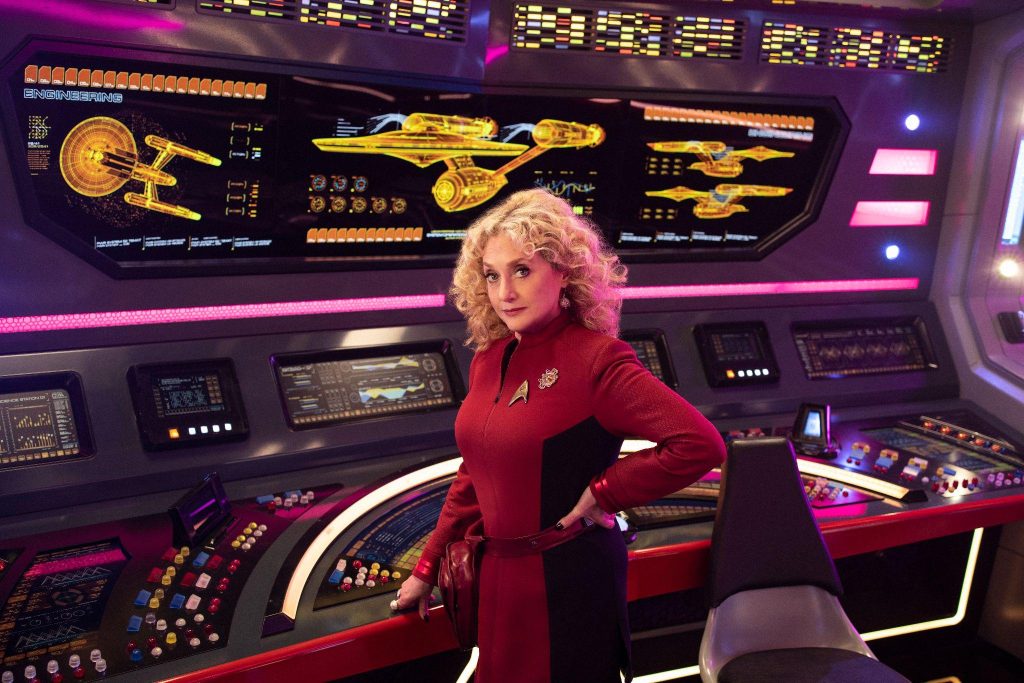 We've already reported on a few new faces joining for season 2. Whether these are guest stars or new crew, we'll have to wait and see. The biggest casting change of course is a new chief engineer. Hemmer sadly met his demise last season on SNW. Despite hearing a distinctive Scottish accent in the season finale it's not quite time for Scotty to make his arrival. Actress Carol Kane will be filling the Aenar's shoes as Pelia. And those are big shoes to fill indeed with Bruce Horak's Hemmer a firm fan favorite from season 1.
Of course, Paul Wesley will be back as a younger iteration of James T. Kirk. Again, we don't know how big a role Wesley will have this season, but indications seem to point to potentially a recurring role. And if you want –SPOILER ALERT– a few more bits of info, you can check out what we know from filming last year.
So are you excited about the Strange New Worlds Season 2 Premiere date announcement? What are you looking forward to seeing in season 2? Get in touch via our social media channels!
---
More From Trek Central
📰 – Strange New Worlds – Season 1 DVD/Bluray Boxsets
🔥 – SNEAK PEEK – Star Trek: Picard Season 3 Ep 5 "Imposters"
🔍️ – REVIEW: Star Trek: Picard "No Win Scenario"
---
Join the Star Trek conversation via our social media platforms: