Fancy a chat with Mr Spock? Who would say no?! Thankfully, Ethan Peck was kind enough to chat with us at Wales Comic Con in December 2022. Following our chat with the series lead, Anson Mount, we chatted with the man who plays Mr Spock on Star Trek: Strange New Worlds. Ethan Peck Talks Changing Spock In Star Trek and how the character evolves while also honouring the past. Technically the future when you think about it. Let us know if you enjoy Trek Central's Star Trek cast interviews!
Strange New Worlds has taken the Star Trek fandom by storm. However, we're currently awaiting the second season. Therefore, in the meantime, we're learning as many details as possible. IDW Publishing currently has a brand new comic series to keep us entertained. "The Illyrian Enigma" comic series follows the events of season one's cliffhanger ending. Therefore, read our review if you require more Captain Pike and Mr Spock. Watch our full interview with Ethan Peck below and read this article for excerpts.
Being a Part of The Star Trek Family
As a fandom, Star Trek has always been welcoming. New talent always comments on how the fans welcome them into the Trek family. Ethan Peck and Anson Mount joined the Star Trek Universe with a brief stint on Star Trek: Discovery. However, Strange New Worlds is their show and, therefore, another starting point for them. We asked Ethan Peck what it was like being welcomed into the Star Trek family.
It's awesome. you know, to be an actor that is working is amazing. to be an actor that is working on star trek is so incredible. the fan base is so ardent and excited and they make us all feel super welcome and validated and appreciated. that is amazing.

Ethan Peck @ Wales Comic Con 2022 via Trek Central
Speaking of the fans, Peck shared his thoughts on reactions to season one. Launching a new Star Trek series is always a hard one. Every series has its unique aspect. Therefore, Strange New Worlds was literally going into what the title says.
Incredible. I mean i didn't know what to expect and i actually didn't read any reviews. i mostly heard from people working on the show like "oh it's doing really well and you are being accepted, that was hugely nice to hear.

Ethan Peck @ Wales Comic Con 2022 via Trek Central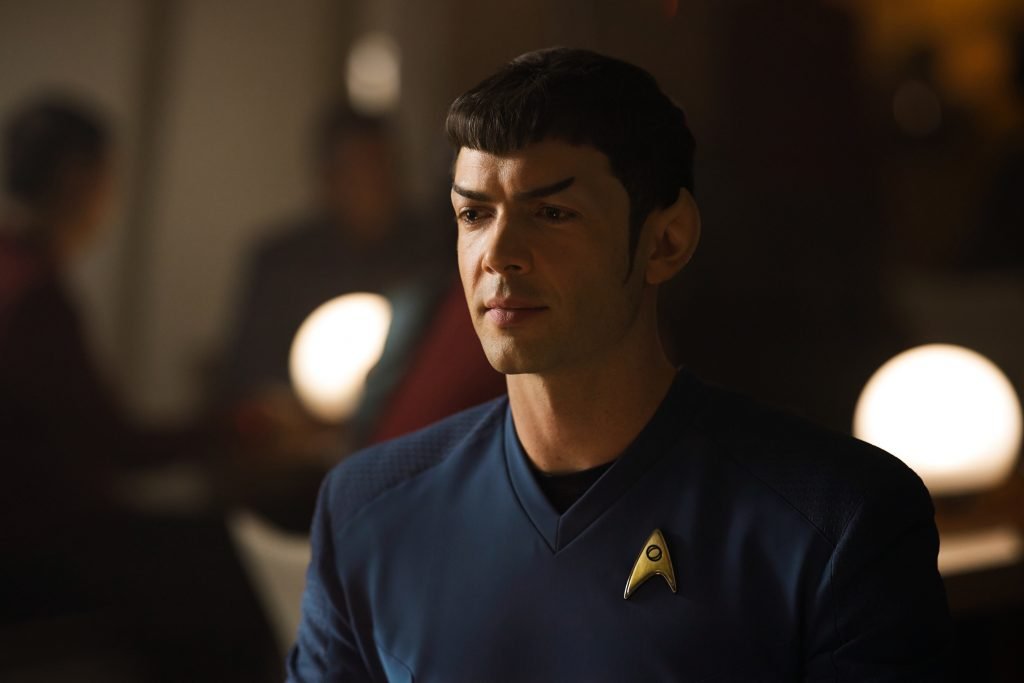 The Pressure of Legacy
Mr Spock IS Star Trek. Therefore, taking on the role of the character is a big deal. Before Ethan Peck Talks Changing Spock, we asked him about the pressure of taking on such a legendary character. We always hear the mention of Captain Kirk (William Shatner), but you also always hear Spock's name quickly following. Therefore, what was it like for Ethan Peck to take on this role?
I was just waiting to get fired for like 6 months. even when we went to strange new worlds, i was like "i'm getting fired". so that was always there, a lot of doubt.

Ethan Peck @ Wales Comic Con 2022 via Trek Central
Star Trek is also well known for its crazy episodes. I mean, we've had many a holo deck adventure on the likes of Star Trek: The Next Generation. However, given this series is set way before that, the technology is not yet around. Therefore, Star Trek: Strange New Worlds had to do something different for its storybook episode. "The Elysian Kingdom". Ethan peck recounts how that episode came about.
we had heard there was going to be a storybook/fantasy episod. i feel like i was still getting my head around the spock in strange new world, still learnign about him and figuring him out. then playing a completely different character was quite intimidating. it was a challenge for me, as i'm on set and inhabit this particular character so to kinda let go of that and be on those same sets was very challenging.

Ethan Peck @ Wales Comic Con 2022 via Trek Central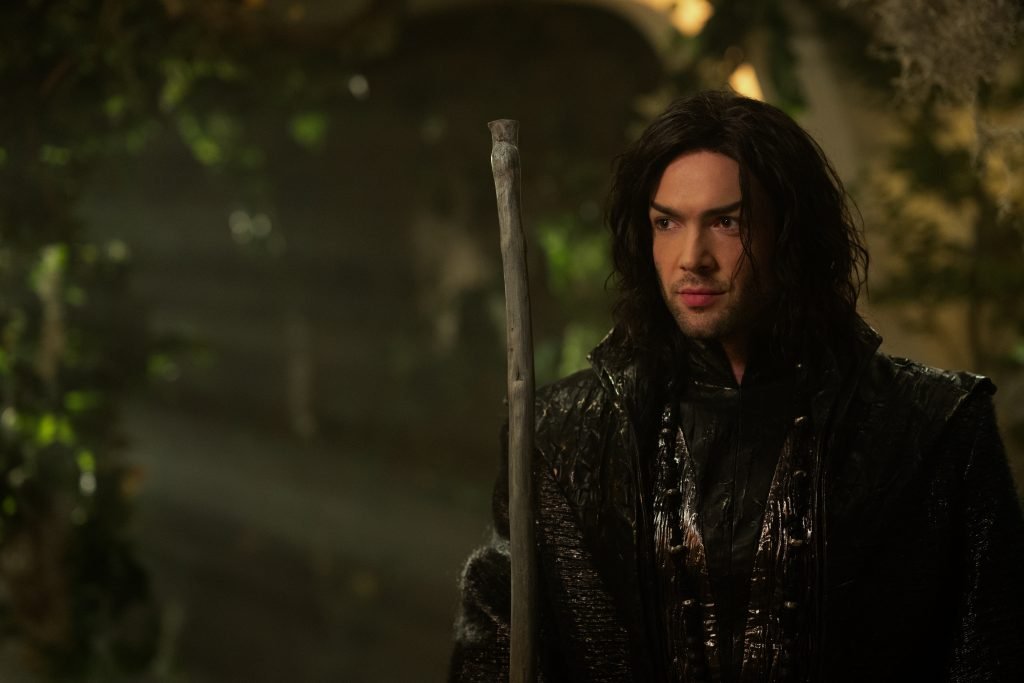 In terms of legacy, Strange New Worlds has gone there. The first season finale explored the idea of an alternate future timeline. Therefore, Ethan Peck had to act like Lenord Nimoy's version of the character. Given this was ten years in the future. However, he could still add his own flair due to the events leading up to this being different. When we asked him about this at Wales Comic Con, Ethan Peck Talks Changing Spock.
it was again, the first season was very nerve wracking for me. yes i had alrady been spock in discovery, but i took on what felt like a whole new magnitufe of responsability in strange new worlds because you get much more in depth with spock and his personal life. in the original series, it's a little lighter. i think we go into more detail in strange new worlds. that felt like a huge responsability. i was just nervous, because i was being even more like nimoy's spock in that final episode, i felt particular unsure of myself and doubtful.

Ethan Peck @ Wales Comic Con 2022 via Trek Central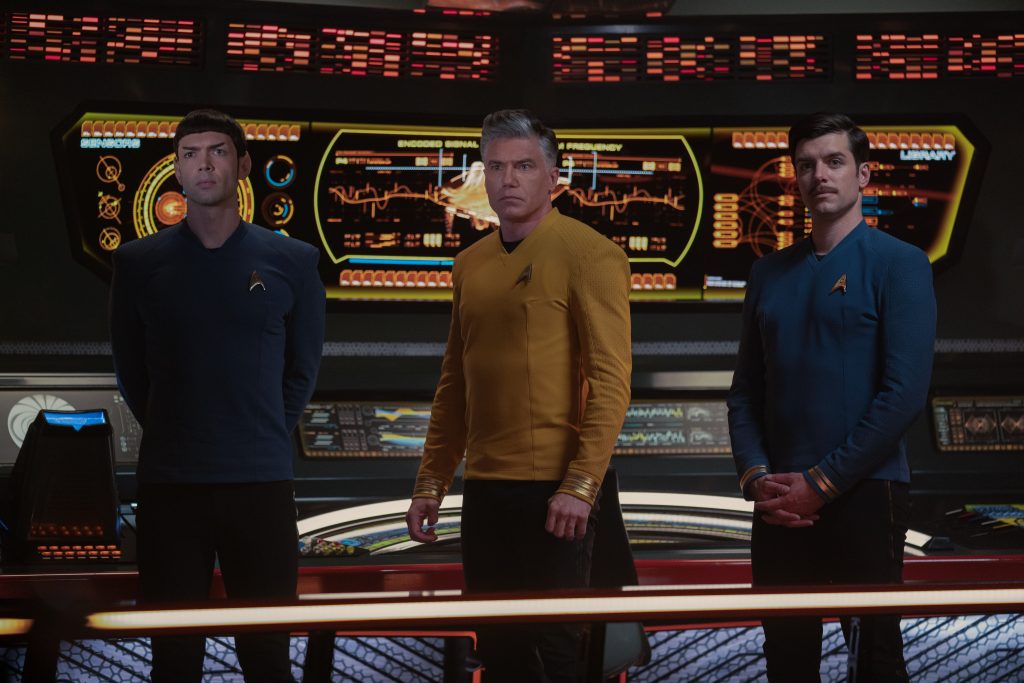 Mr Spock Is Here To Stay!
Star Trek: Strange New Worlds Season 2 is currently in post-production. However, It won't be long until we hear more about the upcoming second season. Anson Mount teased in our interview that some crazy episodes are coming up. Additionally, we know that the Star Trek: Lower Decks crossover episode is happening. Therefore, we've got plenty to look forward to in 2023. Thank you to Ethan Peck for chatting with us. And a thank you to Wales Comic Con for hosting the event.
---
More From Trek Central
🔥 – Anson Mount Talks Star Trek: Strange New Worlds Season 2
🚨 – Star Trek: Picard Showrunner Talks Season 3!
📰 – Strange New Worlds – The Illyrian Enigma Review – Issue #1
---
Join the Star Trek conversation via our social media platforms: