2022 was certainly a painful year for Trekkies regarding Star Trek books and the lack thereof. Just two novels were released, the smallest number for many decades. And Eaglemoss/HeroCollector's demise leaves many reference books' fate hanging in the balance. The Shipyard series was a massive hit with our team and many fans alike. Things are looking better on the model front, so we've crossed everything for Star Trek Books 2023.
And the new year already has plenty of new Star Trek content for 2023 in the pipeline. There are lots to look forward to for young (and young at heart) readers. Three Star Trek: Prodigy novels are slated for release this year. 'Supernova' and 'A Dangerous Trade' are due out today – January 17. With another 'Escape Route' due out in May.
Plus, Star Trek: Strange New Worlds first official series novel. Author John Jackson Miller (The Enterprise War) will deliver the new Pike and crew adventure next month. Additionally, Dayton Ward's Star Trek: Discovery drops in May. And there are reference books headed our way too! So let's dive in and see what the year has in store so far…
JANUARY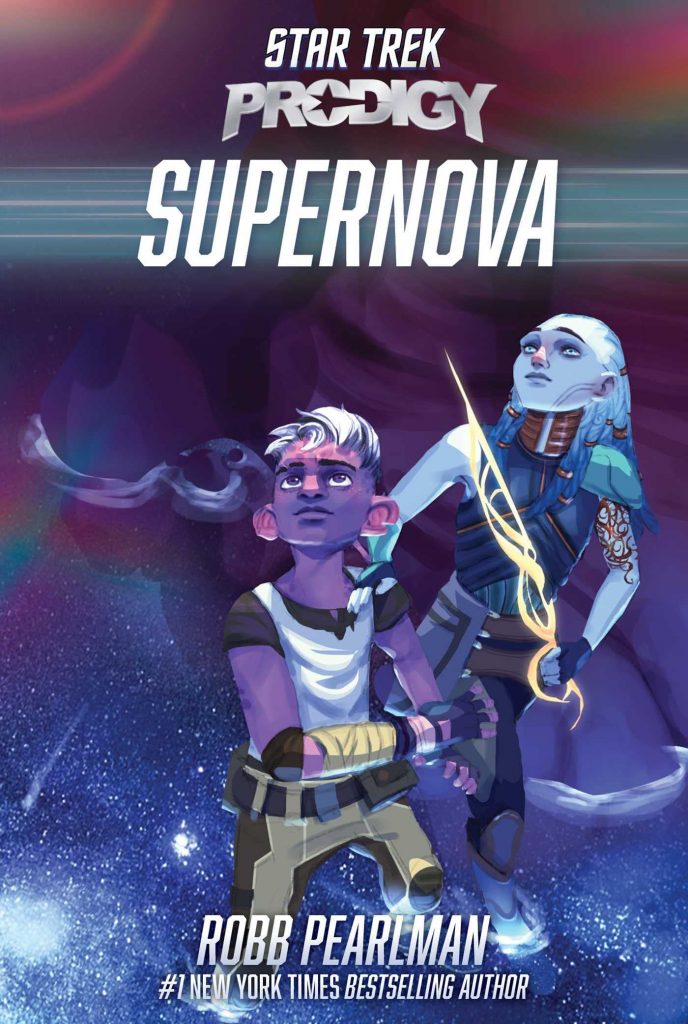 Star Trek: Prodigy – Supernova
Author: Robb Pearlman
Published: January 17, 2023
From the Publisher: "When the Protostar crash-lands in a peculiar star system, the crew ends up separated and Dal and Gwyn must work together to find their missing crewmates. They don't have much time, though: the nearby star is destabilized and in danger of creating a supernova. Then Dal and Gwyn discover evil droids patrolling the area, and they look just like the Watchers back in Tars Lamora. How will Dal and Gwyn confront this nightmare from their past…and prevent an explosion in their near future?"
Pre-Order: Amazon US / Amazon UK
---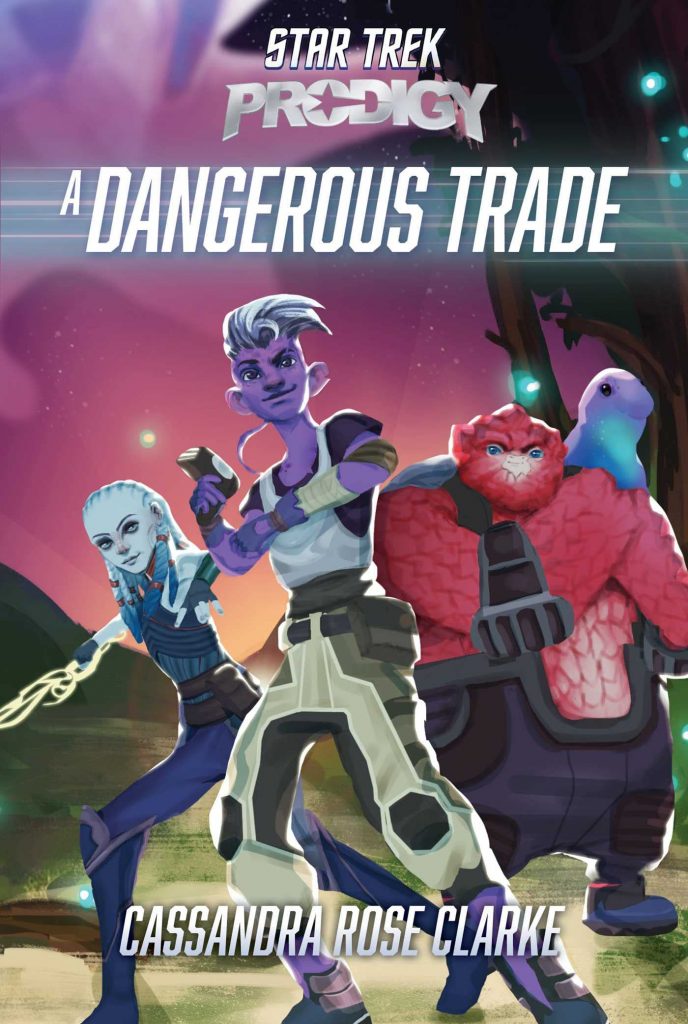 Star Trek: Prodigy – A Dangerous Trade
Author: Cassandra Rose Clarke
Published: January 17, 2023
From the Publisher: "While traveling through the Delta Quadrant, the Protostar crew discovers a worn transporter coil on their ship. Despite Janeway's misgivings, the crew decides to trade a Starfleet-issued battery for new transporter parts at a market on a distant planet. Little do they know that a group of rogue traders are intent on getting their hands on something much bigger: the Protostar! Will the crew be able to defend their ship and stay out of trouble? Star Trek fans will love this brand-new, original story featuring all the heart, humor, and action of the Prodigy series."
Pre-Order: Amazon US / Amazon UK
---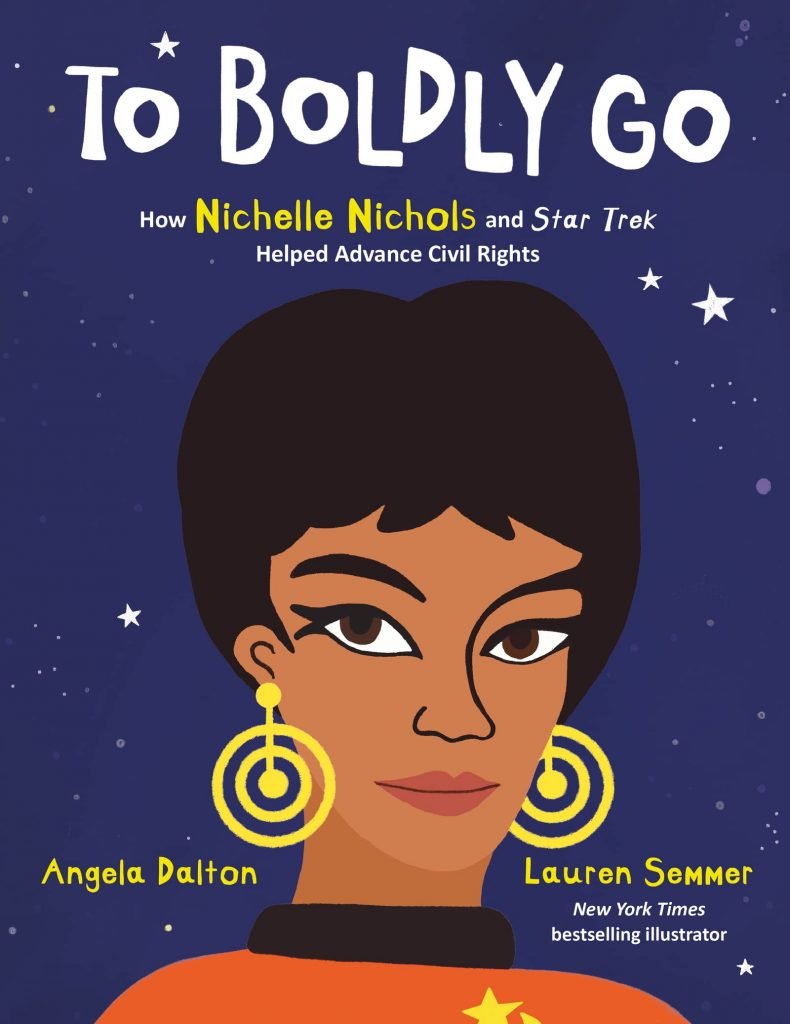 To Boldly Go: How Nichelle Nichols and Star Trek Helped Advance Civil Rights
Author: Angela Dalton & Lauren Semmer
Published: 17 January 2023
From the Publisher: "Perfect for fans of Hidden Figures and Mae Among the Stars! To Boldly Go tells the true story of Nichelle Nichols and how she used her platform on Star Trek to inspire and recruit a new generation of diverse astronauts and many others in the space and STEM fields.
As Lieutenant Uhura on the iconic prime-time television show Star Trek, Nichelle Nichols played the first Black female astronaut anyone had ever seen on screen. A smart, strong, independent Black woman aboard the starship Enterprise was revolutionary in the 1960s when only white men had traveled to outer space in real life and most Black characters on TV were servants.
Nichelle not only inspired a generation to pursue their dreams but also opened the door for the real-life pioneering astronaut Sally Ride, Dr. Mae Jemison, and more.
This empowering tribute to the trailblazing pop culture icon reminds us of the importance of perseverance and the power of representation in storytelling. You just might be inspired to boldly go where no one like you has ever gone before!"
Pre-Order: Amazon US / Amazon UK
---
FEBRUARY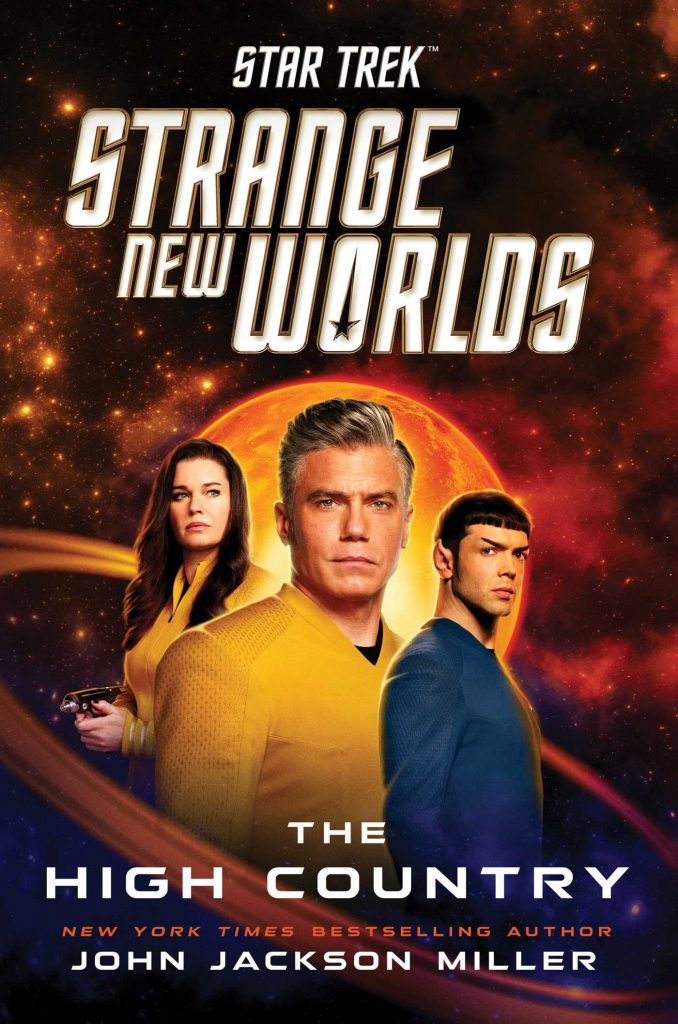 Star Trek: Strange New Worlds – The High Country
Author: John Jackson Miller
Published: 21 February, 2023
From the Publisher: "When an experimental shuttlecraft fails, Captain Christopher Pike suspects a mechanical malfunction—only to discover the very principles on which Starfleet bases its technology have simply stopped functioning. He and his crewmates are forced to abandon ship in a dangerous maneuver that scatters their party across the strangest new world they've ever encountered.

First Officer Una finds herself fighting to survive an untamed wilderness where dangers lurk at every turn. Young cadet Nyota Uhura struggles in a volcanic wasteland where things are not as they seem. Science Officer Spock is missing altogether. And Pike gets the chance to fulfill a childhood dream: to live the life of a cowboy in a world where the tools of the 23rd century are of no use.

Yet even in the saddle, Pike is still very much a starship captain, with all the responsibilities that entails. Setting out to find his crewmates, he encounters a surprising face from his past—and discovers that one people's utopia might be someone else's purgatory. He must lead an exodus—or risk a calamity of galactic proportions that even the Starship Enterprise is powerless to stop…."
Pre-Order: Amazon US / Amazon UK
---
MAY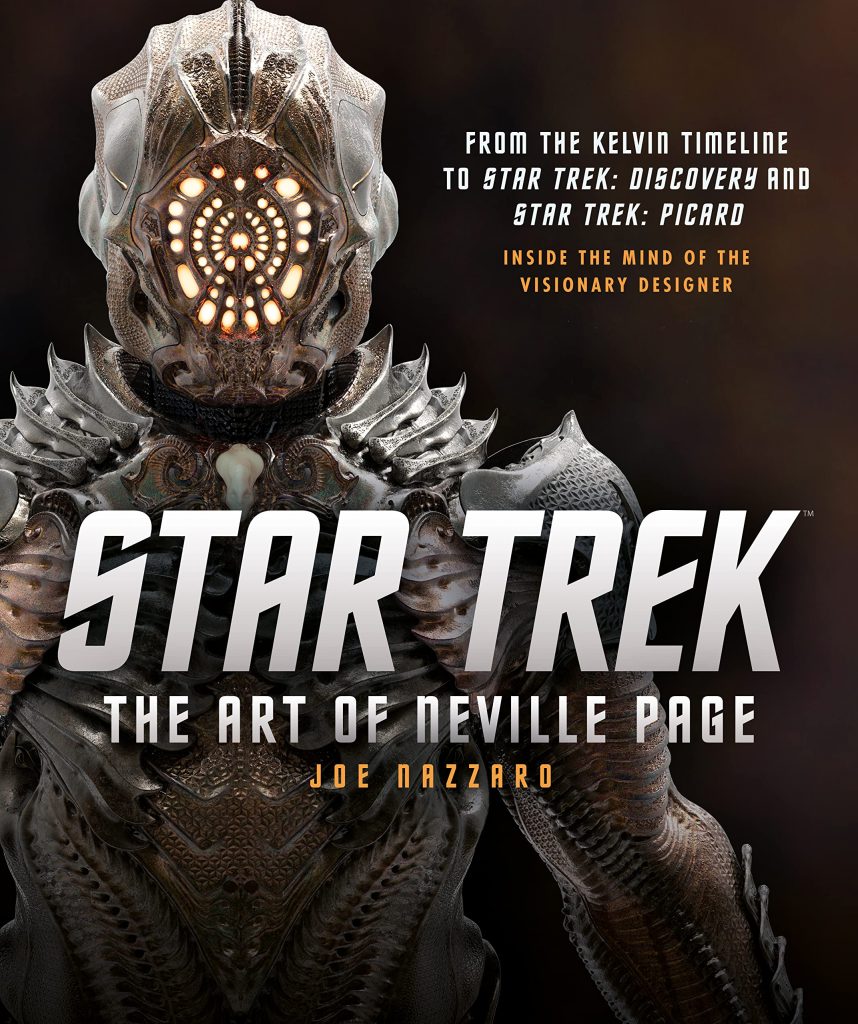 Star Trek: The Art of Neville Page – Inside the Mind of the Visionary Designer
Author: Joe Nazzaro
Published: May 2, 2023
From the Publisher: "Showcasing his entire Star Trek career to date, this visually stunning retrospective celebrates the inventiveness of Neville Page's designs.

During a career spanning over twenty years, visionary creature designer Neville Page has applied his considerable expertise to the creation and development of the aliens of the Star Trek Universe. From the movies Star Trek (2009) through to Star Trek Beyond (2016), as well as the shows Star Trek: Discovery and Star Trek: Picard, Page's incredibly detailed and intricate work has yielded some of the franchise's most memorable characters.

Featuring captivating concept art and detailed sketches, Star Trek: The Art of Neville Page provides exclusive insight into Page's creative process. This is essential reading for Star Trek fans as it includes a vast collection of illustrations from his remarkable work, plus an exclusive foreword and insightful afterword by award-winning filmmakers, Alex Kurtzman and Michael Westmore. Covers all aliens developed by Page for the recent entries in the Star Trek franchise, including the Klingon redesign and the Kelpiens."
Pre-Order: Amazon US / Amazon UK
Page Previews: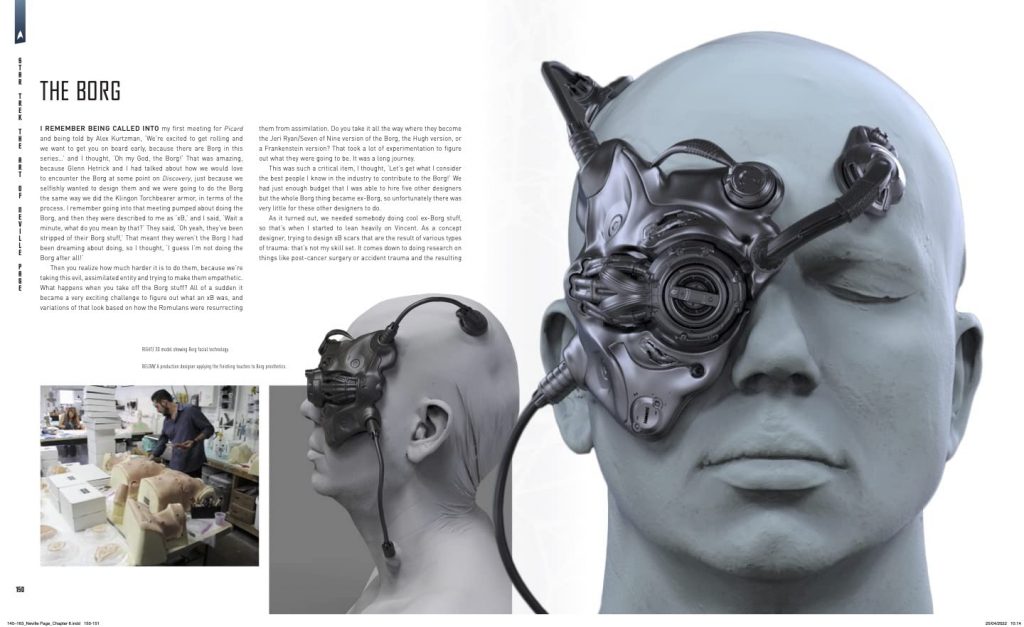 ---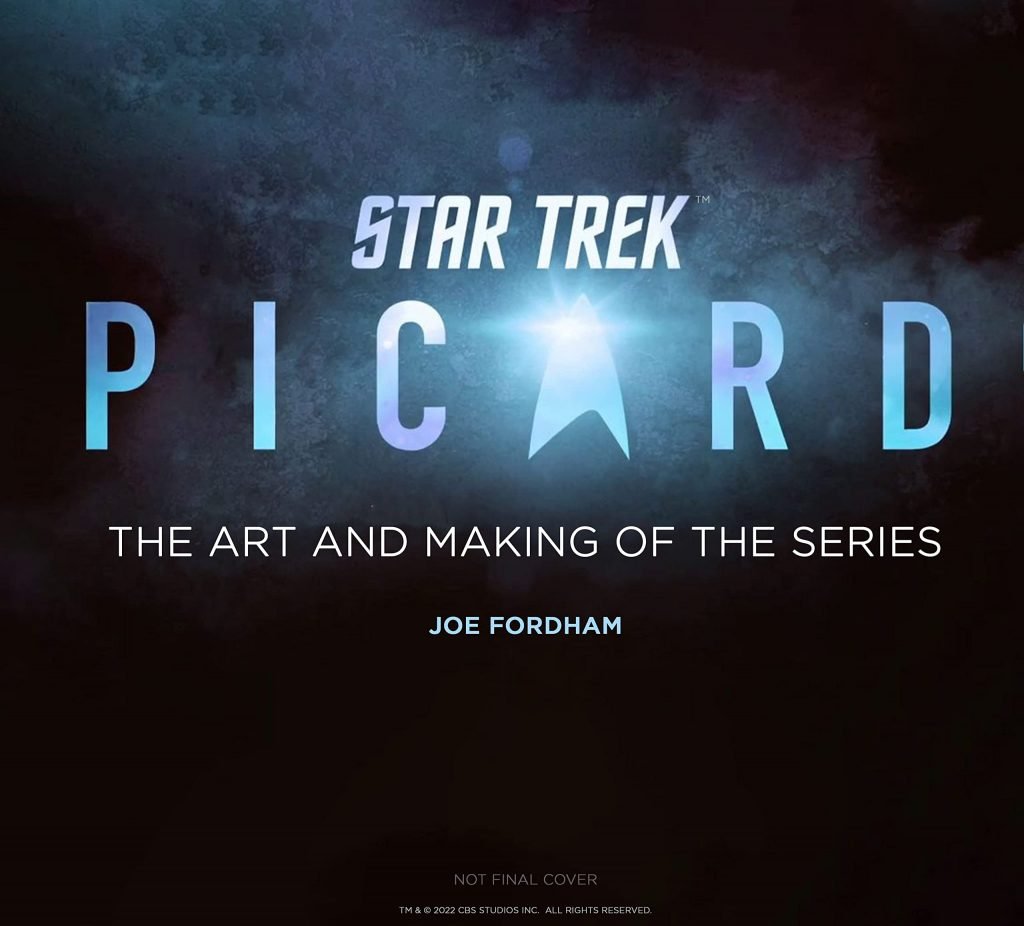 Star Trek: Picard: The Art and Making of the Series
Author: Joe Fordham
Published: May 16, 2023
From the Publisher: "An in-depth look at the making of Star Trek: Picard, a three-season spin-off of Star Trek: The Next Generation, and a must-have for all Star Trek fans.

Star Trek: Picard stars Patrick Stewart, reprising his role as Jean-Luc Picard from Star Trek: The Next Generation. The book explores each of the three separate season-long narratives. Therefore exploring the story of Picard in later years, as he is brought out of retirement on his family chateau to face old enemies such as the Borg, take command of a new starship, and ultimately reconcile with his past.

New characters such as Doctor Jurati (Alison Pill), Cristóbal Rios (Santiago Cabrera), Soji (Isa Briones) and Elnor (Evan Evagora) feature alongside appearances by old enemies and friends, such as Will Riker (Jonathan Frakes), Deanna Troi (Marina Sirtis), the Borg Queen (Annie Wersching), Guinan (Whoopi Goldberg), Data (Brent Spiner), and Q (John de Lancie). Season 3 sees a full-scale Next Generation reunion, featuring Worf (Michael Dorn), Dr. Beverley Crusher (Gates McFadden), and Geordi La Forge (LeVar Burton).

Alongside interviews with showrunners, writers, cast, and crew, discussing concepts and character arcs, "Spotlight" features explore makeup, costumes, art, and visual effects. A final section, Bon Voyage Picard, features Patrick Stewart's reflections on the much-beloved character he has played from its original incarnation in Star Trek: The Next Generation through to its final satisfying conclusion. This beautifully illustrated hardback, featuring behind-the-scenes and on-set photography, and a range of production art, is an in-depth exploration of a hugely popular and seminal Star Trek character."
Pre-Order: Amazon US / Amazon UK
---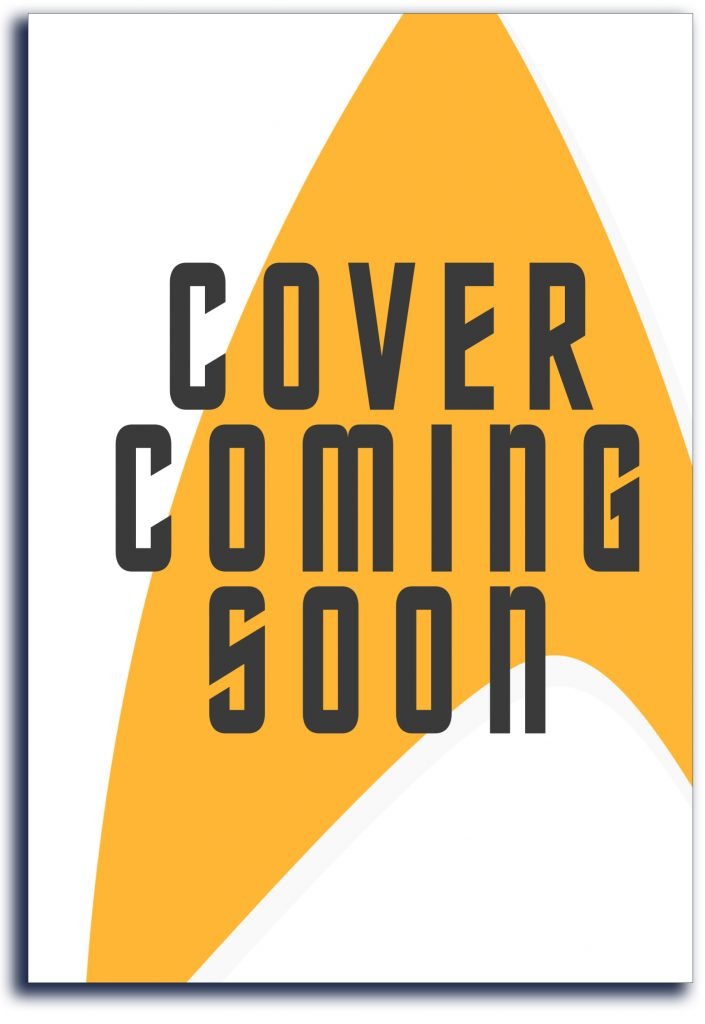 Star Trek: Discovery – Somewhere to Belong
Author: Dayton Ward
Published: May 30, 2023
From the Publisher: "Captain Michael Burnham and the crew of the USS Discovery are finding that each day is a critical adjustment to their new lives and missions in an Alpha Quadrant more than nine hundred years in the future. It's here that Discovery is reconnecting with various worlds where the cataclysmic event known as "the Burn" has decimated Starfleet and, with it, the United Federation of Planets. There's been precious little time for the crew to come to terms with their present reality truly. Their devotion to duty hides the emotional stress that could impact their effectiveness and even threaten themselves or others.

After a successful journey to yet another planet cut off from the Federation, Discovery picks up a distress signal in a nearby star system. It's a plea that harbours roots from their lives in the 23rd century, which may now lead to an entirely new crisis, plunging them all into mortal danger…"
Pre-Order: Amazon US / Amazon UK
---
AUGUST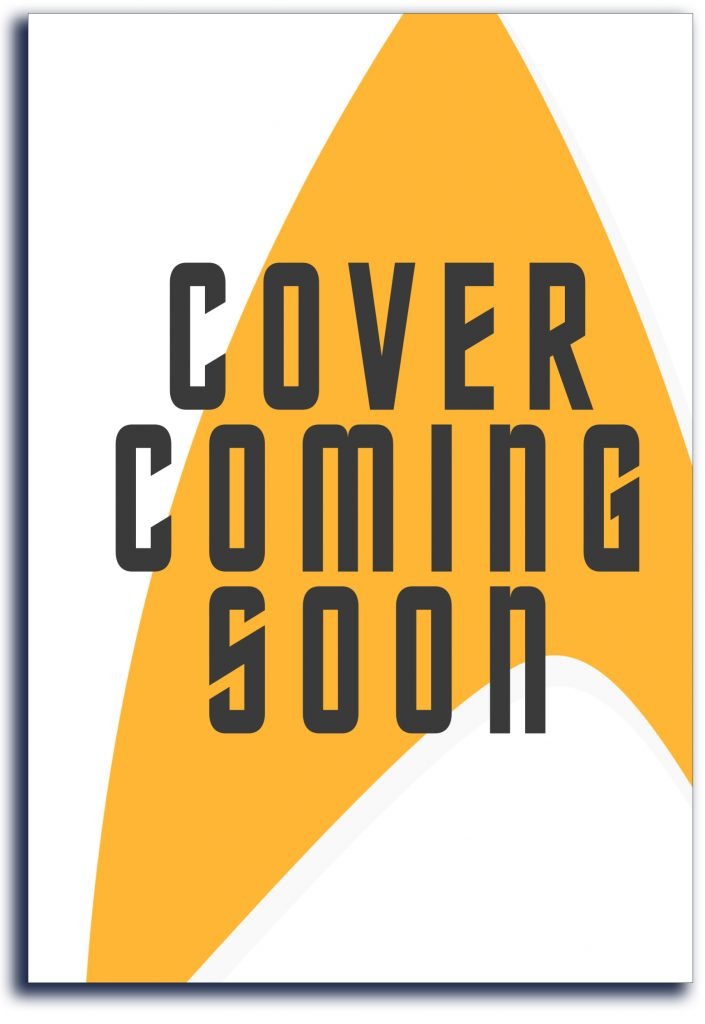 Star Trek: Prodigy – Escape Route
Author: Cassandra Rose Clarke
Published: August 1, 2023
From the Publisher: "The crew is on their way to Starfleet. Their shuttle is cramped, and everyone is cranky. That's when Murf spots a moon that isn't on their charts. Murf really wants to go there, so the crew decides to make a stop to stretch their legs and get some supplies.

But a small detour turns into a big dilemma when the inhabitants of the moon ask Murf to stay with them. The rest of the crew begins to wonder if this is a sign. Could it be time for each of them to go their separate ways?"
Pre-Order: Amazon US / Amazon UK
---
SEPTEMBER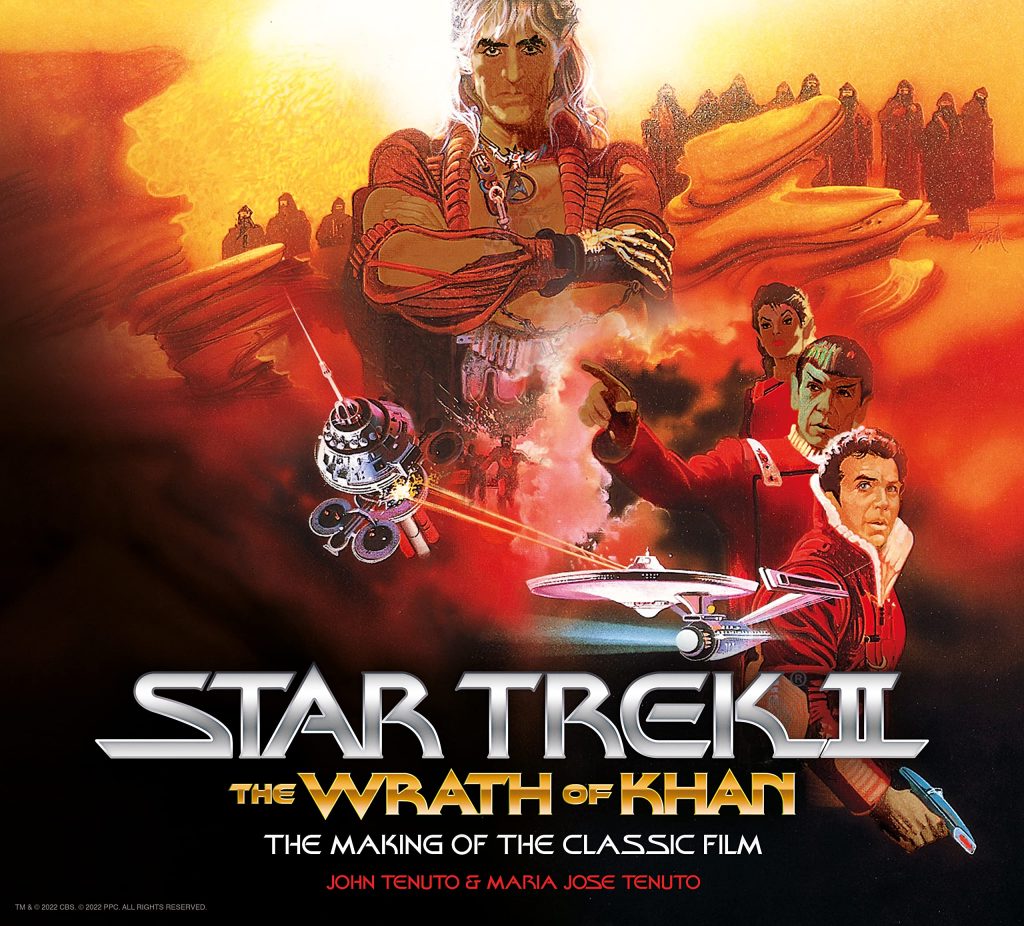 Star Trek II: The Wrath of Khan – The Making of the Classic Film
Author: John Tenuto & Maria Jose Tenuto
Published: September 5, 2023
From the Publisher: "An in-depth look at the making of Star Trek II: The Wrath of Khan, featuring rare and previously unseen production art and new and exclusive interviews.

Forty years ago, Star Trek II: The Wrath of Khan saw Kirk and the U.S.S. Enterprise crew face one of the greatest foes in Star Trek history, Khan Noonien Singh, as well as the death of Spock. Celebrate this landmark anniversary by deeply diving into the stories behind this iconic science fiction classic. This beautiful coffee-table book is full to the brim with rare and previously unpublished archival material, behind-the-scenes photography, production art, cut scenes, script extracts, and much more, alongside new and exclusive interviews with the creatives, including director Nicholas Meyer."
Pre-Order: Amazon US / Amazon UK
---
RELEASE UPDATES: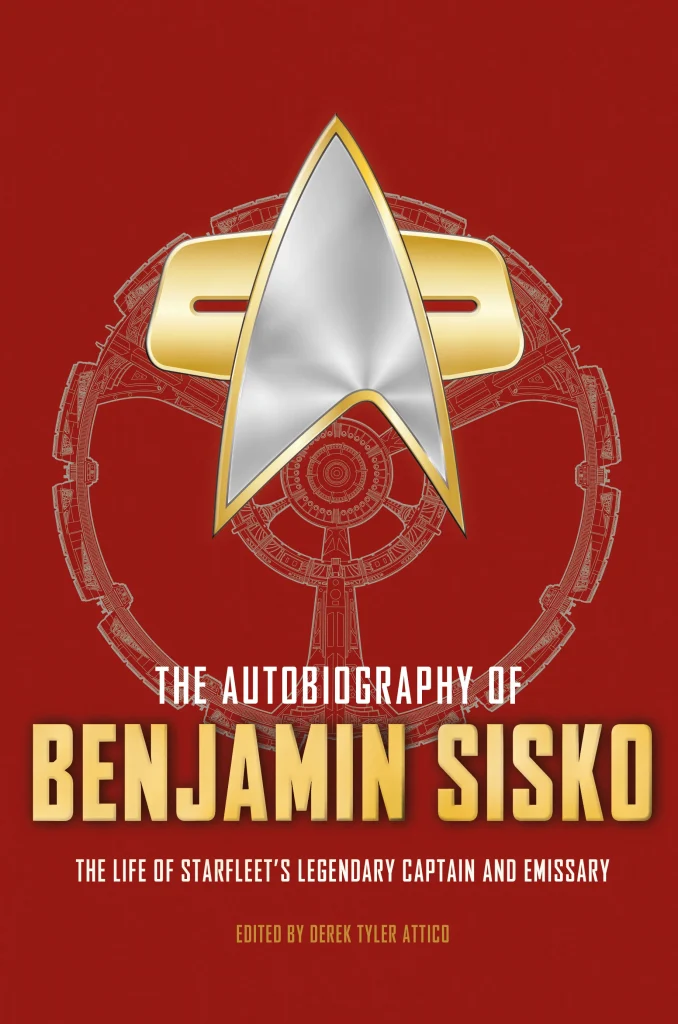 The Autobiography of Benjamin Sisko – The Life of Stafleet's Legendary Captain & Emissary
Author: Derek Tyler Attico
Published: TBA
From the Publisher: "In The Autobiography of Benjamin Sisko, written by science-fiction author/essayist/photographer Derek Tyler Attico, Benjamin Sisko tells the story of his career in Starfleet, and his life as a father and Bajor's Emissary of the Prophets. Charting his rise through the ranks, his pioneering work designing the Defiant-class, his critical role as ambassador and leader during the Dominion War, and his sacred standing as a religious leader of his adopted home.
Discover the hidden history of his childhood and early career in Starfleet, and the innermost thoughts of the man who discovered the Gamma Quadrant, made first contact with the wormhole aliens, and united Starfleet, Klingon, and Romulan forces to defeat the Dominion Empire. See Sisko's personal take on his confidants Lieutenant Dax and Major Kira Nerys, the enigmatic Garak, and his adversaries, Gul Dukat and Kai Winn, as well as his fatherly advice for his son Jake.
From the pages of Anselm to the writings of Benny Russell, from father to son, Sisko's story is a unique phenomenon in Starfleet and human history, told in the unique way only he can."
– Via StarTrek.com
Pre-Order:
MORE TO COME!
That's it so far for Star Trek Books 2023. We've got our fingers crossed that those Hero Collector reference books, indefinitely delayed last year, will escape production hell too! And we'll be keeping our eyes peeled for new additions to the list. However, plenty of other Star Trek content keeps us busy. We're less than one month away from Star Trek: Picard Season 3. The third and final season releases on February 16, 2023.
Don't forget to follow our social media to keep up with all the latest Star Trek news & release info!
More From Trek Central
🔥 – Anson Mount Talks Star Trek: Strange New Worlds Season 2
🚨 – Star Trek: Picard Showrunner Talks Season 3!
📰 – Strange New Worlds – The Illyrian Enigma Review – Issue #1
---
Join the Star Trek conversation via our social media platforms: