We're now less than 50 days until Star Trek: Picard Season 3 takes place. However, that means we're getting increasingly excited about what is coming up. While this may be the last big adventure for the Star Trek: The Next Generation crew, that's not stopping the fun. We spoke with Star Trek: Picard Showrunner Terry Matalas about the third and final season, what fans can expect and how this came to be. Just last week, we got our first glimpse at the premiere episode via a newly released clip.
Matalas is no stranger to Star Trek, even writing the TNG "Hive" miniseries for IDW Publishing. However, his early career saw him working as an associate on Star Trek: Voyager and Star Trek: Enterprise. Now, it's Terry's turn at the Captain's chair. He serves as the sole showrunner for the third season of Star Trek: Picard. To get in the know, I spoke with Terry in December about what Star Trek fans can expect from season 3. Watch the full interview below, or read this article.
To Be A Captain Worf, Or Not To Be
One of the extensive online discussions revolves around Mr Worf, played by Michael Dorn. Is his character finally a Captain in the Star Trek Universe or not? While Terry confirmed that Worf is indeed a Captain, it's not as simple as some might expect. Obviously, many will remember the event of Star Trek: Deep Space Nine. Specifically, the events which marked Worf's record. As his commanding officer at the time said, he was unlikely to ever sit in the command chair.
"So he holds the rank of Captain clearly, you can see it on his uniform. But what he is doing will be a bit more of a surprise as it's a little less expected."

Terry Matalas – Via Trek Central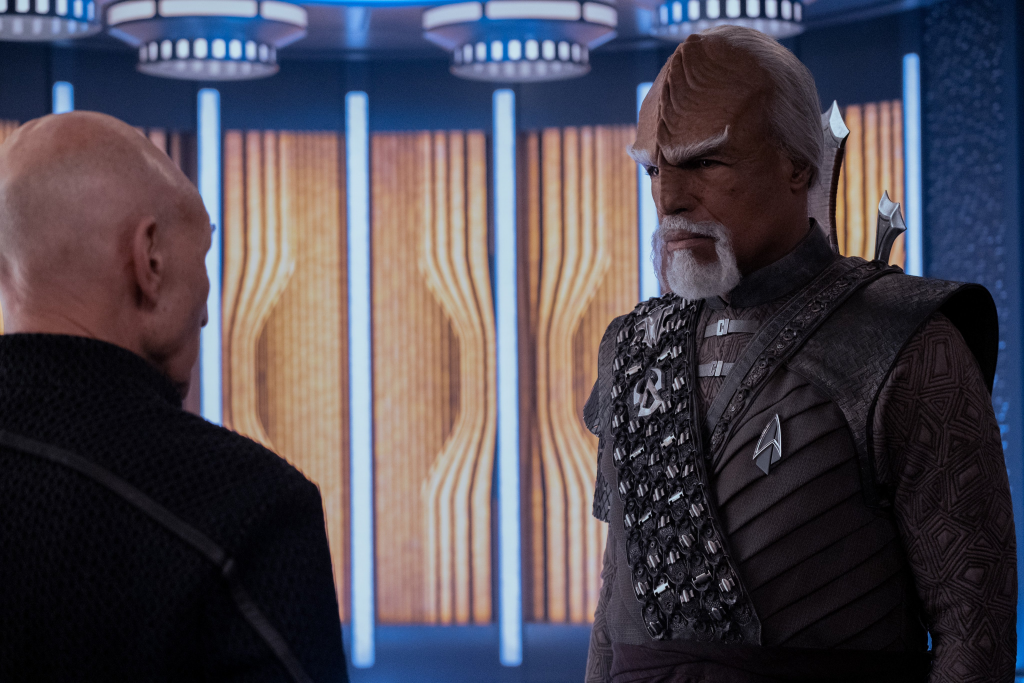 The Next Enterprise
As the Star Trek: Picard Showrunner, Terry had made a bold choice. He and the creative team have introduced a new Enterprise. I think people could hear me scream for excitement when the new USS Enterprise-F appeared in the Picard trailer. I've personally been waiting for this ship for years. However, it's important to remain cautious. Matalas reminds us that while the new Enterprise is here, it's not where the story takes place.
"It was something we wanted to do from the beginning. I would say, i would caution fans that thing that is the season. The season does not take place on the Enterprise-F. It's not an omnipresent ship, it is important i will say, but it's not the focus of this season. Enterprise-F fans will have to be okay with that. But i think they'll be rewarded.

Terry Matalas – Via Trek Central
During a recent Twitter session, Terry Matalas might have crushed some fans' dreams. He confirmed that the USS Enterprise-E would not appear in the upcoming season. Fans have been asking to see and hear more about the starship for some time now.
The Quest for Beverly Crusher
Since the start of Star Trek: Picard Season 3, the relationship between Jean-Luc Picard and Doctor Crusher has been teased. Additionally, actress Gates McFadden has revealed details about what has transpired between the pair. For one, we know they've not seen each other in nearly 20 years. However, it seems they've still got to sort out some problems between them. As the Star Trek: Picard Showrunner, Terry shared his thoughts on where we find Beverly in Picard Season 3.
"She's not an Admiral, she's not that. We knew she'd always be a doctor. We thought more about the world of Star Trek and the universe. If we compare to Star Wars and think "What's in the outerrim", surely Starfleet has not helped every world. Surely there would be something like "Doctor's without borders".

Terry Matalas – Via Trek Central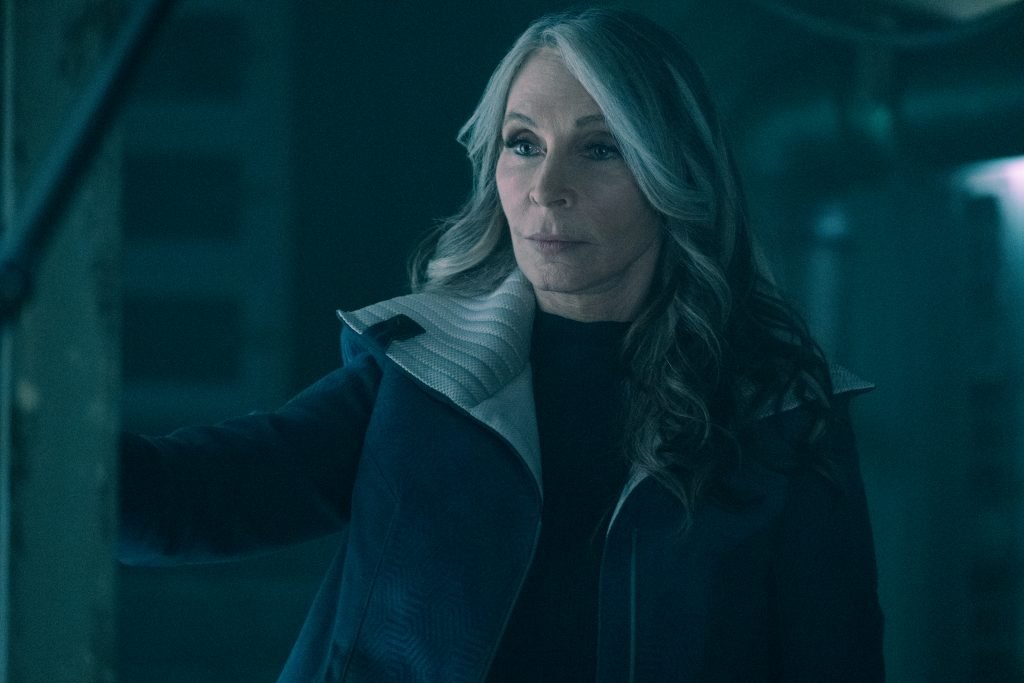 Star Trek: Picard's New Villain
The villain of Star Trek: Picard Season 3 had been teased for some time. However, with the arrival of the latest trailer, we finally learned more about them. Actress Amanda Plummer plays Captain Vadic. Therefore, we naturally had to ask the Star Trek: Picard Showrunner what he could tell us about her. However, Terry was quick to avoid spoilers. But he divulged a little bit of information you can read below.
She's pretty wicked, but in a delightful way. she has her own fears as well. I'm talking to much!

Terry Matalas – Via Trek Central
We do know that Vadic is commanding the Shrike. The warship is seen in the trailer, and it's going head to head with the USS Titan-A. However, it does appear Vadic is also behind what spurs Jean-Luc Picard back into action. This is connected with Doctor Crusher and the attack on her starship. These scenes are also present in the trailer for Picard Season 3.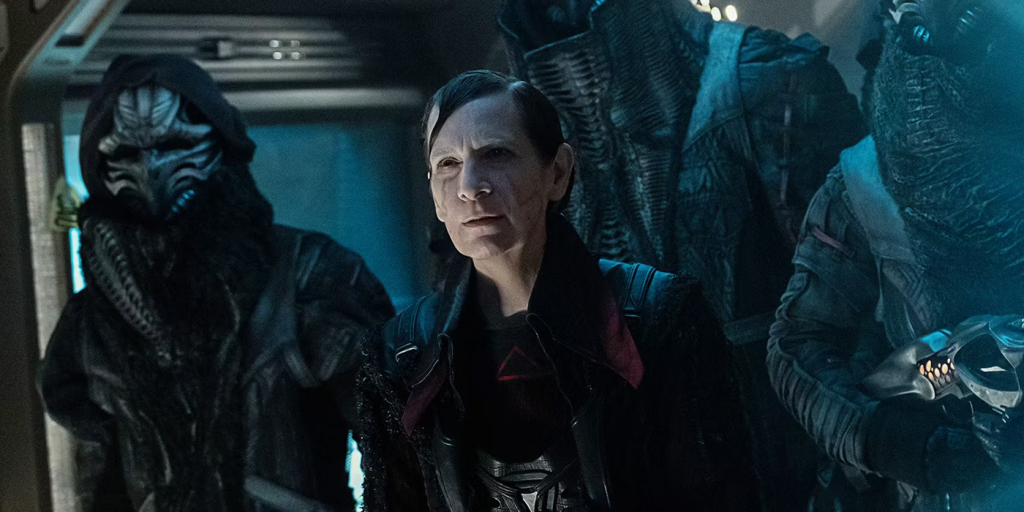 All Eyes On Star Trek: Picard Season 3
Star Trek: Picard Season 3 is set to air on February 16th 2023. It comprises ten episodes and will be the final entry into the Star Trek: Picard series. However, this is likely the final run for some of our TNG characters. The final season can be watched via Paramount+ in the USA and via Amazon Prime Video in regions outside the United States. Stick around, as we'll be talking more about Star Trek: Picard in the run-up to the third and final season.
---
More From Trek Central
📰 – INTERVIEW: Star Trek: Prodigy Writer Chad Quandt
🔥 – Star Trek: Discovery – Season 4 Giveaway
🚨 – REVIEW: Resurgence Issue #2
---
Join the Star Trek conversation via our social media platforms: