It's safe to say Star Trek: Strange New Worlds has already given us some good reveals. However, the series is not done yet. The upcoming second season has major Star Trek villains set to return. But who are they? Are they going to be a classic appearance or redesigns? Thanks to the latest news and information, we've got all the details!
— SPOILER WARNING —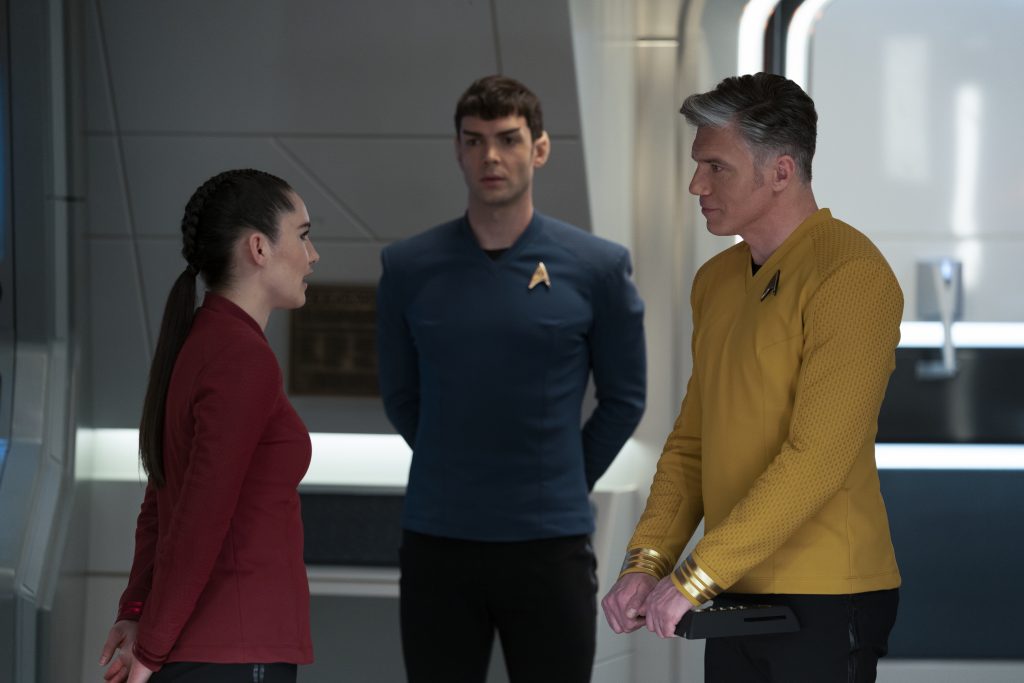 The Klingons!
While somewhat teased in the first season of Strange New Worlds, it's now confirmed. It would seem Star Trek's most iconic species are set to return in the second season. Inverse sat down with the cast and crew, who gave hints at what to expect. Babs Olusanmokun, who plays Chief Medical Officer Doctor M'Benga had this to say.
Season Two will explore "a darker side" of his character, including "his contentious relationship with the Klingons."

Babs Olusanmokun via Inverse!
So there we have it, Klingons are set to return for the second season of Star Trek: Strange New Worlds. This is the official confirmation that the species are set to return. However, we previously learned this via a leak. Before the series aired this year, season 2 was already in filming. This saw a leak that hinted at the Klingon's return.
Of course, the species was mentioned very recently in Strange New Worlds Episode 7. Pike and his crew almost got sold to them. However, we've not seen or heard much of them directly yet. Maybe they're still recovering from the Federation-Klingon War. Additionally, I wonder if L'Rell (Mary Chieffo) is still kicking around? A cameo would be fantastic!
A Klingon Redesign?
The big incoming discussion is how are the Klingons going to look? There is no denying that Star Trek: Discovery made noise with its bold redesign of the Klingon species. However, it does appear that Star Trek: Strange New Worlds is set to turn the Klingons back to their more "Traditional" appearance.
Costume designer Bernadette Croft previously teased an upcoming redesign for an alien species. This led Inverse, who interviewed her, to think that it was the Klingons. Connect this with the official comments, the interview and the leaked images, it's safe to say that the Klingons are back in fashion. Well, in some ways!
just did a cool redesign for one alien species

Bernadette Croft via Inverse
Sybok Isn't Done Yet!
While the Klingons might be more famous, Sybok is the only major villain to appear in Strange New Worlds so far. Episode 7 of the series saw the back of his head. Yeah, talk about a tease right? You know, we still don't know who is playing Sybok right now. Well according to Henry Alonso Myers, executive producer, we might see more of him in the future. We mean that in both ways!
"When and if we see Sybok again, we will see his face, absolutely,"

Henry Alonso Myers via Esquire
Sybok's return has made waves in the Star Trek fandom. However, some remember the movie he actually appeared in, Star Trek V: The Final Frontier. Now that's a movie with mixed feelings. Though Sybok's unexpected cameo has perhaps allowed Trekkies to take a look at the movie in a new light. Either way, his appearance in Strange New Worlds allows more development of his character.
So yes, season 2 has Major Star Trek Villains Set To Return! However, it also has a new villain perhaps returning as well. This would be Captain Angel, who has stood out in their debut appearance. Portrayed by Jesse James Keitel, we should be expecting more if this intergalactic pirate. Myers practically all but confirmed there return during his interview with Inverse.
"That was the idea; create a charismatic villain who steals the show and whom we want to see again and again,." – "We would love to see more of Angel, absolutely."

Henry Alonso Myers Via Inverse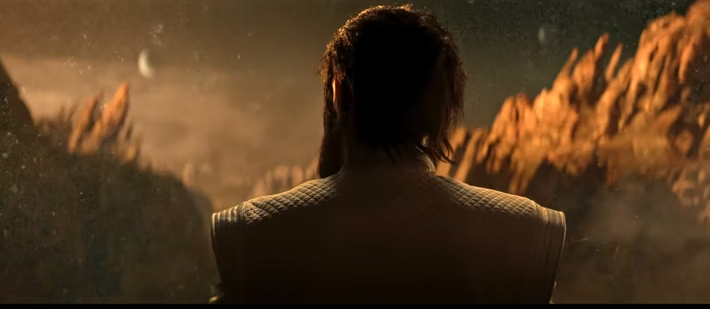 The Next Captain Arrives!
While we're of course talking about Villians, the next Star Trek hero is arriving soon! No doubt we might see the next Captain of the USS Enterprise has in a run-in with one of these. Yes, Captain James T. Kirk, who will succeed Christopher Pike as Captain of the Enterprise is set to appear in the second season of Strange New Worlds.
Actor Paul Wesley was announced to play the character earlier this year. He follows in the footsteps of William Shatner and Chris Pine. Additionally, before the announcement, he was spotted on set filming with Christina Chong (La'an). Likely this on-location appearance forced Paramouht's hand into announcing him.
Like all of us, he is a life-long 'Star Trek' fan and we are excited by his interpretation of this iconic role.

Henry Alonso Myers via Variety
Conclusion
Wow! So we've got Klingons, Sybok and Captain Kirk! it's fantastic that while Strange New Worlds has Major Star Trek Villains Set To Return, it also has heroes as well. Additionally, might we see the arrival of other TOS characters sometime soon? It does appear that Strange New Worlds might be setting up the Original Series crew.
Either way, we're super excited! Star Trek: Strange New Worlds Season Two is still in production in Toronto right now. The upcoming series is set to be released in 2023. However, right now, the first season is still airing. Penultimate episode 9, dubbed as the "Horror Episode" by Trekkies will air this week.
Star Trek: Strange New Worlds Episode 9 "All Those Who Wander" airs on Thursday, June 23rd via Paramount+ in the USA, Australia, Latin America, and the Nordics. Additionally on the CTV Sci-Fi Channel and Crave Streaming in Canada. Plus Voot Select in India, TVNZ in New Zealand, and Cosmote TV in Greece. Additionally, the streaming service will has landed in the UK & Ireland on June 22nd, 2022.
---
More from Trek Central
? – STRANGE NEW WORLDS – Who Is Samuel Kirk?
? – REVIEW – Star Trek: Picard "Farewell" – 2×10
? – Everything We Know About Star Trek: Discovery Season 5
---
Join the Star Trek conversation via our social media platforms: