Let's be honest, Star Trek: Strange New Worlds is the best thing since sliced bread. Yes, i said it. But seriously, exploring this era of the Trek universe has been fantastic so far. Additionally, spending more time with Captain Christopher Pike has been fantastic. However, Is a TOS reboot coming soon? The Original Series has aged but is the origin point for the franchise.
Strange New Worlds is introducing us to a handful of characters. Some of these have appeared in The Original Series before. Therefore setting up their past, before they appear in later years. Additionally, Paul Wesley has been cast to play Captain James T. Kirk, the next captain of the USS Enterprise. However, does this mean we might get more than a cameo?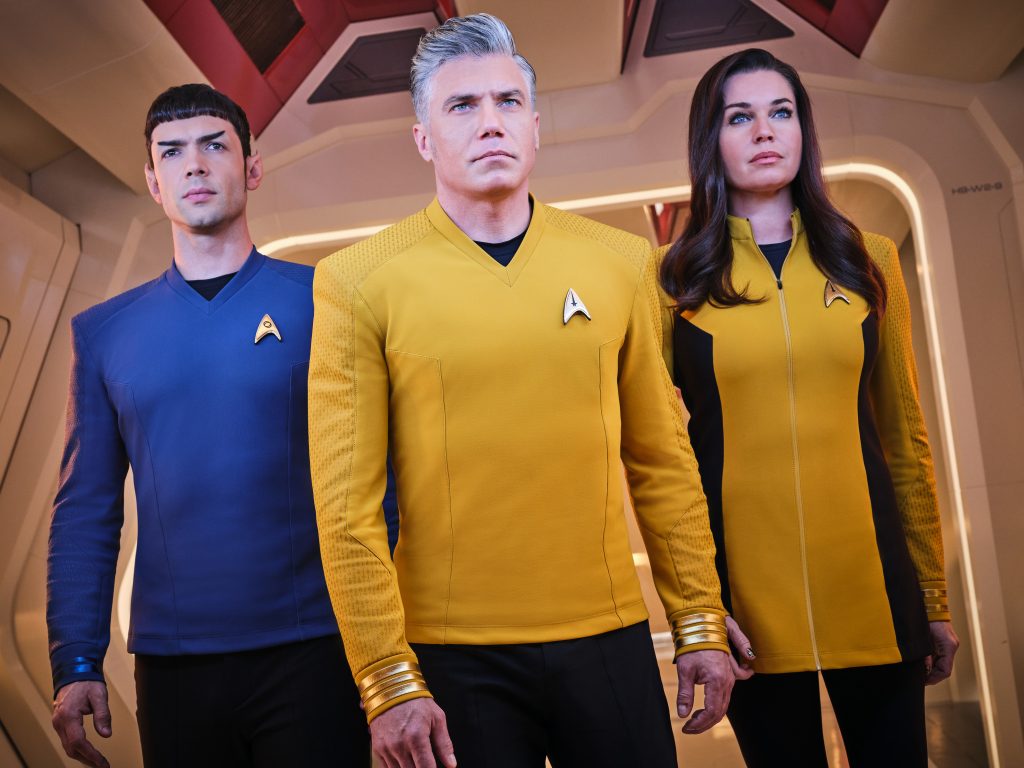 Captain Kirk's Arrival!
The appearance of James T Kirk in Star Trek: Strange New Worlds is something we were expecting since the announcement. However, is it too soon? Well, we don't know yet, as Kirk's background in this time period is not that filled out. Much like most of the characters of TOS we've already seen. The series of Strange New Worlds has given us the chance to explore the characters before they would later appear.
Kirk's arrival now means we have the main character for Star Trek: The Original Series. It was announced in March 2022 that actor Paul Wesley was joining the cast of Strange New Worlds to play James T. Kirk in the show's second season. Additionally, this announcement followed Wesley and Christina Chong being spotted on-location filming in Canada.
We've now got an actor for Captain Kirk, meaning the door is open to tell more stories with this character. However, it does appear that Kirk will just cameo in the upcoming second season. Perhaps as a part of a season finale or two-part cliffhanger for season one into season two. Kirk's upcoming arrival into the series may be coming sooner than we think.
Assembling The Crew!
With Captain Kirk, assembling The Original Series crew has begun. Technically it had already begun as we've got some crewmembers from Kirk's Enterprise currently serving onboard Pike's Enterprise. So, Is A TOS Reboot Coming Soon? If so, who will we need to put the crew together? Well, we already have Mr Spock (Ethan Peck) and Uhura (Celia Rose Gooding).
Additionally, Strange New Worlds has given us Doctor Joseph M/Benga (Babs Olusanmokun). The good doctor served onboard the USS Enterprise under Captain Kirk as well. However, he reported to the then chief medical officer, Doctor Leonard McCoy. Sickbay also sees the inclusion of Nurse Chapel (Jess Bush), who served on the Enterprise alongside Kirk as well.
Now if we are going to do a Star Trek: The Original Series reboot, we're going to need some other characters. We'll also need to say goodbye to some of the current crew. However, the series may be setting itself up for that. More on that in a moment. We'll need Scotty, Chekov, Sulu and of course Doctor McCoy. However, perhaps we'll see them introduced soon?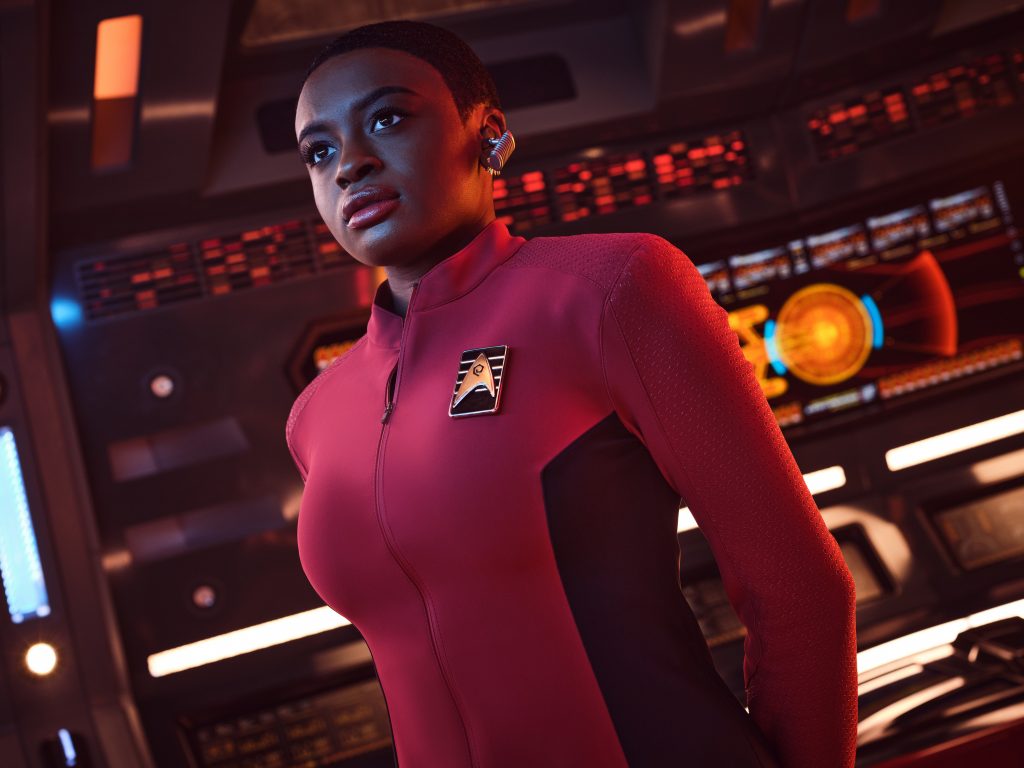 The TOS Reboot!
So, we're rebooting The Original Series? How would that actually work if it is the case? Well look at it this way, Strange New Worlds is on a time limit. Captain Pike has to leave the Enterprise and hand it over to Captain Kirk at some point. This is established by Star Trek lore and can't be changed. I mean it could if someone wanted to change Pike's fate, but we know that is not the case.
Establishing actors and actresses, such as both Wesley and Gooding to place iconic characters allows the team to roll into a spinoff series if they wish. Strange New World itself is a spin-off of Star Trek: Discovery. It's not too hard to see the possibility of a spinoff series, for a spinoff series. But would it actually work? Star Trek: TOS is firmly established as the origin point for Star Trek as a franchise, and one of its most legendary characters.
While TOS may start around the same time Kirk takes command of the USS Enterprise, I'd argue there is still room to do adventures with the crew. However, a reboot would need to navigate between certain key episodes of The Original Series. That, or they go with the option of recreating them. But that should not be an option. The legacy of Star Trek needs to be kept in tact and not replaced.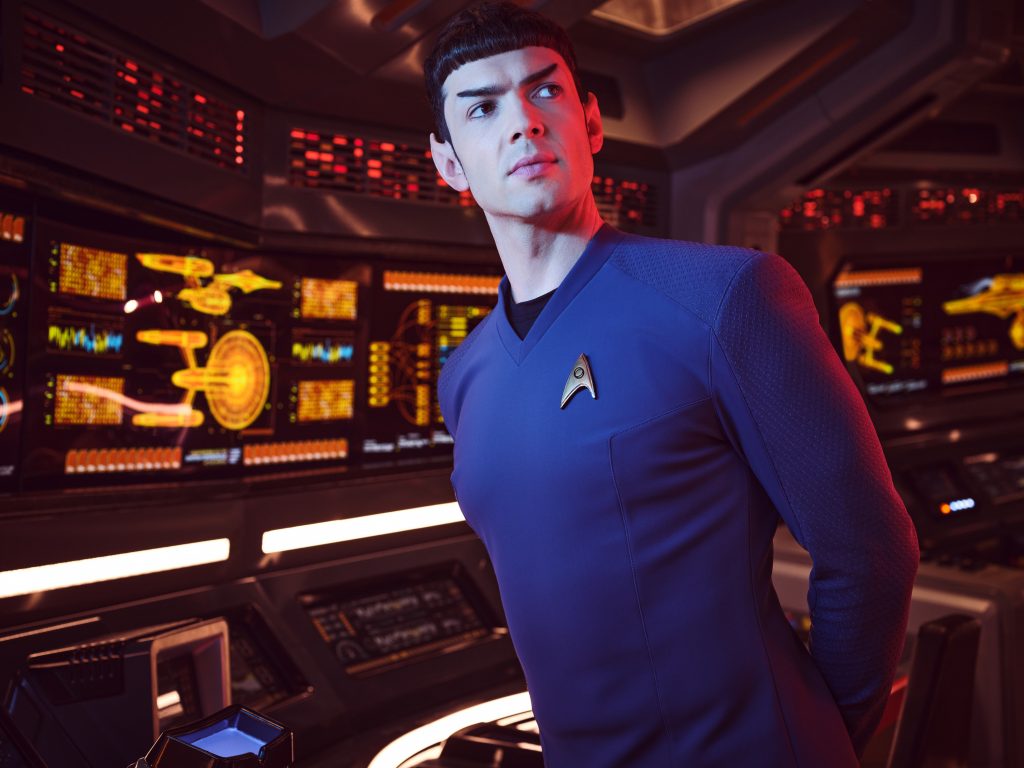 Warping To The Big Screen, TOS Style?
Okay, rather than a whole new Star Trek series, what about a movie? This could be one option Paramount are willing to explore right now. Additionally, it seems the company are very adamant about still producing Star Trek big-screen features. Even so that most of the projects have not gotten off the ground in recent years. Sad times indeed!
The Kelvin Enterprise crew, which featured Chris Pine as Captain Kirk are scheduled to return for Star Trek 4 later next year. However, this announcement by Paramount did come as a shock to some actors who started negotiations that had not yet begun for their return at the time of the announcement. It's unlikely Paramount would run two similar-styled movies at the same time.
That said, there is room for a special movie or something along those lines. You could easily see a movie to welcome in the TOS era at the end of Strange New Worlds. I'm confident that there is room for something to happen if Paramount wanted to use these actors and actresses again. However, we'll just need to wait and see what actually happens. Hopefully Star Trek: Strange New Worlds has many years left in it.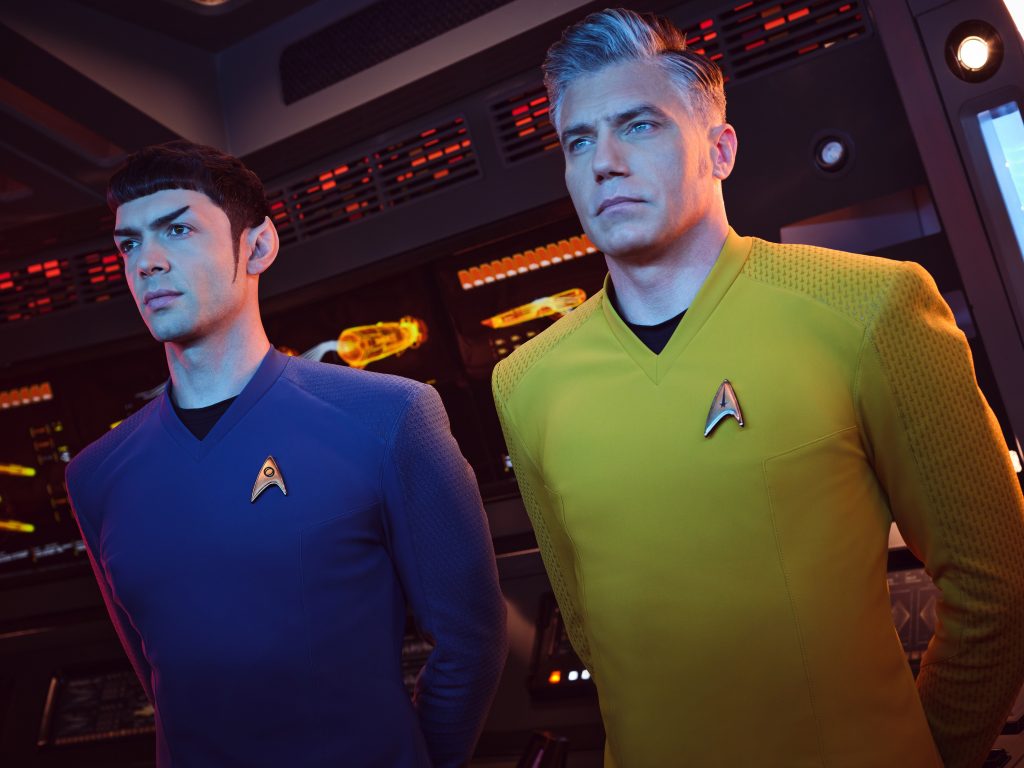 Beaming Off…
Of course, rebooting The Original Series would mean ending Star Trek: Strange New Worlds. However, we also need to learn how certain characters leave the Enterprise, specifically why they do so? I think the latest episode, "The Elysian Kingdom", might explain Doctor M'Benga's eventual departure from the Enterprise, before working on Vulcan as it's been stated.
Chief Engineer Hemmer would also need to depart somewhere. The fan favourite character could return home to Andoria, or perhaps just transfer to another ship? I mean he could die, but let's be honest, there will be picket lines if that happens. Imagine killing off a fan favourite character, who would do that?! Then again, Star Trek can reverse deaths if the fandom kicks up. Looking at you Doctor Culber!
Additionally, we've got to see how Number One also departs The Enterprise. We know how Pike leaves, but Number One has been absent in the Star Trek timeline so far. However, might it be possible for her past comes back to haunt her? We've already touched on it in Strange New Worlds already. Essentially most of our characters have had their backgrounds established. Some of these backgrounds could provide ways for the characters to gracefully exit the series.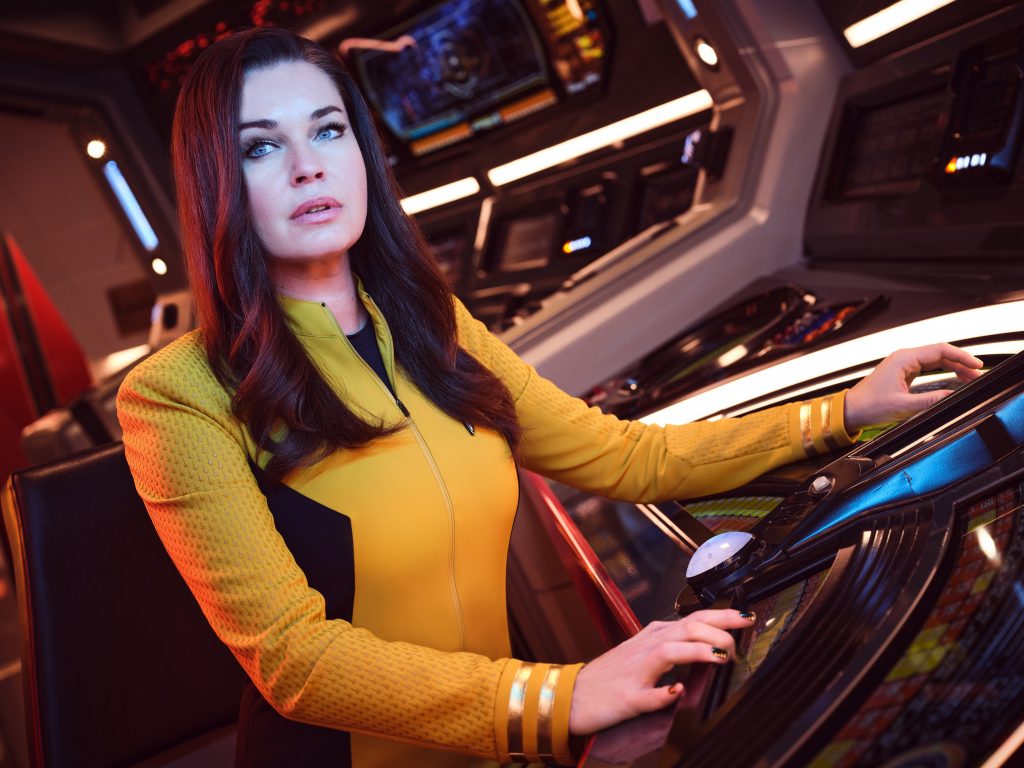 Conclusion
So, Is a TOS Reboot Coming Soon? Honestly, we don't know! If Star Trek: Strange New Worlds continues to introduce us to the main characters of The Original Series, then yes, there is room for a reboot series or film taking place. Star Trek is doing well as a franchise right now, so it is a case of waiting around and seeing where things go. Additionally, we do need to watch how well Paul Wesley brings Captain Kirk to life.
---
More from Trek Central
? – STRANGE NEW WORLDS – Who Is Samuel Kirk?
? – REVIEW – Star Trek: Picard "Farewell" – 2×10
? – Everything We Know About Star Trek: Discovery Season 5
---
Join the Star Trek conversation via our social media platforms: