Star Trek: Strange New Worlds – Season 1 was a runaway hit for both fans and critics alike last year. Now it's finally making its way onto home entertainment media next week. DVD, Bluray, and collectible Steelbook editions arrive on March 20 in the UK. And for the first time ever for a Star Trek series, on 4K UHD Boxsets later this year.
We've got all the details on the Strange New Worlds releases, plus a few sneak peeks of those bonus features!
Episodes
The box sets contain all 10 Season 1 episodes: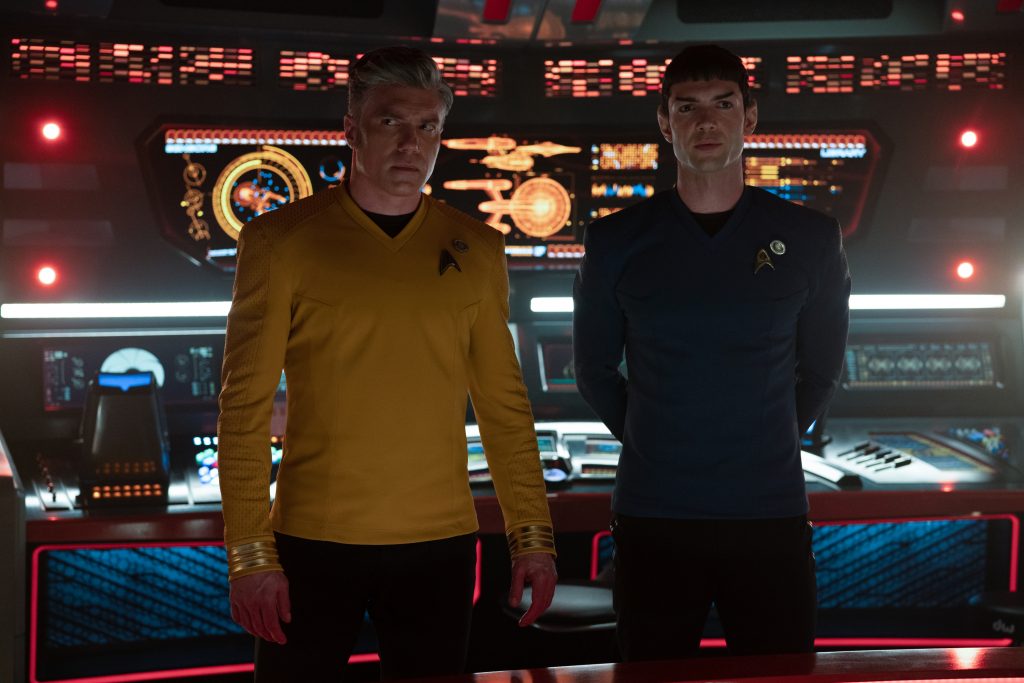 Episodes 1-5
101 Strange New Worlds – When one of Pike's officers goes missing while on a secret mission for Starfleet, Pike has to come out of self-imposed exile; he must navigate how to rescue his officer while struggling with what to do with the vision of the future he's been given.
102 Children of the Comet – While on a survey mission, the Enterprise discovers a comet is going to strike an inhabited planet; while trying to unlock the comet's secrets, Pike and Number One deal with a group of zealots who want to prevent any interference.
103 Ghosts of Illyria – The Enterprise encounters a contagion that ravages the ship; one by one, the entire crew is incapacitated except for Number One, Una Chin-Riley, who must now confront a secret she's been hiding as she races to find a cure.
104 Momento Mori – While on a routine supply mission to a colony planet, the U.S.S. Enterprise comes under attack from an unknown malevolent force; Pike learns that the enemy cannot be dealt with by conventional Starfleet means.
105 Spock Amok – Lines are drawn at the "Sidetracked" challenge after several All-Stars team up to target their biggest competition; two players are shocked to find themselves on everyone's radar when a notorious veteran accuses them of being more than just allies.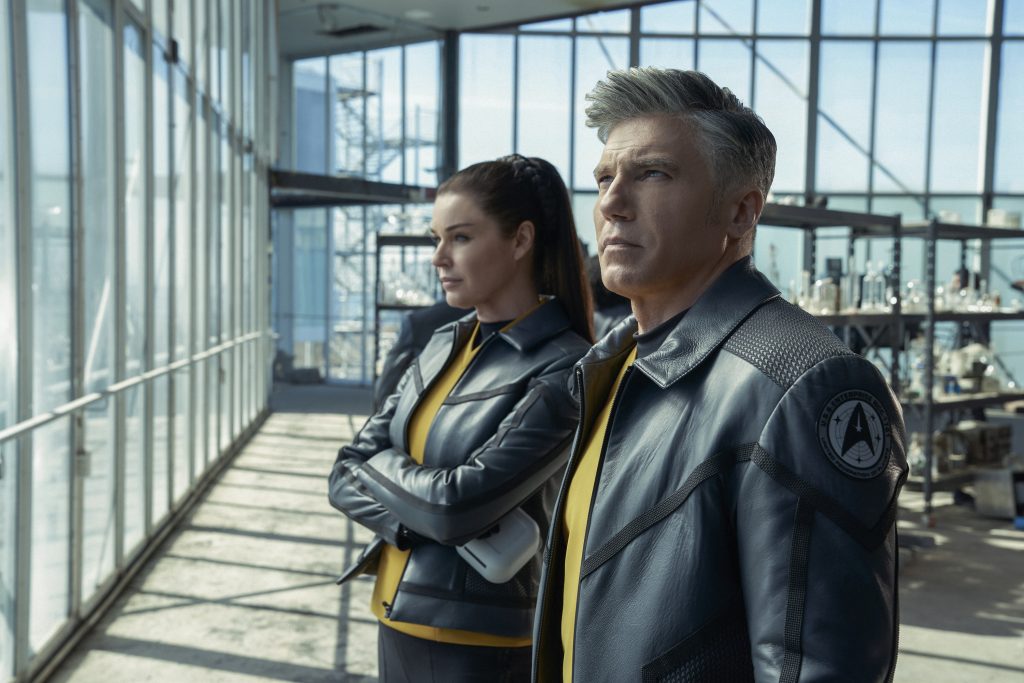 Episodes 6-10
106 Lift Us Where Suffering Cannot Reach – A threat to an idyllic planet reunites Captain Pike with the lost love of his life; to protect her and a scientific holy child from a conspiracy, Pike offers his help and is forced to face unresolved feelings of his past.
107 The Serene Squall – While on a dangerous humanitarian mission, the crew of the U.S.S. Enterprise stumbles into a harrowing game of leverage with the quadrant's deadliest space pirate.
108 The Elysian Kingdom – The Enterprise becomes stuck in a nebula that is home to an alien consciousness that traps the crew in a fairy tale.
109 All Those Who Wonder – Pike and crew come face-to-face with their demons, and scary monsters too, when their landing party is stranded on a barren planet with a ravenous enemy.
110 A Quality of Mercy – Just as Captain Pike thinks he's figured out how to escape his fate, he's visited by his future self, who shows him the consequences of his actions.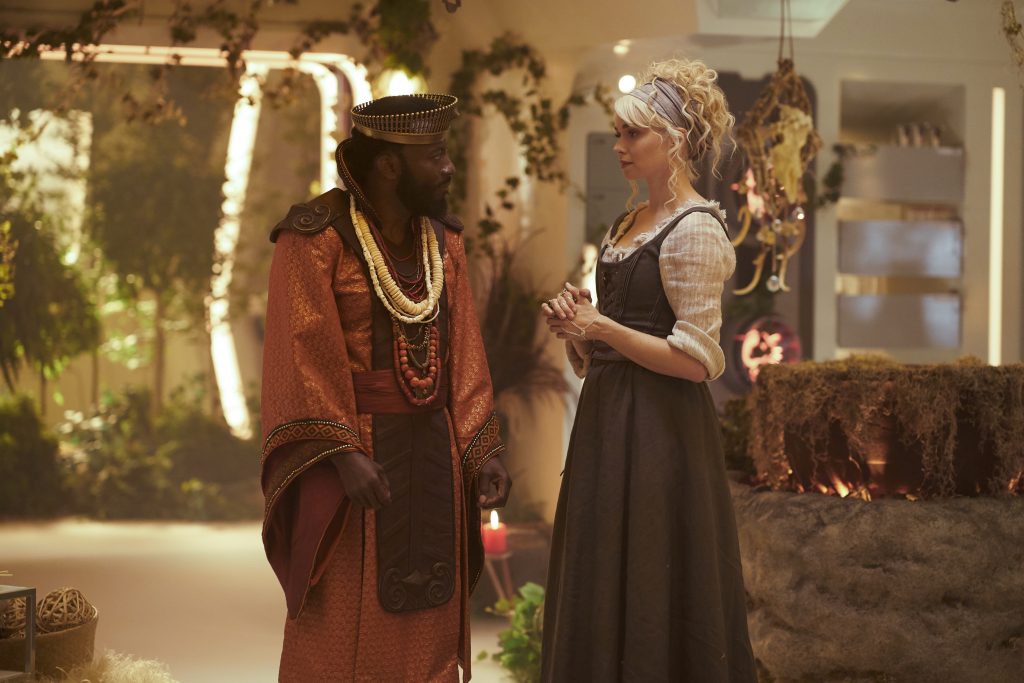 Bonus Features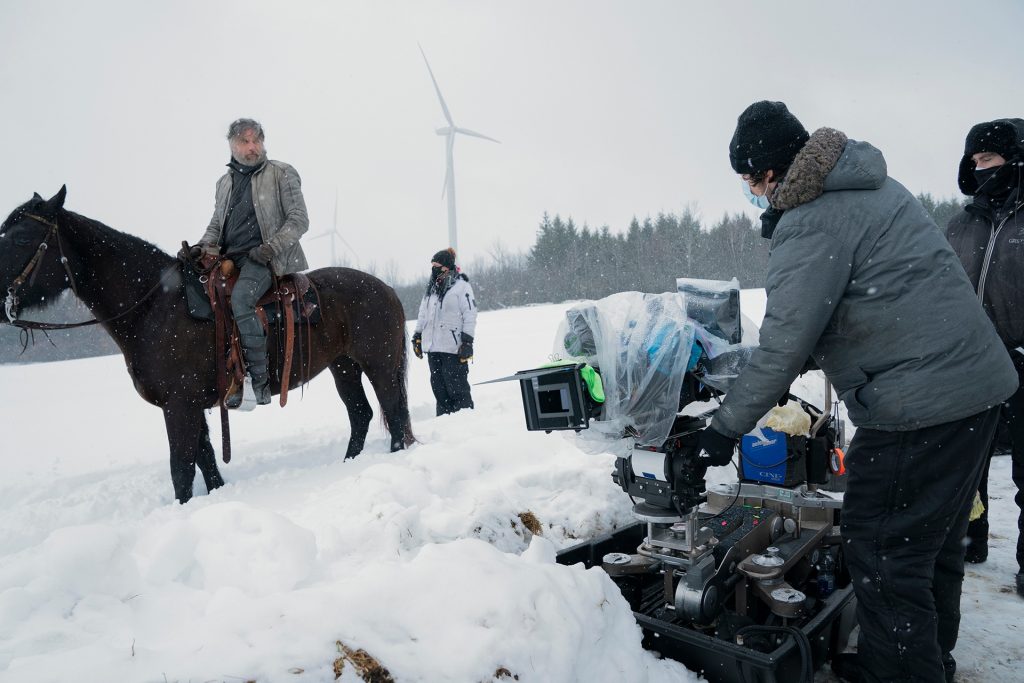 All the Strange New Worlds boxsets have over 90 minutes of special features including some exclusive content:
PIKE'S PEEK (Exclusive) – Anson Mount takes fans through his journey as Captain Christopher Pike in the first season of Star Trek: Strange New Worlds. Providing a glimpse into his portrayal with intimate footage throughout the season.
WORLD BUILDING – Led by Production Designer Jonathan Lee and his team, the season's production design utilized cutting-edge technology to create worlds prior to shoots, allowing the actors to fully immerse themselves into scenes rather than imagine the worlds around them in a green room. Through interviews with producers, cast, and crew, fans will learn about the expertise involved in the development process and how the powerful technology was seamlessly integrated into the show.
EXPLORING NEW WORLDS (Exclusive) – Fans will explore the storylines and characters that bring Star Trek: Strange New Worlds to life with writers, cast, and crew.
COMMENTARY: ANSON MOUNT & AKIVA GOLDSMAN – STRANGE NEW WORLDS (Exclusive)
DELETED SCENES (Exclusive)
GAG REEL(Exclusive)
Sneak Peeks
Clip 2 – Pike & Una
Anson Mount and Rebecca Romijn discuss the relationship between Captain Pike and his first officer, Commander Una 'Number One' Chin-Riley.
Clip 2 – Uhura
This behind-the-scenes clip gives a little insight into Celia Rose Gooding's winning the role of one of Star Trek's most iconic characters – a young Cadet 'Uhura'.
Clip 3 – Gag Reel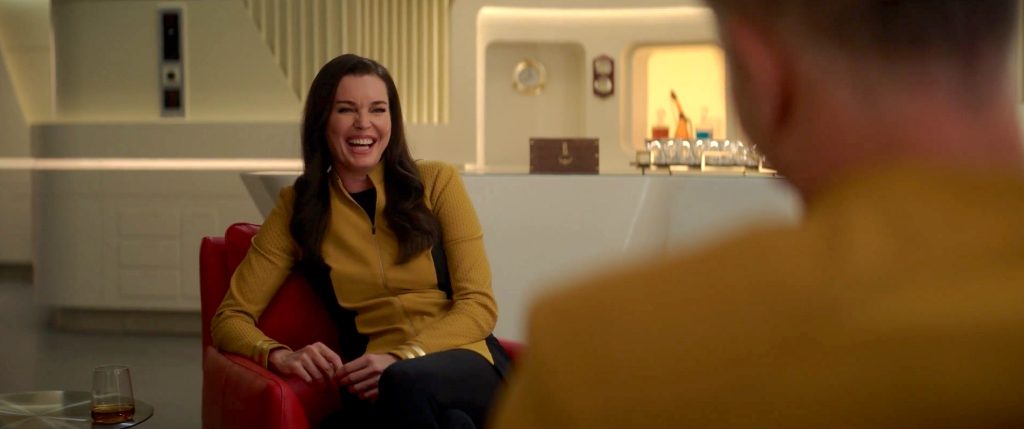 You can also get a sneak peek at the gag reel from behind the scenes of Strange New Worlds season 1 over on Decider.com HERE.
Clip 4 – Deleted Scene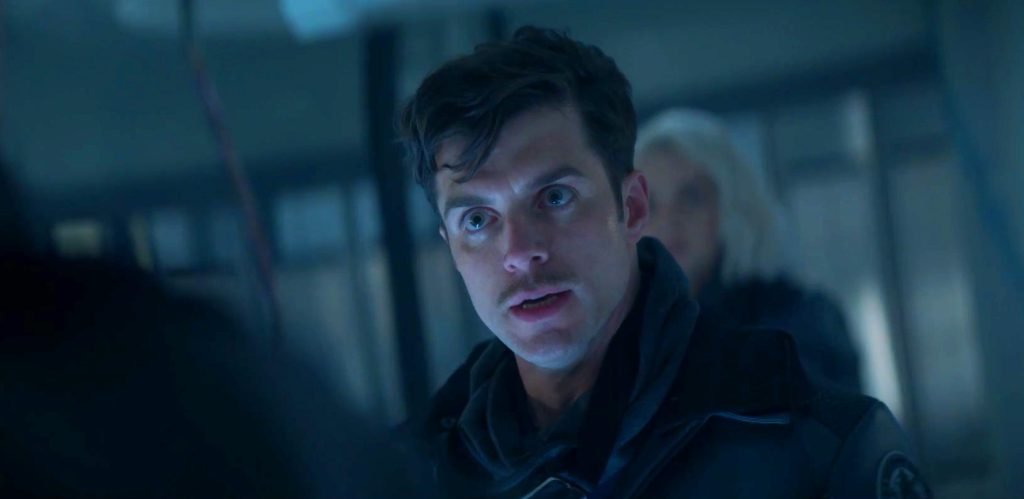 Watch an exclusive deleted scene from Strange New Worlds season 1's episode 'All Those Who Wonder' courtesy of Entertainment Tonight HERE.
Clip 5 – Deleted Scene
4K UHD Boxset
Strange New Worlds will also be the first Star Trek series to get a 4k UHD box set for season 1. Released May 15 (May 16 in the US), the set is available in both the standard set and Special Edition Steelbook.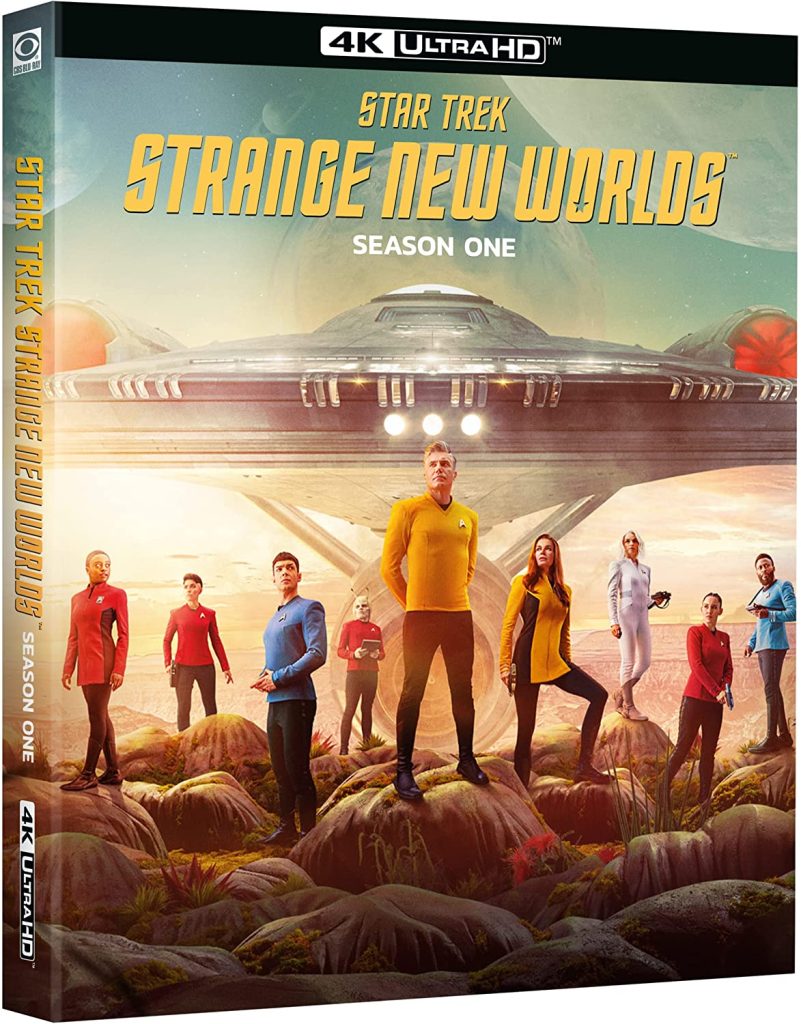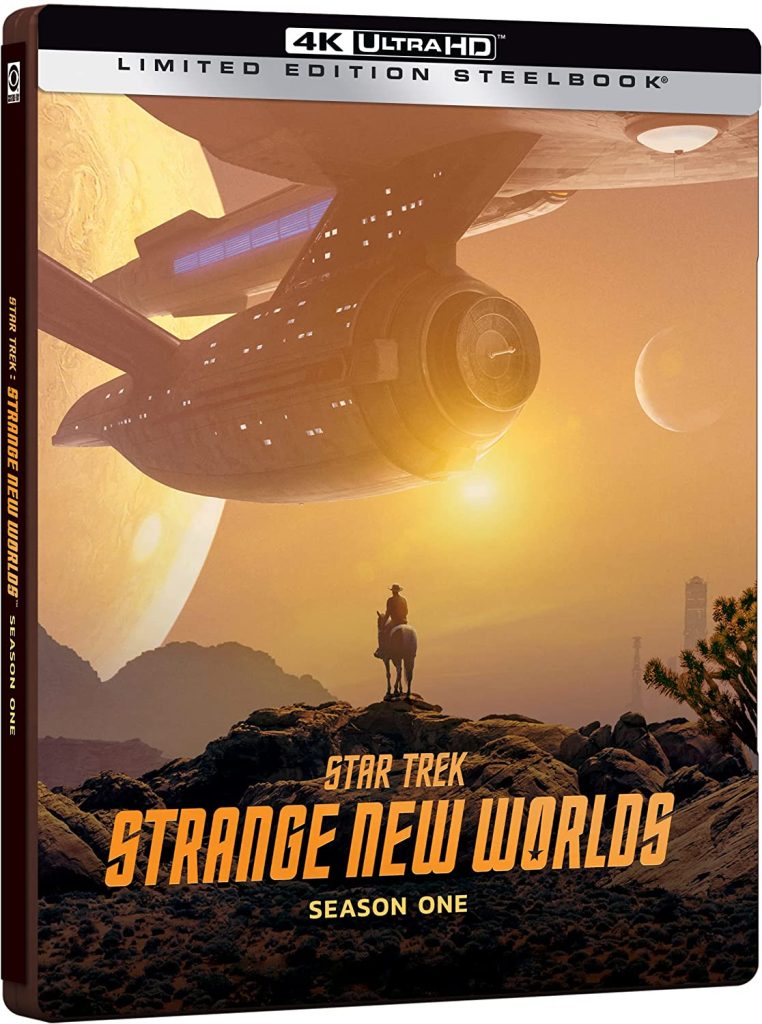 Price: £39.99 (standard)
4K Standard Edition: Amazon / Zavvi / HMV
Price: £60 (Steelbook Limited Edition)
4K Steelbook Edition: Amazon
---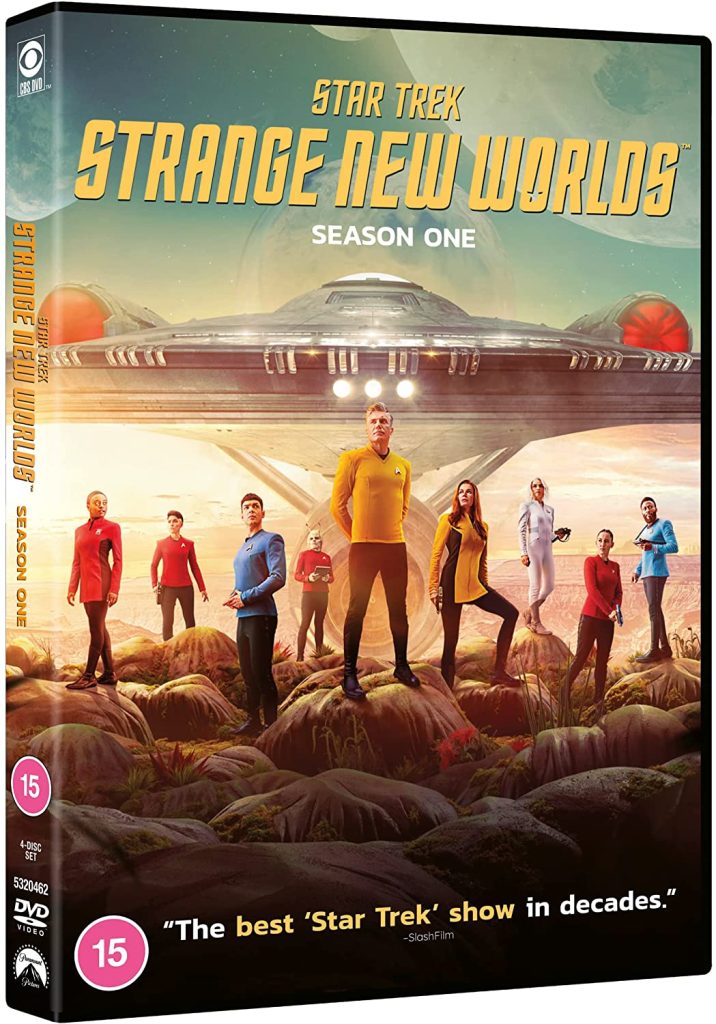 DVD
Price: £19.99
---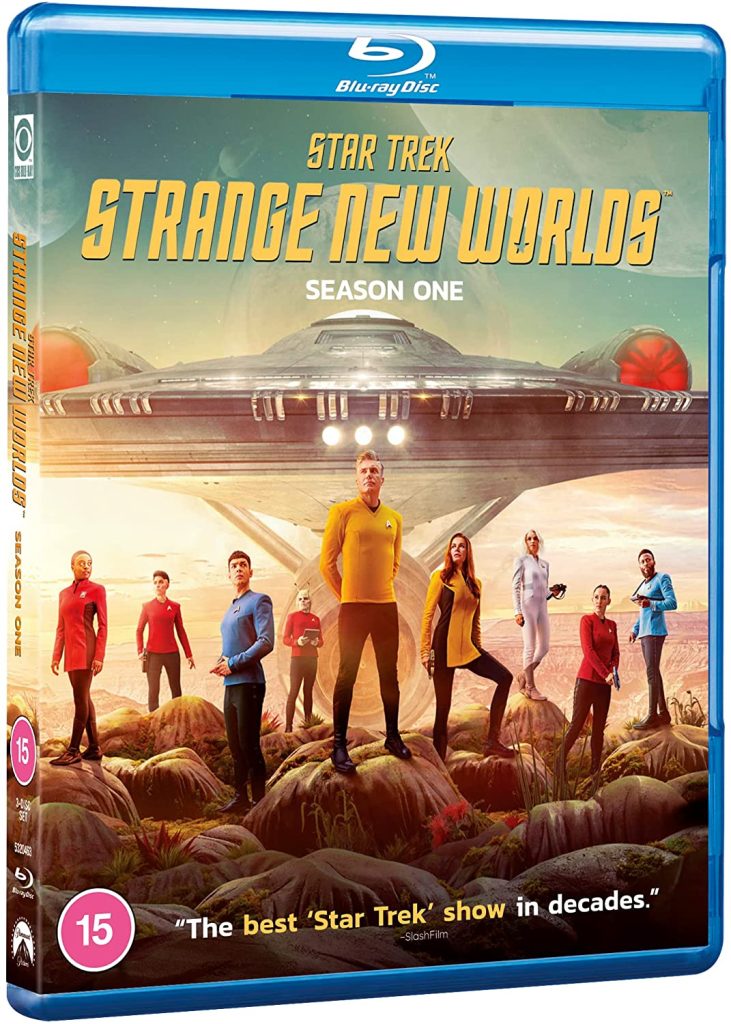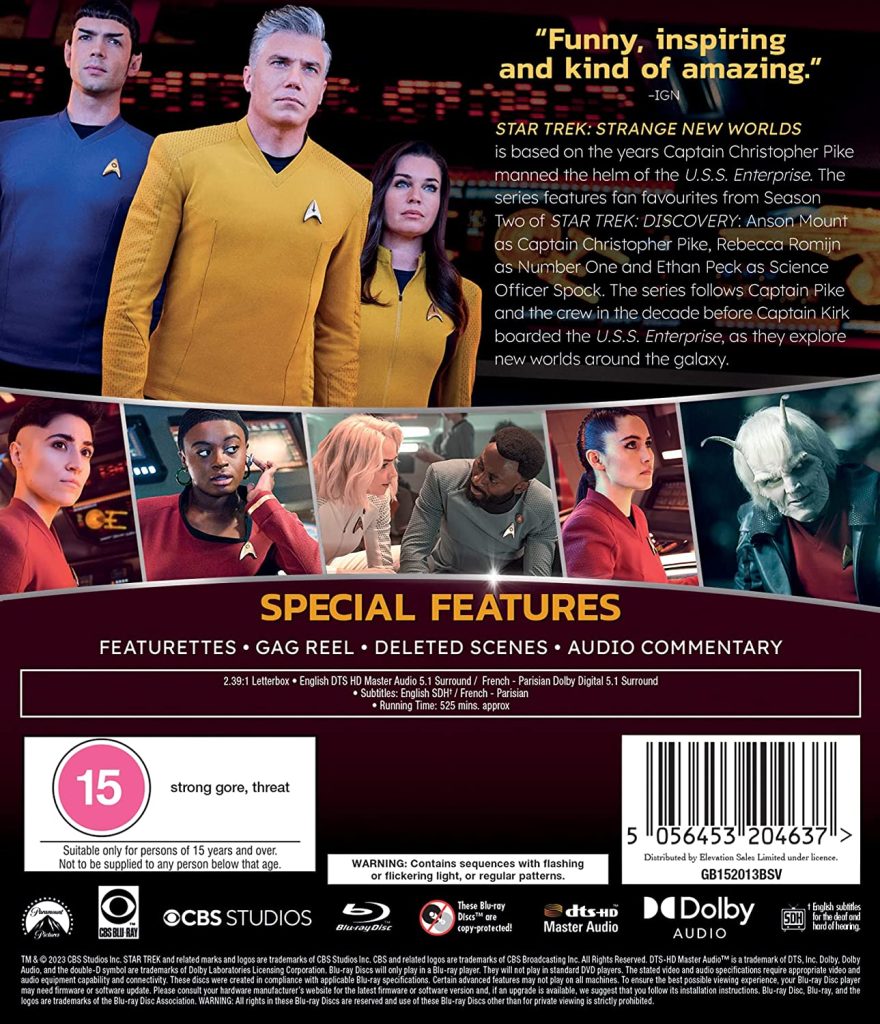 Blu-ray
Price: £24.99
Available: Amazon / Zavvi / HMV
---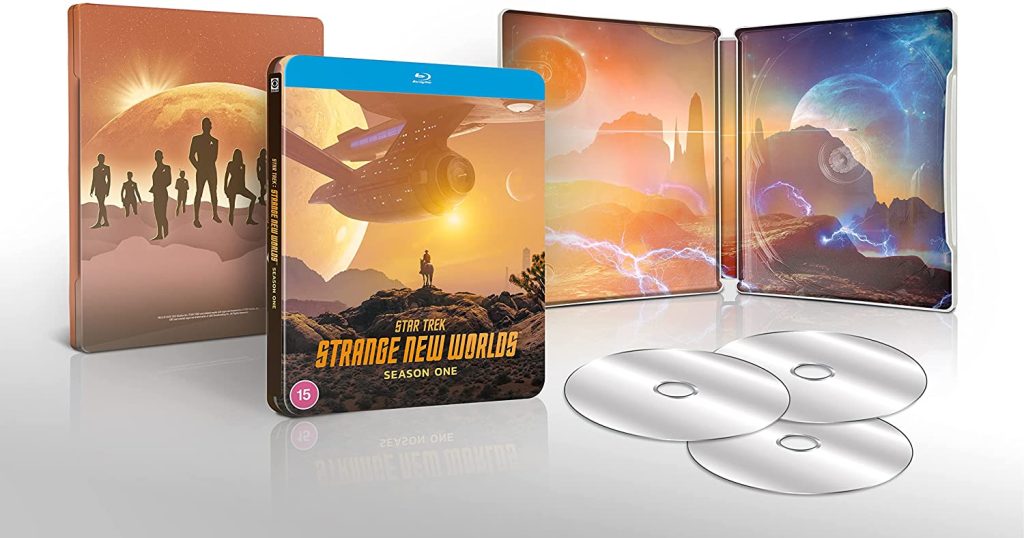 Steelbook (Blu-ray Special Edition)
Price: £35.99
Available: Amazon / Zavvi / HMV
---
More From Trek Central
📰 – The Measure of a Trek – Taking a look at Star Trek Discovery
🔥 – SNEAK PEEK – Star Trek: Picard Season 3 Ep 5 "Imposters"
🔍️ – REVIEW: Star Trek: Picard "No Win Scenario"
---
Join the Star Trek conversation via our social media platforms: