It's been a busy week for Star Trek news here on Trek Central and around the internets, including sites like SyfyWire, The Hollywood Reporter, and Deadline. For Trek This Out we've rounded everything up we could get our hands-on, so you don't miss a thing!
STAR TREK PICARD SEASON 2 CAMERAS ROLL
The BIG news of the week was the reveal that Star Trek: Picard season 2 was finally in production, with the start of filming (un)officially marked by new showrunner Terry Matalas and several cast members….READ MORE
NEW FAN INITIATIVE 'WOMEN MAKE TREK' LAUNCHES
Artist Laz Marquez and 'Fans Give Back' founder Heather Rae teamed-up to launch a project inspired by the many incredible "women who make Trek", bringing artists together from all over the world to celebrate them. Find the ever-growing gallery on WomenMakeTrek.com and don't forget to check out our Q&A with Laz…READ MORE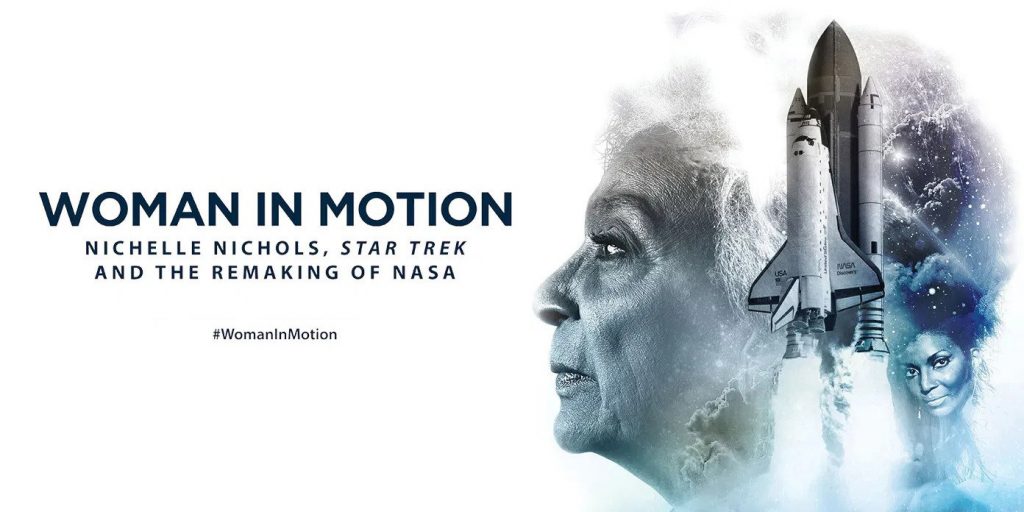 NICHELLE NICHOLS DOCUMENTARY 'WOMAN IN MOTION' LANDS ON VOD
Not only did she inspire generations of Star Trek fans, but the legendary Nichelle Nichols' – Star Trek's Nyota Uhura – tireless passion to champion diversity extended far beyond the show. The new documentary focuses on her work with NASA, helping to diversify and inspire a new generation of astronauts…READ MORE
NEW PODCAST PRESENTED BY GATES MCFADDEN
Entertainment news site Deadline revealed that Gates McFadden – Dr Beverly Crusher of Star Trek: The Next Generation – will host a new podcast entitled 'Who Do You Think You Are?'. The podcast is one of several being launched by the makers of Netflix's incredibly popular docu-series 'The Toys That Made Us'…READ MORE
ANSON MOUNT'S "SECRET" ANIMATION PROJECT REVEALED!
After a very warm reception as Captain Christopher Pike on Star Trek: Discovery, Anson Mount hit the convention circuit appearing at a slew of events around the world. One of the tantalising teases the actor dropped back in 2019 about his up-coming work was a "secret animation project". It turns out that the project was for Netflix's 'DOTA: Dragon's Blood' series out this March…READ MORE
BRENT SPINER CHATS TO SYFY WIRE
Syfy Wire landed another great interview, this time with Brent Spiner who chats about playing 'evil' on Star Trek, whether there should be a Next Gen reboot, and his upcoming fictional autobiography book: 'Fan Fiction: A MemNoir Inspired by True Events'…READ MORE
NEW STAR TREK: PICARD NOVEL 'ROGUE ELEMENTS' COVER REVEAL!
We were lucky enough to get our hands on a new unseen Star Trek: Picard novel 'Rogue Elements' cover and synopsis, focusing on Santiago Cabrera's character 'Rios'. Check out our round-up of all the so-far-slated for 2021 Trek novels…READ MORE
INTERVIEW: BEN ROBINSON OF HERO COLLECTOR
Trek Central's Captain Jack sat down for a chat with Ben Robinson of Hero Collector, about their slate of upcoming releases in production for various classic 'Star Trek' shows, as well as Star Trek: Discovery, Picard and tantalisingly, Strange New Worlds. Plus spoke about the work that does into creating them. Watch the video above.
MORE RETRO STYLE ACTION FIGURES FROM MEGO CORP
Mego Corp only recently announced a new Captain Pike (Anson Mount) figure would be added to their Star Trek Collection, now Mego Corp has unveiled it's Montgomery Scott! Check it out…READ MORE.
THE OUTRAGEOUS OKONA RETURNS!
Actor Billy Campbell revealed on the Comic Book Central podcast that he would be bringing his Star Trek: The Next Generation guest character – The 'Outrageous Okona' – back for more highjinks in the first new casting info for animated kids series Star Trek: Prodigy…READ MORE
LOWER DECKS 'MARINER' AKA TAWNY NEWSOME JOINS KEVIN HART SERIES
While we're waiting for Star Trek: Lower Decks season 2 news, Variety revealed that series lead Tawny Newsom (who plays the bombastic, badass Ensign Mariner), has secured a lead role in a new limited series: 'True Story' for Netflix…READ MORE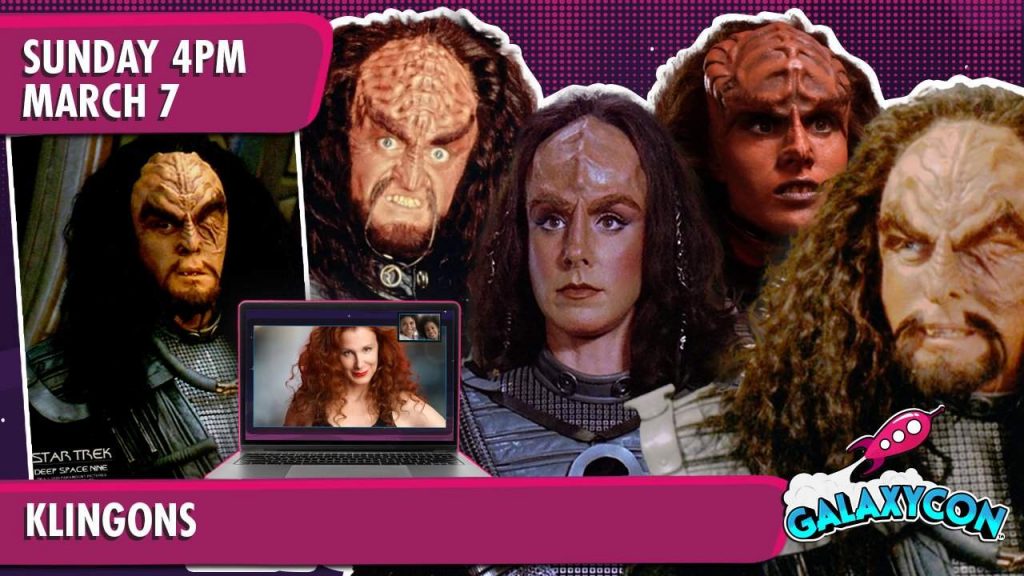 THERE'S KLINGONS ON THE STARBOARD BOW!
A new event from GalaxyCon uncloaked to reveal the Klingon's are coming in for a virtual con experience, including the ever popular (and utterly hilarious if you've seen these guys in action) JG Hertzler and Robert O'Reilly as guests…READ MORE
COOLWATER PRODUCTIONS 'LADIES OF TREK' IN-HOUSE CON
Another event taking place this week was Coolwater Productions' ongoing series of 'in-house' cons, this time with guests Rachael Ancheril (Cmdr Nahn) and Janet Kidder (Osyraa) of Star Trek: Discovery. The event included a panel…WATCH HERE
STAR TREK PRODUCER JENNY LUMET CHATS TO THE HOLLYWOOD REPORTER…
Jenny Lumet, Executive producer of a number of Trek series including Star Trek: Discovery, Picard and the incoming Strange New Worlds', spoke to the Hollywood Reporter professing her love of Trek, working with old friend Alex Kurtzman again and their various current slate of projects…READ MORE
AYUSHI CHHABRA TALKS WORKING ON STAR TREK: PICARD
Ayushi Chhabra shares her experiences working on Star Trek: Picard, from auditioning to her excitement at landing the role, and her hope for a possible return in season 2…READ MORE
SCOTT BAKULA'S NCIS: NEW ORLEANS TO END
Not strictly Star Trek news, but it certainly got fans talking, especially considering some of the recent rumors swirling around the internets. Scott Bakula's NCIS: New Orleans series (the youngest of the NCIS franchise) will end with it's current season, meaning the actor is free to take up new…or maybe old roles…READ MORE
ICYMI: And the rest of our Trek Central articles published this week:
Stay up to date with the Star Trek news, events and more by following us on our social media:
▶ Facebook – https://www.facebook.com/TrekCentral
▶ Instagram – https://instagram.com/TrekCentral
▶ Twitter – https://twitter.com/TheTrekCentral
▶ Youtube – https://youtube.com/TheTrekCentral
▶ Discord – https://discord.gg/f62Gbcu