The anticipation is building for Star Trek: Strange New Worlds' premiere tomorrow. We've expected thrills and surprises since rave reviews began rolling in. Speculating about legacy characters turning up is nothing new. The reveal of Adrian Holmes 'Admiral Robert April' only intensified speculation. Who could be next? The answer to that question has now been revealed! Strange New Worlds' Secret Legacy Character is someone we were not expecting, but let's explore more!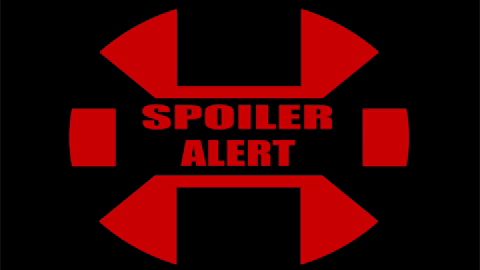 MAJOR SPOILER WARNING
Please Don't Read on if you don't want spoilers! You have been warned!
An Old Face Beams Onboard!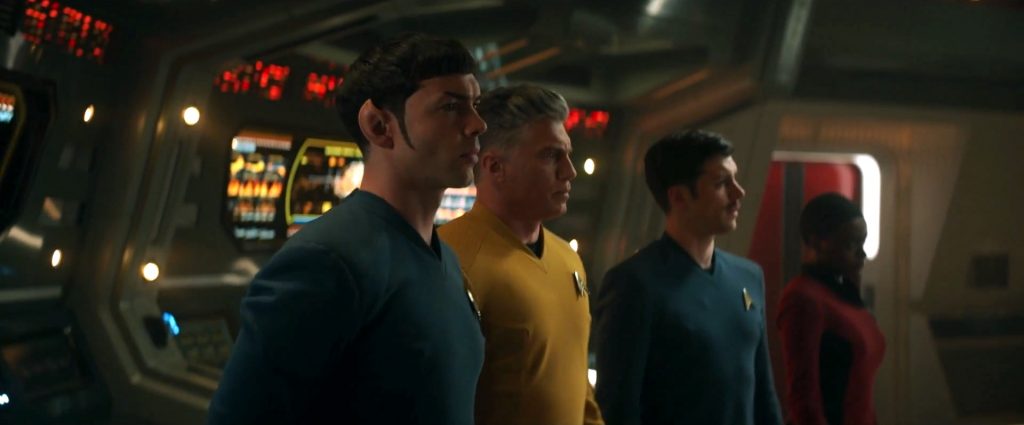 We've had our eye on a distinctive, moustached crew member for a while. He makes a number of appearances in the trailers, indicating at least a couple of episode appearances. With little to nothing to go on, we figured the character was probably a recurring actor in a support role. A new interview with Akiva Goldsman however, casually blows his secret wide open.
Paul Wesley's casting as James T. Kirk was revealed some weeks ago after the actor was spotted filming season 2. It turns out, he's not the only Kirk on the show. George Samuel "Sam" Kirk will also make a surprise addition to the Star Trek: Strange New Worlds cast, as revealed today by The Wrap.
INTERVIEWER: The series is a basketful of Easter eggs. I mean, in the first episode, you bring back Kirk's brother, Samuel — with the mustache!

AKIVA GOLDSMAN: [Laughs] Almost the whole show is made of Easter eggs! There are boxes and boxes of them.

Via The Wrap
Who is Samuel Kirk, The Secret Character?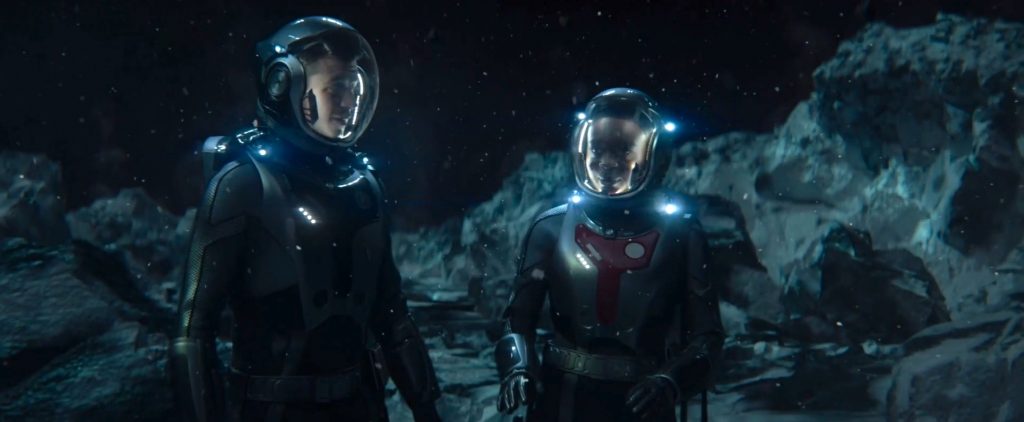 Originally appearing in Star Trek: The Original Series, "Sam Kirk" was the brother of the famous James T. Kirk. In fact, it was only his brother who called him Sam. Whether that might change in Strange New Worlds, does remain to be seen. However, all is not good for the future of this Kirk, as he does eventually meet his fate.
When his brother undertook a new five-year mission, commanding the USS Enterprise, George Samuel Kirk saw him off. It's noted that his wife, Aurelan and their three sons also saw off James Kirk. Sam would mention that he wished to be transferred to the Earth Colony II Research Station.
Strange New Worlds' Secret Legacy Character, Sam Kirk was a Starfleet Scientist, specifically a research biologist. Additionally, given we see him in a blue uniform in parts of the Strange New Worlds trailer, this would match established lore. However, what does this do to Mr Spock's position as science officer onboard the USS Enterprise under Pike? Perhaps the two are working together?
The Original Series episode "Operation — Annihilate!" sees the death of Sam Kirk and his wife. Flying parasites saw Kirk and his fellow colonists of Deneva attacked. While his wife, Aurelan Kirk managed to signal for help, Sam Kirk would meet his demise. When the USS Enterprise, under the command of James T. Kirk arrived, Sam Kirk was dead. Additionally, his wife died shortly thereafter. However, their son, Peter Kirk would survive.
Behind The Scenes Of Strange New Worlds' Secret Legacy Character
You might not know, but the Kirk brothers are closer than you might expect. I mean this in the fact that William Shatner played both characters. Well, he just played the corpse of George Samuel "Sam" Kirk. Additionally, Sam Kirk was to appear in the 2009 Star Trek Film. However, this scene was cut from the final film.
StarTrek.com has an official page for Sam Kirk. While the page has hardly any information on it, part of me expects this to now be updated in the coming days. Regardless of what we learn about this Kirk, it is going to be fun. The legacy of the Kirk family seems rather well connected with Christopher Pike in some senses.
How to Watch
The premiere episode 'Strange New Worlds' will stream from Thursday, May 5. It is available on-demand via Paramount+ in the US, Latin America, The Nordics, and Australia. Plus CTV Sci-fi Channel / Crave in Canada, Voot Select in India, and TVNZ in New Zealand. The UK and parts of Europe will also be able to watch via Paramount+ next month when the service launches on June 22. Information is currently unavailable for the rest of the world and will be announced at 'a later date'.
---
More from Trek Central
? – Star Trek: Strange New Worlds Episode Titles & Details Revealed
? – TNG Reunites! Trailer for Star Trek: Picard Season 3!
---
Join the Star Trek conversation via our social media platforms: