With the end of Star Trek: Picard Season 2, we're sadly saying goodbye to some of the series cast. In the last 24hrs, multiple Star Trek: Picard cast have confirmed their departure via social media posts. The announcement of the legendary Star Trek: The Next Generation cast returning for Picard Season 3 is fantastic. However, many Trekkies are now questioning where this has left the original main cast of Picard.
It's a sad goodbye but not a surprise. The second season sealed the fate of several characters, leaving many fans to guess the news was coming. And now the actors have confirmed their departures via social media posts following the release of Star Trek: Picard Season 2, Episode 10 "Farewell".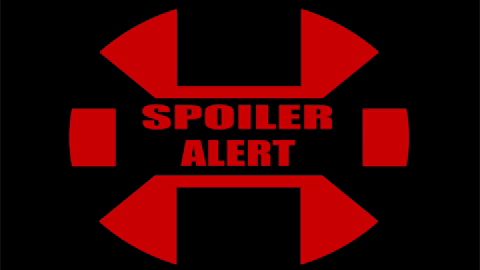 *** SPOILER WARNING ***
Isa Briones (Soji / Kore Soong)
It's a shame that Isa Briones had a rather limited role in Season 2. She initially appears as her character of Soji, from the first season of Star Trek: Picard. Travelling into the past unfortunately left Soji behind. However, the writers found a way to use Isa in a new role. She took on the character of Kore Soong, the daughter of Adam Soong (Brent Spiner).
As of May 6th 2022, Isa Briones has confirmed her departure from Star Trek: Picard, at least as 'Soji'. She waved goodbye to the cast, crew and fans with a heartfelt Instagram post.
When it finally became real that I was in my first television series. Thinking back to that girl right now, 2019 Isa, wishing i could tell her that what's to come is not going to be easy but it's going to teach her so much about trusting and standing up for herself. Very thankful for every part of this experience??Thanks for watching, friends. Farewell Soji, this orchid is for you #startrekpicard

Isa BBriones – Instagram
Santiago Cabrera (Captain Rios)
And it does not seem likely we'll be getting that Captain Rios of the USS Stargazer series anytime soon. Many Star Trek fans were loving the idea of seeing more of Rios commanding the starship on that incredible new bridge set. However, Star Trek: Picard Season 2 also seals the fate of Trek's newest Starfleet Captain.
After a tense second season, Rios decided to stay behind in the past of 2024 with his new family. It's later revealed that his character made a big contribution to shaping the world, once Picard returns to the future. That connection to history cements his stay in the past. While Santiago has not made an actual formal goodbye message, he has been cast in HBO's The Flight Attendant. And that series was filmed during Star Trek: Picard Season 3's production.
It's bittersweet as yesterday was Santiago's birthday. What a day, you celebrate getting older and your character gets written off Star Trek. No one can catch a break these days it would seem. And it's pretty gutting we won't be getting any more of Captain Rios and his multiple hologram personas. Then again, this is Star Trek. Anything is possible.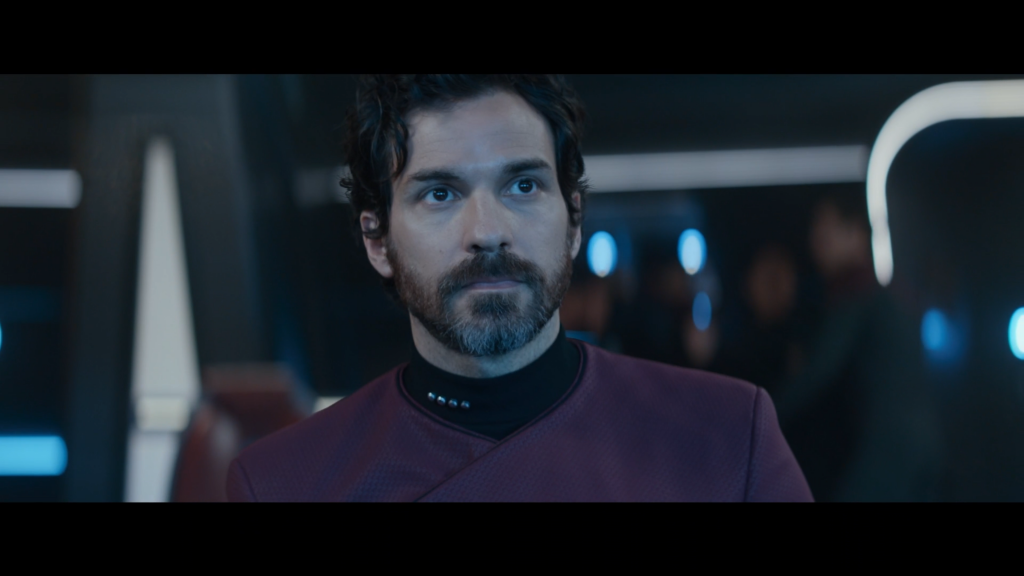 Alison Pill (Doctor Agnes Jurati)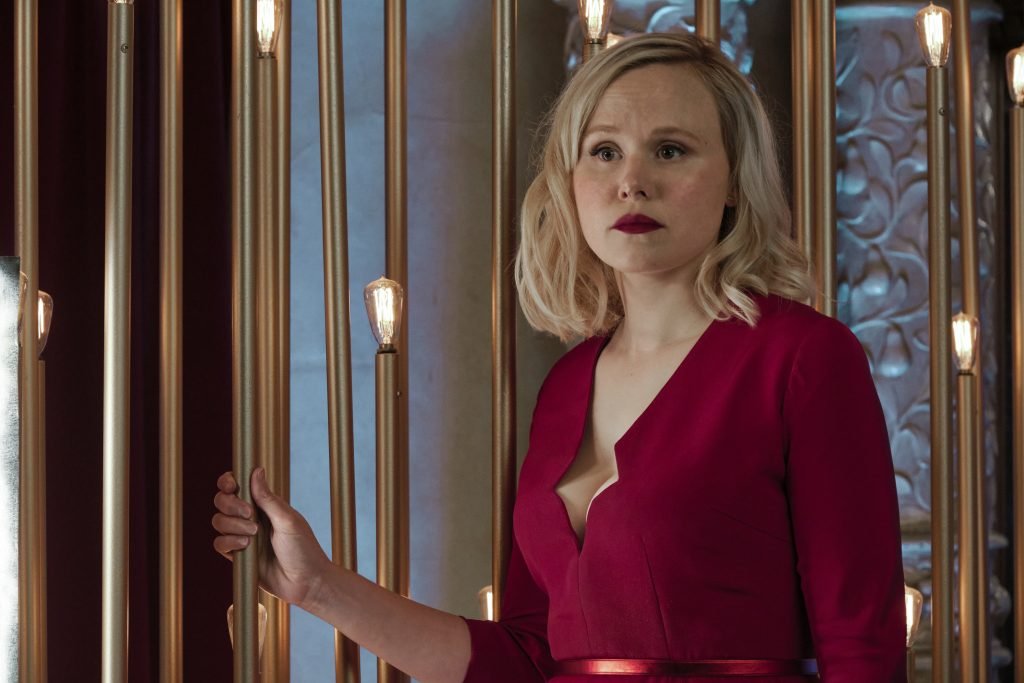 You might think that with the end of the second season we'd see more of Doctor Jurati. Or should we be calling her the new and improved Borg Queen? Either way, the ending hinted at there possibly being more for Queen Agnes of Borg. Actress Alison Pill dashed those hopes however. Via an interview with MovieWeb, the actress confirmed she did not take part in filming for Star Trek: Picard Season 3.
Season three will be the end. I wasn't a part of season three, so I don't have much to say about it in terms of spoilers. I will get to watch along with everybody else.

Alison Pill via MovieWeb
Like her cast mate Santiago, Pill did not comment on social media about her departure. However, the actress did share more behind the scenes footage and appreciation for her time on the show.
Evan Evagora (Elnor)
Once Star Trek: Picard Season 2 released its first three episodes, you would have thought that sealed the deal for Cadet Elnor the Romulan. However, I and many Trekkies stood by the fact the character would return in some form. And he did! Hologram Elnor came back in Episode 9 to kickass and drink Earl Grey Tea. Well, not the Earl Grey part. Hopes were raised again when Elnor returned in the flesh at the end of the season. Q restored the timeline bringing Elnor back from the dead, as one final gift to Picard.
However, actor Evan Evagora has now confirmed via Instagram that he is not returning for the upcoming third season. Additionally, he shared some behind-the-scenes pictures of his time on Picard. Telling fans to Live Long And Prosper, Evan waved off the series and his character of Elnor. I guess we can take away that at least Elnor is not dead? Like others, there is room for him to return in the future.
Orla Brady (Laris)
The fate of Orla Brady's character 'Laris' is unconfirmed right now. While the final moments of Picard Season 2's finale sort of indicated that she might be sticking around, this might not be the case. Brady touched on the final moments herself, leaving things open in the latest Ready Room interview.
Additionally, Orla Brady has been sharing photos from different locations during filming of Star Trek: Picard Season 2 from last year. One from September 2021 was shared after season 2 wrapped filming. It leaves things ambiguous and fans a little worried.
Does this mean that perhaps she won't be back for season 3? Who knows. Though given the hint at a relationship between Laris and Picard, it's a bit confusing. It really does depend on which way the third season of Star Trek: Picard goes.
Trekkies fan theories have been raging online since the reveal of Picard Season 3's teaser trailer. While it confirmed the return of The Next Generation cast, it also hinted at much more. Jean-Luc Picard is seen writing invites, perhaps these are wedding invites? Does this suggest he and Laris are official? We'll have to wait and see!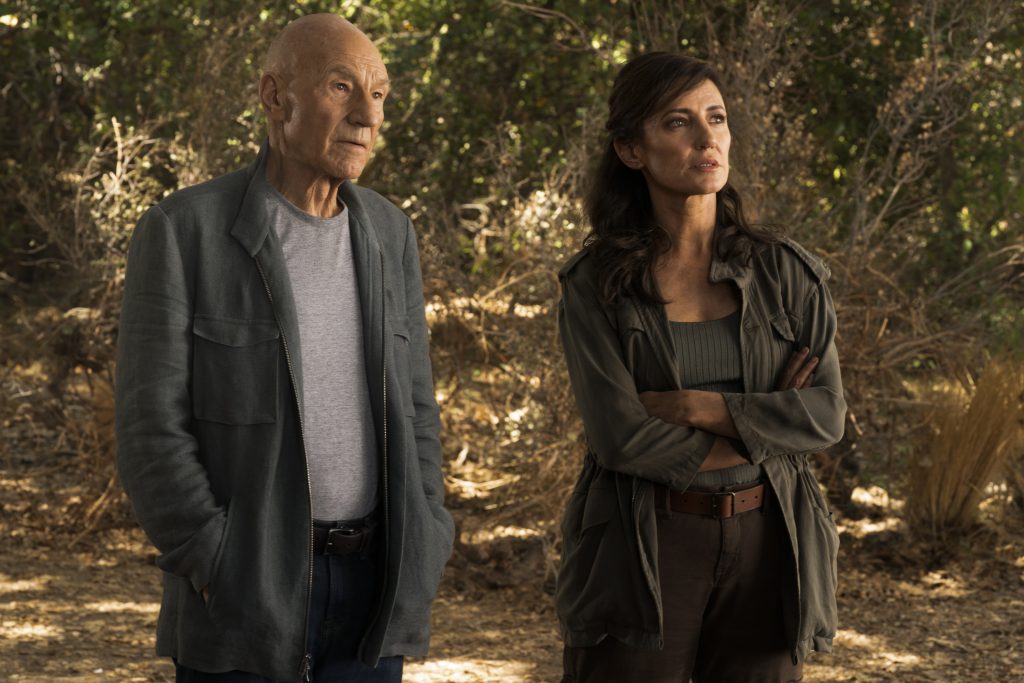 So, Who's Left?
The good question is, who is actually left in the series? While Star Trek: Picard cast confirmed their departure, we're left wondering who else might beam off? Luckily we do know that both Jeri Ryan (Seven of Nine) and Michelle Hurd (Raffi) are sticking around. Both actresses have made public statements about filming for the third season.
Additionally, we're also aware of the returning cast of Star Trek: The Next Generation. Legends such as Jonathan Frakes, Marina Sirtis, Michael Dorn, Brent Spiner, Levar Burton and Gates McFadden are coming back to our screens. But will we be getting other new characters? I'd like to think so. McFadden recently shared an update on the third season via social media.
Conclusion & Thanks For The Memories!
Overall, it's sad we are seeing Star Trek Picard cast have confirmed their departure. It would seem from the outside looking in that many of these characters have been pushed aside in favour of The Next Generation cast. That is not to say it's bad having them back with us in the upcoming adventure. However, it was really good getting to know fresh, new characters too.
The likes of Alison Pill and Santiago Cabrera were standout performances this season. I'm still listening to Pill's rendition of "Shadows Of The Night", seriously, one of my favourite scenes from Season Two. However, if modern Star Trek has proved anything, no one is ever really gone. With Time Travel a common thing and alt-timelines, there is always room to explore these characters once again, when the time is right.
---
Star Trek: Picard Season 2 streams on Paramount+ and on CTV Sci-Fi Channel and Crave in Canada. Additionally, the episode is available for International viewers via Amazon Prime Video.
More from Trek Central
? – Meet The Enterprise's FIRST Captain!
? – REVIEW – Star Trek: Picard 'Hide & Seek'
? – Everything We Know About Star Trek: Discovery Season 5
---
Join the Star Trek conversation via our social media platforms: