One of the common online questions for Star Trek: Picard Season 2, is Where Is Picard's Brother? We knew he had a brother, as he is seen in Star Trek: The Next Generation. Additionally, the movie of Star Trek: Generations seals his fate in the Star Trek Universe. However, why haven't we seen him in Picard, or did the writers forget as some seem to think they have? So, where is Picard's brother?
Picard's brother being totally absent from Season Two is odd. Given this is such a deeply personal study of Jean-Luc's childhood and personal trauma. Thanks to the latest episode, "Hide and Seek", we understand why Picard's childhood was so traumatic. Additionally, why his relationship with his father and likely brother was troubled.
The Missing Brother
The last time we saw Robert (ro-BARE) Picard, who was played by the late Jeremy Kemp, he was still at Château Picard. Along with his son, Rene Picard, both tragically died in a house fire prior to the events of Star Trek: Picard. This is referenced and mentioned in Star Trek: Generations and is a traumatic event for Jean-Luc.
Robert's relationship with Jean-Luc is described as "tumultuous". It's noted that Robert often bullied and picked on Jean-Luc. This would perhaps build into the storyline of Season 2, seeing as Jean-Luc is so close to his mother. Additionally, Robert was even jealous of Jean-Luc's success in life. The fact he went off to join Starfleet and gained fame, all while he remained on Earth to tend to Château Picard.
However, why is he missing in Star Trek: Picard Season 2? You would think the brother of Jean-Luc, who also dealt with his father and mother would be a source of information. It's possible that the story just did not have room for the character. After all, his story is sealed with Generations. Whereas Maurice and Yvette's stories were never really fleshed out that much.
Though you'd think with the events of Picard Season 2 Episode 9, It would warrant an appearance of Robert. However, it's alluded to viewers that Picard's personal stories are not yet resolved. This is told to the viewer via Tallinn. She realizes that there's "more to the story". Perhaps we'll see Robert Picard moved into the storyline sometime in the future.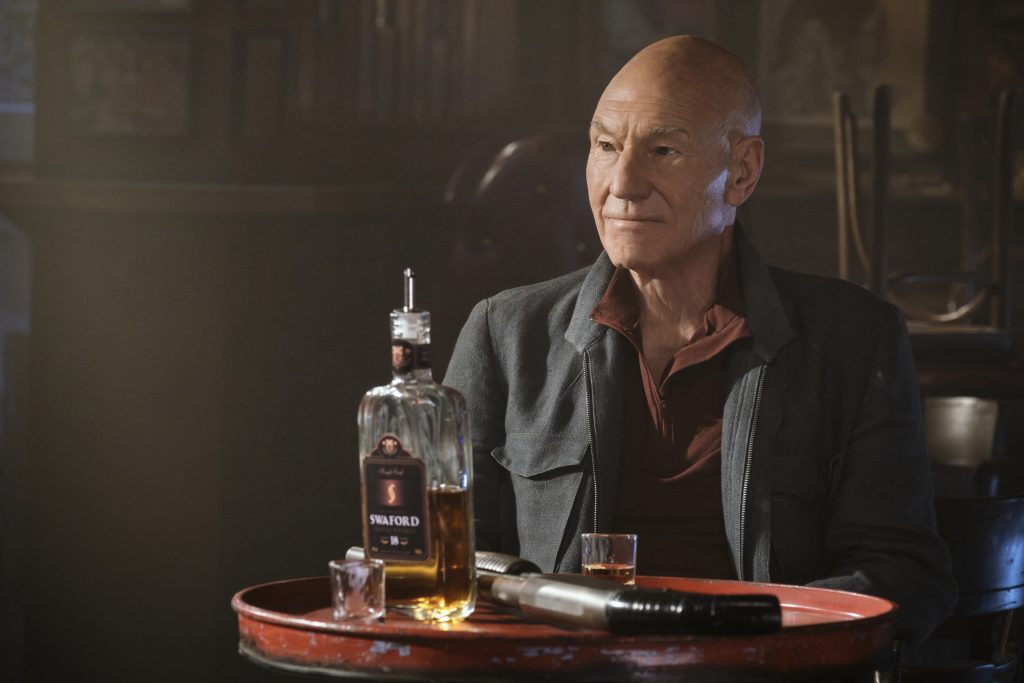 Picard's Brother Is Referenced
It's a case of blink and you might miss it. You'll need to be paying attention to the first episode of Star Trek: Picard Season 2. So Where is Picard's Brother? Well, turns out he is just out of the house. Robert Picard is currently away at school in the 2310s. It explains his absence in the second season of Star Trek: Picard.
While Robert may be gone as of Star Trek: Generations, he is survived by both Jean-Luc and his wife. Marie Picard is the wife of Robert. However, she has vanished off the face of the Earth in Star Trek: Picard. It's presumed he may have departed Château Picard following the death of her husband and son.
The Season Finale of Star Trek: Picard Season Two is yet to come. It's quite possible we might see a reference to Robert somewhere in the episode. Of course, we're not done with Star Trek: Picard overall. The attention to detail from the creative team is to be commended with the series so far. I doubt they have left this critical detail out in the long run.
Conclusion
So, will we ever see Jean-Luc Picard's brother? Well, maybe. As mentioned we may get more of Picard's personal stories sometime in the future. So the question of Where is Picard's brother might get answered properly in the future. Additionally, we might see him on-screen.
Star Trek: Picard Season 2 Episode 10 airs on Paramount+ and on CTV Sci-Fi Channel and Crave in Canada. Additionally, the episode will air on Friday for International viewers via Amazon Prime Video.
More from Trek Central
? – Meet The Enterprise's FIRST Captain!
? – REVIEW – Star Trek: Picard 'Hide & Seek'
? – Everything We Know About Star Trek: Discovery Season 5
---
Join the Star Trek conversation via our social media platforms: