It would seem that Star Trek: Strange New Worlds isn't just beaming back known characters. A well-known Star Trek species is also making a comeback. The Gorn return in Strange New Worlds and come face to face with the USS Enterprise and Captain Pike it would seem! However, there is more to the species' new appearance than meets the eye.
The Gorn have been seen in both Star Trek: The Original Series and Star Trek: Enterprise. Each time they went head to head with the respective captains of the ships. Additionally, the fan-favourite species had a large presence in Star Trek: Online, the MMO video game.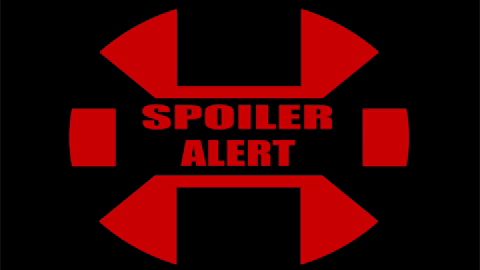 — SPOILER WARNING AHEAD —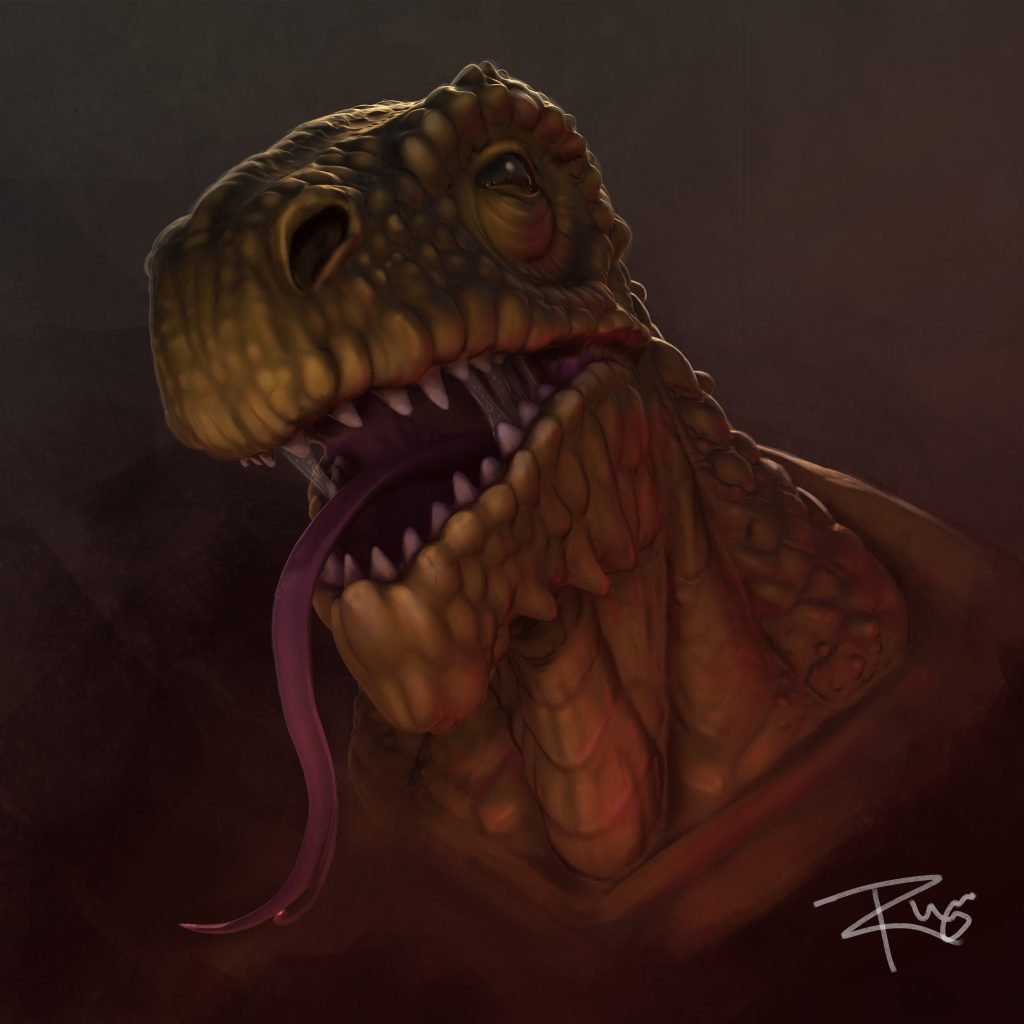 Who Are The "Gorn"
The Gorn have been in Star Trek for some time now. Dating all the way back to The Original Star Trek Series episode 'Arena'. Captain James T. Kirk has an eventful run-in with a Gorn Captain. The species were warp-capable and noted as being bipedal reptilians.
Captain Lorca also had a Gorn skeleton in his USS Discovery laboratory. However, Star Trek canon states that officially, "First Contact" with the Gorn took place in 2267. So how does that fit with Star Trek: Strange New Worlds given its time period? After all, Kirk's run-in with the Gorn Captain was a pivotal event.
The Gorn have appeared in Star Trek's Mirror Universe. Star Trek: Enterprise's 'In a Mirror Darkly' episodes features a Gorn named "Slar". This Gorn has a run-in with the crew of the ISS Enterprise, onboard the USS Defiant. However, it does not go well for him. Jonathan Archer eventually kills this lone warrior.
Star Trek lore also notes that a century later, a Gorn skull was on display onboard the ISS Shenzhou. Clearly, the Terran Empire might have conquered the Gorn Hegemony at some point in time. Star Trek: Lower Decks also features references to Gorn!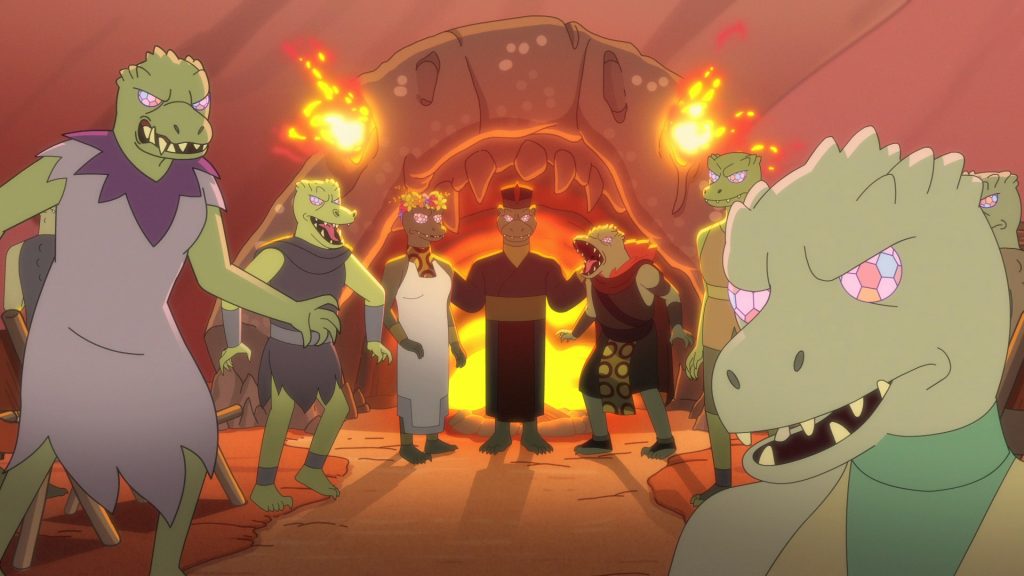 The Return
Reviews for Star Trek: Strange New Worlds Episode One have hinted at The Gorn Return in upcoming episodes. According to notes, The Federation and Starfleet have had First Contact in some capacity with The Gorn species. Judging by the trailers for the series, this might not have gone super well for Starfleet. We've got some theories about this later.
Paramount themselves have even teased The Gorn return in promotional material for Strange New Worlds. During the lead-up, art teasers were released for the series. One art banner contained The Gorn, on the left-hand side of the wallpaper. Take a look below.
Additionally, we do now know that The Enterprise will be attacked by a Gorn Starship. Episode 4 of Season One is called "Memento Mori", it will feature The Gorn at least via their starships. HollyMovies.net reported that the character of La'an Noonien-Singh has a history with the Gorn species. It would appear she barely survived a battle with them as a child. Before entering Starfleet and eventually joining the Enterprise crew.
So not only do we get a reference to them in the first episode, one of the Enterprise's own crew has a direct connection to the legendary species. However, will we see this come into conflict when they eventually appear in the upcoming episodes? We'll have to see!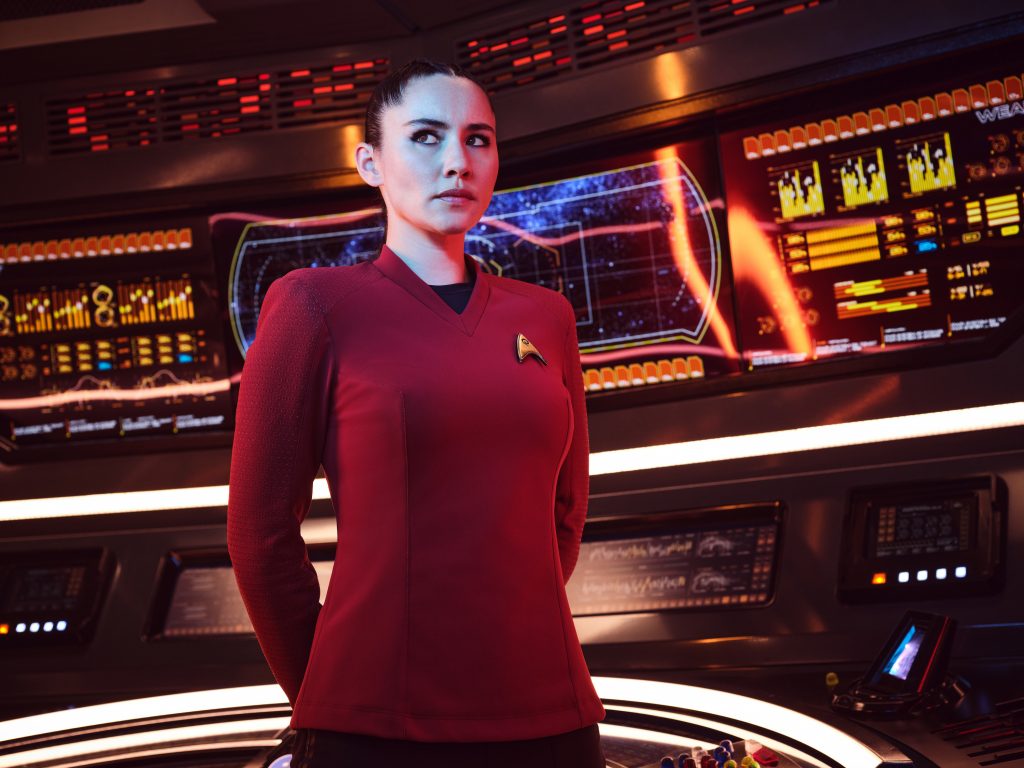 Theory Time!
Since the Star Trek: Strange New Worlds trailer, I've been wondering about the crashed starship we see. This being the Constitution-class starship shown crashed on an ice world. In a more recent trailer we also see the edges of a massacre or a very bloody battle. Given we now know The Gorn are returning, it seems to fit with Episode 4. I reckon they're responsible for this attack.
As noted in Star Trek lore, The Gorn are very hard to kill. They likely could easily take on the crew of a starship and throw them around. If we're also seeing them take on Pike's Enterprise, thankfully it won't go the same way. But then again, we don't know the fate for all of our characters.
It would appear we might be getting flashbacks of The Gorn as well. IMDB credits reveal a "Young La'an" character. We've also seen hints in trailers of Spock mind-melding and seeing La'An's memories. And episode one reveals the character herself reveals her history with the Gorn. So it's likely Star Trek: Strange New Worlds will dive deeper into her story in future episodes.
But will we actually see a Gorn? And will it be an animated creature like Enterprise, or a guy in a rubber suit? Well maybe something a bit more modern.
---
Star Trek: Strange New Worlds airs on Thursday, May 5 via Paramount+ in the USA, Australia, Latin America, and the Nordics. Additionally on the CTV Sci-Fi Channel and Crave Streaming in Canada. International distribution has just been announced by Paramount Global. However, the streaming service will now land in the UK until June 22nd, 2022.
---
More from Trek Central
? – UPDATED – New Star Trek Books for 2022
? – REVIEW – Star Trek: Picard Season 2 Episode 5 'Fly Me to the Moon'
? – Everything We Know About Star Trek: Discovery Season 5
---
Join the Star Trek conversation via our social media platforms: