2023 was going to be the biggest year yet for Star Trek. All five current shows had originally been expected to premiere new seasons. We already knew we'd be seeing off Star Trek: Picard with its so-far-excellent third season. Then the news broke that Star Trek: Discovery's fifth season would also be it's last. It's caused an understandable uproar among fans. Now speculation is running rife about the future of the franchise. Will the changes at Paramount continue to affect the Star Trek Universe? Have we reached peak Trek?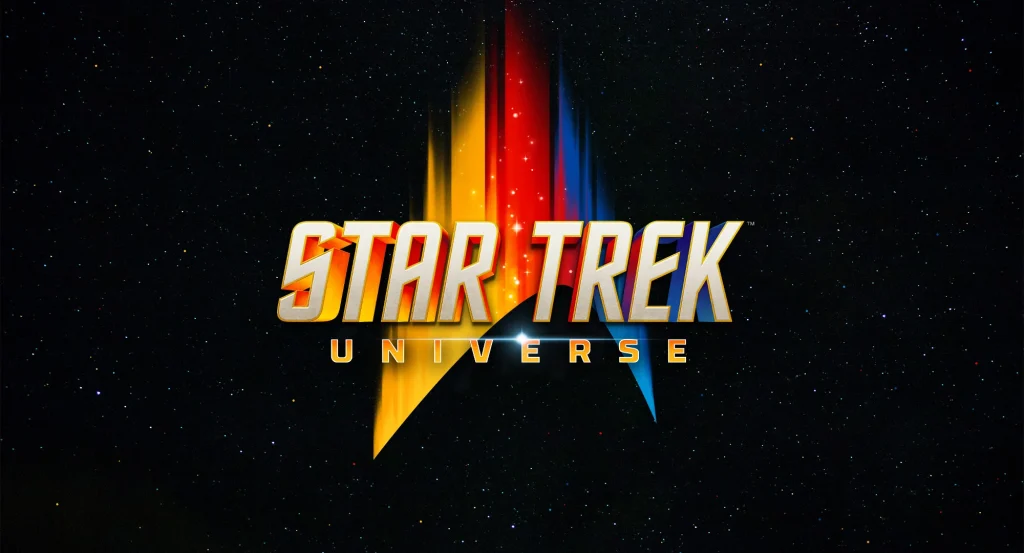 The Star Trek Universe
While the news Discovery is ending at five seasons is disappointing, it can also be proud to complete a 5-year mission. The Original Series and Discovery's predecessor, Star Trek: Enterprise, did not achieve this. Times are increasingly tough for streaming platforms and their shows. Paramount has been in the news on this front a lot lately. It's also under increasing financial pressure. Its recent merger with Showtime, the associated reorganization, staff, and programming cuts. It all left us with a sense of dread. It seemed inevitable that not-so-good news would eventually break.
But have we reached peak Trek? Perhaps, but while we won't have all five series premiering new episodes this year, we still have lots to look forward to.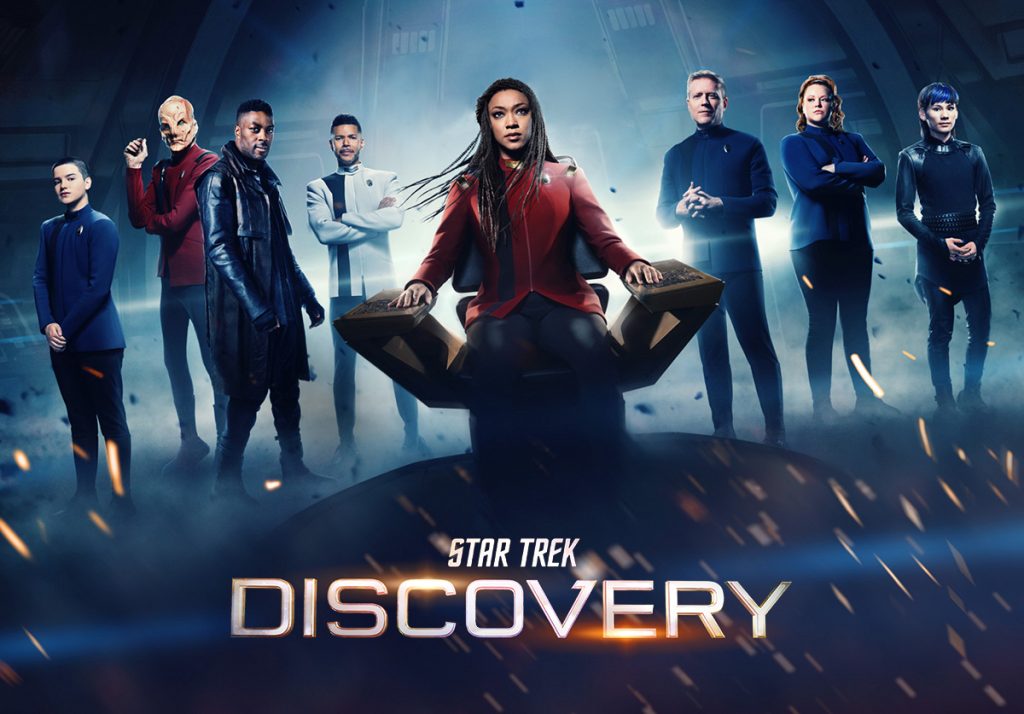 Star Trek: Discovery
News broke late last Thursday (March 2) that Discovery will end after season 5. The signs have been there for months, though this announcement seemed rushed and oddly timed. Likely this is due to increasing speculation. Actors have been signing up for new representation, and at least one producer has moved over to Strange New Worlds. Reducing the season to 10 episodes was also not a good sign, even if it brings it in line with other Trek series. So when the news broke, many were sad but not surprised.
We still have ten new episodes to look forward to in 2024, when season 5 finally premieres. Variety also noted that new footage would be shot to bring the series to a satisfying conclusion. We don't know if this means extra episodes or a change to existing ones, perhaps we might even see the series followed by a movie (following in Teen Wolf's footsteps).
Star Trek: Picard
We've been told from the start that Picard is and was always planned as a three-season show. Does this mean doors can be left open for more? That is always a possibility. Some cast has pointed out that "Picard's story" is effectively ended this season. But without giving away too many spoilers, its plot and new characters feel like they are making room for something more. And, of course, Sir Patrick Stewart hasn't been shy about hoping for a final TNG movie.
You can watch it for free if you're still on the fence about diving into Star Trek: Picard and don't have a Premiere+ account. Paramount is offering a 1-month free trial with code 'Picard'. The offer ends on April 30, 2023. This should mean that if you sign up on April 23, when episode 6 is released, you can see the whole season for free. And you still have plenty of time to binge the other Star Trek shows.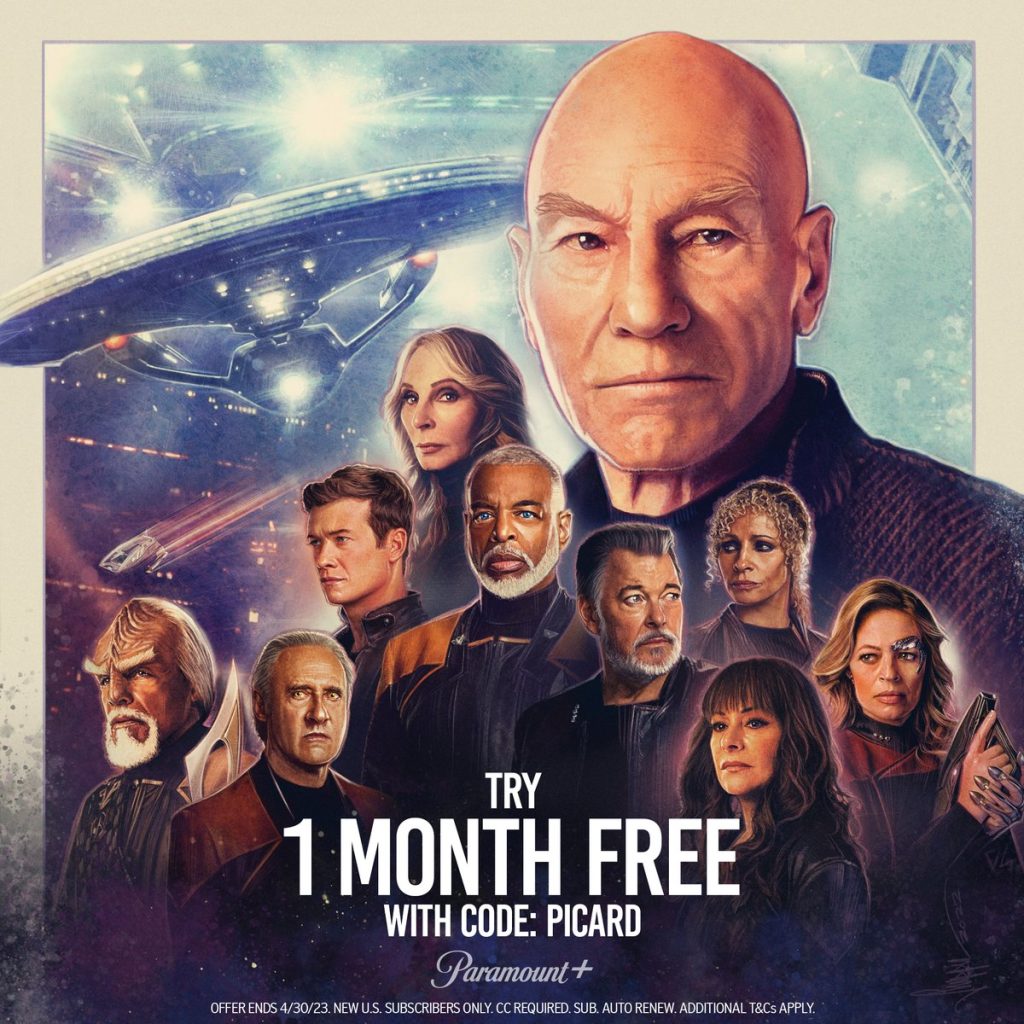 Strange New Worlds
Losing Discovery and Picard leaves only one current live-action show in production – Strange New Worlds. It now takes on the mantel of Flagship of the Franchise, effectively bringing us into 'phase 2' of the STU (Star Trek Universe). Season 2 is due to premiere this year with ten new episodes. However, you'd be forgiven if you missed that, as no trailer has yet been released. And with only seven weeks to the end of Picard, no premiere date either.
A short clip was shown 5 months ago during last year's Star Trek Day (September 8), and that's about it. Cast has promised things get crazier for season 2. A crossover with Lower Decks was revealed at SDCC last year. Plus, Anson Mount noted that's not even the strangest episode. And while it's not officially been renewed, Season 3 is expected to begin filming soon. Both the DGC and WGA websites confirm a third outing for Pike and crew, with pre-production reportedly already underway. Shooting is currently set to begin in May. We expect an official renewal to be announced soon, potentially on First Contact Day, April 5.
Michelle Yeoh's Section 31
Officially the first Discovery spin-off announced, Section 31 has been in production hell ever since. The pandemic had a massive effect on Star Trek production schedules. And star Michelle Yeoh is the hardest-working actress in Hollywood, currently conquering all before her. She's the hot pick to be an Oscar winner this year, already taking home a slew of awards for the movie Everything, Everywhere All At Once. Her future slate is jam-packed and no doubt set to get busier. It seems very unlikely she will be available to return any time soon.
While Paramount keeps re-affirming its commitment to producing a Section 31 show, it seems increasingly unlikely. Like the ongoing frustration with Star Trek 4, keeping Section 31 on the books feels more about having active projects to bolster the ranks than any real possibility of it happening. However, franchise boss Alex Kurtzman has previously said that S31 was unlikely to be produced until Discovery ended. That leaves a sliver of a possibility, but we can't imagine the show without Michelle Yeoh's 'Phillipa Georgiou'.
An alternative possibility is a much shorter production project like a direct-to-streaming movie. This is not something out of the norm for Paramount+ (i.e. such as the aforementioned Teen Wolf movie). Rumours were also flying around last year about such a possibility. Even when section Section 31 was announced, many asked have we reached peak Trek? And we only got more shows!
The next Star Trek live-action show?
With Section 31 firmly on the bench, what's next for the Star Trek franchise? Alex Kurtzman has teased that at least two new shows are in development. One of those was revealed to be a Star Trek Academy show. Currently, there are no details, but many fans are speculating on a 32nd Century set show given Discovery's recent plot lines. This would open the door to returning beloved characters from the now-ending series. It could also utilize Discovery's assets, perhaps making it a more budget-friendly production.
The idea of a Starfleet Academy set storyline is nothing new for the franchise. Many books and comics have focused on the theme over the years. So there's a wealth of resource material to draw from. Given the subject matter, we expect it to be aimed at a younger-leaning audience (and no doubt big kid friendly too). A great way to pick up younger Trekkies aging-up from Star Trek: Prodigy to continue their Star Trek journeys.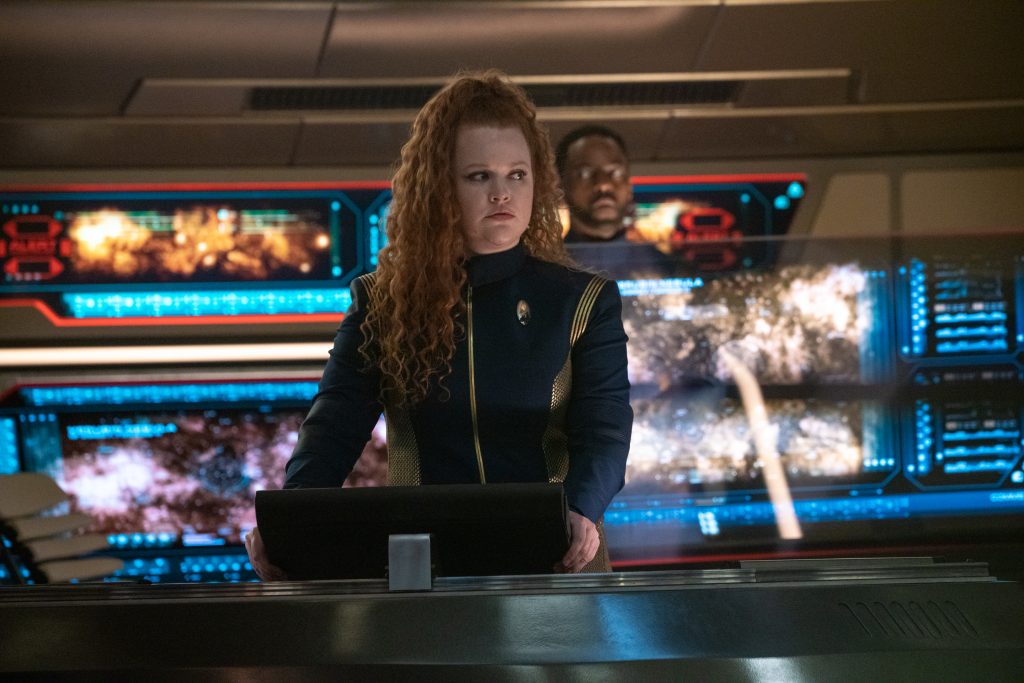 Star Trek Khan – Ceti Alpha V
This project was originally developed by Star Trek II: The Wrath of Khan Writer/Director Nicholas Meyer as a TV show. It got shelved in favor of Discovery. But now it seems it's back from production hell with an announcement last year that Ceti Alpha V was being developed into a podcast. Again, little to nothing is known about it beyond its central premise. It plans to fill the gap between Khan & crew being left on Ceti Alpha V and his vengeful return in The Wrath of Khan.
It's disappointing that this story hasn't made its way into a full, on-screen show. But podcast audio dramas are becoming increasingly popular, so it's a great medium for Trek to explore.
Is the best yet to come?
Still, the question remains, have we reached peak Trek? Will we see the Trek series end and not be replaced with new ones? Not to mention all that comes with it, like books, comics, and merchandise? Right now, the answer is unclear, but there are hopeful signs. IDW Publishing is certainly not slowing down, with another banner year for Star Trek comics on the way and multiple new series set to launch.
When it comes to on-screen, live-action Trek, we still have a lot to look forward to. At least 50 more new episodes are on their way, and another 10 are set to film. Star Trek: Lower Decks season 4 is currently in the final stages of production. Star Trek: Prodigy has 20 more episodes in the pipeline, likely to be split into 2 'seasons' of 10.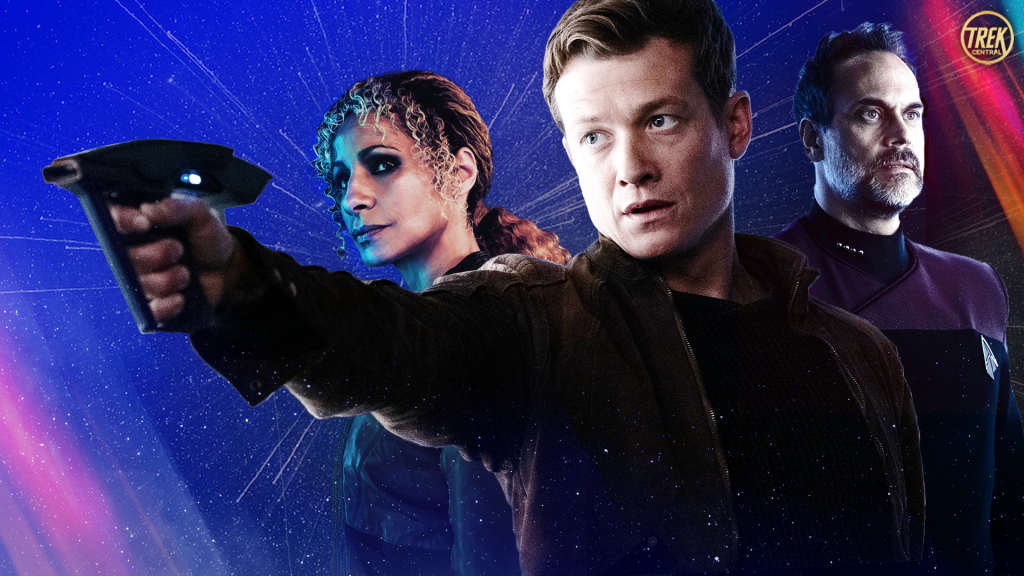 And so many more ideas are being teased, rumored, and ruminated on. Legacy characters are putting their names down from Star Trek: Janeway to Star Trek: Worf to get the Picard treatment. Seven and Raffi's popularity only grows with each new episode, and fans are beginning to get loudly vocal about giving the pair getting their show. Even the acerbic but delightful Captain Shaw (Todd Stashwick) & his crew of the Titan-A are finding their niche in the fandom.
So whether we have reached peak Trek or not, there is still a vast Star Trek Universe out there with many more stories yet to be told. So have we reached peak Trek? We'll have to wait and see.
---
More From Trek Central
📰 – INTERVIEW: Star Trek: Picard Showrunner Talks Season 3!
🔥 – NEW Star Trek: Picard Clip Starts The Season 3 Plot
🔍️ – Star Trek: Picard – 'Disengage' Easter Egg Analysis & Theories
---
Join the Star Trek conversation via our social media platforms: