Star Trek: Discovery Season 4 has finished its thirteen-episode run. The fourth installment of Paramount+'s flagship show was leading the charge for a while. However, it would appear that the second season of Star Trek: Picard has stolen the limelight. No one can deny that Sir Patrick Stewart is a big name, so of course, he'll get the attention. The concern comes when we look at Paramount's scheduling and the need to air shows on the same day. But Star Trek: Picard Overshadowed Discovery?
In the world of streaming, you can watch anything, anywhere at any time. The day and time a show airs isn't super important we could argue. So why not air Discovery on a different day to Picard? The same issue is going to happen with the much anticipated Star Trek: Strange New Worlds. The premiere of the series will air on the same day and time as the finale for Picard Season 2.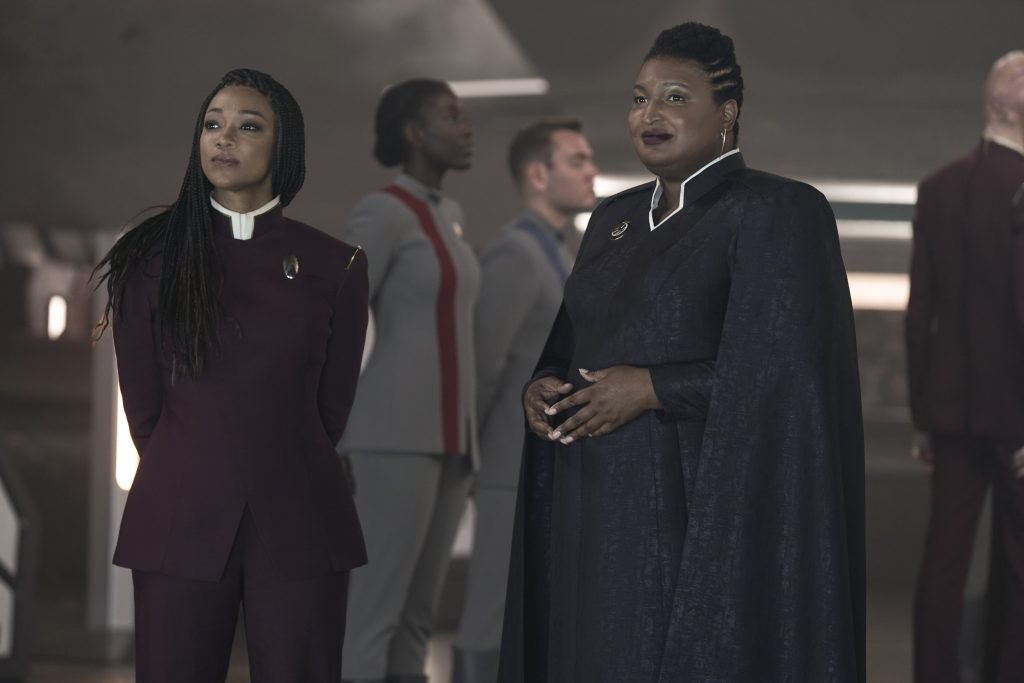 Overshadowing The Frontier
The real issue here is not just the scheduling, but the effect it has on each show. Recently, during Picard and Discovery's cross overrun, we began to notice Trekkies missing out on Discovery's Season 4 finale episodes. Yes, the dedicated fans are going to remember that there are new episodes each week for both, but the average viewer will not.
Sure, It's easy to check, but even the marketing and promotion for Discovery Season 4 seemed to vanish. Usually, The Ready Room Aftershow would feature elements for the current airing show. Of course, Star Trek: Picard Season 2 had taken the spotlight, before it even began to air might I add.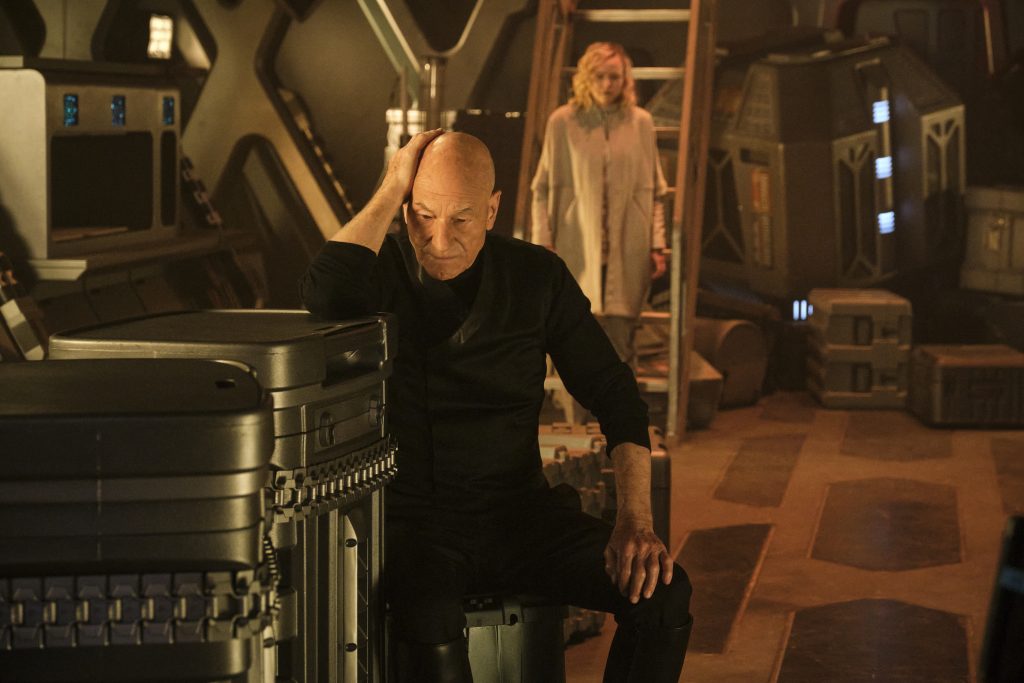 The cast and crew work super hard on the production of these shows for fans. Why are they being overshadowed due to scheduling? Yes, the COVID-19 pandemic has caused the scheduling of Star Trek content to be a little messy. Certain series, like Star Trek: Prodigy had to be split into multiple releases due to production times. This also happened for Discovery season 4.
This mainly boils down to why is it so hard to schedule content apart? Seriously, I can't fathom why you'd overlap the Star Trek series at the exact same time. If there was adequate social media promotion for both shows, that would make sense. Since the launch of Picard Season 2, it became clear that it was taking the focus from Paramount. Meanwhile, Star Trek: Discovery's last few episodes of Season 4 were left to drip out.
Fans have been quick to point this out online.
It's fair to assume that Star Trek: Picard Overshadowed Discovery with these episodes.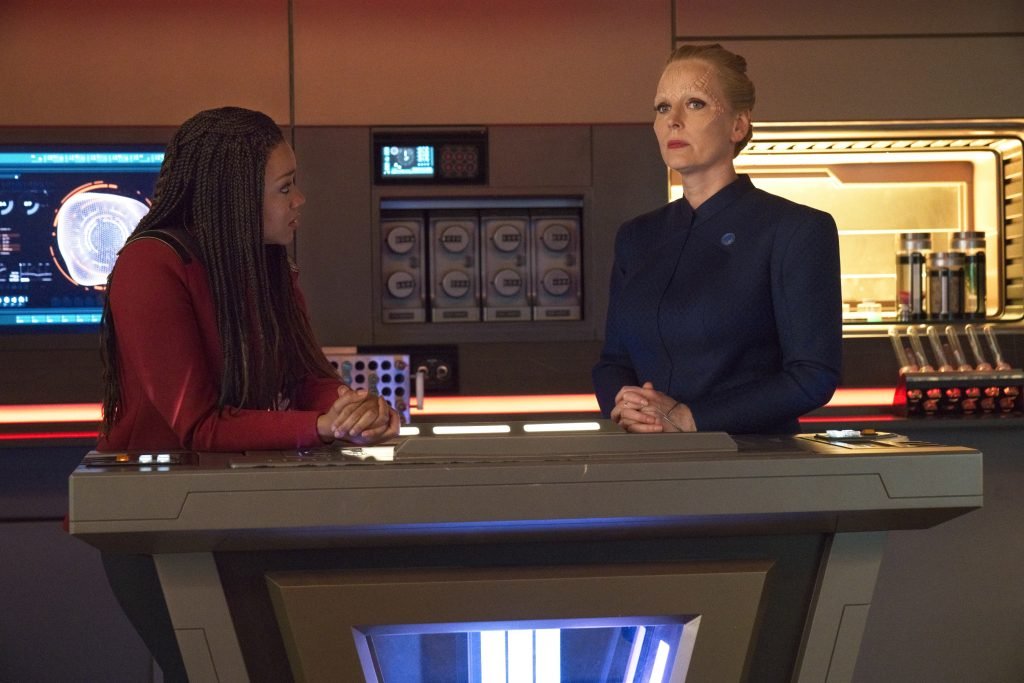 Strange New Worlds VS Picard Season 2
If you think Star Trek: Picard overshadowing Star Trek: Discovery is the end of it, think again. As I mentioned earlier, the exact same dual airing of two shows is going to happen in May of 2022. Star Trek: Picard Season 2's finale airs on May 5th. This is the same day the premier for Star Trek: Strange New Worlds takes place via Paramount+.
The Captain Pike-led series is already seeing a somewhat lack of promotion from Paramount. Trailers are being oddly released, such as right next to the Disney Obi-Wan Kenobi Star Wars trailer. While other promotional trailers have just never aired, even though they were accidentally leaked by Paramount.
What is the risk here? Well, the main risk is for both shows. Either Picard will overshadow Strange New Worlds, or it will go the other way around. Pike's show is seen by many fans as the "next stage" of Star Trek content. Similar to how Star Trek: Discovery launched carrying the torch of Trek into a new era, Strange New Worlds is expected to do the same. Though with marketing already sparse for the show, let's hope that can actually happen.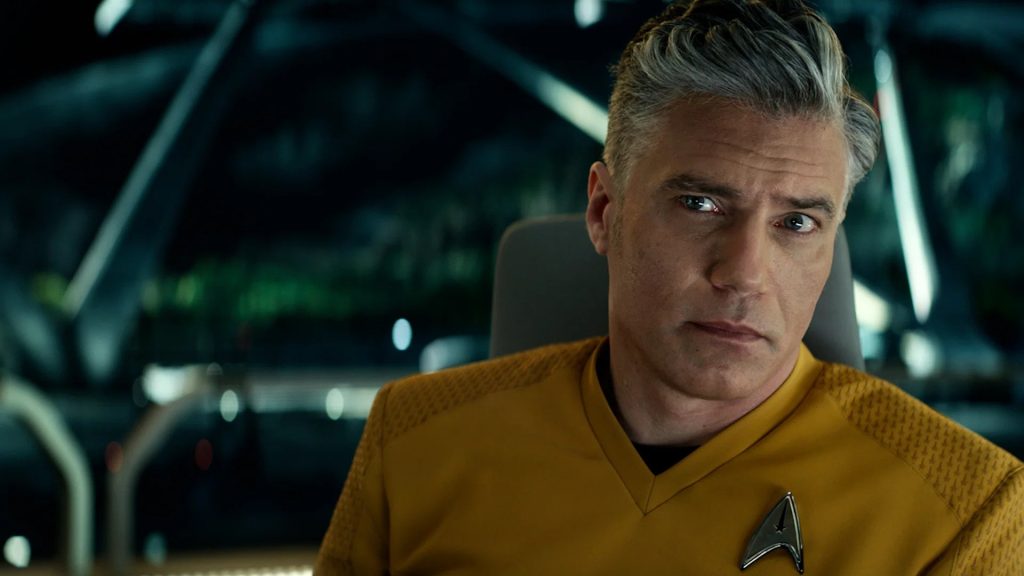 Star Trek: Strange New Worlds airs on May 5th, 2022. The finale of Star Trek: Picard Season 2 will also air on the same day, via Paramount+.
Conclusion
Can Paramount resolve this? The simple answer is yes they can. However, as we know in the new giant media world, this is not as simple as it sounds. Scheduling large form content like this is not as easy as me deciding to go out for lunch next week rather than this week. Marketing campaigns, press releases, premiere dates, and events all revolve around the core release dates for these shows.
My hope is that for the Star Trek Universe's future, Paramount schedule content better. Sure, there is absolutely nothing super wrong with having two shows out at the same time. It has been done in Star Trek's past as well! The main issue comes down to having both shows at the EXACT same time. Can we not release one on Tuesday and one on Thursday? Would that not make a bit more sense?
After all, we do know that we've got "years and years" of Star Trek content in the pipeline.
---
More from Trek Central:
? – SNEAK PEAK – Star Trek: Picard Season 2, Episode 4 'Watcher'
? – REVIEW: Star Trek The Mirror War – La Forge #1
? – Everything We Know About Star Trek: Discovery Season 5
---
Join the Star Trek conversation via our social media platforms: