This first foray of a new trek into audio dramas is a success, showing how this medium can not only succeed in their own right for Star Trek but can further enhance the series' they tie into. Star Trek: Picard: No Man's Land released today on Audible and other audio book websites/apps.
Written by notable Trek authors, Kirsten Beyer and Mike Johnson, the audio drama has a full cast. Star Trek: Picard stars, Jerri Ryan and Michelle Hurd are the main voices, reprising their roles from the series.

No Man's Land is an excellent look into the relationship between Seven and Raffi Musiker, both voiced by their respective actors of Jeri Ryan and Michelle Hurd. The drama goes deeper and is more explicit into what these two characters mean to each other, compared to the blink-and-you-miss-it hand-holding scene we got at the end of Picard's premiere season.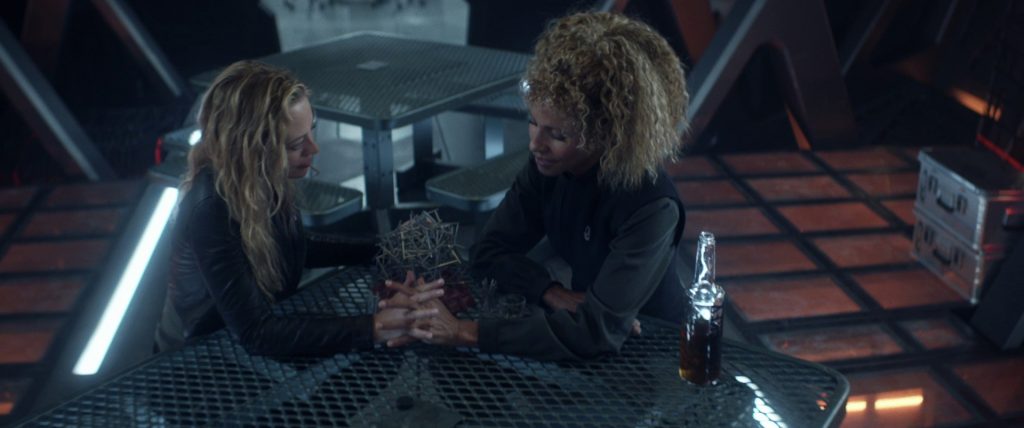 Expanding the World
Discover what happens to Raffi and Seven of Nine following the stunning conclusion to season one of Star Trek: Picard with this audio exclusive, fully dramatized Star Trek adventure featuring the beloved stars of the hit TV series Michelle Hurd and Jeri Ryan.
The audio drama makes you feel like part of the action, with sound effects taken straight from the shows. It also delves deep into some of the world Star Trek: Picard merely establishes.

Not only does it further enhance the Romulan Relocation effort, but the Fenris Rangers as well! This ragtag group of people is on full display in this drama and gives us a great look into the lengths they would go to.
The Story going forward
This story seems to get us from where we were at the end of Star Trek: Picard Season One, to where we expect to pick up with these characters very soon as we receive the second season of this show. If you are excited for the Second Season of Picard, which this may have hints of, this is the must listen for any fan!
Star Trek: Picard: "No Man's Land" is written by Kirsten Beyer and Mike Johnson. The voice cast includes Jeri Ryan, Michelle Hurd, Fred Tatasciore, John Kassir, John Cutmore-Scott, and more!

Giveaway!
Trek Central – Star Trek: Picard No Man's Land Giveaway!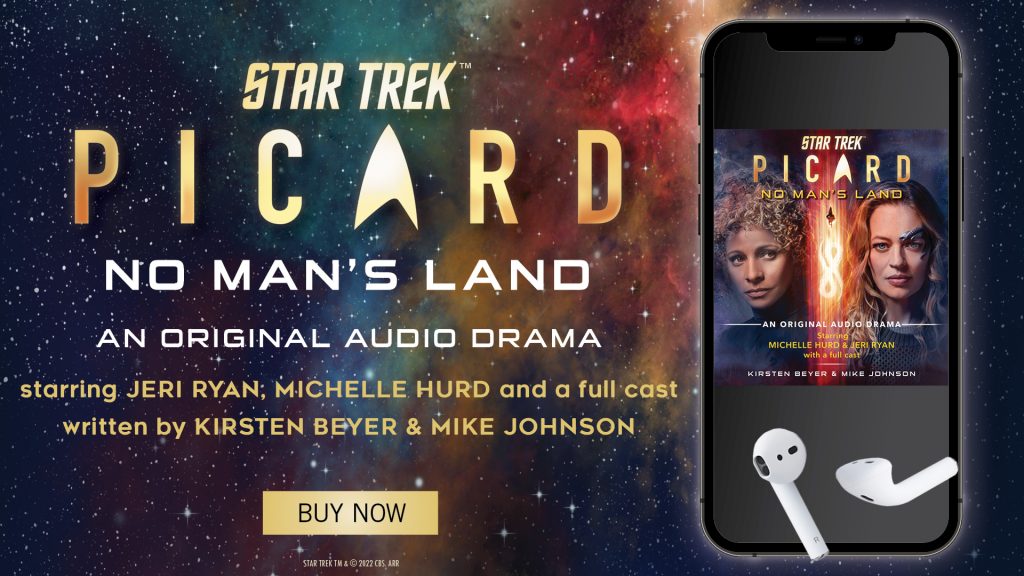 ---
More from Trek Central:
? – NEW Star Trek Comics For April 2022!
? – Janeway's New Command Starship! – Star Trek: Prodigy
Join the Star Trek conversation via our social media platforms: