Exciting news today as 5 new actors join the Strange New Worlds cast as series regulars, announced during a teaser video celebrating the start of production.
A new teaser video announcing that production is underway on the highly anticipated Star Trek: Strange New Worlds was released today along with some details on the new cast members joining the crew.
We already knew that Anson Mount, Ethan Peck and Rebecca Romijn were returning as Captain Pike, Spock and Number One following their portrayals in Star Trek: Discovery's second season. Joining the USS Enterprise in Strange New Worlds debut season will be:
Babs Olusanmokun ("Black Mirror," "Dune"),
Christina Chong ("Tom and Jerry," "Black Mirror")
Celia Rose Gooding ("Jagged Little Pill")
Jess Bush ("Skinford," "Les Norton")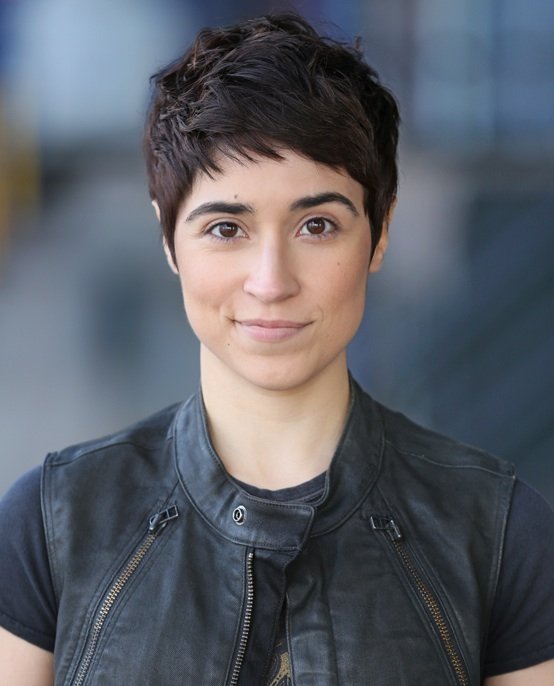 Melissa Navia ("Dietland," "Billions")
It's surprising to see that Samora Smallwood who played Lt. Amin is missing from this cast announcement video, it doesn't mean that she won't be returning to the bridge however, it could just mean that she is not down to play a series regular. We still hold out hope for her appearing in the series, hopefully as a regular.
As you might be able to guess, there are no details yet on who the new cast members will be playing in Strange New Worlds, but with production well underway it won't be too long before we start to get a few more pieces of information. Naturally, we will keep you updated as soon as we get news. Below is the announcement video.
During today's announcement it was confirmed that the premiere of Strange New Words was written by Akiva Goldsman, Executive Producer on both Star Trek Picard and Strange New Worlds who had this to say:
"In a career, there is never enough work that is pure joy. I feel that my friend Alex Kurtzman along with David Stapf at CBS Studios and Julie McNamara at Paramount+ have given me just that by letting me haunt the stock rooms of my favorite candy store and I am grateful, with a hell of a cast and undying love for the original series, we boldly go."
Co-Executive Producer Henry Alonso Myers adds:
"I'm incredibly grateful to be working alongside Akiva and our brilliant, multi-faceted cast to help bring the adventures of the Starship Enterprise to new life. For someone who's been dreaming of spaceships and alien worlds since I was little, this show is a dream come true."
We also have an official synopsis for the show:
Star Trek: Strange New worlds is based on the years Captain Christopher Pike manned the helm of the U.S.S. Enterprise. The series will feature fan favorites from season two of Star Trek: Discovery, Anson Mount as Captain Christopher Pike, Rebecca Romijn as Number One and Ethan Peck as Science Officer Spock. The series will follow Captain Pike, Science Officer Spock and Number One in the years before Captain Kirk boarded the U.S.S. Enterprise, as they explore new worlds around the galaxy.
In the meantime, while we wait for more news, check out our latest YouTube video on Strange New Worlds, which includes some unofficial casting information that might give us a few clues as to who these actors are portraying:
Also, from Trek Central:
---
Don't forget, you can also get involved via our social media platforms:
▶ Facebook – https://www.facebook.com/TrekCentral
▶ Instagram – https://instagram.com/TrekCentral
▶ Twitter – https://twitter.com/TheTrekCentral
▶ YouTube – https://youtube.com/TheTrekCentral
▶ Discord – https://discord.gg/f62Gbcu