In our final look at Akiva Goldsmans recent interview with The Hollywood Reporter, the showrunner shares some interesting bits regarding the creative process behind Star Trek: Picard, the future of Star Trek, and his reaction to the fan-reception of both Picard and Discovery.
We start with a bombshell. An innocuous question about the Section 31 spinoff's present status (of which there is still no real news) turned into a surprising revelation that the initial plan for Picard was to be a one-off scene in a Short Trek, without any involvement from Patrick Stewart. Only at the later date, the creative team decided to bring Stewart in and make a full TV series with Picard in the main role.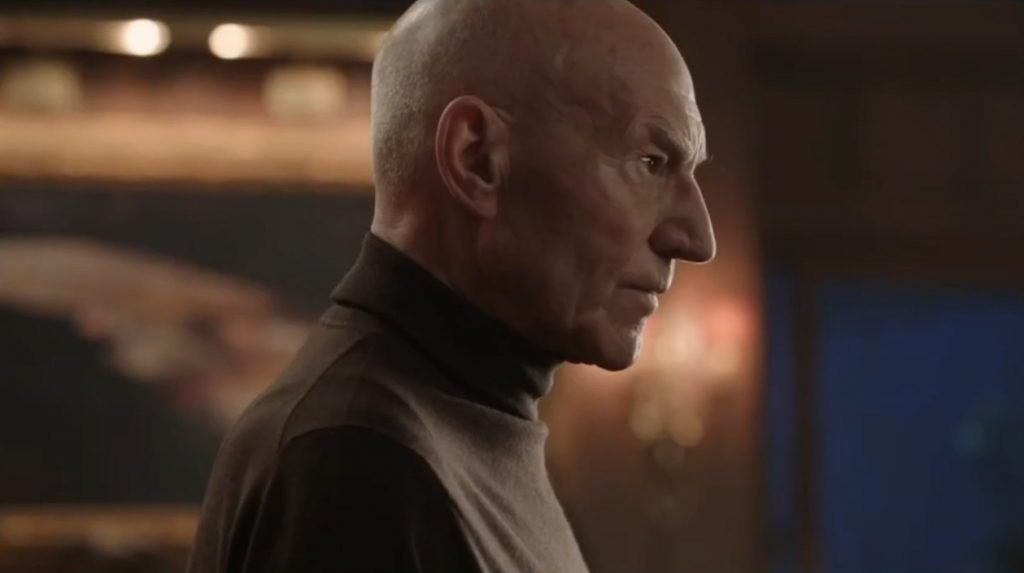 You know, Picard wasn't supposed to be a series. It was just a one-off scene in a Short Trek. He wasn't even going to be played by Patrick Stewart. They were going to have a young Picard at the end of a short we were making up. Then Alex was like, "What if it was Patrick Stewart? … What if it wasn't one scene?" Alex has a plan, and it's pretty cool.
Since the Discovery premiere, the fans are curious about the long-term plans that Alex Kurtzman and CBS have for the Star Trek franchise. At the moment there are two live-action shows, an animated series, while several projects are in the production or the planning phase. Some fans are beginning to wonder if the franchise has been exhausted. According to Goldsman, the answer is negative. His parallels with the MCU will certainly cause a reaction among the fandom.
I can't speak for CBS. Look, we all do the same thing, which is to look at the example that really works – like you cannot have enough Marvel shows. I'm waiting for Falcon and Winter Solider tomorrow, and I watched the Loki trailer 19,000 times. So with that as the example, you can never have enough Star Trek shows, but we've all seen the other side where it doesn't work. Star Trek has that heart-space for some people, especially now, after the world was revealed for being worse than we thought it was, I'm a big believer in hard-won happy endings. It doesn't mean it's not hard getting there, but I'm just going to choose to believe that there can be good outcomes.
Like in the case of Section 31 spinoff, Goldsman was unable to give us more info on the current status of Picard's production. We will need to wait a little longer to see how COVID-19 affected the initial plans of filming Picard's season 2 and 3 back-to-back. All that we know is that the filming is underway. Goldsman, however, gave an interesting response to the fan reception of Picard and the Discovery storylines and their different levels of complexity.
Certainly there are different levels of complication over the seasons of Discovery – and I'm just a friend of the court at this point on Discovery. After season one, I started trying to excavate this Picard idea. But no, I think where our storytelling is complicated, if it is frustratingly so, it's just our own fault for not doing it well enough. The great thing about plot complication and character excellence is they shouldn't be mutually exclusive. Even a really complicated plot should ultimately become invisible, that's sort of the job of it. Chinatown being the example that we all endlessly lean on in our imaginations – [the plot of Chinatown is] really complex and complicated, yet at the end of the day you just remember it's about water. There's this elegant disappearing act so the characters can shine … Early on we made the choice to be agnostic when it came to the audience's knowledge of Trek. We want to welcome somebody who knows Trek and make it even better because of the things we have, but we don't want to alienate those who don't. If you know Next Gen, Picard is more fun, but you don't have to watched Next Gen to watch Picard – but by the time we get to episode six you better have watched episodes one through five or your eyes are going to cross. That's not true with Strange New Worlds where you can drop in, watch one, drop out, then watch another one later.
Season 2 of Picard is currently in production, but there is no official confirmation on when Jean Luc Picard and the rest of the La Sirena crew will return. It is reasonable to expect that Picard will premiere sometime next year. Until then, you can catch up on all of your favourite episodes and films from across the Star Trek franchise, available for streaming on Paramount+, Netflix, and Amazon Prime.
Also, from Trek Central:
---
Don't forget, you can also get involved via our social media platforms:
▶ Facebook – https://www.facebook.com/TrekCentral
▶ Instagram – https://instagram.com/TrekCentral
▶ Twitter – https://twitter.com/TheTrekCentral
▶ YouTube – https://youtube.com/TheTrekCentral
▶ Discord – https://discord.gg/f62Gbcu