Star Trek: Discovery's Grudge Cat – her Royal Highness Queen Grudge to you and me – made her grand entrance last season. Now the luxuriously coated feline not only has a starring role but a legion of fans, and has graciously decided to share some of her cosmic kitty wisdom with us mere mortals.
---
ABOUT THE BOOK
From HeroCollector:
"STAR TREK: DISCOVERY. The taciturn tabby, who quite rightly thinks of herself as a queen, shares her musings on life, humans, Michael Burnham, dogs and more — much more — in Hero Collector's newest addition to its cat-alogue of STAR TREK titles, The Book of Grudge."
"Sharper than the sharpest claw and more stunning than a phaser blast, The Book of Grudge delivers not only Grudge's snarky purr-sonal take on everything from space travel to the proper care and training of various alien species, but also includes STAR TREK-inspired quotes, and haiku meditations on her most favorite things, including napping and people (as long as they're far enough away).
Though she's caved to the demands of her many fans across the galaxy and deigned to write a book, Grudge couldn't do it alone. Shockingly, she turned to dog-lover Robb Pearlman, a New York Times bestselling author known for his humor ("I guess," Grudge says. "I mean, that's what Book and my agent told me.") and his familiarity with STAR TREK (his work includes Fun with Kirk and Spock and Redshirt's Little Book of Doom). Additionally, the book spans 96 pages and includes – paws for effect – entertaining illustrations and dazzling photos of (a very, very impatient Grudge) taken on the Discovery set."
---
Page Previews – a peek inside!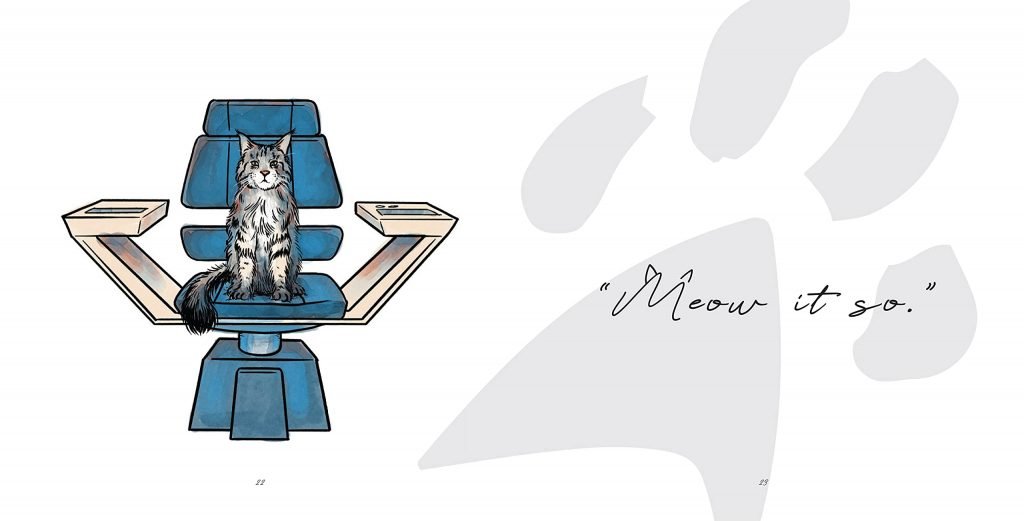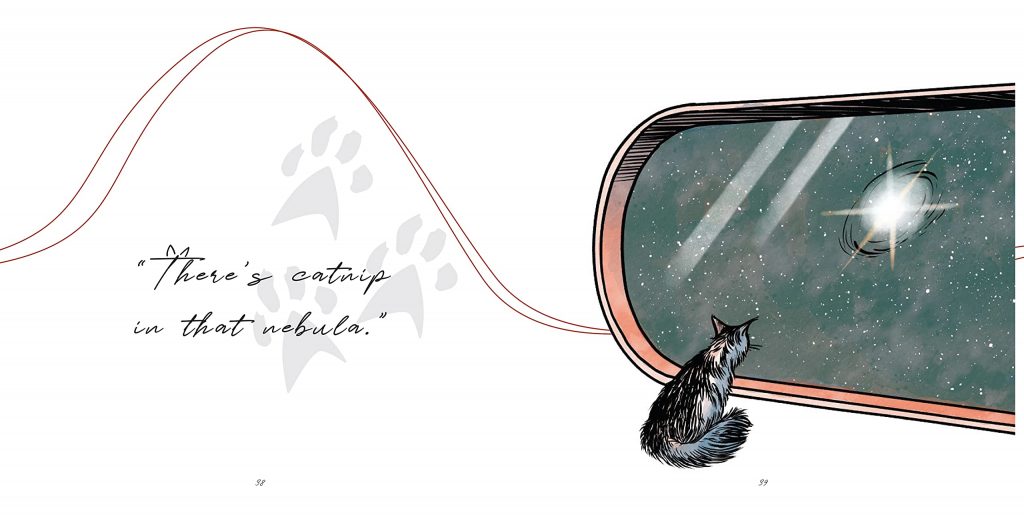 ---
HOW TO ENTER THE GIVEAWAY
Once again, HeroCollector have kindly gifted us with a copy of the book to give away! But you better be quick because you have just one week to enter! The competition is open NOW and closes on 14 January, 2022 at 11:59PM GMT. We'll make the draw as soon as the giveaway closes, and inform the lucky winner.
Our T&Cs:
Fans can enter from any part of the world, everyone is welcome!
We use the Gleam app which will choose the winner automatically.
Once a winner is chosen they will be informed via the contact info provided (so please ensure this is correct and regularly checked).
So what are you waiting for? Get entering below:
Trek Central's Star Trek Discovery: The Book of Grudge – Giveaway!
---
More from Trek Central:
Join the Star Trek conversation via our social media platforms:
▶ Facebook – https://www.facebook.com/TrekCentral
▶ Instagram – https://instagram.com/TrekCentral
▶ Twitter – https://twitter.com/TheTrekCentral
▶ YouTube – https://youtube.com/TheTrekCentral
▶ Discord – https://discord.gg/f62Gbcu