Official release dates for Star Trek: Strange New Worlds along with many other Trek-related shows have been revealed today! We're super excited to talk about the latest news with you all! Yes, Picard, Discovery, Lower Decks, and Prodigy as well! Honestly, if you made plans for the next six months, double-check them if you're a big Star Trek fan like us.
The Captain Pike series, officially known as Star Trek: Strange New Worlds which I personally regard as one of the most anticipated upcoming Star Trek projects, will officially air on Thursday, May 5th, 2022. Along with this announcement, we have the "official" confirmation that Captain Pike, Mr. Spock, and Number One will return for a SECOND SEASON. 
You can expect new episodes of the show each Thursday following the premiere. Regarding watching Strange New Worlds, we know that it will of course be available on Paramount+ If you're in the United States + some selected regions, much like Prodigy. Regarding International viewership, Paramount+ is rolling out and we can hope that it has been completed by the time we get around to this new show. Only time will tell.
StarTrek.Com mentions that Strange New Worlds will of course also air on Bell Media's CTV Sci-Fi Channel and Stream on Crave in Canada. Now additional international availability is to be announced at a later date. Hopefully, a later date means before the series actually premiers, but this does remain to be seen right now.
Star Trek: Discovery
Star Trek: Discovery may be on hiatus currently, with the return of Star Trek: Prodigy taking its place. We do know that the second half of Discovery Season 4 returns on February 10th. A mid-season trailer has revealed that we'll still be following Captain Michael Burnham and the crew of the USS Discovery, chasing down Book and Ruon Tarka. Season 4 also sees Commander Nahn return, along with a cameo from Tilly.

It may have been leaked by the notable leaker, Mr. Jonathan Frakes, but it is now official that Star Trek: Discovery has been renewed for a fifth season! Originally many of us were skeptical of whether the series would be renewed, due to the lack of behind-the-scenes movement and conversation. Jonathan Frakes' comment signaled good news and today has confirmed it. 
Part of me wonders if Frake's comment pushed the boat out, but I doubt that. Even so, this is still a surprise announcement. We've also got further confirmation that Discovery Season 5 will be 10 Episodes long, further aligning the series with other Trek productions right now. 
Star Trek: Picard
Star Trek: Picard was originally slated for a February release date, but with the hiatuses of Prodigy and Discovery, we expected it to be pushed back, and lo and behold it has! Picard Season 2 comes to our screens on Thursday, March 3. Whether this will overlap with the ending episodes of Discovery Season 4 remains to be seen, but we'll have to wait for now.
As we know, Picard also confirmed that the third season is well underway into production. Showrunner Terry Matalas has been sharing many a behind-the-scenes look via Twitter at what is going on with the show.
We did hear some bad news a few weeks ago now, with that the Star Trek: Picard production was temporarily paused due to a COVID outbreak onset. Thankfully Sir Patrick Stewart was not among anyone who had caught the virus, but the show should now be back in action.
With Strange New Worlds being exactly 10 weeks after the start of Picard, there may be an overlap, but we could get a double feature opening episode for season 2 of Picard, similar to Discovery's first season. I guess we will find out!
Star Trek: Lower Decks
The comedy genius show which is Star Trek: Lower Decks will return in the Summer of 2022, with another 10 episode-long runs which will make up the third season of the show. Fans can also rejoice that Lower Decks has been renewed for a fourth season, meaning we'll get even more wonderful animated adventures in the Star Trek Universe for now, along with Prodigy which we'll speak about in a moment.
Season 2 of Lower Decks left us on the cliffhanger of Captain Freeman being led away in handcuffs after she was apparently framed for a crime she did not commit. I'm personally super excited to see more about the story going forward.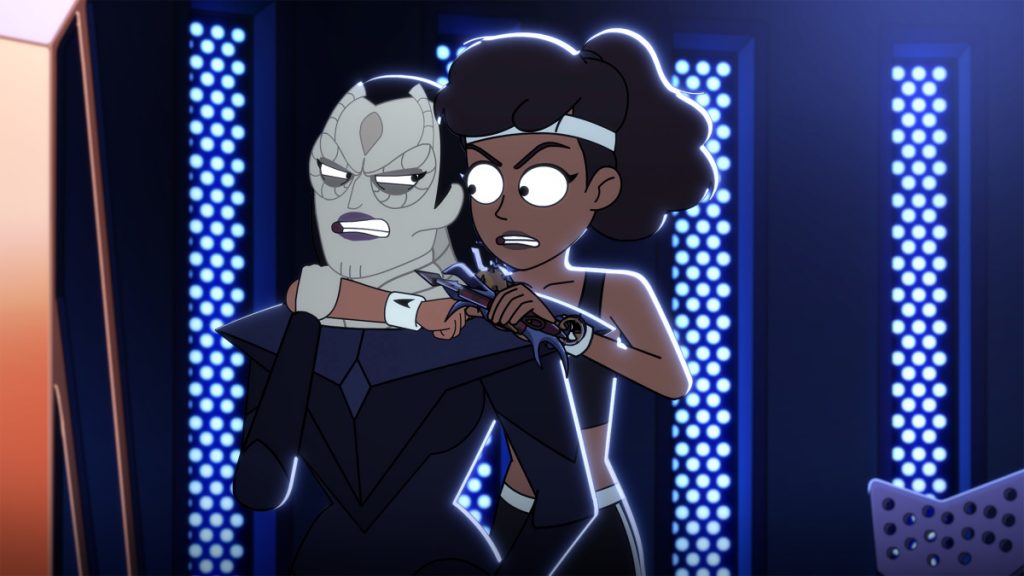 Star Trek: Prodigy
Star Trek: Prodigy is currently airing once again right now. It returns Thursday, January 6th, with the remaining four episodes of the first HALF of Season One. Episode 10, the final of the first half, will air on February 3rd, just in time before we jump back to Star Trek: Discovery.
It's confirmed that the 10 episodes remaining from Prodigy will also air in 2022, no concrete date on this just yet.
Alex Kurtzman, the current masterman, architect, and executive producer of the Star Trek Franchise had the following to say:
He continued this by also saying,
---
Simply wow! Once again ViacomCBS and the Paramount team have surprised us today with this announcement. I and the Trek Central Team have been debating for some time now on the scheduling of the current Star Trek shows, Including WHEN we were actually going to get more confirmation on the release of Star Trek: Strange New Worlds. Finally, we have it!
Though even with this news, while I am super super excited, as a Star Trek Content Producer, oh wow are we in for a busy few months ahead, hell it is nearly 6 months plus of original Star Trek content coming up. I'm super excited, but damn, hopefully, I can fit a quick trip to the holiday destination of Risa in somewhere…
On a serious note, right now is a big time for the Star Trek Franchise. The current selection of shows is developing and it appears that Kurtzman's comment is alluding to the fact that even more shows are in the pipeline further in the future. The "next phase of programming" perhaps is referencing such rumored projects as the Starfleet Academy series, but we've also got to give thought to the movie projects that are in various stages of development right now.
Sadly no news today was given on the expansion of Paramount+ into further international markets, but we are aware of an upcoming industry investor event for ViacomCBS.
My main concern right now is the lack of International distribution for current Star Trek projects. Picard will likely remain an Amazon Prime Video exclusive for Season 3 as well, given it is airing there for Season 2, but what about the other projects. Will currently finding a way to actually watch both Star Trek: Prodigy and the upcoming Star Trek: Strange New Worlds is rather difficult. 
Hopefully, the marketing for current projects also picks up, by now I would like to have seen a teaser trailer for Strange New Worlds. While yes, we did get that BTS trailer as I would consider it back in 2021, perhaps an actual story teaser would go down rather well. I just like getting hyped up for things i am passionate about, but we'll wait and see for now.
---