Mark your calendars, synchronize your watches, and ready your replicators. Star Trek: Strange New Worlds Season Two is beaming to streaming platforms Thursday, June 15! Here at Trek Central, we couldn't be happier! However, following a stellar inaugural season (pardon the pun), we can't wait to see what season two has in store! And from all the buzz, we have every right to be excited!

Since the shocking conclusion of season one, fans have been waiting with bated breath to find out what happens next. But Paramount hasn't let Strange New Worlds fans down between seasons one and two. Even before season one finished, Paramount started releasing season two tidbits. So, to tide us over until season two premieres, let's break down what we're most excited about in Strange New Worlds season two!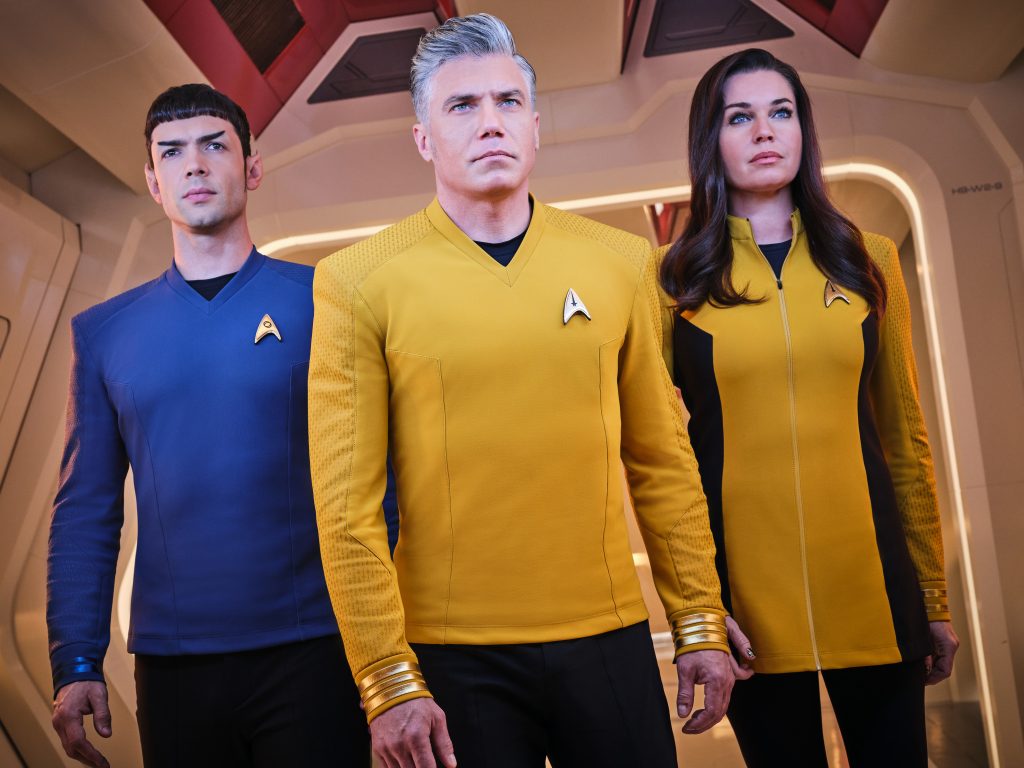 A Familiar Face
From Taxi to Unbreakable Kimmy Schmidt, chances are you're familiar with the character chameleon Carol Kane. Kane is set to be the Enterprise's new chief engineer following the devastating departure of Hemmer (Bruce Horak). In the latest official trailer for Strange New Worlds Season Two, we saw Kane in her new role. Uhura is talking to her about a crazy theory, and Pelia says, "I love crazy theories" in an accent I cannot place.
This somewhat crazier chief engineer to Hemmer's calm chief engineer is a good way to distinguish the two characters. Still, Pelia has some very big shoes to fill in, as Hemmer was very much a fan favourite character. However, Pelia has some broach above her delta badge, which I cannot make out what it could be.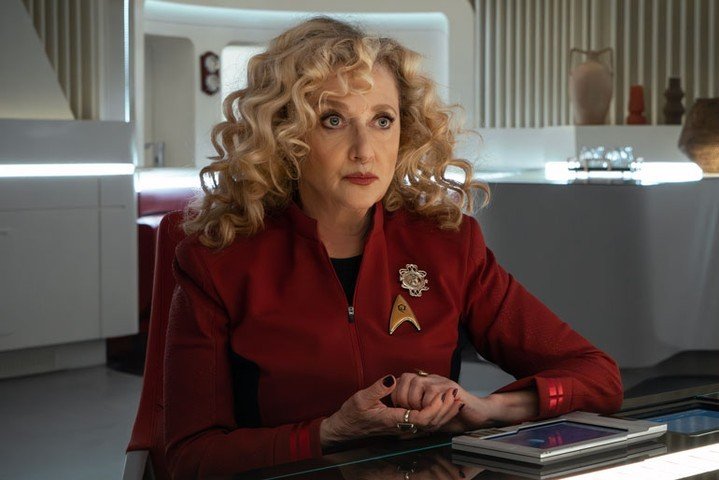 James T. Kirk Arrives In Strange New Worlds
You can't set a Star Trek series in the mid-twenty-third century without featuring Trek's most famous captain. Introduced briefly in season one, Paul Wesley is the latest actor to take on the charismatic Captain James T. Kirk. We don't know yet in what capacity Wesley will appear in Strange New Worlds Season Two. Considering that Kirk replaces Captain Pike (Anson Mount) canonically, there are bound to be some juicy scenes coming up.
One of the latest Star Trek: Strange New Worlds Teaser Trailers has shown off an important moment. While it's likely not the first meeting in Star Trek Universe between Nyota Uhura (Celia Rose Gooding) and James T. Kirk (Paul Wesley), it's still a good moment to celebrate. The pair can be seen sharing a drink in the Enterprise's bar. A new set for the upcoming season. Season 2 of Strange New Worlds arrives on June 15th via Paramount+.
Ortegas Takes The Helm
The one negative thing I can say about ST: SNW season one? It made me care about too many people! There is no way for every brilliant ST: SNW character to get enough screen time without making each episode three hours long (I wouldn't complain). But the good news is that it's been confirmed that there's one fan-favourite we get to see more of. Trek's snazziest pilot, Erica Ortegas (Melissa Navia), is getting her own centric episode! It's sure to be a blast!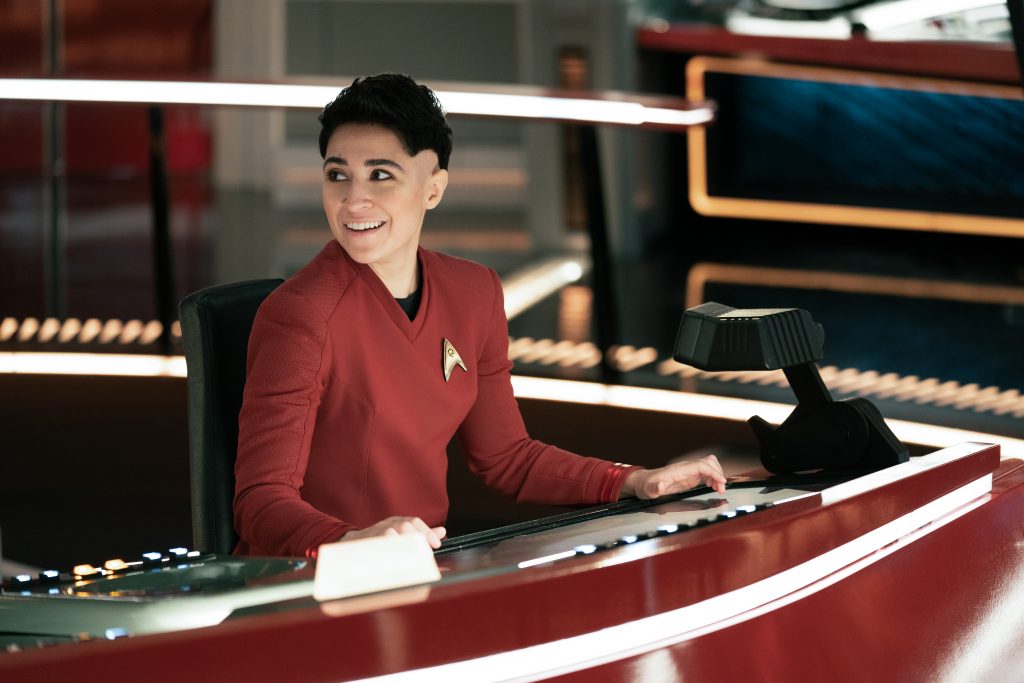 The Return of The Klingons
As confirmed by the season two trailer, the Klingons are set to appear in ST: SNW! It will be very interesting to see how the warrior species will be portrayed this season. Star Trek: Picard's third season shone a new light on the infamous Klingons, with Worf (Michael Dorn) choosing meditation and tea over battle and blood. We will probably get a more traditional Klingon introduction in Strange New Worlds Season Two. But that doesn't make us any less excited!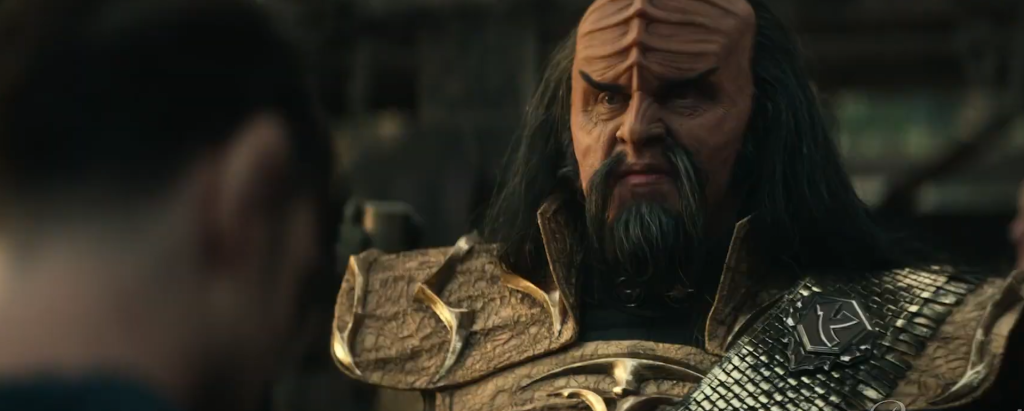 Lower Decks Beams Up!
Perhaps the most exciting and off-the-wall Strange New Worlds season two tidbit? Of course, the Star Trek: Lower Decks (ST: LW) crossover! When I think I can't get more excited about the upcoming season, more information about this whacky crossover gets announced! This episode is shaping up to be an absolute romp! With Jonathan Frakes directing and Tawny Newsome and Jack Quaid guest starring, it's sure to be a memorable episode!
A teaser trailer for season two recently revealed that viewers would see animated characters Mariner and Boimler in live-action! But it's been revealed that part of the episode will also be animated! The plot for this episode has been kept under wraps. But that hasn't stopped Trek fans everywhere from getting ridiculously excited for this genre-bending episode!
Set Course for Strange New Worlds
just looking at all the exciting season two tidbits has me counting down the days to the premiere. Strange New Worlds Season One excelled at vibrant storytelling and introducing incredible characters. We do not doubt that season two will follow suit! We can't wait for what showrunner Akiva Goldsman has in store!
There's much to get excited about, from new faces to familiar foes for Strange New Worlds Season Two! It's sure to be an action-packed adventure! The second season of Star Trek: Strange New Worlds will premiere on Thursday, June 15, exclusively on Paramount+, with new episodes dropping weekly on Thursdays.
---
More From Trek Central
📰 – Is Star Trek Legacy already in Development?
🔥 – NEW Star Trek: Strange New Worlds Season 2 Trailer Confirms Enemy Return!
⭐ – BREAKING: Strange New Worlds Season 2 Premiere Date & More!
---
Join the Star Trek conversation via our social media platforms: