It's San Diego Comic-Con week! While typically one of the most hectic pop-culture events of the year, it's quieter. However, this is due to the ongoing WAG and SAG strikes. Still, we've got a round-up of the Star Trek SDCC 2023 Animation & Comics Announcements and more. These feature new comics from IDW Publishing, Star Trek: Prodigy release news and new collectables!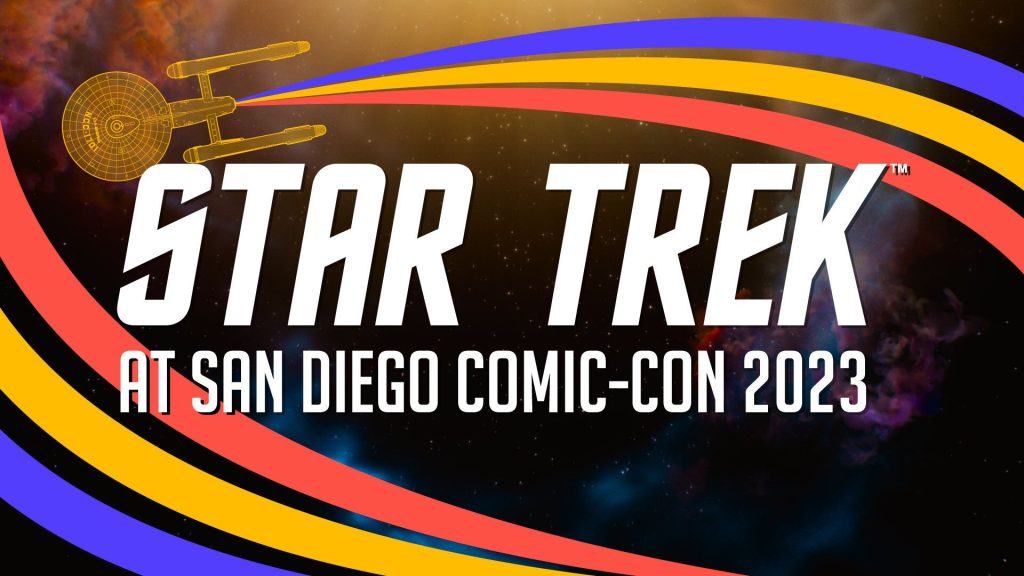 Star Trek: Prodigy Updates
Unfortunately, there weren't many updates at the SDCC Star Trek Animation panel about the future of Star Trek: Prodigy. Fans are still anxiously waiting to hear if another outlet will pick up Prodigy after being removed from Paramount+. However, there was a Star Trek SDCC 2023 Announcement for Prodigy. The good news is that the remaining Season 1 episodes will land on DVD & Blu-Ray on September 26 in the US.
All 20 episodes of Star Trek: Prodigy Season 1 are available to buy as digital downloads via Apple iTunes and Amazon Prime Video in many countries. They aren't available on DVD for much of the world yet, but a complete Season 1 box set is planned for release in the UK and Europe soon. We'll watch for it and drop the news as soon as we spot it!
Celebrating Star Trek: The Animated Series
Star Trek: The Animated Series celebrates its 50th Anniversary this year! In a surprise Star Trek SDCC 2023 Announcement, new animated shorts in the style of the original series are on the way! Star Trek: The Animated Celebration follow in the footsteps of Star Trek: Short Treks with five new promotional shorts in collaboration with Casper Kelly (Star Trek: Short Treks, Too Many Cooks).
Each short will focus on an individual character and the original actor who played them. Voice talents and characters set to appear are Jonathan Frakes as "Will Riker," Doug Jones as "Saru," and Armin Shimerman as "Quark'. A fourth short will focus on Star Trek Voyger's Neelix, but Ethan Phillips was not mentioned as returning yet.
A fifth short's central character is yet to be revealed! They are promised to be announced later this year on Star Trek Day (September 8th). Presumably, this will be a female character, given none as yet feature in the shorts.
Also mentioned were Star Trek: Lower Decks fan screeners as theatrical releases. These are slated to be in the US and internationally, potentially to help celebrate Star Trek Day this year. We'll keep our eyes peeled for more details!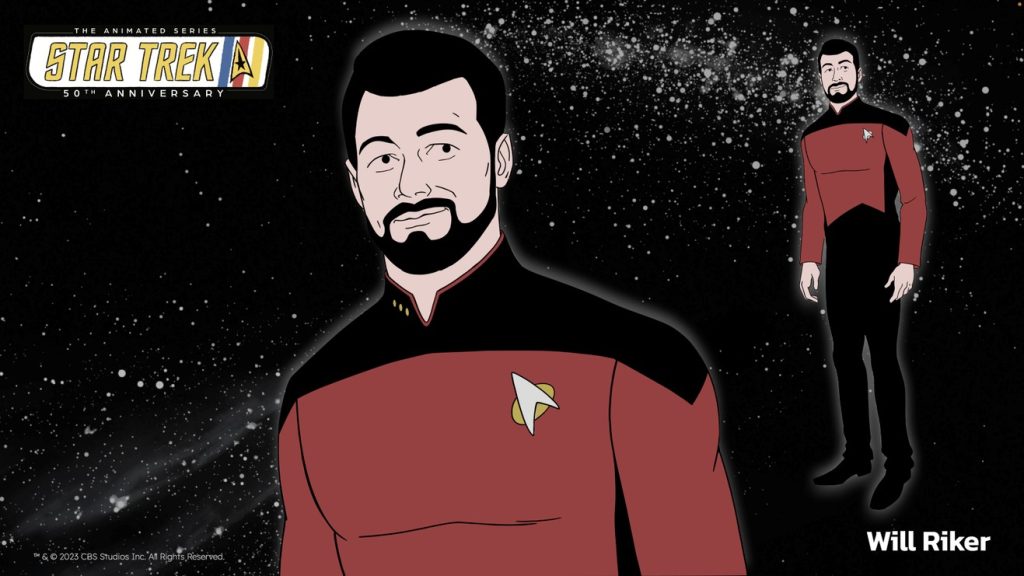 New Lower Decks Figures
EXO-6 are adding Lower Decks figures to their already impressive catalog! It's a shame the cast was not able to attend festivities at San Diego Comic-Con because we're sure there's been plenty of screaming over these. Upcoming figures are on display at the Mondo Booth (), and include Mariner, Boimler, and Badgey! We don't have a lot of details on these yet, but as they're due for a fall pre-order release, hopefully, we'll hear more soon.
Choose your own adventure!
IDW Publishing had a huge number of announcements over the past few months. The latest is a brand new 'Choose Your Own Adventure' for the Star Trek: Lower Decks crew! It's written by Ryan North, with art by Chris Fenoglio.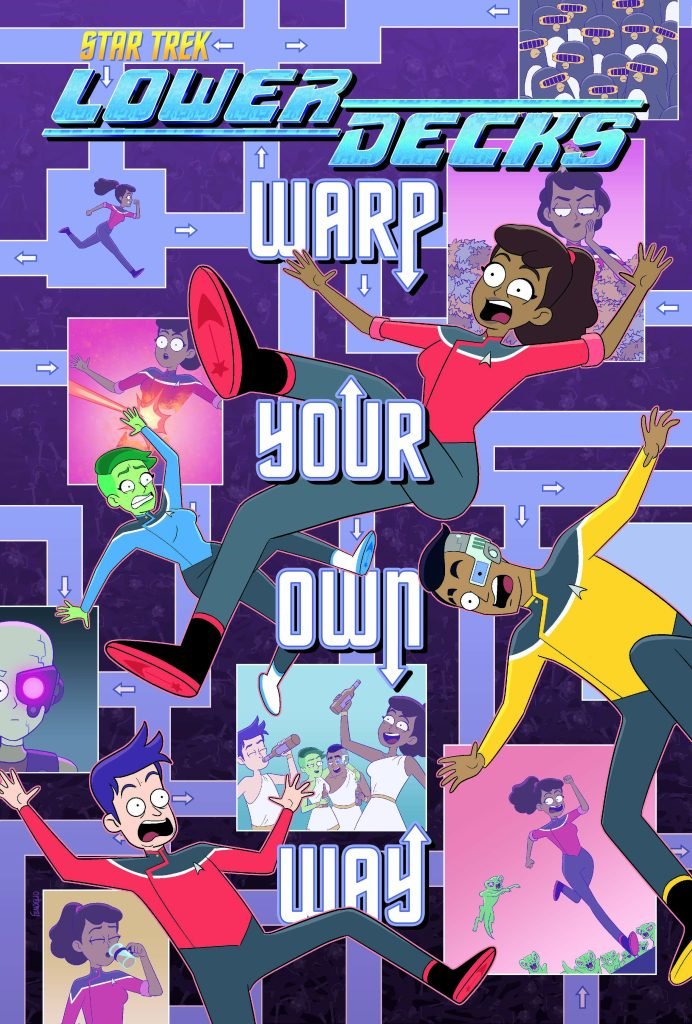 Plus, 'Star Trek: The Animated Celebration Presents The Scheimer Barrier'! The comic will debut digitally in September on StarTrek.com, with physical copies available at New York Comic Con in October. IDW revealed two first-look images from the comic during the panel.. It'll release digitally in September on StarTrek.com with physical copies available at NYCC in October.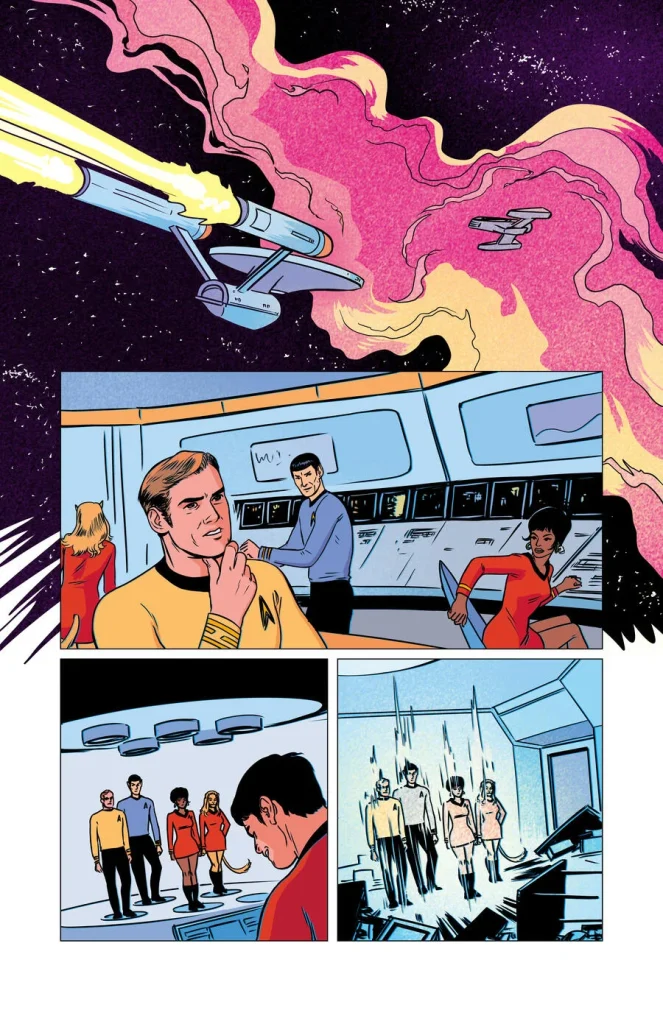 IDW Publishing also updated fans on a ton of new titles coming, including the epic one-shot focus on Star Trek: Lower Decks' Chief of Security, and Papa Bear – Shaxs! 'Shaxs best Day' sees the Bejoran badass kicking Klingon butt cover-to-cover! It's released in September to cap off 'The Day of Blood' crossover event.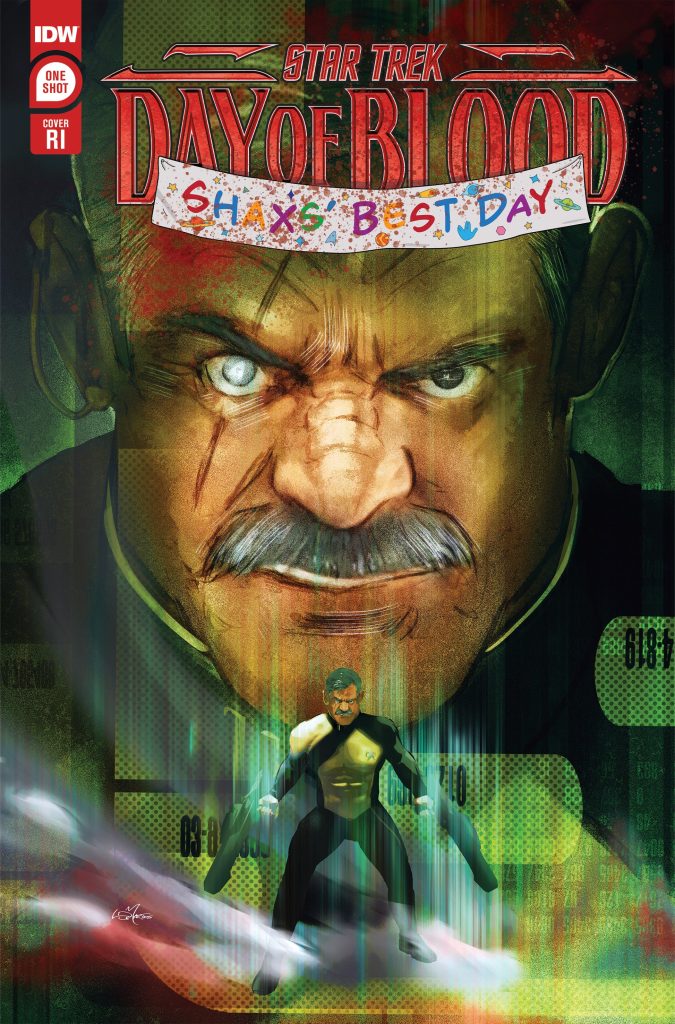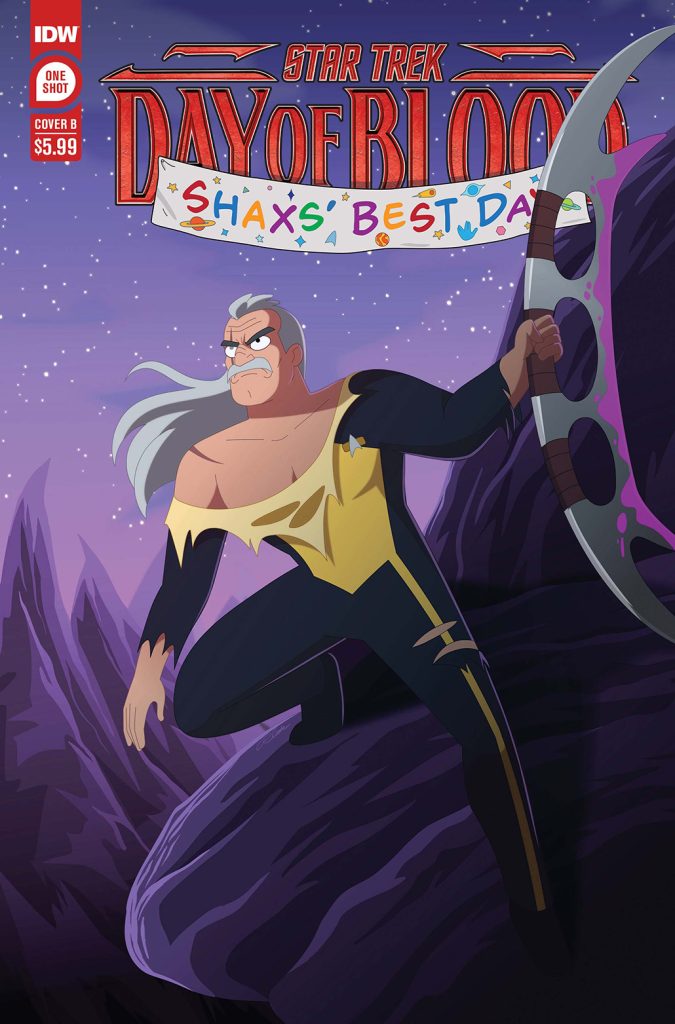 Other new titles coming our way include Star Trek: Strange New Worlds – The Scorpius Run, a new adventure for the crew of Captain Pike's USS Enterprise. Picard's Academy, focusing on Jean-Luc's Starfleet Academy experiences. Star Trek: Holo-Ween, a chillingly fun new adventure for the Star Trek: The Next Generation crew. Plus new arcs begin in October for the Benjamin Sisko lead series Star Trek (New Adventures), and Captain Worf and his motley crew in Star Trek: Defiant.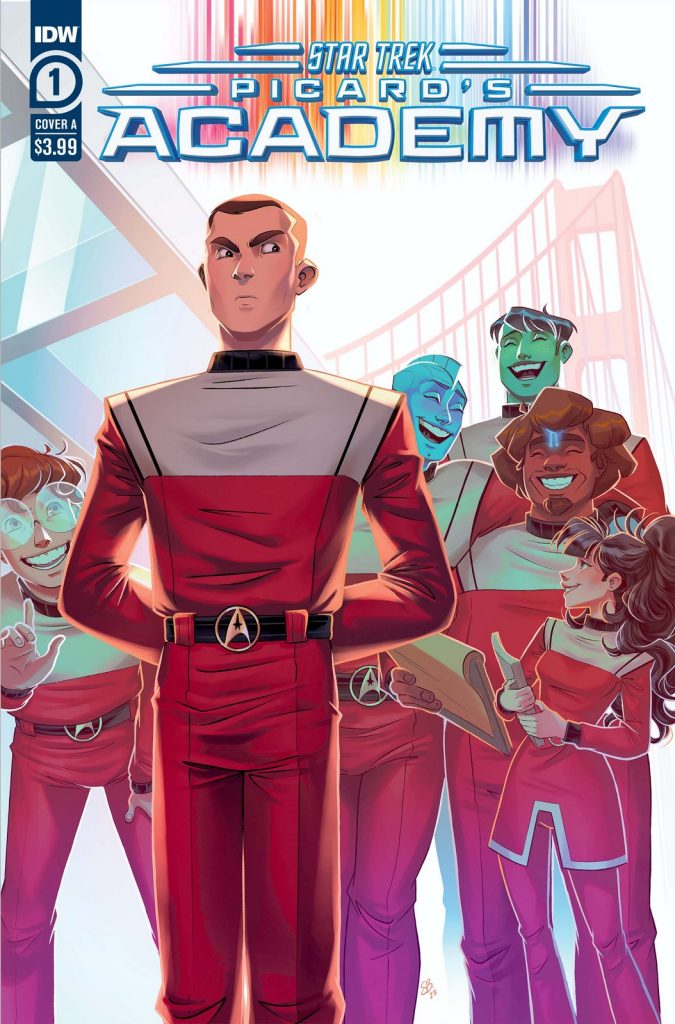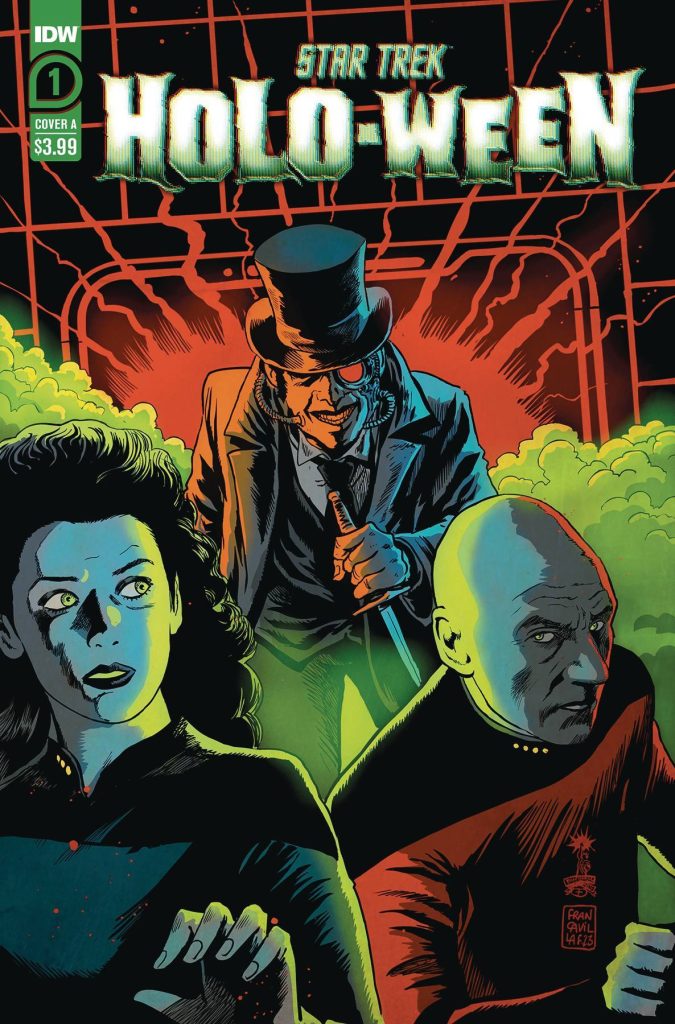 Don't worry if you missed anything, we've got a full round-up of all the upcoming titles over the next few days.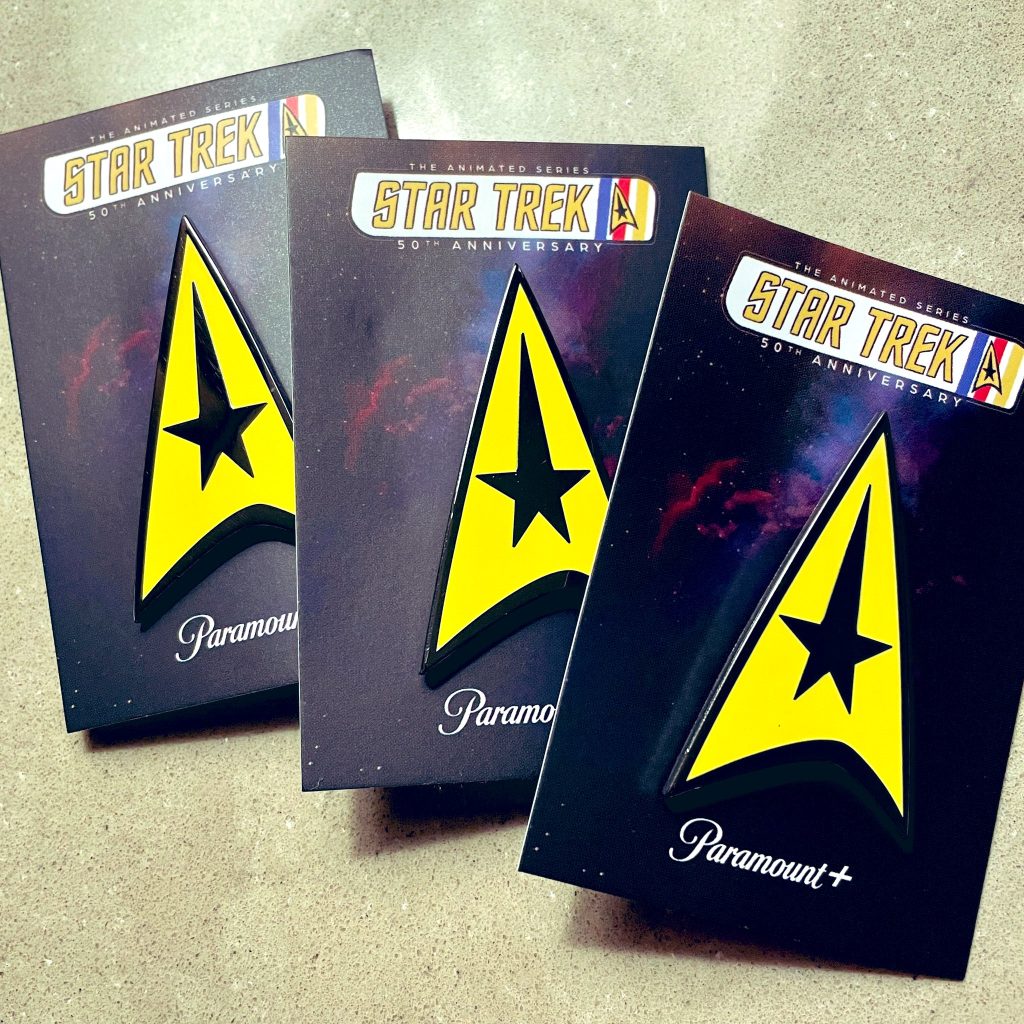 If the FOMO wasn't bad enough, this year's Star Trek swag will top you over the edge. There are a number of exclusive giveaways happening over the weekend. The Star Trek: The Animated Series Delta was given away on Friday at the Hero Within activation – The Energize Lounge. And the California Class badge in honour of Star Trek: Lower Decks' USS Cerritos was Thursday's handout.
Star Trek Figures
It's a figure collectors paradise at most convention merch halls, but this year's San Diego Comic-Con is really delivering for Star Trek collectors!
Star Trek just celebrated its 10th Anniversary, and SDCC saw the debut of new 1/18 scale figures. Hiya Toys announced their new line of new Star Trek figures back in February this year, with the first set featuring a Kelvin movie line. Displays noted an August 2023 release, but currently, there are no pre-orders up online anywhere. Head to Toyark to see more photos of the collection.
Kotobukiya also hinted at the second in their new line of figurines. No prizes for guessing whose famous silhouette they're teasing! The full reveal is coming soon!
New Star Trek BluBrixx sets
BluBrixx may not be at San Diego Comic-Con, but that didn't stop them from announcing many new kits on their website. There are more character sets, including Kirk, Sisko, Quark, Data, Seven, and Q. Various ships, including the SS Botany Bay, a Medical Tricorder, Excelsior, etc. Plus, a mini-ship Star Trek Advent Calendar! Head to the official website to see them all for yourself.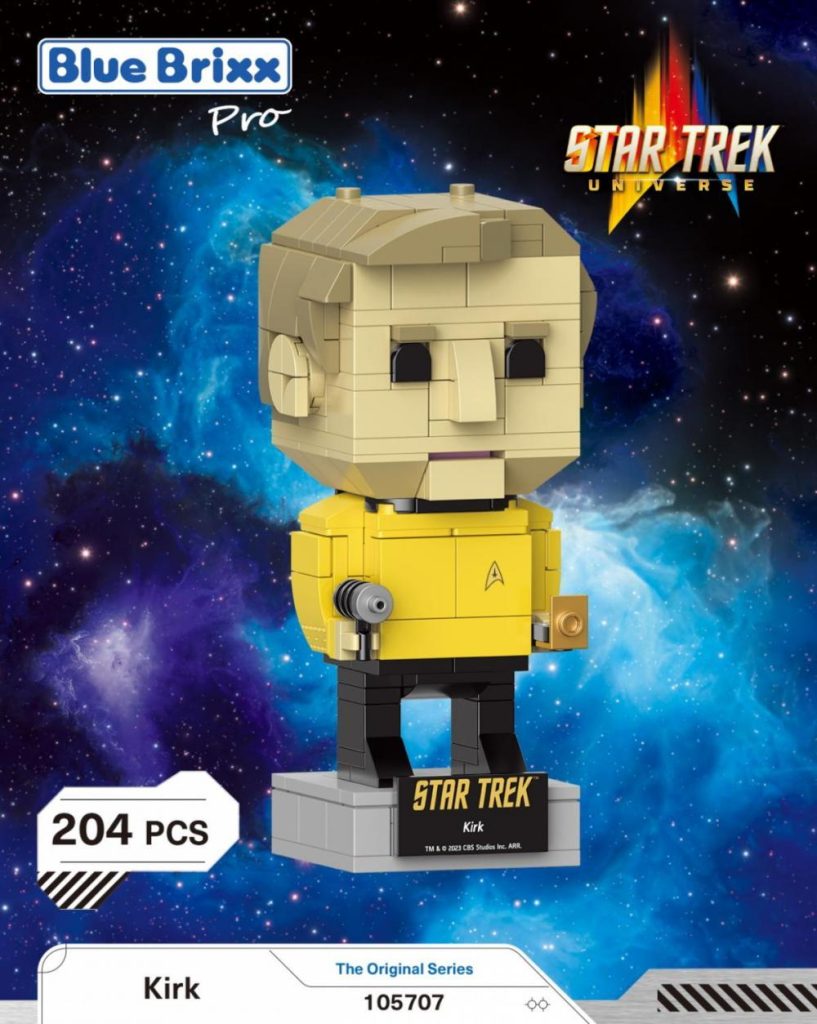 ---
More From Trek Central
📰 – REVIEW: Star Trek: Strange New Worlds – "Lost in Translation"
🔥 – Star Trek at SDCC as Actors Join Writers on Strike
🔍️ – REVIEW – Star Trek: Day of Blood Part #1
---
Join the Star Trek conversation via our social media platforms: