It's happening! Is it really happening? Despite being the first Discovery spin-off to be announced, Star Trek: Section 31 has been in production hell ever since. Pandemics and its star Michelle Yeoh's insanely work schedule have left the project stuck in the production pipeline… until now. After years of delay and an Academy Award for its star, Section 31 will now go ahead as a movie. Hints and rumors had already started to swirl before the official movie announcement was made. And of course, fans were skeptical, given the previous delays. Now, however, we have fresh evidence it is actually happening!
It's worth stressing there has been no official announcement, but there are some hopeful signs of progress. A Section 31 movie has begun appearing in resumes, Production Weekly, and the DGC (Directors Guild of Canada) 'rumored' production list. This is not purely a 'rumor', but an official production list with crew now attached to its listing. The name likely refers to its filming start not being firm yet. Listed under the production codename 'Dovercourt', Section 31 is currently slated for commencement of filming in October.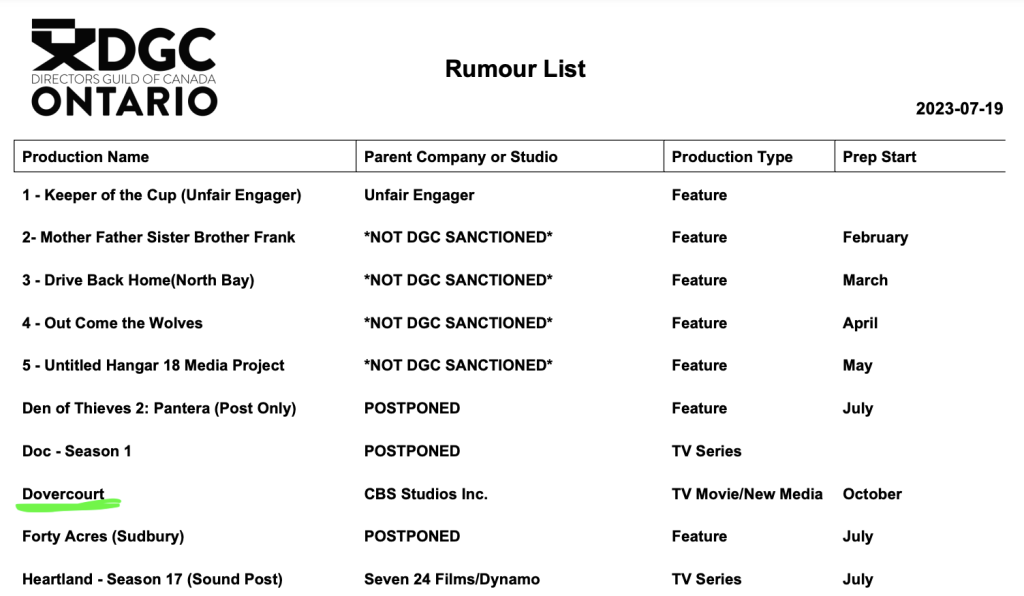 Of course, that will entirely depend on SAG/AFTRA and the WGA's contract negotiations with the AMPTP. Those negotiations are at a stalemate as the AMPTP refuses to fairly negotiate. And new contracts have to complete to bring an end to the current strikes. No actors or writers, no filming. However, when productions start showing up on these lists, it is a hopeful step closer to filming actually happening. So keep that in mind!

SDCC Announcements?
Could the official production announcement happen at this year's San Diego Comic-Con? It's not been lost on many that a vast promotional wrap dropped Star Trek: Prodigy's Dal and replaced him with Phillipa Georgiou. However, Paramount+'s original SDCC plans have been scrapped with the SAG and WGA strikes prohibiting the cast from attending. The studio is now going to be showing an exclusive early screening of the upcoming Star Trek: Strange New Worlds and Lower Decks crossover episode "Those Old Scientists".
Putting Michelle Yeoh on the giant cover poster could be marketing for the evolving Star Trek Universe. And SDCC is always an excellent place to reveal more about the upcoming Section 31 movie. Of course, it depends if announcements can technically go ahead without the cast in attendance. However, until the strikes are resolved, and a deal is reached, no Star Trek productions can even begin filming. Paramount+ has had development hell with Section 31 at every step, so will likely be shy of more delay.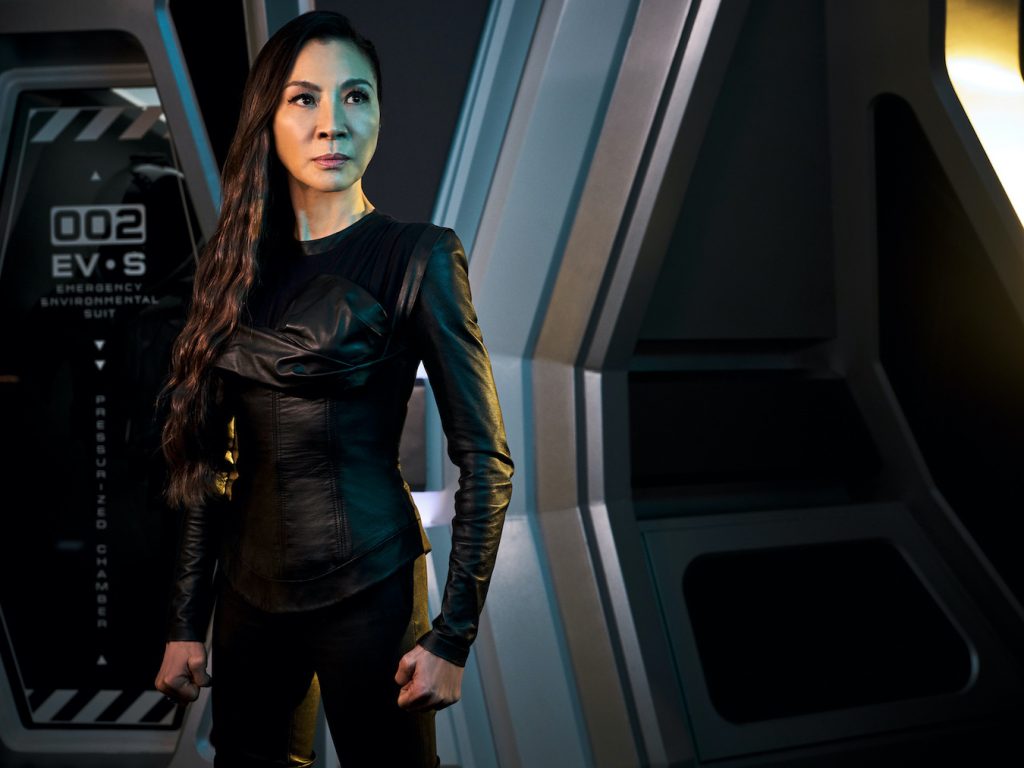 Plot Details & Creative Team
Specific plot details remain under wraps. However, we can expect Star Trek: Section 31 to explore the intriguing world of its titular clandestine organization. Now part of Section 31, the former Emporer Georgiou is tasked with protecting the United Federation of Planets. As she embarks on her mission, she might also confront her past sins, adding complexity to her character. Fans anticipate a story that combines action, intrigue, and moral dilemmas. All set against the backdrop of the vast Star Trek universe.
Section 31 already boasts an impressive lineup of talent behind the camera. Olatunde Osunsanmi, known for directing Star Trek: Discovery, is set to take the helm, and executive produce. Joining him is Craig Sweeny (Limitless, The Code), who will take on the role of writer and executive producer. Michelle Yeoh is set to reprise her starring role and serve as an executive producer. Behind the scenes, Alex Kurtzman and Aaron Baier from Secret Hideout will executive produce. Along with Rod Roddenberry and Trevor Roth from Roddenberry Entertainment.
Will a familiar face return?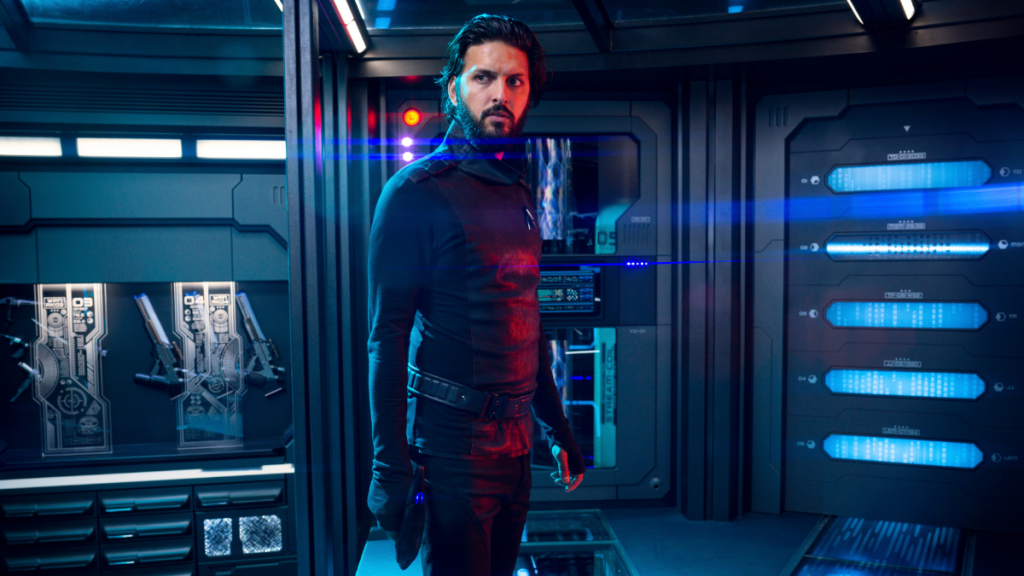 Of course, one face we're hoping to see return is Shazad Latif's 'Ash Tyler'. Discovery's very complicated former Klingon sleeper agent, who was altered to be human. Latif has seen his own star rise rapidly since leaving Star Trek: Discovery, with a number of theatrically movie projects. And Ash Tyler was last seen positioned as the temporary head of Section 31. If Georigious has returned from the future to her original time period, it would make sense for Ash Tyler to be included. As would using the Star Trek: Strange New Worlds cast and sets, located at CBS Stages Canada in Toronto.
Star Trek Universe – 'Phase Two'?
Star Trek: Section 31 marks an exciting, though slightly controversial development in the ever-expanding Star Trek universe. And comes with mixed feelings given that three of the five current shows have now ended or been abruptly canceled.
Paramount+ had expressed its commitment to delivering more Star Trek content. As had Alex Kurtzman, who noted an interest in releasing more made-for-streaming Star Trek movies, potentially every two years. Star Trek: Academy was also recently announced as in development and was tentatively set to begin filming next year. It's a shift in the types of shows fans have come to expect from Star Trek. But a commitment to a wider range of storytelling ensures the continued exploration of an iconic franchise. As the Star Trek Universe evolves, Section 31 may mark the beginning of 'Phase Two' for the franchise.
More From Trek Central
📰 – REVIEW: Star Trek: Strange New Worlds – "Lost in Translation"
🔥 – Star Trek at SDCC as Actors Join Writers on Strike
🔍️ – REVIEW – Star Trek: Day of Blood Part #1
---
Join the Star Trek conversation via our social media platforms: