The next show in the Star Trek Universe is a Starfleet Academy! It's not official yet, but press release information implies the show will be set in the 32nd century. Potentially as it is established in Star Trek: Discovery Season 3! With Discovery ending, it leaves Starfleet Academy space to be set in that future time period.
A Starfleet Academy show was reported by Deadline as in development last year. And hinted at by Alex Kurtzman at multiple events. This 4th live-action show in the Star Trek Universe may be taking the place of Star Trek: Discovery, which is set to end with its upcoming 5th season.
It tops off a big week of Star Trek announcements, with a Season 3 renewal for Star Trek: Strange New Worlds and a Season 5 renewal for Star Trek: Lower Decks! Plus Prodigy season 2 is also set to premiere this year.
The Premise of the show!
The series will follow the adventures of a new class of Starfleet cadets as they come of age in one of the most legendary places in the galaxy. Produced by CBS Studios, the series will begin production in 2024.
Star Trek: Starfleet Academy will introduce us to a young group of cadets who come together to pursue a common dream of hope and optimism. Under the watchful and demanding eyes of their instructors, they will discover what it takes to become Starfleet officers as they navigate blossoming friendships, explosive rivalries, first loves, and a new enemy that threatens both the Academy and the Federation itself. 
This "New enemy" is interesting. This may help to flesh out the 32nd century that has been established by Star Trek: Discovery!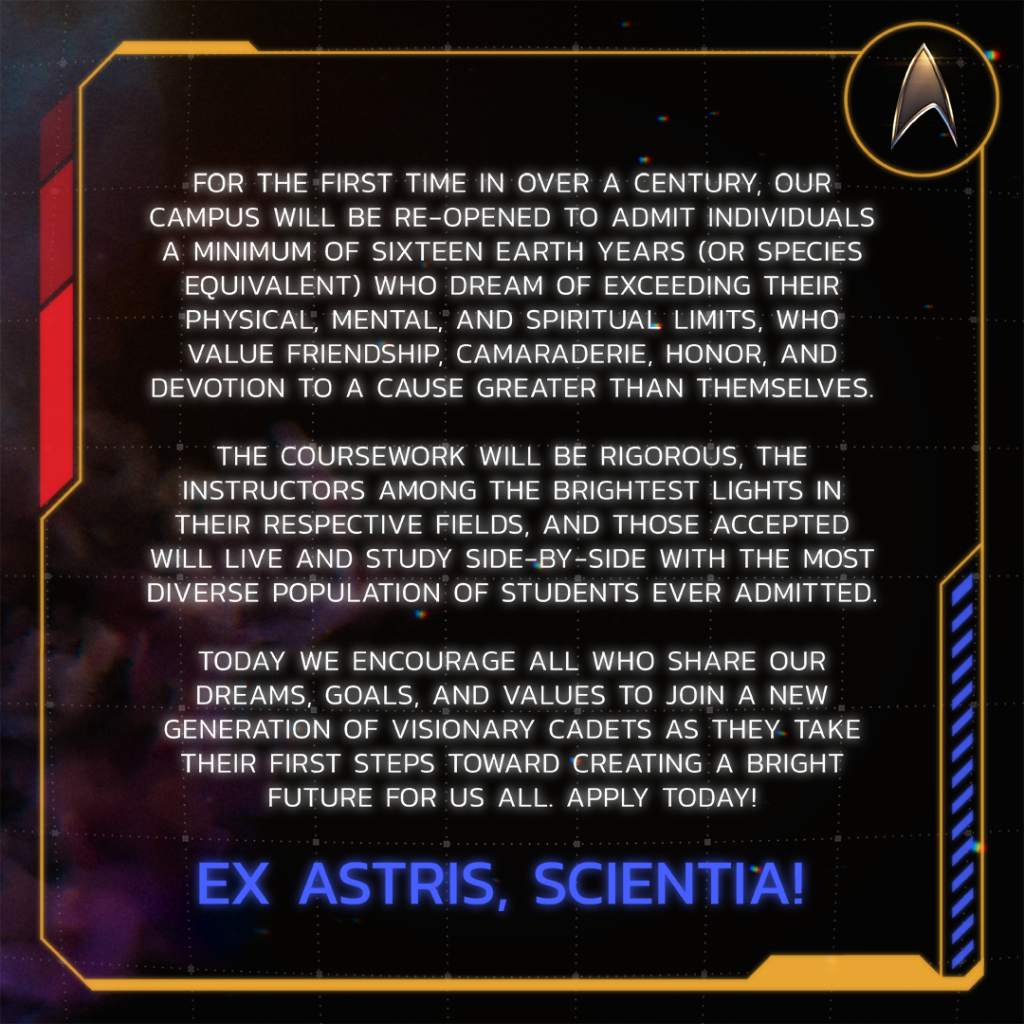 Creatives of the Show
Alex Kurtzman and Noga Landau will serve as co-showrunners and will executive produce alongside EPs Gaia Violo, Aaron Baiers, Jenny Lumet, Rod Roddenberry, Trevor Roth, Frank Siracusa, and John Weber. Star Trek: Starfleet Academy will be produced by CBS Studios in association with Secret Hideout and Roddenberry Entertainment.
The Series premiere will be written by Gaia Violo who is one of the creators of Amazon's 'Absentia' series!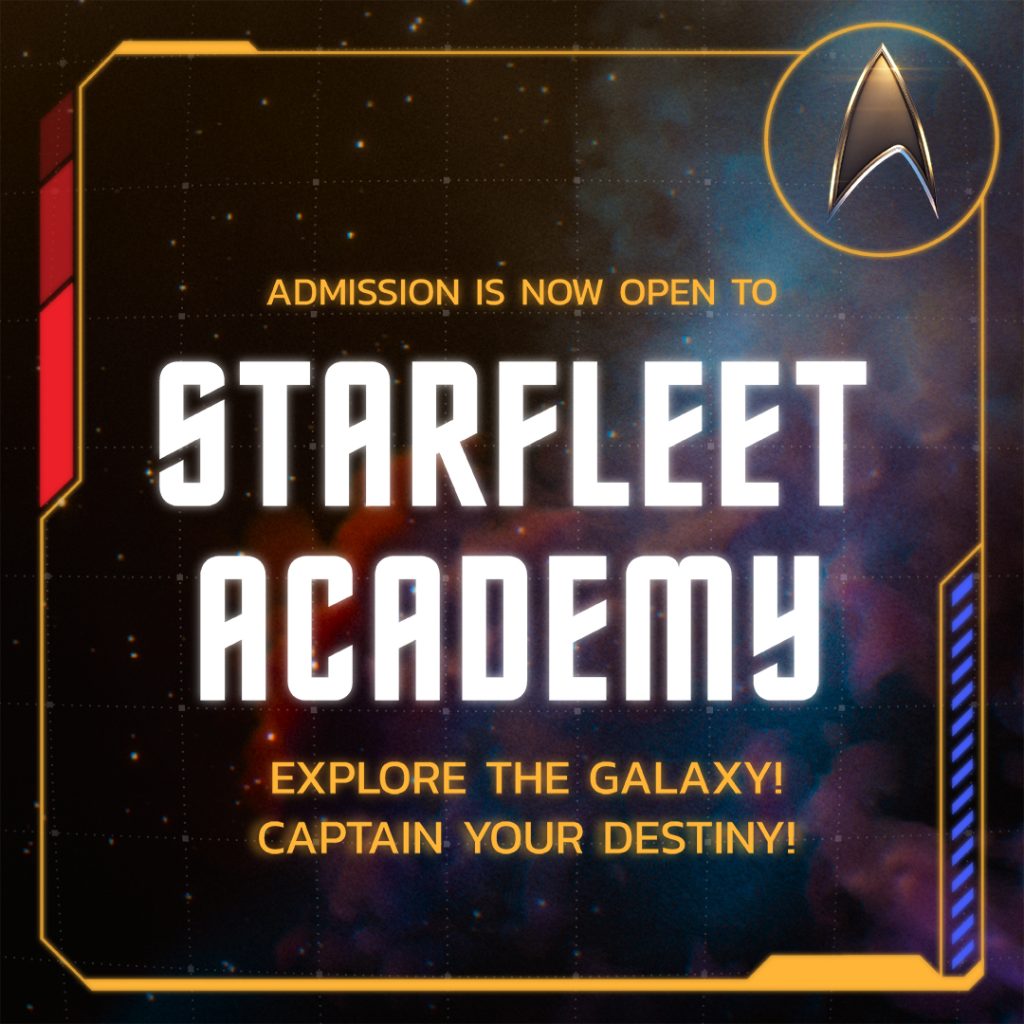 Cast of Starfleet Academy
So far we have no casting details for Starfleet Academy, however, we could look at Star Trek: Discovery for answers! Discovery's fourth season had Sylvia Tilly (Mary Wiseman) leave the U.S.S. Discovery to pursue a job teaching at the newly re-opened Starfleet Academy.
We could have characters from Tilly's Starfleet Academy mission from Discovery Season 4 episode "All is Possible", potentially joining Mary Wiseman 'Tilly' in the new show. Plus, with Discovery's end, we could even see more of its characters popping in for an episode or two! Such as Sonequa Martin-Green's Captain Michael Burnham appearing to catch-up with Tilly. Perhaps even some more David Cronenberg as Kovich!
Star Trek: Starfleet Academy joins the Star Trek Universe at Paramount+ including Star Trek: Discovery, Star Trek: Picard, and animated series Star Trek: Lower Decks and Star Trek: Prodigy. Plus Star Trek: Strange New Worlds, which was recently picked up for a third season and is currently the only live-action Trek show in active production.
So are you excited about this brand-new Star Trek show? What are you looking forward to seeing? Get in touch via our social media channels!
---
More From Trek Central
📰 – Strange New Worlds – Season 1 DVD/Bluray Boxsets
🔥 – SNEAK PEEK – Star Trek: Picard Season 3 Ep 5 "Imposters"
🔍️ – REVIEW: Star Trek: Picard "No Win Scenario"
---
Join the Star Trek conversation via our social media platforms: