Finally, we learn more about Michelle Yeoh's Star Trek series. Paramount+ has officially greenlit the project, but a Star Trek: Section 31 Movie is now the project rather than a series. While initially announced in 2019 as a spin-off from Star Trek: Discovery, the Yeoh-led feature will now work as a movie. Production on the movie will begin later this year. No release date has currently been given. Star Trek: Section 31 is described as a "Special Original Movie Event".
Michelle Yeoh has had a packed schedule as of late. Since leaving Star Trek: Discovery in the third season, Yeoh has starred in numerous movies. Most recently, the actress won the Academy Award for Best Actress for "Everything Everywhere All at Once". Additionally, she also picked up wins at the SAG Awards, Independent Spirit Awards, and the Golden Globes for her work. According to Star Trek franchise boss Alex Kurtzman, Yeoh had the idea for a spinoff before the first season of Discovery.
Emperor Philippa Georgiou joins a secret division of Starfleet tasked with protecting the United Federation of Planets and faces the sins of her past.

Official Synopsis of the Star Trek: Section 31 Movie, via Paramount+
Michelle Yeoh Leads The Star Trek: Section 31 Movie
Emperor Philippa Georgiou will be played by Michelle Yeoh. She reprises her role from the Star Trek: Discovery series, which ends next year with its fifth and final season.
"I'm beyond thrilled to return to my 'Star Trek' family and to the role I've loved for so long, Section 31 has been near and dear to my heart since I began the journey of playing Philippa all the way back when this new golden age of 'Star Trek' launched. To see her finally get her moment is a dream come true in a year that's shown me the incredible power of never giving up on your dreams. We can't wait to share what's in store for you, and until then: live long and prosper (unless Emperor Georgiou decrees otherwise)!

Michelle Yeoh speaking about Section 31, via Paramount+
Rumours about the Star Trek: Section 31 Movie started circling a year ago. It followed near radio silence about the project. However, Star Trek: Enterprise actor Dominic Keating dropped a hint on his podcast. During a podcast episode released on April 10th, 2022, Keating stated, "I think I heard on the grapevine… yes, it's going to be a film". He commented during a conversation with co-host and co-Enterprise star Connor Trinneer.
What the plot of the movie will be about is unknown. However, given the nature of Section 31 it will see Philippa Georgiou protecting the United Federation of Planets in some form. What timeframe the movie is set in is also unknown. Produced by CBS Studios, production will begin later this year.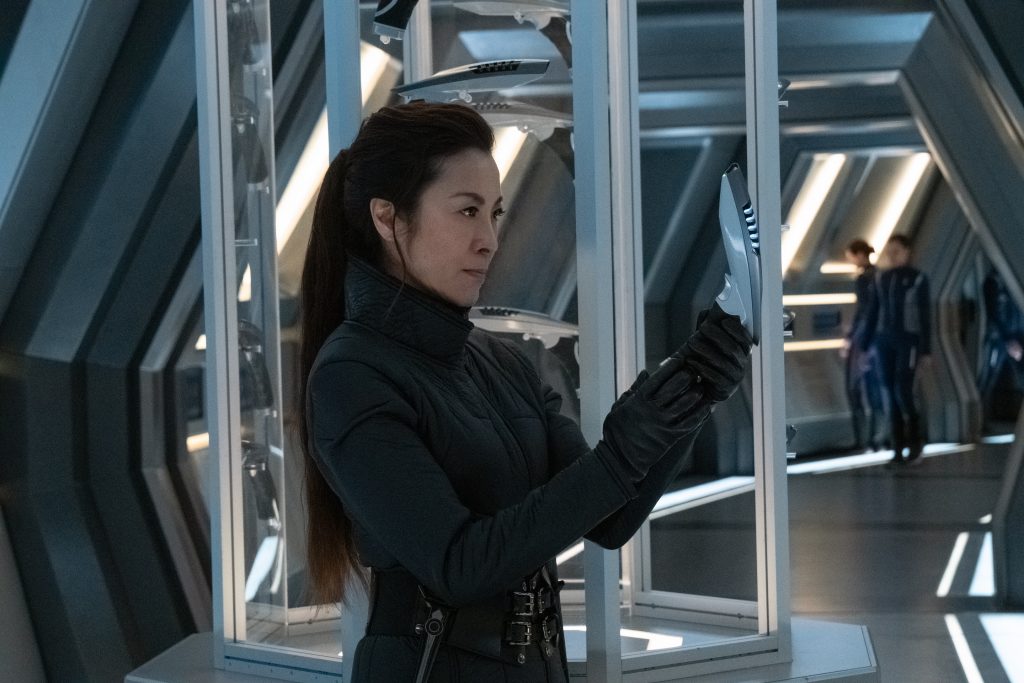 Familiar Faces Beam Aboard Section 31 Movie
Olatunde Osunsanmi, director of nine Star Trek: Discovery episodes, will serve as director and executive producer. He'll be joined by Craig Sweeny, who takes on the movie's writer and executive producer duties. Michelle Yeoh will also serve as an executive producer. Alex Kurtzman and Aaron Baier's executive produce via Secret Hideout. Rod Roddenberry and Trevor Roth of Roddenberry Entertainment also executive produce with Frank Siracusa and John Weber.
"All the way back in 2017, before the first season of 'Star Trek: Discovery' had even aired, Michelle had the idea to do a spin-off for her character, Philippa Georgiou She broke new ground as one of the first two women on screen in the pilot to usher in a new age of 'Trek,' and now, six years later, 'Star Trek: Section 31' finally arrives on the heels of her latest groundbreaking win. Everyone on Team 'Trek' couldn't be more thrilled to have our legendary friend return home to us as we expand our storytelling into new and uncharted corners of the Trekverse. Long live Emperor Georgiou; long live Michelle Yeoh!

Alex Kurtzman on the Star Trek: Section 31 Movie via Paramount+
David Stapf, president of CBS Studios, said the following…
For years, we've been looking forward to Michelle Yeoh one day returning to 'Star Trek, Her powerful performance as Captain and Emperor Georgiou was a pivotal moment for the return of the franchise, and her portrayal resonated with fans around the world in a multitude of ways. We couldn't be prouder to join forces with Michelle once again as we continue to explore the 'Star Trek' universe, celebrate its legacy and chart a course for the future of the franchise.

David Stapf, President of CBS Studios via Paramount+
Section 31 Original Series
When the series was announced in January 2019, it was not received very well overall. Especially when we compare it to the Star Trek: Strange New Worlds announcement. Many Trekkies questioned why a series would focus on an organization that, in a sense, has very anti-Star Trek values. However, some would argue that looking at other Star Trek Universe perspectives allows for more creativity and unique storytelling.
Originally, Bo Yeon Kim and Erika Lippoldt would be serving as co-showrunners. The series was also reported to feature an ensemble cast. For example, many fans asked that actor Shazad Latif would return to the Star Trek universe and reprise his role. Latif's character was left in the second season of Discovery as the leader of Section 31. Many fans wished to see his return.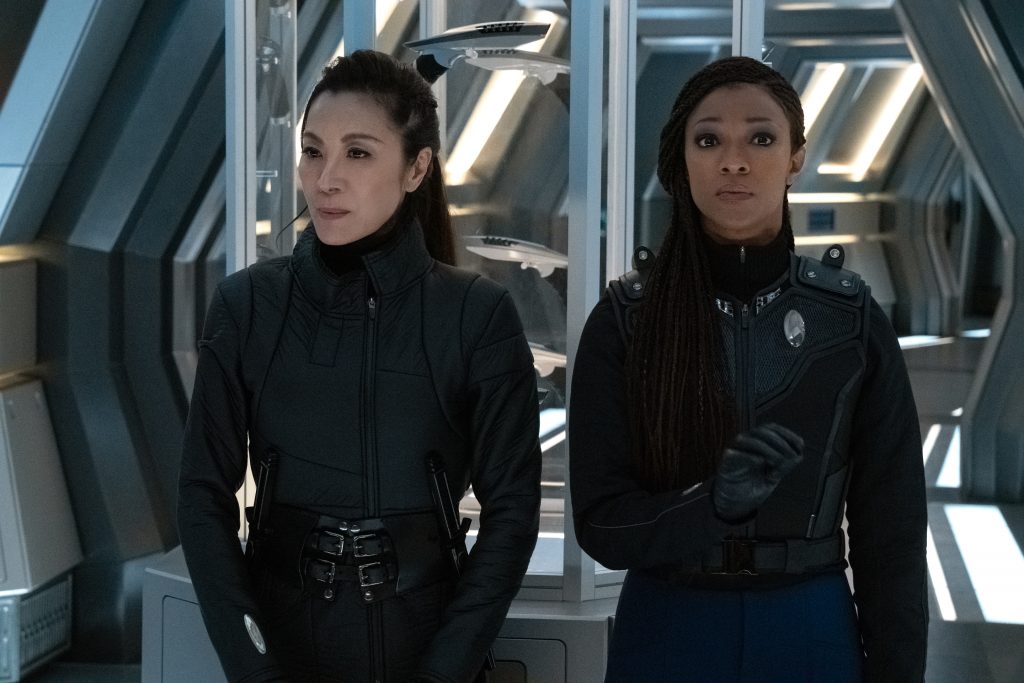 Conclusion
The Section 31 organization was first introduced in Star Trek: Deep Space Nine. Since then, it has been featured in many Star Trek series, such as Enterprise, Discovery and more. It also appeared in Star Trek: Into Darkness, another feature film from Paramount. The film announcement follows the confirmation of the Star Trek: Academy series and the conclusion of Sir Patrick Stewart's Star Trek: Picard series.
---
More From Trek Central
📰 – Strange New Worlds – Season 1 DVD/Bluray Boxsets
🔥 – SNEAK PEEK – Star Trek: Picard Season 3 Ep 5 "Imposters"
🔍️ – REVIEW: Star Trek: Picard "No Win Scenario"
---
Join the Star Trek conversation via our social media platforms: