The annual time of San Diego Comic-Con is almost upon us. While this year's event might be less glamorous than previous events due to several Major Studios pulling out, there is still plenty of Star Trek fun to get excited about. Trek Central is delighted to share the exclusive news that Hero Within will celebrate Star Trek at SDCC by hosting an activation in the Gaslamp called the Energize Lounge. They'll be serving Trek-themed coffee drinks to help fans get 'energized' for the week of Comic-Con. Trekkies can drop by over the four days to hang out with friends, recharge, and connect with fellow fans.
Hero Within will also have its usual booth at SDCC for 2023. Head to booth #1943 on the show floor to check out their Star Trek exclusives. The Energize Lounge will also include several partner brands showing off their products. These include IDW Publishing, RockLove Jewellery, Star Trek Cruises, and Jedidiah Coffee.
The pop-up will be located right across the street from the Convention Center, just one block away at 332 J Street. It plans to be open daily from 8am to 10pm. So spread the word and keep an eye on HeroWithinStore.com for updates.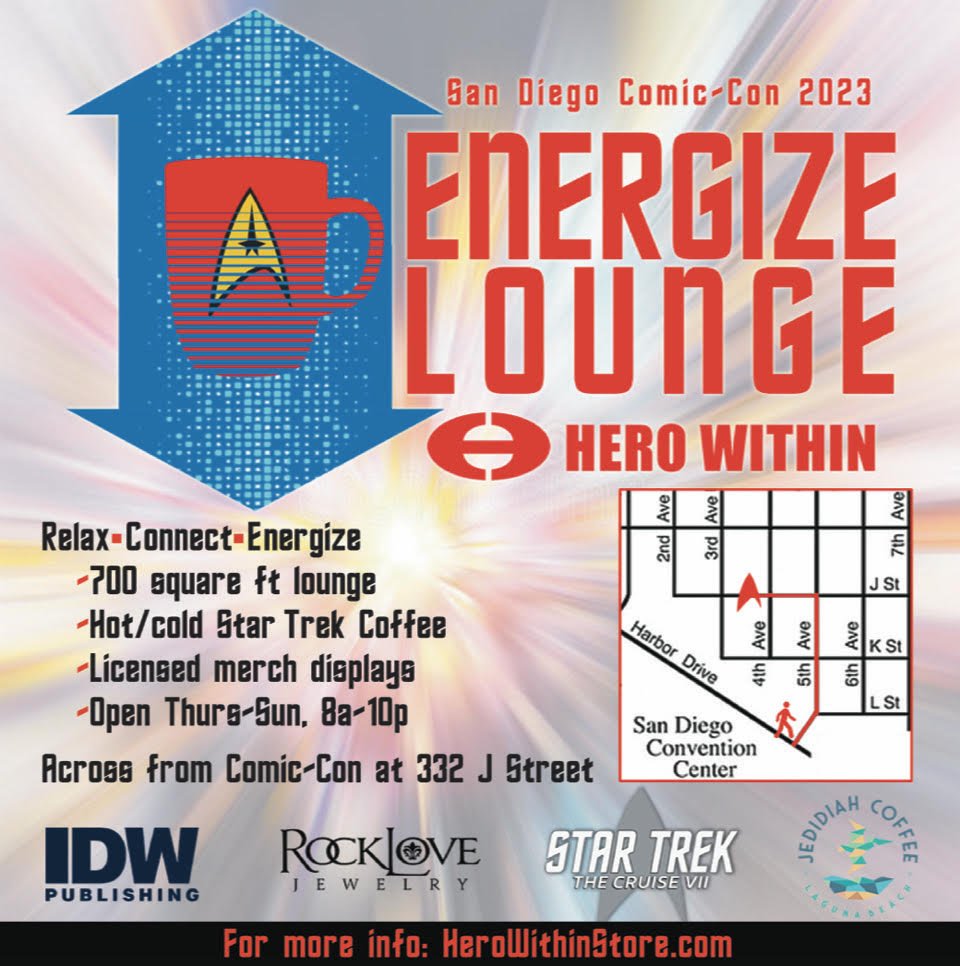 Star Trek at SDCC 2023
While we await any news on Paramount's official Star Trek presence at the event, there is still plenty to do. Of course, you can celebrate all things Star Trek at SDCC with our friends Hero Within over the four-day event at the Energize Lounge. Plus we've spotted an official Star Trek: Strange New Worlds booth on the show floor. Head to booth #3529 to check out the Strange New Worlds activation at San Diego Comic-Con!
As reported by Bleeding Cool, a Paramount+ official party is also taking place at the weekend. The Sixth Annual Fandom Party with Paramount+, Z2 Comics, Pinfinity, and EA will be held at the Hard Rock Hotel on Thursday, July 20, 7-11 pm. Activations within the party will include Star Trek: Strange New Worlds and Yellowjackets, with EA showcasing their upcoming summer video game release Immortals of Aveum. Z2 Comics will be showing off custom comic activations because it is COMIC CON, and Pinfinity will again be gifting attendees with one-of-a-kind augmented reality collectible pins!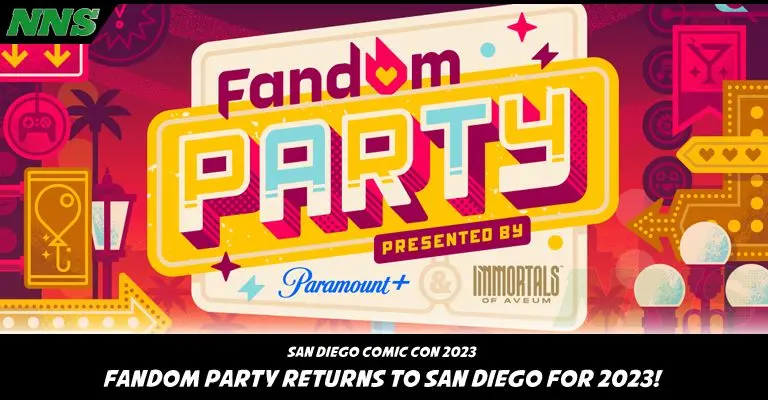 Exclusive Merch!
Of course, San Diego Comic-Con is famous for its swag of every variety! And exclusive Star Trek convention merch is starting to pop up. Titan Books will be bringing their two new books, ahead of their official release dates. And exclusive bonus merch to go with each of the books for those lucky enough to be at SDCC.
First up, 'Star Trek: The Art of Neville Page', which is due out in August. It comes with an exclusive collectible art print (signed versions available). And also the long-awaited 'Star Trek II: The Wrath of Khan – The Making of the Classic Film' (due out in September). It comes with a limited edition SS Botany Bay keyring.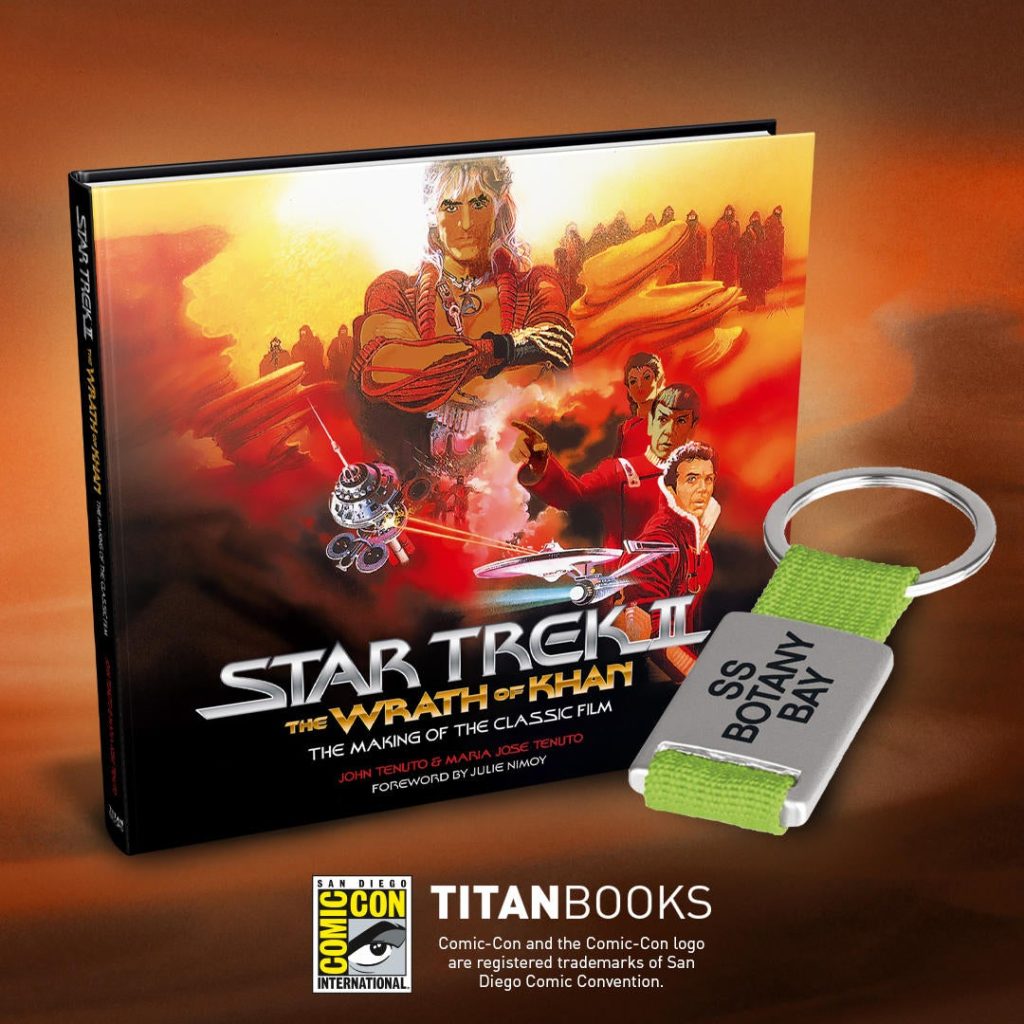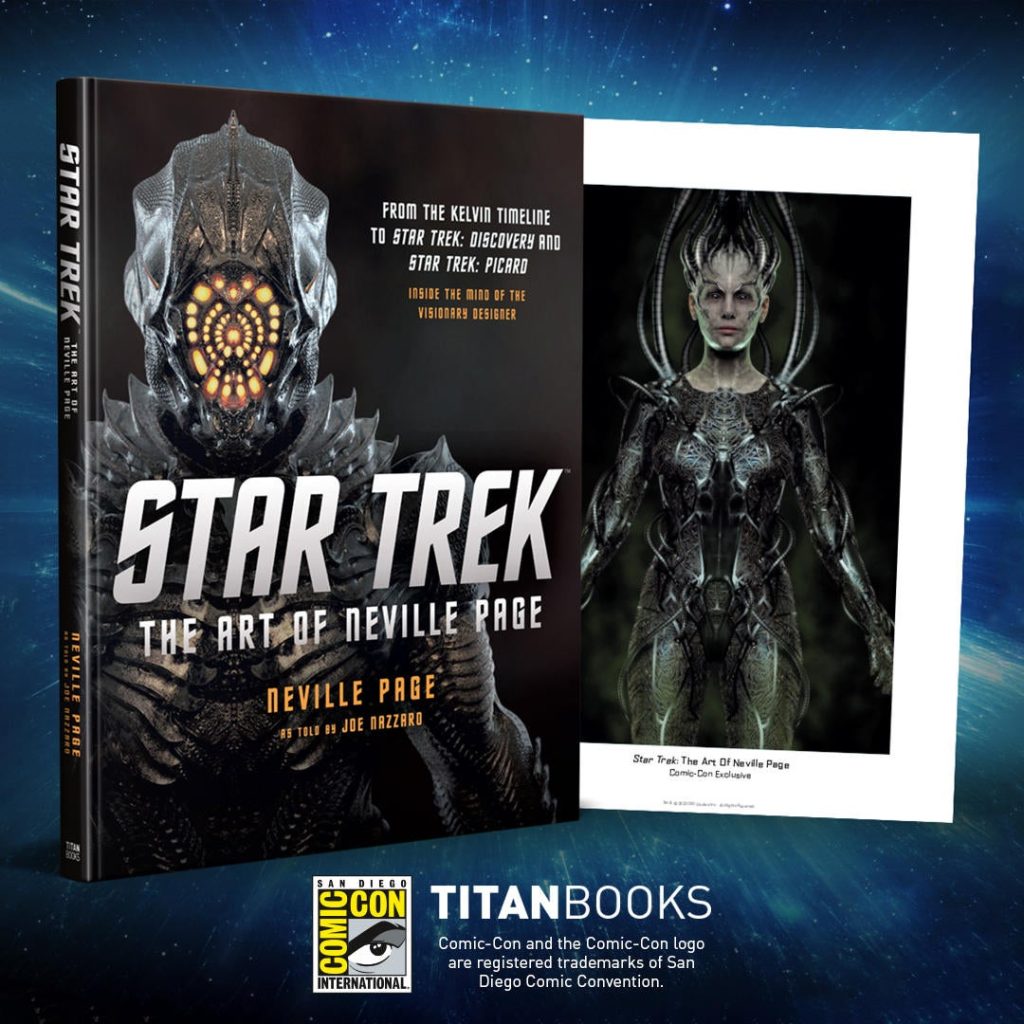 Factory Entertainment, maker of Star Trek collectibles also has a variety of exclusives for convention attendees at their exhibit hall booth #2743. Including A Starfleet Academy bottle opener, Star Trek – Klingon Fandages, and Star Trek – Wrath Of Khan Keychain and Pin Set. And if you don't want to risk out, they're offering the chance to order online and collect at the event. Head to their website for more info.
We'll be keeping our eyes peeled for other exclusive offers and merch coming up. So don't forget to follow our social media channels for an early heads-up!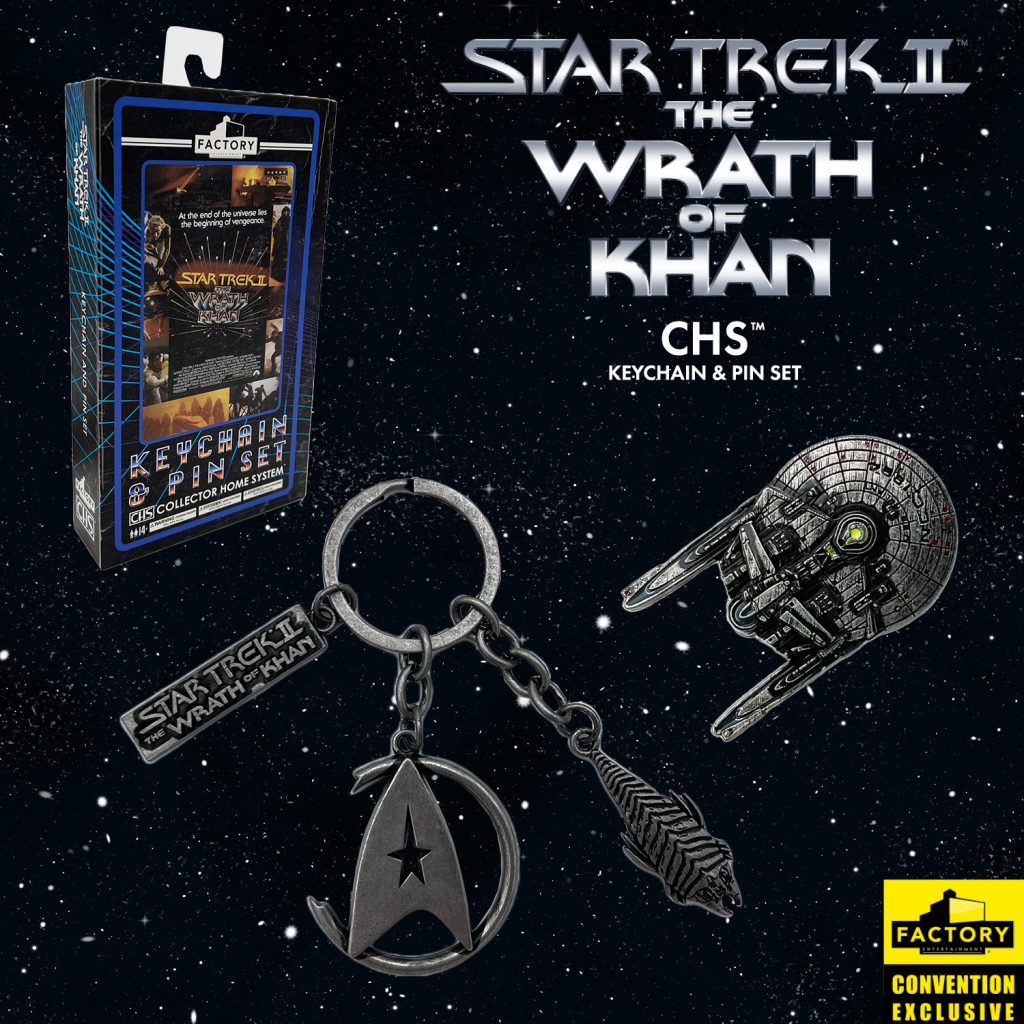 Get Ready To Celebrate Star Trek at SDCC
Of course, if you are attending, we hope you have fun and celebrate Star Trek at SDCC! And of course, with Hero Within at the Energize Lounge. And don't forget, the brand has recently shown off some fantastic new merch designs for Star Trek: Strange New Worlds. Not to mention those awesome Star Trek: Picard mission jackets we've all been obsessed with.

We expect the official SDCC event panel schedule will be released in the next few weeks. Hopefully, it won't be long until we know if an official Star Trek panel is taking place.
Can't make it to San Diego Comic-Con this year? Not to worry! Team Trek Central and our sister site Nerdgazm will give you the latest Star Trek news from Paramount+ and merchandise partners straight to your feeds. Plus all the big film and tv news to geek out about! Follow along with the weekend's news and announcements on our social media channels below. Make it so!
---
More From Trek Central
📰 – REVIEW: Strange New Worlds: "Tomorrow and Tomorrow and Tomorrow"
🔥 – Star Trek: Strange New Worlds – 'Ad Astra per Aspera' Easter Eggs
🔍️ – Star Trek Library Collection: Volume 1 Review
---
Join the Star Trek conversation via our social media platforms: