Finally, we're stepping into the world of Star Trek: Resurgence. While the upcoming video game may be delayed, that's not stopping us. IDW Publishing brings us Star Trek: Resurgence Issue #1. The first in five issues that are a prequel to Dramatic Lab's narrative adventure game. Resurgence game writers Dan Martin and Andrew Grant write the comics. However, the artwork is by Josh Hood, known for Star Trek: Mirror Broken.
While it's sad the game may be delayed, we've got the comic to tie us over. Additionally, it appears the comic reintroduces us to a known character. Doctor Leah Brahms, previously seen in Star Trek: The Next Generation, pops up in Issue #1. She'll be working with the crew of the USS Resolute. The Centaur-class starship is also the hero ship of the upcoming video game. Star Trek Resurgence is now set for a 2023 release.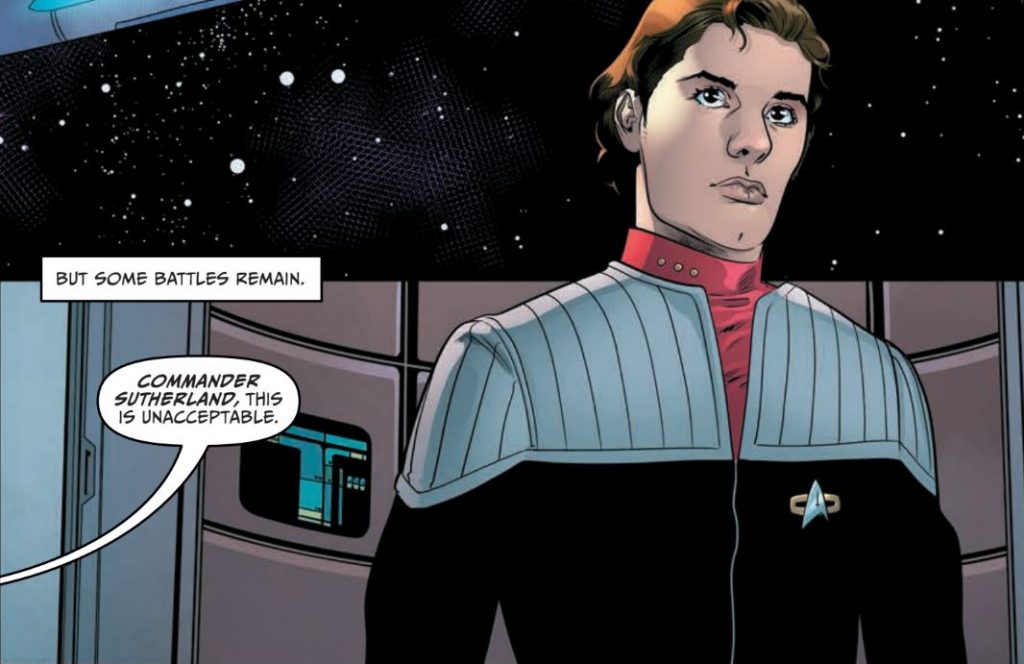 Welcome Back, Doctor Brahms
The issue starts off with our introduction to Doctor Brahms. Leah was last seen in Star Trek: The Next Generation. While some think she may appear in Star Trek: Picard Season 3, we'll need to continue waiting and reading. However, the doctor is out researching on a planet. This is where our mystery beings. She's located by some unknown starships and presumed captured. Additionally, we're also introduced to the USS Resolute's First Officer. I'm confident he might not last long due to what we know of the game.
Though I must say, I appreciate the world-building. The Centaur-type is identified as a vessel built for war. Therefore also informs the reader The Dominion War was five years ago. It's a nice way to tie events together. However, this is something Star Trek is doing a lot of lately. Perhaps story executives are learning about the importance of creating connected timelines.
Star Trek: Resurgence Issue #1 reintroduces us to The Talarians. Another relic of Star Trek: The Next Generation. This species was featured in an episode of TNG and seen at Deep Space Nine on occasion. However, here they appear to be a part of the growing mystery. Furthermore, I am captured by the comics story, especially when discussing new warp cores and fuel sources. We all know how well Warp Travel eventually goes in the Star Trek universe.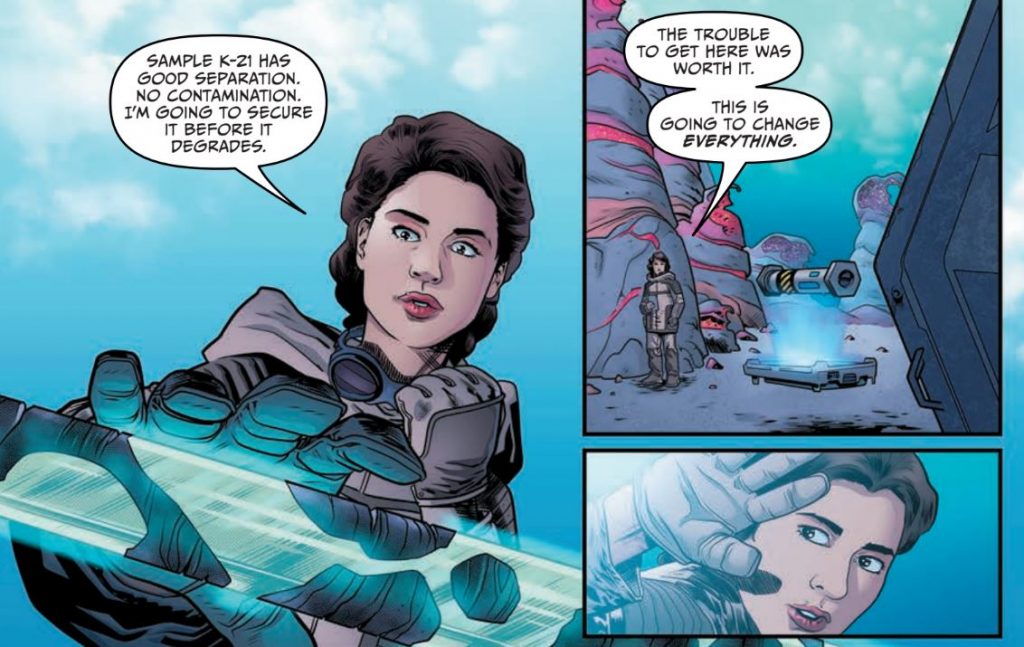 Introducing The Resolute
The comic does a fantastic job of establishing the crew of the USS Resolute. Ahead of the game, it's great to learn about these characters—especially Captain Solano, who might not be the video game's main character. I like our focus on Commander Luke Sutherland. However, I do fear for him. He is absent when we look at Star Trek: Resurgence trailers. Additionally, the First Officer of the Resolute is Commander Rydek. Might this hint that Sutherland does not make it through this comic adventure?
Regardless, I do hope some of these other characters pop up in-game. You've got Science Officer Commander Ben Westbrook, who looks like he could put heads with anyone. As well as that, you've got Commander Yann Urmott, the Resolute's operations officer. Can we appreciate how many commanders the ship has? It reminds me of the USS Discovery! Anyway, they also establish the Chief Medical Officer, Doctor Eraam Duvall. We should hopefully see her in the game as well.
I'd say the comic is placed well to set up the video-game. However, as is said, I fear that these characters might not be around by the time we get to the game. However, the comic does answer my concern about Commander Sutherland. A neat line is dropped about him being in line for his own command. Therefore by the end of this comic book adventure, we might see that.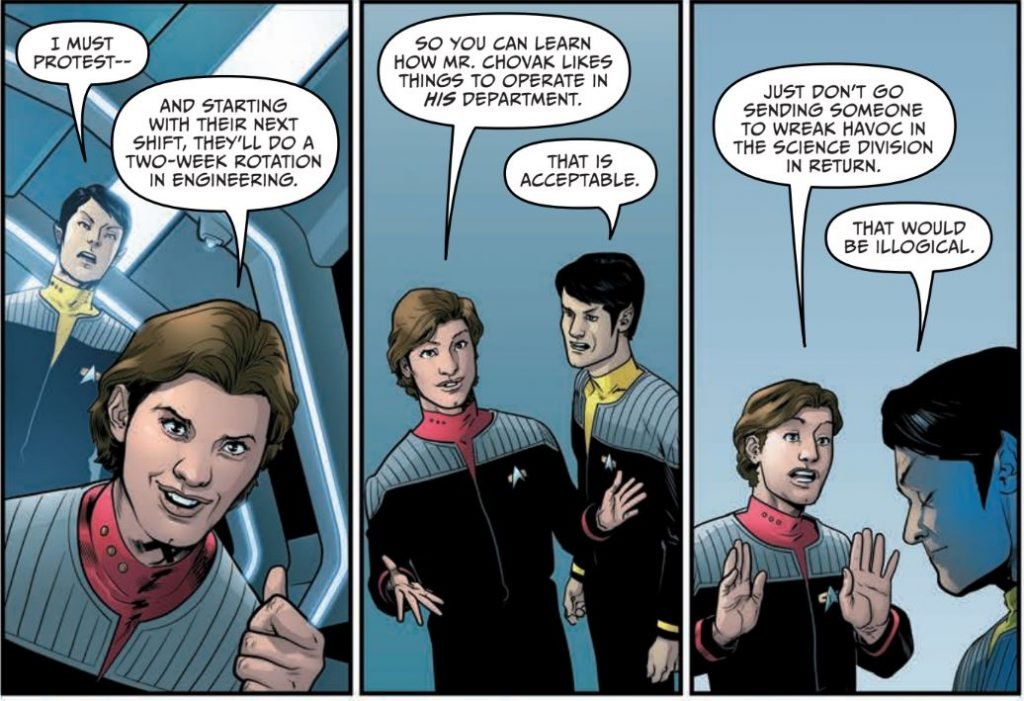 Old Friend, Turned Villian
The big reveal? Another call back to The Next Generation. The Talarian Captain is actually Jono Endar. Captain Picard and the USS Enterprise-D previously encountered him when he was a young man. Following his Talarian starship was disabled. However, it was not long before Picard and the Enterprise attracted the attention of the Talarians under Captain Endar. It's a surprise twist and one I was not expecting to happen.
Jono is actually the grandson of a Starfleet Vice Admiral, Connaught Rossa. The TNG episode "Suddenly Human" deals with him coming to terms with his actual family. As such, we learn Jono was left as a survivor following the Talarian attack on his colony. This was during the event known as the "Galen Border Conflict" in 2357. An event which took place before The Next Generation. I'm already intrigued by what his reintroduction into Star Trek means. Especially as we follow on from Star Trek: Resurgence Issue #1.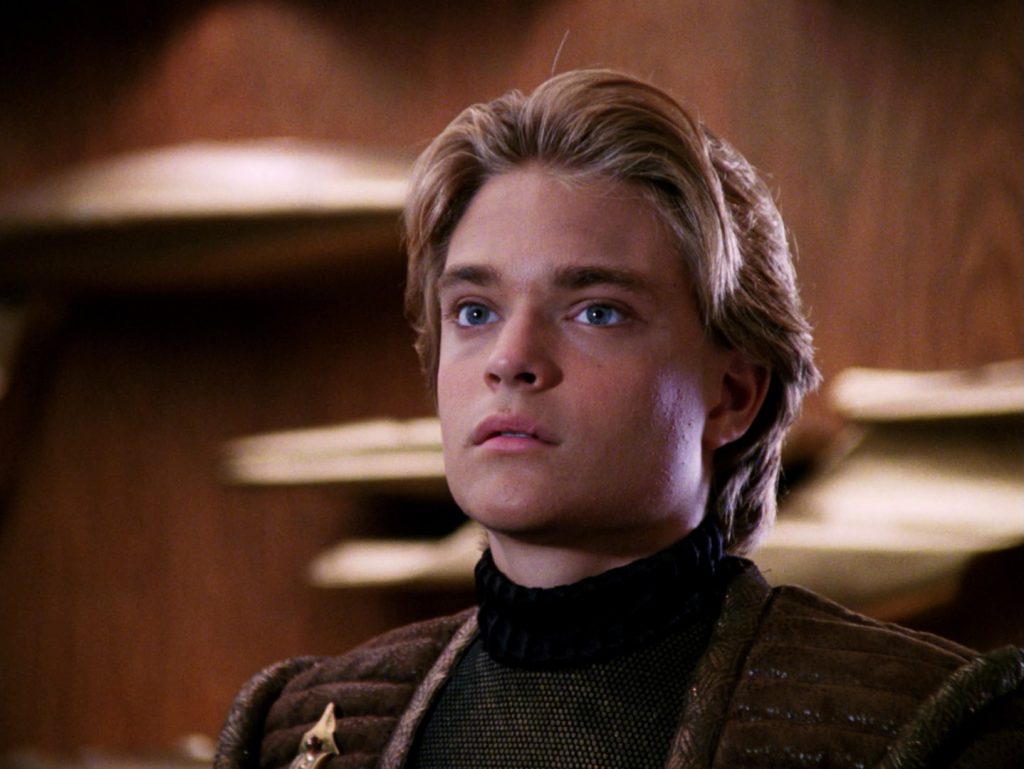 What Is Star Trek: Resurgence?
Star Trek: Resurgence is an upcoming video game from Dramatic Labs. It's a single-player narrative adventure set in the era shortly after the events of Star Trek: The Next Generation. The game will feature an original story with new characters. Players will find themselves onboard the USS Resolute. However, the game sees a player take on the role of two principal characters. First Officer Jara Rydek or Engineering Crewman Carter Diaz. The plot revolves around a sinister mystery involving two alien civilizations on the brink of war.
Ambassador Spock is due to make an appearance. However, players will also immerse themselves in the Star Trek universe. Therefore interacting with new and returning characters through a variety of dialogue and action gameplay. The game was first announced over a year ago, on December 9th 2021. After being delayed from the initial release date in 2022, the game is now targeting a Spring 2023 release date.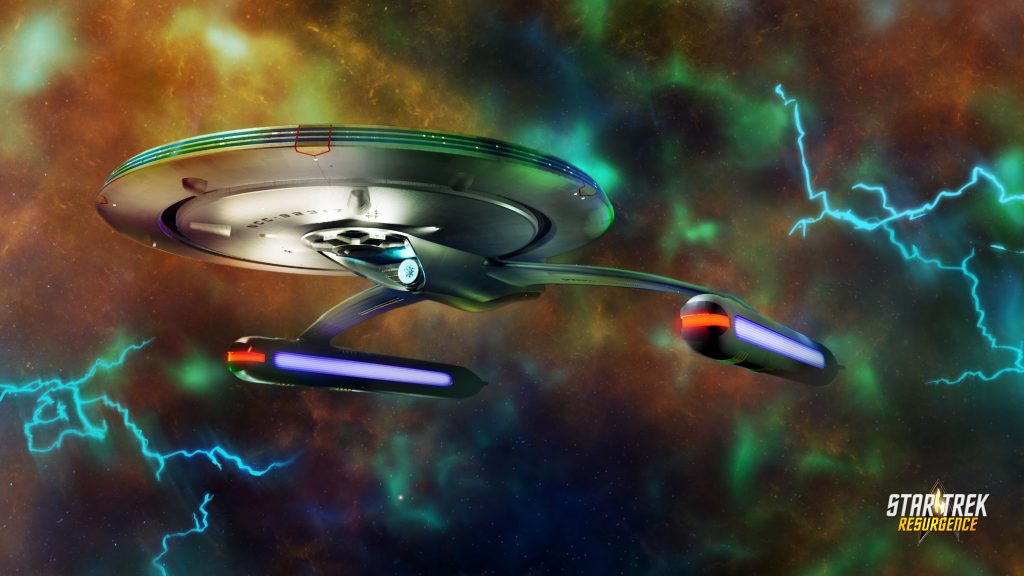 Conclusion
What a cracking introduction to the world of Resurgence. I'm happy that Star Trek: Resurgence Issue #1 hooked me! While we eagerly await the upcoming video game, the comics from IDW Publishing will keep us entertained. Issue #2 of Star Trek: Resurgence is due on December 14th 2022. However, the fun does not stop there, as there are five issues. Make it so!
---
More from Trek Central
? – Janeway Reunites With Seven Of Nine!
? – Star Trek Needs To Learn From Star Wars!
? – Star Trek Picard Season 3 Trailer Reveals A New Enterprise!
---
Join the Star Trek conversation via our social media platforms: