Star Trek: Picard Season 2 Steelbook Blu-Ray & DVD Releases have beamed down. Sir Patrick Stewart's adventures as Admiral Jean-Luc Picard can now be on your TV. Paramount is set to release Picard Season 2 in the United Kingdom on November 14th. Both a DVD and Blu-Ray release are taking place. However, there is a limited edition Blu-Ray Steelbook. Both editions include all ten episodes and special behind-the-scenes features about the second season.
Trek Central is celebrating the home media release with a giveaway! Season 2 of Star Trek: Picard saw a time travel adventure with John De Lancie's "Q". Picard enlists his friends, such as Seven of Nine (Jeri Ryan), on a bold new adventure. Taking them back to an alternative 21st-century Earth. However, their race against time to save the galaxy's future produces exciting results.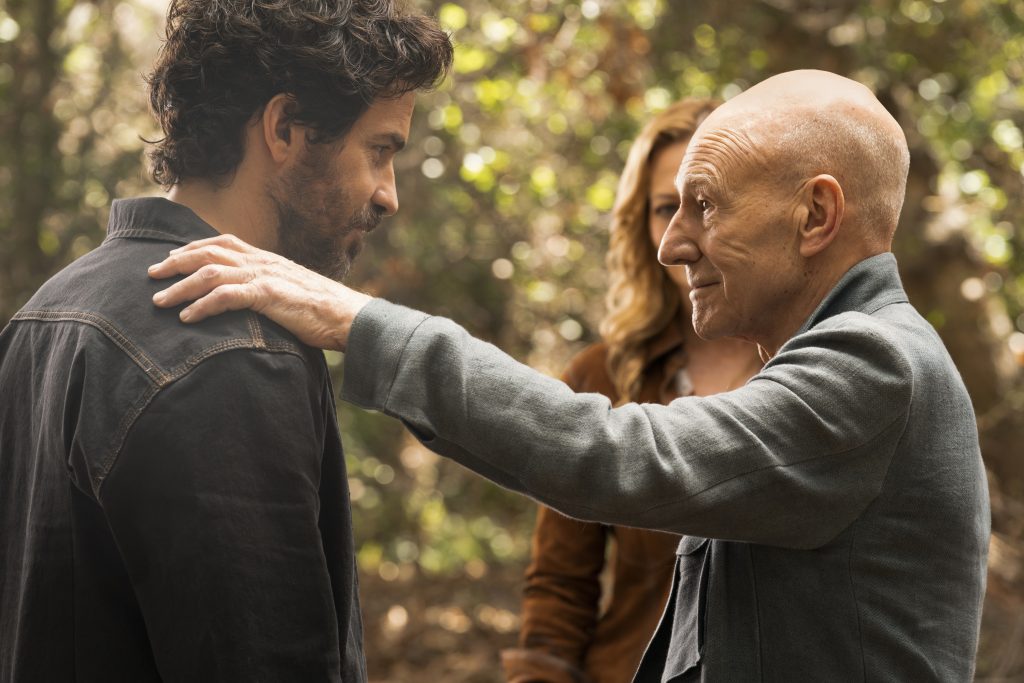 Picard Season 2 Special Features
The Star Trek: Picard Season 2 Steelbook, Blu-Ray and DVDs include over one hour of special features. These include a detailed look at the new USS Stargazer. The ship's sets are being reused in the upcoming Star Trek: Picard Season 3. However, the ship is now named the USS Titan-A and will feature a new captain.
● THE USS STARGAZER – The featurette takes a deep dive into the creation of the USS
Stargazer, from conception to building out and features exclusive timelapse photography
alongside Production Designer Dave Blass, who brought the original TNG art
department onboard, including the famed Star Trek graphic artist Michael Okuda, and
design artists Doug Drexler and John Eaves to recreate the latest USS Stargazer.
● THE CHATEAU – Led by Production Designer Dave Blass and Prop Master Jeff
Lombardi, the featurette, explores the transition of Picard's chateau following its redesign
and conversion to the Dataverse in season one.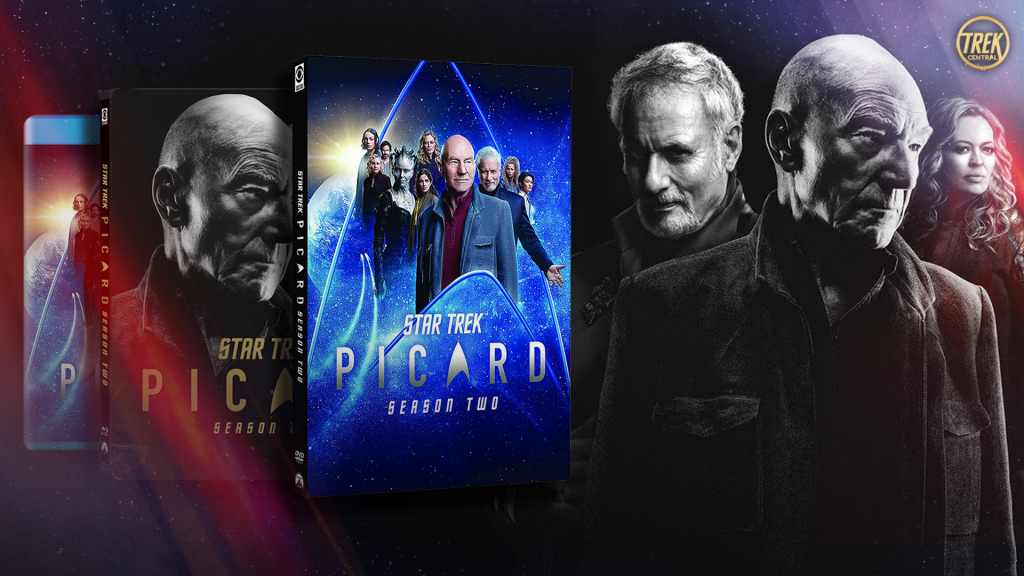 ● THE TRIAL IS OVER – The intimate, behind-the-scenes look connects fans with John de
Lancie who reprises his role as Q, and playing a significant part in the season two story arc.
● REBUILDING THE BORG QUEEN – The featurette showcases actress Annie
Wersching as she discusses stepping into the role of the Borg Queen. After 25 years,
the iconic character returns through advanced design and production techniques, which
are further discussed by Designer Neville Page, Prosthetics Master Vincent Van Dyke
and Make-Up Department Head James MacKinnon.
● PICARD PROPS – Property Master Jeff Lombardi takes fans on a tour that showcases
the various props created for STAR TREK: PICARD – SEASON TWO.
● PICARD PASSAGES – Alongside cast and crew, fans will follow the heroes from STAR
TREK: PICARD through time and space as they encounter old and new friends, as well
as challenges in the latest season.
● GAG REEL
● DELETED SCENES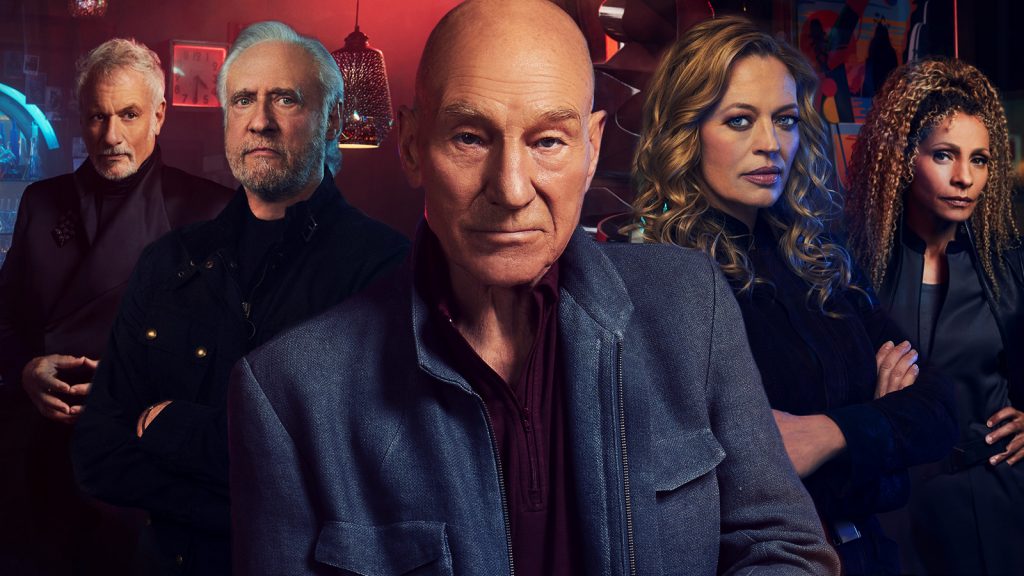 Star Trek: Picard Season 2 (UK) Blu-Ray Giveaway
Teaming up with CBS Home Entertainment, Trek Central has a Star Trek: Picard Season 2 Steelbook & Blu-Ray giveaway. We're giving away TWO COPIES of the Blu-Ray for Season 2. Additionally, we're giving away ONE STEELBOOK of Star Trek: Picard Season 2 on Blu-Ray. Therefore all you need to do is enter below via the Gleam.IO integration and follow the steps for a chance to win one copy for yourself. Winners will be drawn automatically and contacted via email.
EDITORS NOTE: This giveaway is open to those in the United Kingdom (UK) only, due to region restrictions outside of our control. 
               - Jack Trestrail, Editor in Chief & Director
Trek Central – Star Trek: Picard Season 2 Blu-Ray Giveaway! (UK)
Conclusion
Star Trek: Picard Season 2 streams exclusively on Paramount+ in the U.S. and is distributed concurrently on Amazon Prime Video in more than 200 countries and territories. Additionally, it airs on Bell Media's CTV Sci-Fi Channel in Canada and streams on Crave. The upcoming Star Trek: Picard Season 3 beams down on February 16th 2023.
---
More from Trek Central
? – Star Trek Prodigy Supernova Game Review!
? – Star Trek Needs To Learn From Star Wars!
? – Star Trek Picard Season 3 Trailer Reveals A New Enterprise!
---
Join the Star Trek conversation via our social media platforms: