It's been some time since we've had a new Star Trek video game. Thankfully, Star Trek: Prodigy Supernova releases today. Set around the hit animated kids' show Star Trek: Prodigy, the game follows two of the series' main characters. Players can also expect to encounter familiar faces such as Hologram Captain Kathryn Janeway. However, is this a good game for players of all ages or younger audiences?
Styled as the first-ever family-friendly Star Trek game, Supernova aims at younger players. As someone slowly growing out of the "young" category, I was unsure how I would find the gameplay. Additionally, this is the best time for the game's release. Star Trek: Prodigy is set to return with ten episodes on October 27th. We've already heard how Prodigy engages younger audiences towards the world of Star Trek.
Developed by Outright Games, Supernova is the first Star Trek video game in a long time. Diving into the core of Trek, players can expect to make first contact with aliens. Additionally, players can test themselves with puzzles and challenges. However, they will be assisted by the full cast of Star Trek: Prodigy, who reprise their roles. For example, Kate Mulgrew is back as Janeway, while Brett Gray voices his character of Dal.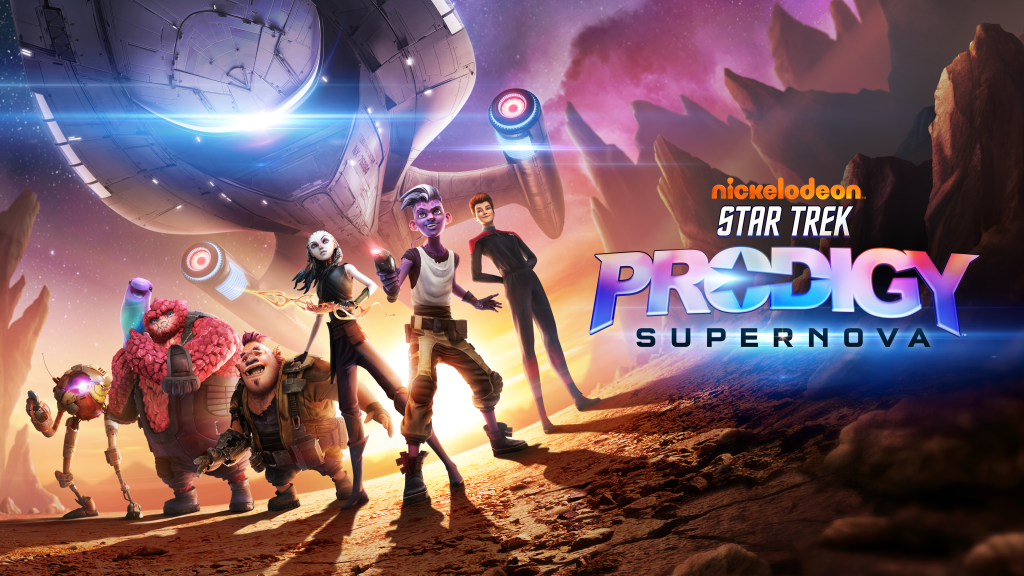 The Supernova Storyline
So, where does the story take place? The Star Trek: Prodigy Supernova Game follows from when we left our heroes at the end of Season One, episode 10. One thing we learn, The Diviner is somewhat back. Well, his "Watchers" are. They were seen in the game's trailers. However, they make a delightful enemy to combat in-game. The main story revolves around the game's title, Supernova. The crew and USS Protostar wander into a system that will soon go supernova via its Dyson sphere star.
Already within the first two hours of gameplay, we're teased with a mystery. This storyline engaged me well. It's the type of story we'd expect in Star Trek: Prodigy. Supernova introduces this idea of "The Watchers" conquering a planet in The Diviner's name. However, it seems something else might be going on. While the first 2 hours of the story do not give anything away, and I don't want to spoil it, I'm engaged.
I've got to commend the game. It's introducing us to a new story involving the Prodigy characters. While it seems like we might be done with "The Diviner", "Drednok", and "The Watchers" in Star Trek: Prodigy, the game brings them back in a refreshing way. It's interesting to learn what The Diviner has been doing elsewhere in the galaxy. You know, before he became obsessed with looking for the USS Protostar.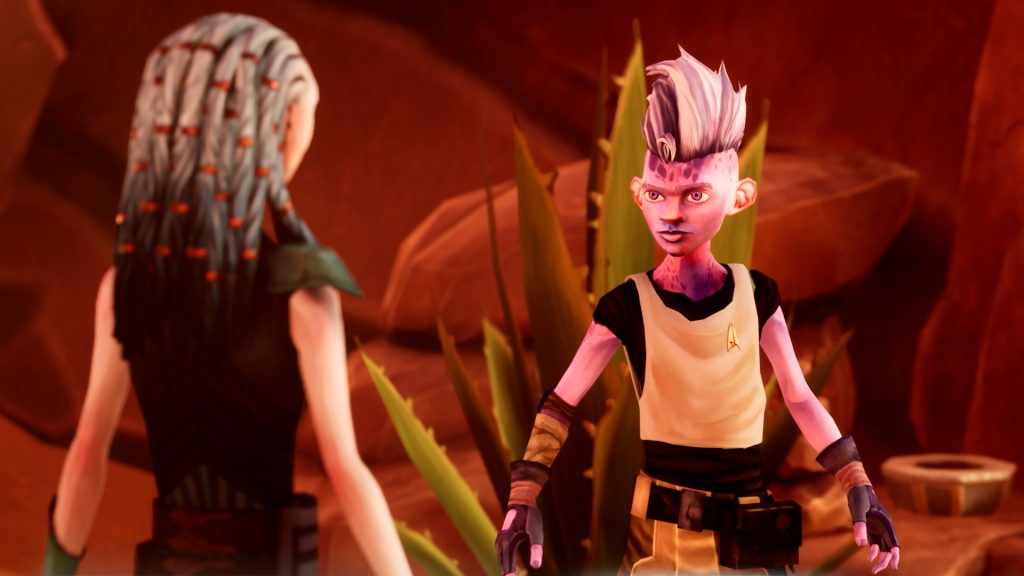 Supernova Gameplay
As this game is aimed at younger players, the gameplay is kept simple. However, that does not mean it's limiting or boring. While I keep trying to press "Shift" and accidentally swap characters, that is due to me being used to FPS video games. However, Supernova combines Star Trek worldbuilding with effective gameplay. I've got to commend the designers on the maps in-game. Especially the USS Protostar. This is the closest we've gotten to walking around a Star Trek hero ship recently. It's fantastic.
Hearing the Prodigy characters interact is fantastic. Via gameplay, we get commentary that adds to what we know. An example of this is Janeway saying, "I am fangirling". Now be honest. No one expected Captain Janeway to say that. Well, Hologram Janeway does upon Gwyn's discovery of libraries. The Star Trek: Prodigy Supernova Game also has a great mission collection system. Players can collect items to display in the Protostar's captain room. Including Deep Space Nine, The Phoenix warp rocket and Michael Burnham's time suit. Great references.
Initially, I was worried the puzzles might be a little easy. However, I was surprised when some actually made me step back and think. Therefore I think this aspect of gameplay will be a nice challenge for fans of all ages. Combating the watchers is good. However, I quickly got tired of it in the first 2 hours of gameplay. Some parts of shooting the same guy repeatedly in the same circumstances got rather tedious. However, this is the nature of games like this.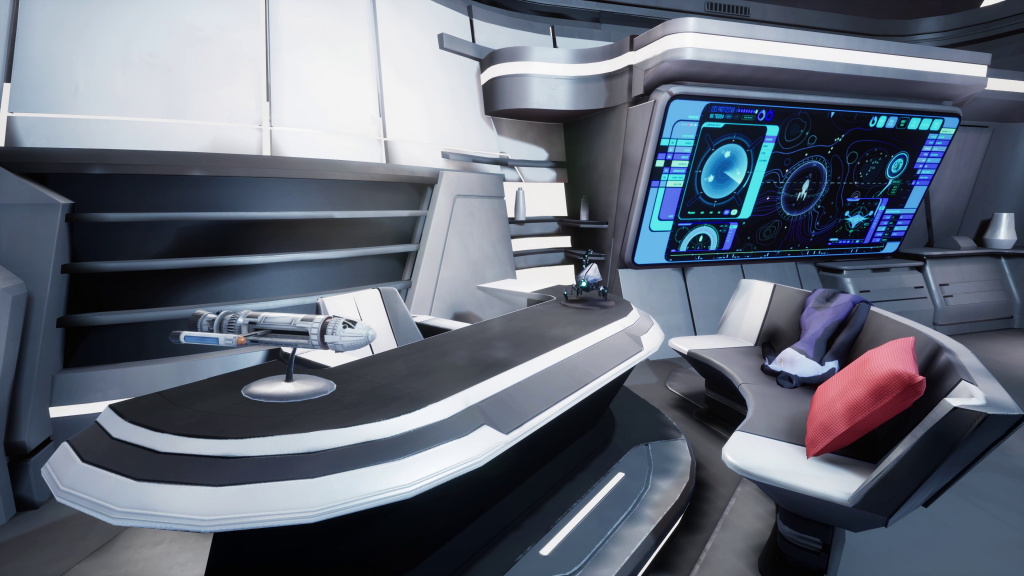 Our Thoughts Star Trek: Prodigy Supernova
Star Trek: Prodigy as a show is about introducing younger audiences to Star Trek. Therefore teaching some of Star Trek's values in new ways. One of the common ones is always climate change and looking after the planet. It's a major issue for us in the world right now. However, I was pleasantly surprised while playing the game to find it touches on the issue. Through in-game dialogue, we learn the planet you start on dried up due to Global Warming. Janeway references the 21st century.
I've got to commend the soundtrack of the game. Whether it is ambient music while sitting on the main menu or mission-specific tracks, it feels like we're inside Star Trek: Prodigy, but it is still original to the game itself. Overall the game does feel like we've just stepped into the series. The sounds and character voices add to the authenticity of gameplay and storytelling. My only concern is when it comes to the game's combat. As I mentioned earlier, the repetitiveness of it could bore some.
The graphics of the game are something to talk about. While the in-game graphics and cut scenes are fantastic, I was disappointed by the opening cinematic. However, I can put this down to myself and the players being used to the cinematic quality of the series. But loading In and seeing only storyboard cut scenes are a little bit of an odd choice. Though I guess it does make sense for the sake of the story and target audience.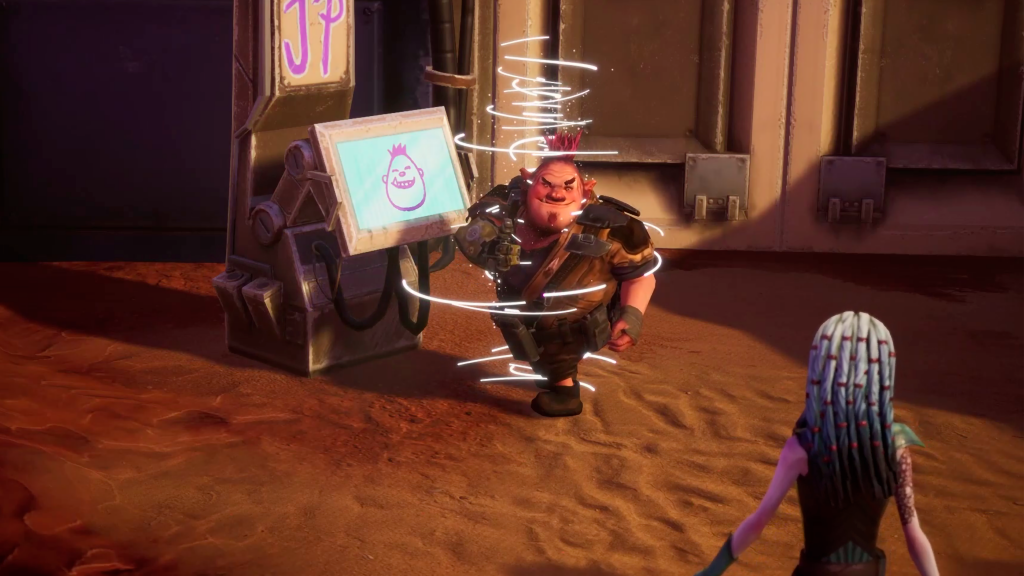 Conclusion
The Star Trek: Prodigy Supernova Game officially releases today, October 14th. Players can purchase it for PlayStation 4®, PlayStation 5, Nintendo Switch™, Xbox One, Xbox X|S, and Steam. Originally the game was set to release on the Stadia platform. However, Google recently announced that Stadia would shut down as a platform and service. The game is a perfect gift for show fans approaching the holiday season. Young or old.
Star Trek: Prodigy returns to screens on October 27th via Paramount+. At New York Comic Con 2022, it was revealed that actor Ronny Cox will guest star in the series. He'll reprise his character of Edward Jellico from Star Trek: The Next Generation. A novel based on the game's story is coming in January 2023. Written by Robb Pearlman.
---
More from Trek Central
? – EXCLUSIVE: Todd Stashwick Will Appear In Star Trek: Picard!
? – Star Trek NEEDS To Learn From Star Wars!
? – Star Trek: Picard Stargazer Issue #1 Review
---
Join the Star Trek conversation via our social media platforms: