Let's be honest. This is a golden age for science fiction right now. We've got a new Star Trek series left, right and centre. However, is Paramount making use of the Star Trek universe properly? With a handful of issues presenting themselves, maybe they're not. But is it time that Star Trek needs to Learn from Star Wars? With the Star Wars franchise surging forward with brand new shows, merchandise, theme park rides and more, you've got to tip your hat to Disney on occasion.
Disney's acquisition of the Star Wars IP turned heads. Since then, they've transformed the galaxy far, far away into a revitalized media franchise. Just recently, Disney+ launched Star Wars: Andor with Diego Luna. However, they've been clever with marketing and using their media products, whether through merchandise sales or documentary series.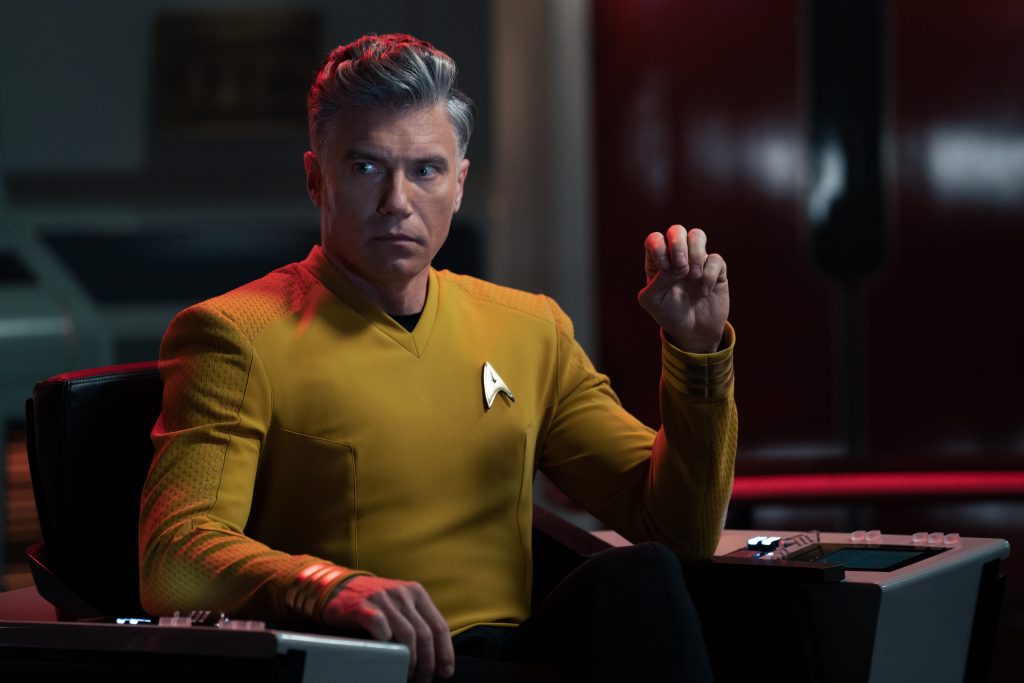 Fans Want More Behind the Scenes Content
Star Trek fans love learning about how the series is made. Seriously, go to a convention, and you'll see fans listening to actors and creatives talk about their time working on the show. We've recently seen new Star Trek: Picard production staff take to Twitter to share their experiences. Showrunner Terry Matalas and Production Designer Dave Blass have been very vocal in chatting to the new audiences.
While Paramount has provided detailed behind-the-scenes shows, is this enough? Yes, we've got Wil Wheaton hosting "The Ready Room" after show, but surely we could do more? Disney+ rolled out "Disney Gallery: The Mandalorian" to follow the development of their new flagship series. Following the release of the live-action show, the Gallery series shed light on how it was made for new audiences.
Surely Paramount could do something similar for Star Trek? When you've got so many passionate creatives, it would make sense. Say what you will for Star Trek fans and creatives, but everyone is eager to share what they are passionate about. Additionally, would it be that hard to do? Logistically, maybe not. For example, a set tour of the USS Stargazer by Dave Blass and Terry Matalas would have been fantastic for Star Trek: Picard.
What Star Trek Could Do
As I've mentioned, Disney+ has used their Star Wars IP via expanded behind-the-scenes content. However, it's not just documentary series like The Gallery. Using Disney+, there are even on-screen digital experiences that viewers can put on their TV. At Christmas 2021, I had Star Wars: Biomes playing on my TV while awaiting guests to arrive. Now imagine doing that with Star Trek.
Another Disney+ Short that could work wonders for Star Trek is "Vehicle Flythroughts". Now imagine flying through the USS Enterprise on your TV screen. Perhaps even taking a new tour through Star Trek: Picard's USS Stargazer. Additionally, giant new sets from Strange New Worlds could give viewers a new behind-the-scenes experience. The Star Trek Universe is so rich with content. Why is Paramount not taking a leaf from the other big science fiction IP?
While The Ready Room provides a good amount of detail on the currently airing series, there is no reason Paramount can't do more. Ultimately when it comes to this specific section, it is likely down to budget requirements and restrictions. Producing extra content like this will take time and money. Additionally, it is not main-stream content, therefore will not have the same pull that a series would. However, I would never underestimate Star Trek fans. They love this type of content. So give it a test Paramount.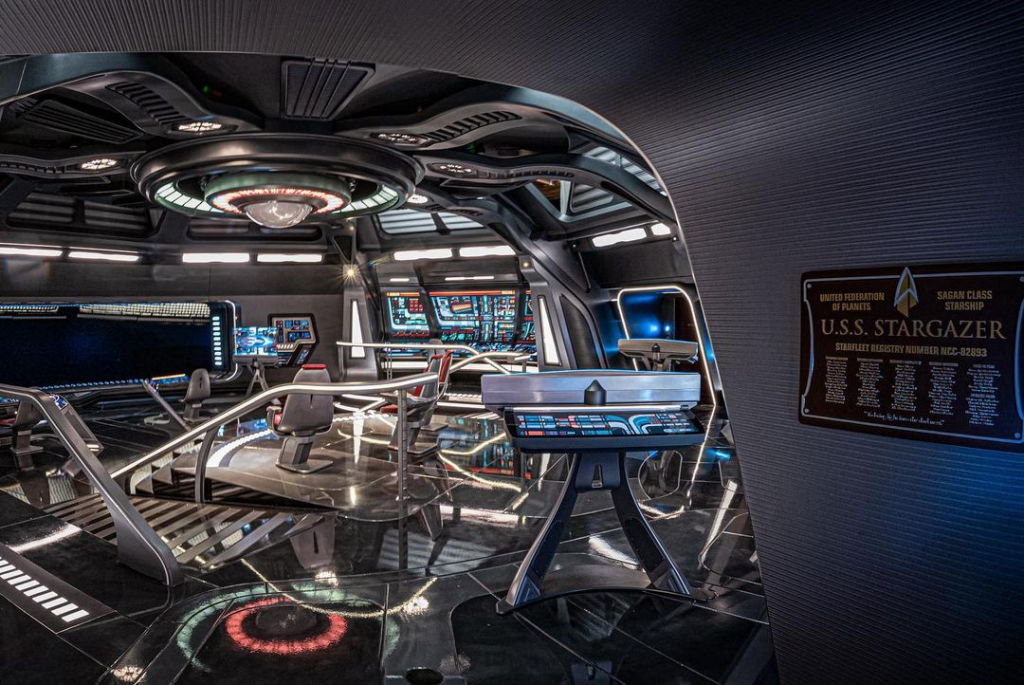 Star Trek Is For Everyone, Just A Reminder!
Star Trek is for everyone, but Paramount seem to forget that. This is something that Star Trek NEEDS To Learn From Star Wars. Well, specifically, Paramount need to learn and fast. The main gripe for Trekkies in recent years is access to the content they love. Paramount+ took too long to roll out internationally. Additionally, the lack of communication or acknowledgement for International fans soured the opinions of many.
Before anyone jumps to me, yes, we're aware that business deals and relations take priority regarding the International release of media. Sadly this is the truth. However, there are many instances of Star Trek not being accessible to audiences outside the United States. Geo-Blocking is when content is restricted to certain locations. An example is Paramount+ releasing Star Trek trailers. These are typically locked to the US only.
Other studios, like HBO, have released deals with NowTV, compared to their platform of HBO Max. However, they still release their trailers for House of The Dragon to everyone worldwide simultaneously. Additionally, new episodes release at the same time on ALL PLATFORMS. Star Trek remains behind the times, with Paramount+ releasing new episodes Thursdays and Amazon releasing Fridays. This staged release does create a divide in the fandom. Ultimately International fans feel like second-class fans to the US Trekkies.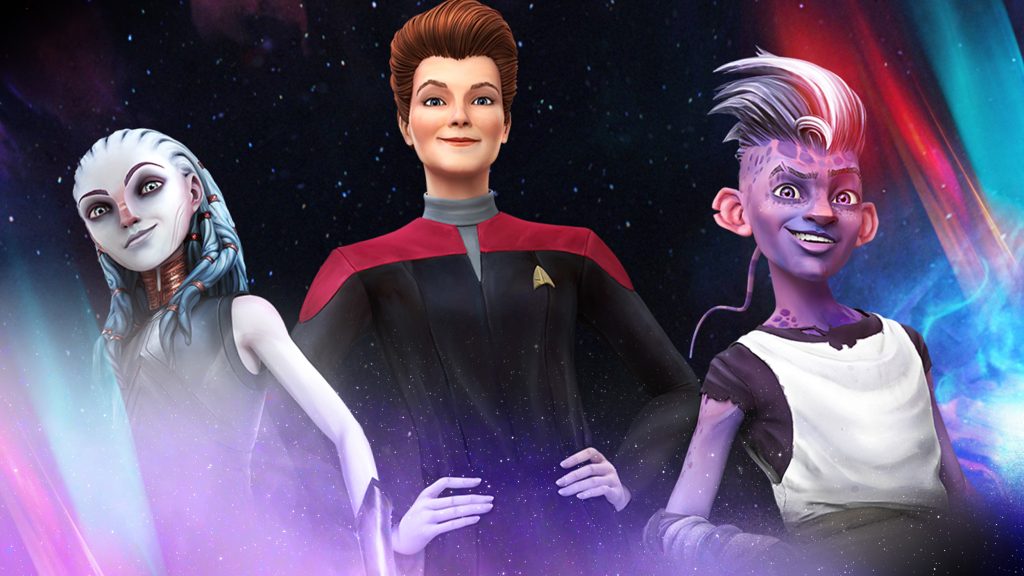 Star Trek: Prodigy Release Time
While writing this article, it seems like Paramount has done it again. The upcoming Star Trek: Prodigy release is scheduled for October 27th on Paramount+. However, the series is supposed to release on the platform on the same day for International fans. Therefore one would expect it on the morning of the 27th, typically around 8 am. Unfortunately, that no longer appears to be the case.
While Prodigy will release on the 27th for Paramount+ in the United States, it appears it will release on October 28th via Paramount+ for United Kingdom fans. Therefore almost 18-24 hours after the US Trekkies have had access to it. Rightly so fans are very upset about this. Additionally, Paramount+, as a streaming platform, Paramount+ can support simultaneous uploads of content. An example is when Star Trek: Strange New Worlds Episode 8 was accidentally released on the UK platform the same day as the US.
Fans Are FREE Advertising!
Being one of the oldest media studios, Paramount may sometimes be unaware of the world's changing times. The age of social media has allowed fans to discuss their favourite shows and movies in great detail. However, the arrival of these social platforms has also brought forward the issues of IP protection and copyright. Something those who wish to create content around the franchise they love have issues with occasionally.
For example, take YouTube Content Creators. The video platform allows those who wish to create unique content to upload and share it with the world. Being a Star Trek content creator is exceptionally difficult. This is compared to making content on something like Disney+. An example of this is discussing the latest trailers for a series. Disney+ allow fans to use The Mandalorian trailers in any way they want when discussing it. If you want to rip it apart detail by detail, feel free. Additionally, you can show multiple bits of it in videos.
However, Paramount are not the best in Star Trek content. An example of this is what I've just mentioned above. If you wish to discuss a Star Trek trailer, like Strange New Worlds, be prepared to face a copyright notice or strike. Seriously, showing clips of a promotional trailer will catch the eye of Paramount's strict automated copyright identification systems. Usually, they also use other social platforms such as Facebook and Twitter to submit DMCA takedowns.
Embed from Getty Images
How Can This Be Solved?
Paramount have the total right to enforce and protect its IP. No one is disputing that. However, there comes a time when the control needs to be appropriate. Mainly for the greater good of the fandom. Fans ultimately are free advertising for IPs like Star Trek. No PR company or campaign will generate the same buzz as fans discussing their passion.
Due to heavy-handed approaches by Paramount Public Relations, fans are sometimes scared to discuss the latest releases. Many do not want to risk getting copyright notices or intimidating messages of copyright infringement due to just sharing and posting promotional material about a franchise they love. To many, it is simply not worth the extra hassle. But what is the way to solve this and pave a new way forward for the Star Trek franchise?
Simple, Star Trek NEEDS To Learn From Star Wars on handling its fandom. Specifically, Paramount need to understand that they have a passionate and loyal fanbase. Keeping them in the dark or acting aggressively towards them will not help you sell your product. Additionally, understanding the audience is key as well. Thankfully creatives such as Alex Kurtzman seem to do so. Especially with building hype around the idea of an Anson Mount-led Captain Pike show, which became Star Trek: Strange New Worlds.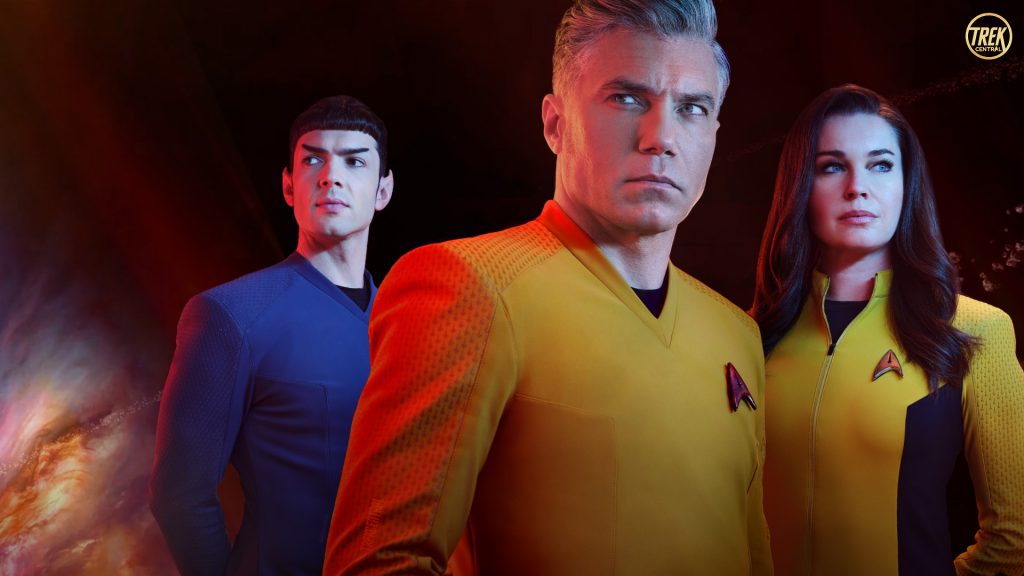 Conclusion
I could write for hours on how Star Trek NEEDS To Learn From Star Wars. Ultimately time will tell if Paramount, as the studio, evolve its approach to the IP they own and manage. Additionally, their approach to fans around the world, not just in the United States. Right now, it's clear that Disney+, while not always getting things right, clearly knows how to manage and protect their IP. While not also abusing fans or crushing creativity.
---
More from Trek Central
? – Major Star Trek Villains Set To Return!
? – Star Trek Needs A New Villain, And The Answer Is Right Under Its Nose!
? – Is Captain Kirk Arriving Sooner Than Expected?!
---
Join the Star Trek conversation via our social media platforms: