The universe of Star Trek continues with the highly anticipated fourth season of the animated series Star Trek: Lower Decks. The series will premiere on Paramount+ on September 7. Prepare for an exciting journey as we dive into the Star Trek: Lower Decks Season 4 Trailer, which debuted at San Diego Comic-Con 2023! The fourth season will be a "love letter" to Star Trek IV: The Voyage Home!
Coming this September!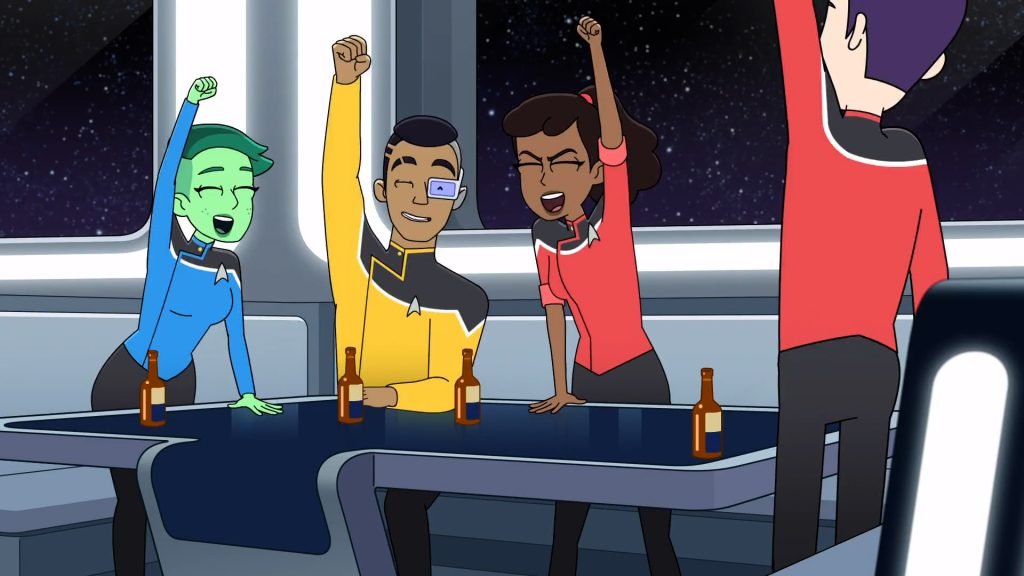 The upcoming new Star Trek: Lower Decks season promises to be another fun adventure for the Lower Deckers. Season 4 will kick off with a double-episode premiere for Paramount+ viewers. Unveiled at yesterday's Star Trek Panel at San Diego Comic-Con, the new trailer hints at an exciting new story arc, with all the usual crazy shenanigans! Star Trek: Lower Decks Season 4 will introduce an alien force that wreaks havoc by destroying starships, and putting galactic peace at risk. Luckily for the crew of the U.S.S. Cerritos, they are too insignificant for such grand matters!
Star Trek: Lower Decks is now the only active, animated series in the Star Trek Universe. Sadly, Star Trek: Prodigy was canceled and then removed from the streaming platform, distressing many fans. Producers are currently searching for a new home for the series. Meanwhile, production continues on Season 2, so there is hope for a future. For the moment, however, Lower Decks proudly carries the flag for Star Trek animation, and its future in the franchise.
Lower Decks Season 4 Charts The Next Course
The third season of Star Trek: Lower Decks saw our Ensign heroes returning to their starting point. The fourth season promises to shake things up by introducing T'Lyn, the Vulcan scientist from one of season two's most popular episodes "Wej Duj". T'Lyn's unusual curiosity annoyed her fellow Vulcan scientists, leading to the character's transfer to Starfleet.
With T'Lyn's arrival, our Lower Deckers' potential for zany antics adds a new personality to the mix. The now-seasoned Ensigns are teased in the trailer as being expected to rise through the ranks of Starfleet. Throughout the Star Trek: Lower Decks Season 4 trailer, there are also multiple references to Star Trek's past and present. Eagle-eyed Trekkies might be able to spot something Star Trek: Voyager related.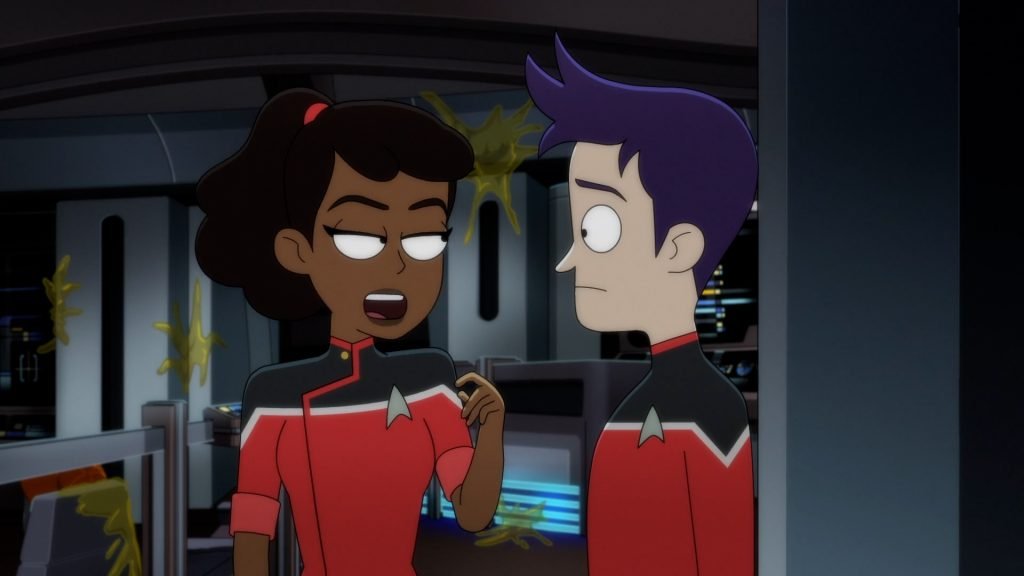 Tawny Newsome (Mariner), Jack Quaid (Boimler), Noël Wells (Tendi), and Eugene Cordero (Rutherford) are all back at the plucky ensigns! And let's not forget the U.S.S. Cerritos bridge crew! Dawnn Lewis voices Captain Carol Freeman, with Jerry O'Connell as first officer, Commander Jack Ransom. Plus Chief of Security Lieutenant Shaxs and CMO Doctor T'Ana voiced by Fred Tatasciore and Gillian Vigman, respectively. All the main characters can be seen in the Season 4 Trailer getting up to their usual antics.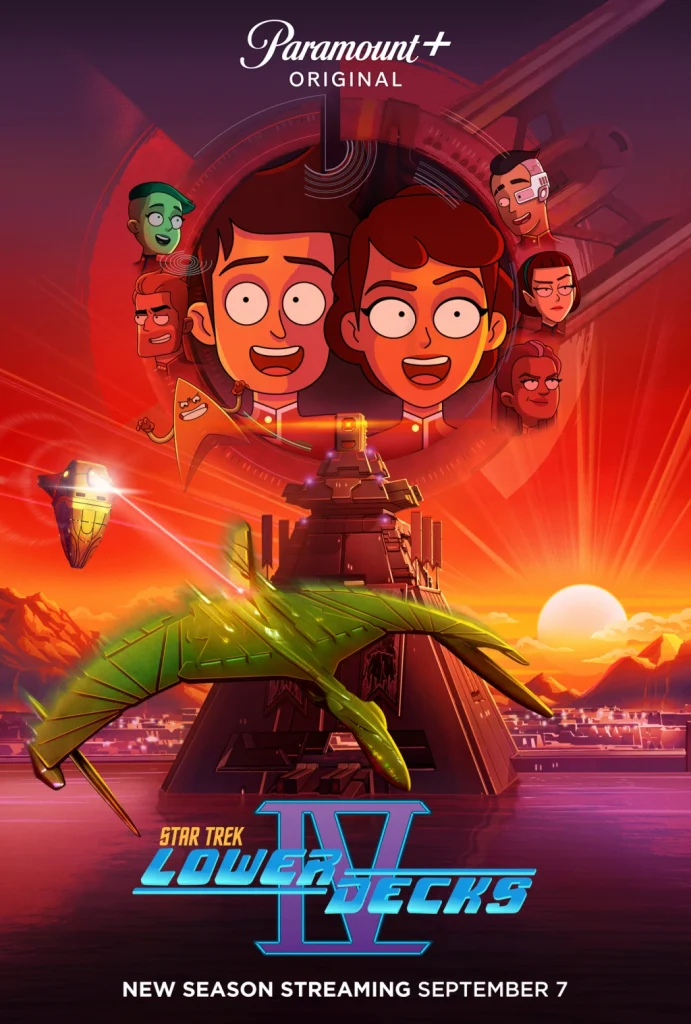 Warp Me, To More Star Trek!
The Star Trek universe is brimming with exciting updates. The highly anticipated Lower Decks and Strange New Worlds crossover episode was also screened at the SDCC panel. "Those Old Scientists" features live-action versions of Newsome and Quaid's characters Mariner and Boimler, a first for the actors on-screen in Star Trek. That new episode was released overnight on Paramount+. You can read our full Star Trek: Strange New Worlds "Those Old Scientists" review here on Trek Central.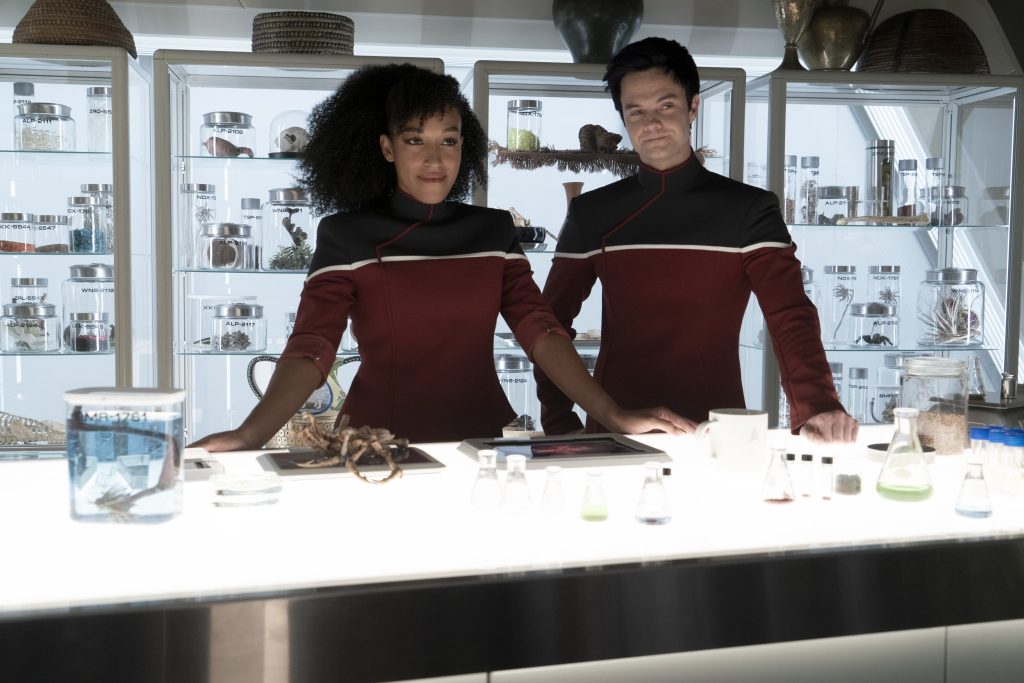 Beyond the upcoming Lower Decks season, fans have much to look forward to. The fifth and final season of Star Trek: Discovery is set to return in early 2024. Discovery was the first series to kick off the current Star Trek era, giving birth to two spinoffs. A Section 31 movie with Michelle Yeoh's Phillipa Georgiou and a Starfleet Academy series is in the pipeline.
Star Trek: Lower Decks is all set to take viewers on a new journey, with its fourth season premiering on September 7 on Paramount+. With new adventures, challenges, and a fascinating cast, the upcoming season will no doubt delight fans. Stay tuned for more updates, and don't forget to check out the new poster!
Trailer Images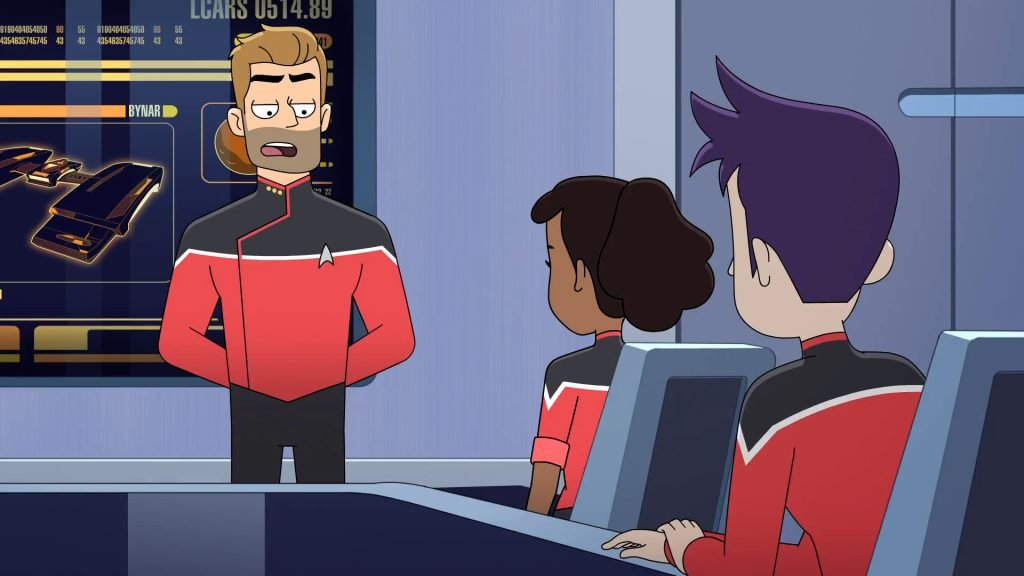 ---
More From Trek Central
📰 – Star Trek: Discovery Season 5 Clip & Updates
🔥 – REVIEW: Star Trek: Strange New Worlds – "Lost in Translation"
🔍️ – Star Trek's SDCC 2023 Animation & Comic Announcements & More!
---
Join the Star Trek conversation via our social media platforms: