It's time we face facts, we're at the end run for Star Trek: Picard Season 2. It won't be long before we'll be discussing our ending theories for the second season. Thankfully, we're not there just yet. However this week we do have Star Trek: Picard Season 2 Episode 8 "Mercy". I have to say that the episode title alone is mysterious. Is someone begging for mercy, are the crew giving mercy to the Borg Queen? Who knows.
Perhaps we'll start to see plot threads wrapping up for Star Trek: Picard. However this week we've got the usual promotional pictures, trailers, and previews. Additionally, we're finding ourselves looking at one detail in particular. This would be the apparent appearance of Vulcans in the teaser trailer. What in the galaxy are Vulcans doing on Earth before First Contact?
"Mercy" is written by both Cindy Appel and Kirsten Beyer, while being directed by Joe Menendez! — "With time running out before the launch of the Europa Mission, Picard and Guinan must free themselves from FBI custody. Seven and Raffi come face-to-face with Jurati and the horror of what she's become." via Paramount
Promotional Pictures
Star Trek Picard Teaser Trailer 2×08
It appears that this week's episode will give us more Q. Well, we hope it will, but the latest teaser trailer does feature him. While doing so, it also features the character of Agent Martin Wells, who swopped in and arrested Jean-Luc and Guinan last week. The character is a wonder and a mystery to Star Trek fans right now. Mainly due to the man playing him.
Actor Jay Karnes is well known by Trekkies for playing Lieutenant Ducane in Star Trek: Voyager. Now many are wondering if he is doing so again. Sadly it looks like this is not the case. Additionally, as the trailer points out, It looks like Well's had a run-in with aliens, specifically Vulcans. We've covered Picard's Vulcan problem in this article, so hopefully, Star Trek: Picard Season 2 Episode 8 expands upon it.
The Ready Room
This week's Ready Room Aftershow clip also focuses on Agent Martin Wells. I think it is clear to say that we'll be getting more detail on him in this episode. Additionally, there appears to be a connection between him and some trespassing aliens on Earth. Perhaps the time divergence stood right in front of us hidden in plain sight. The Vulcans could have been the cause of this all along?
Jay Karnes' character is named Agent Wells. Wells is the class of starship of the Relativity in the Voyager episode of the same name. And yes, I think this adds more evidence that he is Ducane. Maybe not, but it certainly is the case that there is more to Agent Wells than meets the eye. Especially as he interrogates Jean-Luc and Guinan. Take a look at The Ready Room trailer clip below to find out more.
Theory Time
The main questions and theories we have this week revolve around the Vulcans. You'll be able to see them both in this week's preview trailer, as well as the main trailer for Star Trek: Picard Season 2. Why would the Vulcans be on Earth in the past? Are these the same Vulcans we see crash land in Carbon Creek? This would be the Star Trek: Enterprise episode.
We've also got to deal with the Borg Queen this episode. Personally, I am still waiting for the moment the crew capture her, but we might get close to this episode. I'm thinking Jurati runs into Seven and Raffi, cue action sequence fight. It's clear that some of our Picard characters are taking different paths, but does it mean we're losing Picard's crew before they return home? Also, Rios, we need to see what is going on here.
Lastly, I'm simply wishing that Jay Karnes's Agent Martin Wells is just Lieueant Ducane. I know we've mentioned it before and 101 other times, but common. The USS Relativity was a Wells-class Timeship and now Karnes is playing Agent Wells? Yes, this looks to be a reference to HG Wells, but still. I can dream okay!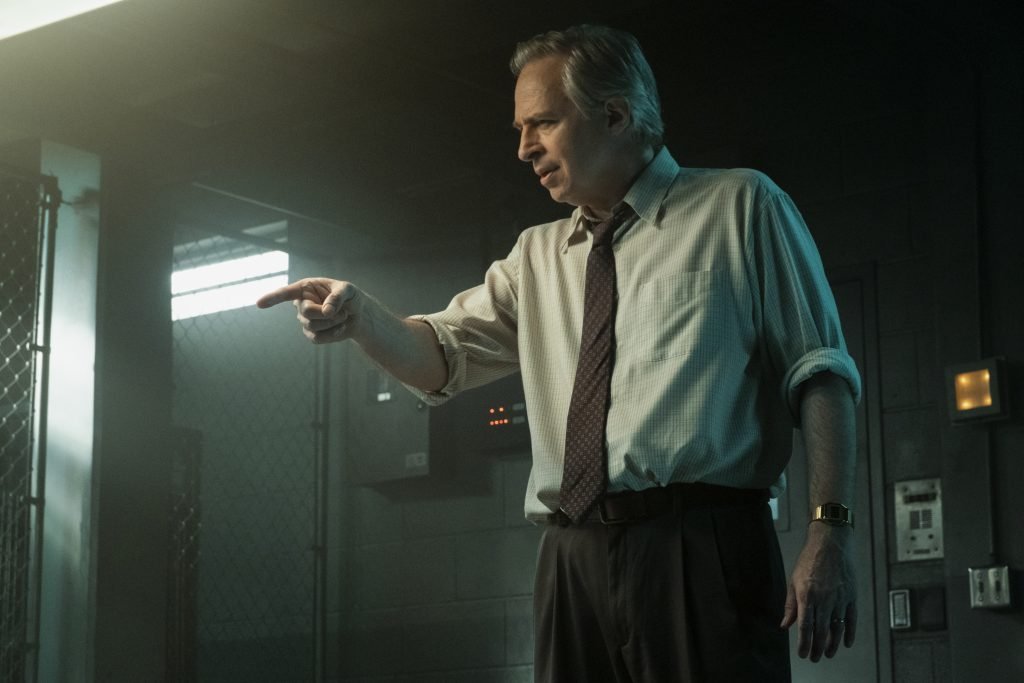 Star Trek: Picard Season 2 Episode 8 airs on Thursday via Paramount+ and on CTV Sci-Fi Channel and Crave in Canada. Additionally, the episode will air on Friday for International viewers via Amazon Prime Video.
---
More from Trek Central
? – Creators Speak On Star Trek: Prodigy's Future!
? – REVIEW – Star Trek: Picard Season 2 Episode 6 "Two of One"
? – TNG Reunites! Trailer for Star Trek: Picard Season 3!
---
Join the Star Trek conversation via our social media platforms: