It is safe to say that Star Trek: Picard Season 2 has its fair share of plot threads. Even the latest episode, "Monsters", sorta gave us even more in a sense. Now, another plot thread the show is yet to explore is Star Trek: Picard's Vulcan Problem. I'm of course referring to the species that would make First Contact with Humanity in 2063. However, with the timeline divergence in season 2, that might no longer be the case.
Yes, you might be quick to remind me that Vulcans did appear on Earth in 1957. This would be seen through the Star Trek: Enterprise episode, Carbon Creek. However, I'm specifically talking about Star Trek: Picard's Season 2 trailer. In one of the promotional trailers for Picard, we can see Vulcans approaching a young human boy. This looks to take place on Earth. But why are Vulcans present on Earth in 2024? Before First Contact is officially made?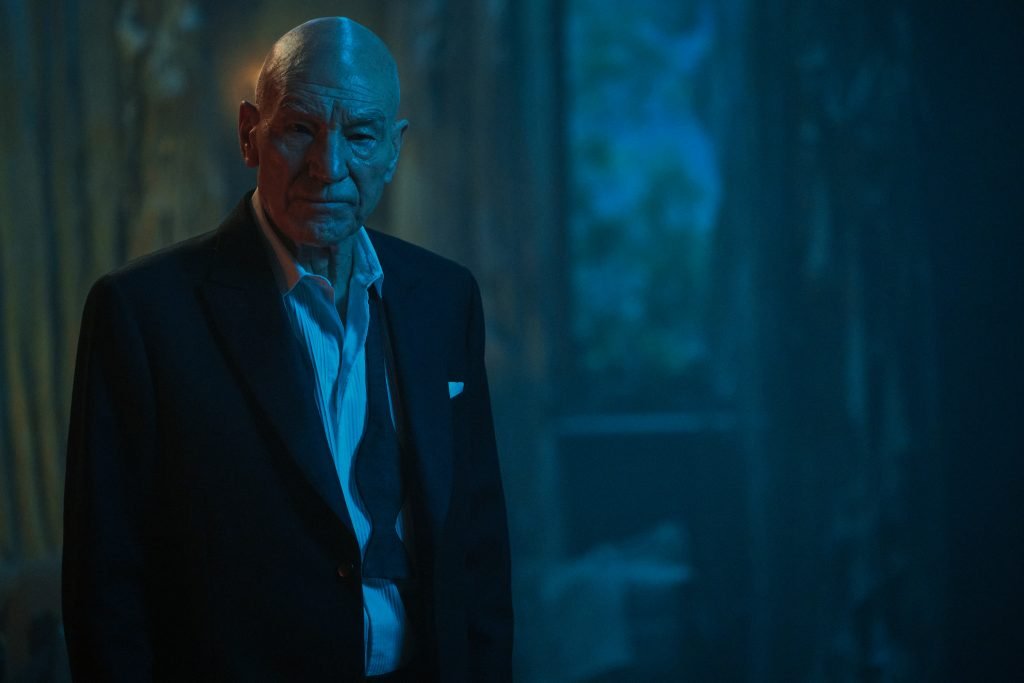 The Divergence
Initially, we drew a comparison between the young boy and young Picard. Trailers pointed to young Picard running around the Chateau and perhaps Vulcans landed nearby early on. Thanks to Star Trek: Picard Season 2 Episode 7 Monsters, we know this is not the case. Both young actors are also totally different and playing different characters it would seem.
We thought that the timeline divergence was something to do with Renee Picard, now perhaps Adam Soong. But what if some sort of event occurred earlier in the timeline? Aliens like Vulcans landing and apparently performing a mind-meld with a young child does make sense. It would certainly cause a stir if they had been detected. Additionally, we now think that one character who has just appeared could play a role in this mystery.
Episode 7 has introduced us to Special Agent Martin Wells (Jay Karnes). While we're still thinking that Martin Wells might be a Time Agent. Mainly due to the factor the actor also played Lieutenant Ducane in Star Trek: Voyager. However, now thanks to promotional materials, it would seem he is playing a bigger role. Let's explore more.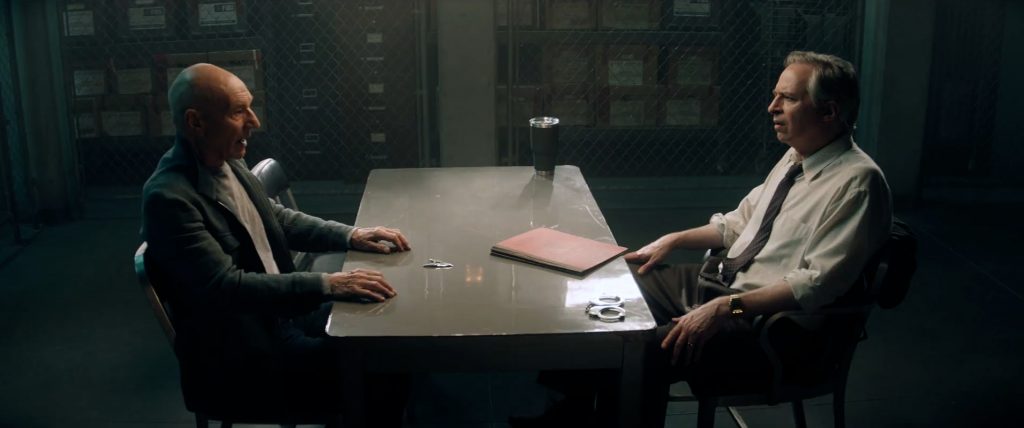 A Vulcan Mystery
Looking at Agent Wells, he does not appear to be your normal law enforcement officer. Instead, thanks to promotional teasers for the upcoming Episode 8, he might have a deeper connection. While interrogating both Jean-Luc Picard and Guinan, Wells does ask if they are extraterrestrials. A simple enough question you would think?
The teaser trailer for Star Trek: Picard Episode 8 reveals that a young boy, who we spoke about earlier, ran across Vulcans on Earth. Now if we simply connect the dots, this young boy is Martin Wells. The same man currently asking Picard if he is an Alien. Well, we know that Guinan is one for sure, but Picard technically does not count.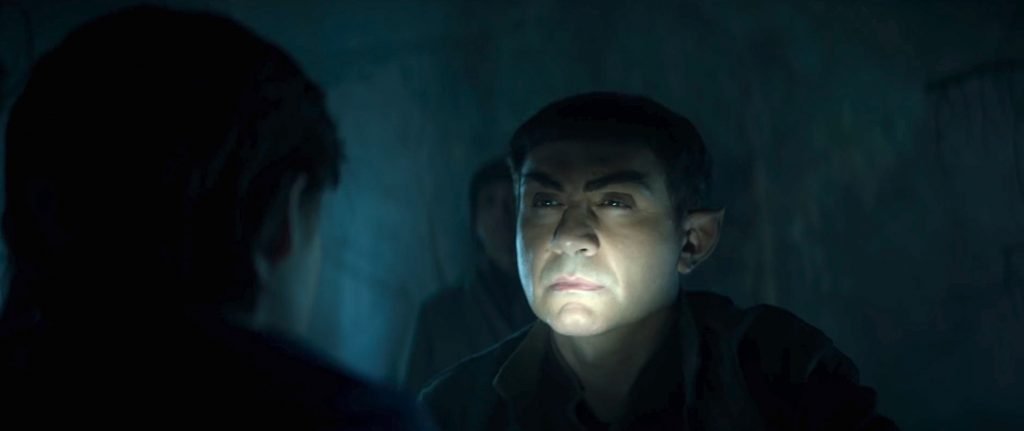 Picard even deduces Wells right in front of him. Saying "I know a haunted man when i see one", "the things we hold onto the pieces of emotional shrapnel that drive us all our lives". While Jean-Luc is saying this to Wells, we get flashbacks of the Vulcans on Earth. But how would the Vulcans interacting with a young Martin Wells change the timeline? Likely it would not.
Instead, if I had to theorize, and I do, It would affect him. "Emotional shrapnel", that phrase there might offer more of a clue. Vulcans suppress their emotions deeply, but what if they shared them with Wells when he was a child via a Mind Meld. That would certainly be an issue and damage the young boy in a way. Seeing and interacting with Aliens? It would explain why he of all people spotted Picard beaming in and decided to investigate.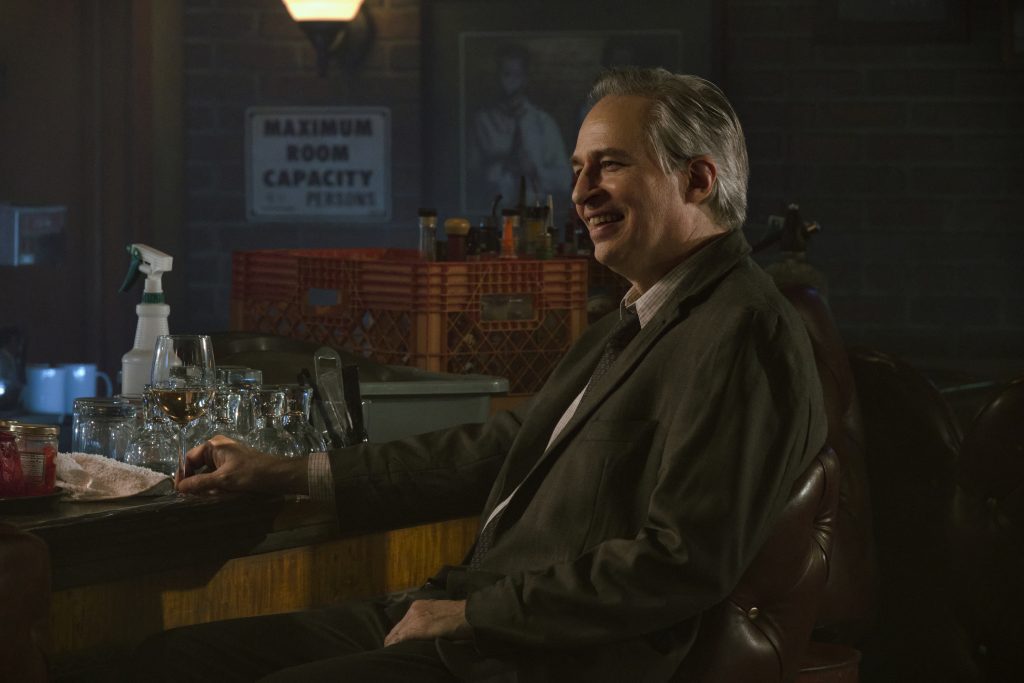 One Plot Too Many?
It would seem with the recent episode of Star Trek: Picard has drawn criticism about plot threads. Some view the second season as having too many, especially as we near the end of the story. Does Star Trek: Picard's Vulcan Problem add even more to it? Perhaps.
We do know that Star Trek: Picard Season 2 and 3 has been filmed back to back. So perhaps it is expected that some of these plot threads will carry over into the third season. I highly expect Jean-Luc's personal life to carry over, so that will likely not be resolved in the second season.
How Martin Wells fits into the story will likely be answered this week in Episode 8. Personally, I'm just secretly hoping that it's all a cover and in fact Wells in Lieutenant Ducane. Seriously, give me some Time Police in Star Trek once again. James Callis could have pulled off that role super well. A man can dream I guess.
---
More from Trek Central
? – Creators Speak On Star Trek: Prodigy's Future!
? – REVIEW – Star Trek: Picard Season 2 Episode 6 "Two of One"
? – TNG Reunites! Trailer for Star Trek: Picard Season 3!
---
Join the Star Trek conversation via our social media platforms: