It's time for the season final of Star Trek: Picard Season 2. It's certainly been a long and interesting road getting from there to here. However, questions still do remain about this season's storyline. Are we going to see all our questions resolved, or not? Additionally, what will the end of Star Trek: Picard Season 2 Episode 10 "Farewell" mean for Season 3?
Preview trailers and promotional pictures are giving us a glimpse of the upcoming episode. We've also got our own theory-crafting, because of course we do. Additionally, it would appear there is no Ready Room Clip for this week's episode. The limelight has been taken by Star Trek: Strange New Worlds. The new series airs the same day as Star Trek: Picard's Season 2 Final.
Promotional Pictures
The latest promotional pictures for Episode 10 have been released by Paramount. Originally i was thinking that Rios might be staying with Picard's crew. Now that we've seen the promotional pictures and his new wanna-be family is back. Maybe this isn't the case?
Preview Trailer
It would appear this week's Star Trek: Picard Season 2 Episode 10 is action-packed. Rockets, drones, Q, Adam Soong, and much more! However, what can we take away from it? Well, for starters, we do get a glimpse of the USS Stargazer again. Check out our theory-crafting below to hear about that. Additionally, we're also getting more Renée Picard (Penelope Mitchell).
Last week's Episode 9 once again confirmed Renée is the center point of this alt-future. Now with the Borg Queen out of the picture, along with Jurati, it would appear the only obstacles are both Q and Adam Soong. However, is this going to go the way we think? Well, thankfully we do know Season 2 is self-contained in its story. Showrunner Terry Matalas confirmed this via Twitter in the last week.
Star Trek: Picard Season 2 Episode 10 Theory Crafting
It would appear we might be heading for some sort of galactic reset. Additionally, the theories of the Borg Queen in Episode one of Star Trek: Picard Season 2, now do appear to perhaps by Agnes Jurati. I'm still convinced we might be facing some sort of surprise twist coming in the final episode of Season Two. However, would we be seeing a returning character? We've recently covered the idea of Wesley Crusher returning in Star Trek: Picard.
Based on the preview trailer, I have a theory, a Star Trek theory! It would seem that someone might need to die in this episode. The Borg Queen dropped this message for Jean-Luc Picard last week. If I had to guess, Tallinn might take Renée's place in the mission.
It still remains to be seen if we'll get a tease of the upcoming third season. With it being confirmed that the second season of Star Trek: Picard is self-contained, that does remain a question right now. Additionally, I do hope we get to see more of the Stargazer. With the galactic reset likely happening, that would make sense.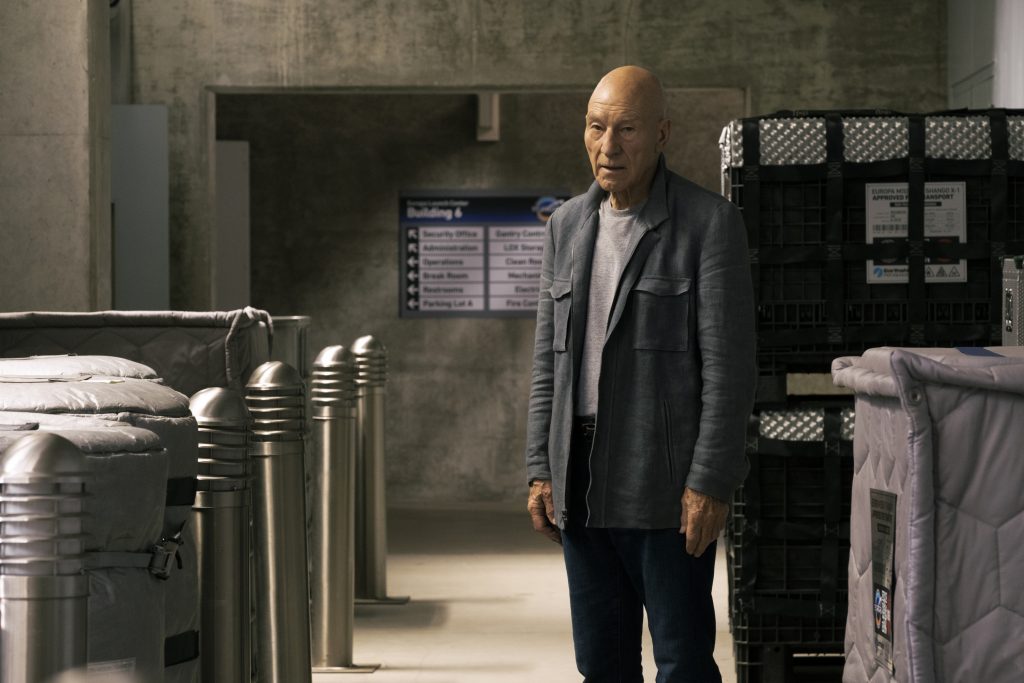 Conclusion
Star Trek: Picard Season 2 Episode 10 airs on Thursday, May 5th via Paramount+ and on CTV Sci-Fi Channel and Crave in Canada. Additionally, the episode will air on Friday for International viewers via Amazon Prime Video.
Don't forget that the new series of Star Trek: Strange New Worlds also airs this week. However, we still do not have Information on International viewers being able to watch the show.
---
More from Trek Central
? – Creators Speak On Star Trek: Prodigy's Future!
? – REVIEW – Star Trek: Picard Season 2 Episode 6 "Two of One"
? – TNG Reunites! Trailer for Star Trek: Picard Season 3!
---
Join the Star Trek conversation via our social media platforms: