In the Star Trek: Picard Season 3 Episode Surrender, Seven of Nine (Jeri Ryan) puts her own life on the line attempting to save the crew of the Titan. Introduced as a member of the Borg collective in Star Trek: Voyager, Seven has transformed from the drone who wanted nothing to do with Starfleet to the second in command who is willing to risk it all for her crew.
Seven has had a multitude of titles in her life so far. Borg drone. XB. Fenris Ranger. Starfleet officer. Although these titles give glimpses into her past and present, none have succeeded in accurately describing exactly who she is. For nearly half their life, she existed in a race that shunned individuality. But Seven has been nothing but unapologetically herself since her introduction in ST: Voyager. If a singular title is needed to describe her, may I suggest Badass?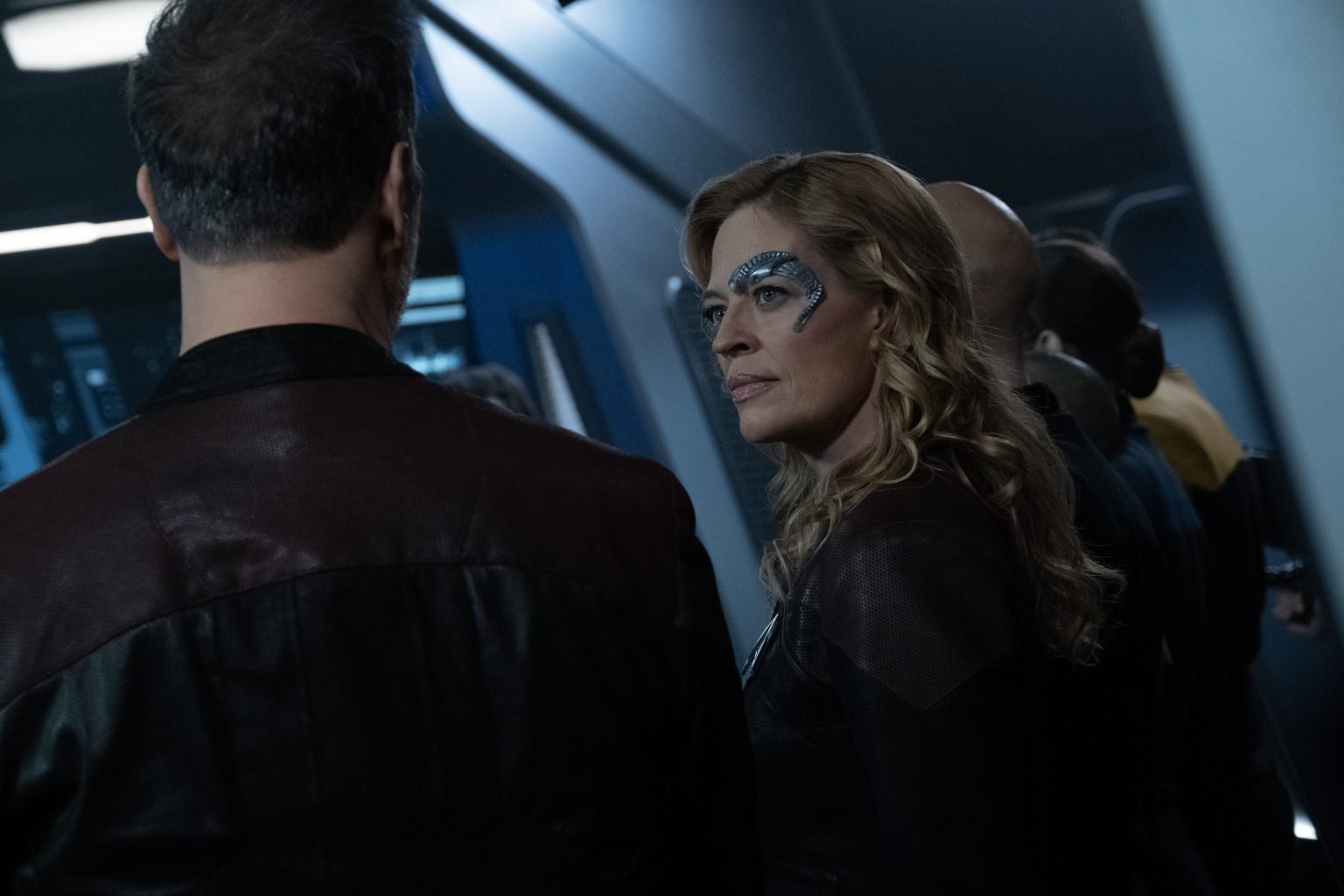 A Borg Beginning
Abruptly separated from the collective in her first episode, Seven of Nine begins her Star Trek journey as an enemy and an outsider. Seven is forced to exist in a world she thought she'd left behind as a child. As a result, Seven spends most of her first year on Voyager rebelling. When she isn't trying to escape, she's busy emphasizing how different she is from the rest of the crew. She intentionally avoids all attempts at integration. Her time is spent trying to replicate her rigid routine lightyears away from the only family she'd known since she was six.

Early in her time on Voyager, a furious Seven tells Janeway that she "cannot change our nature." That all attempts to "rehabilitate" her will be, in fact, futile and that she will ultimately betray them. Not backing down from a challenge, Captain Janeway (Kate Mulgrew) makes it her personal mission to prove Seven wrong. She takes the young woman under her wing and teaches her valuable life skills deemed unnecessary and frivolous by the Borg.

It goes without saying that Seven joining Voyager was not a decision universally loved by the crew. However, from day one, an intense effort was made to show her how different and wonderful life outside the collective could be. After all, Janeway referred to Seven as part of the Voyager family before the former drone even spoke in the first person singular. Seven's trademark stubbornness was no match for Janeway's persistent compassion.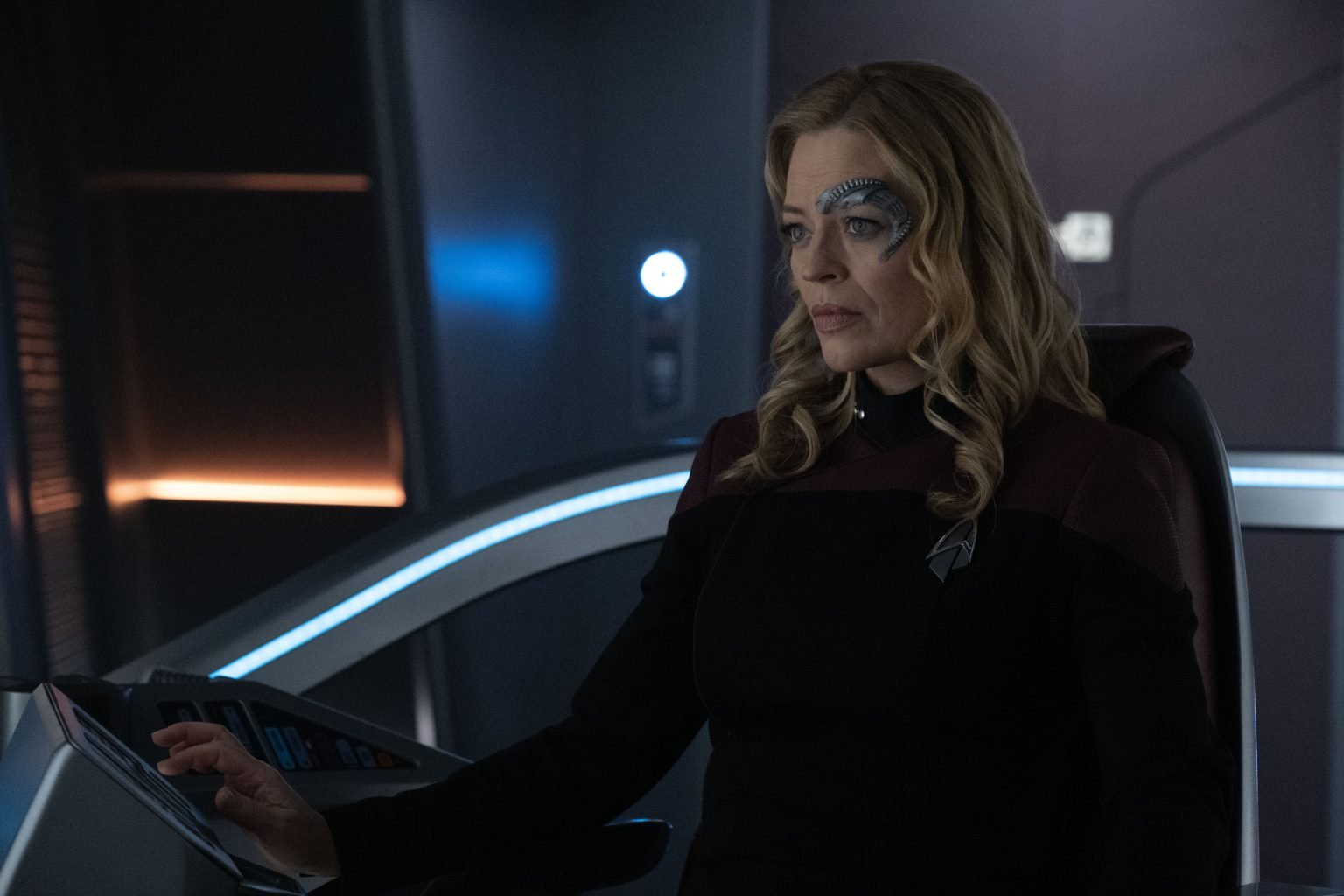 Learning From The Best
Janeway reminded Seven what it was like to be human and that being human is not bad. But Captain Janeway's influence on Seven of Nine did not stop after she left Voyager. Nothing illustrates this fact like the penultimate ST: Picard episode Vox. Seven is told by a dying Shaw (Todd Stashwick) that the Titan is now under her command during an intense battle. And what does she do? She refuses to abandon her ship, and she continues to fight. Sound familiar?

In ST: Voyager season five's Dark Frontier, Janeway shares her three rules for being a starship captain with Naomi Wildman (Scarlett Pomers). "Keep your shirt tucked in, always go down with your ship, and never abandon a member of your crew." Three principles that Seven of Nine witnessed in practice every day about Voyager. In a crisis, Seven turned to her mentor's wisdom for guidance.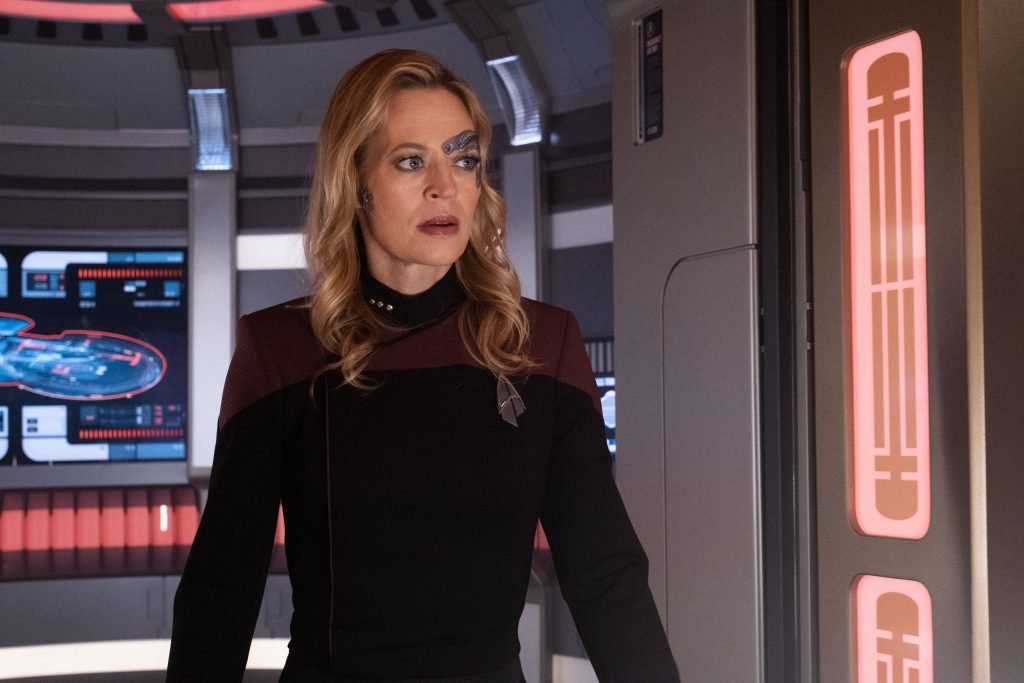 A Life of Consequences
After Seven refuses to sacrifice his life to save others, a furious Shaw tells her that her actions have consequences. Seven of Nine is no stranger to consequence and needs no reminders. ST: Voyager showed us a Seven of Nine who for the first time, was given glimpses into the destruction she caused as part of the Borg Collective. ST: Picard showed us a Seven of Nine who has spent years grappling with this knowledge.
One could argue that nearly every action Seven has made in ST: Picard is because she is aware of the consequences of her past actions. Introduced in season one as a Fenris Ranger, Seven dedicated her post-Voyager days to atoning for her Borg past by turning to vigilante justice. Singling out those causing harm, Seven channeled her guilt into action. Once used as a pawn to bring new attributes into a collective, Seven turned to use the skills she obtained from the Borg to rid the universe of those she deemed unworthy of redemption.
Making a promise to herself in the season one finale to "never again kill somebody just because it's what they deserve", we see a shift in how Seven of Nine conducts herself. She is no longer focused on how she can make others face the justice they deserve. She is no longer the judge and the jury. Instead, she focuses on her actions and how she can bring about the best possible outcome. And lately, that has manifested as risking her own life instead of ending the lives of others.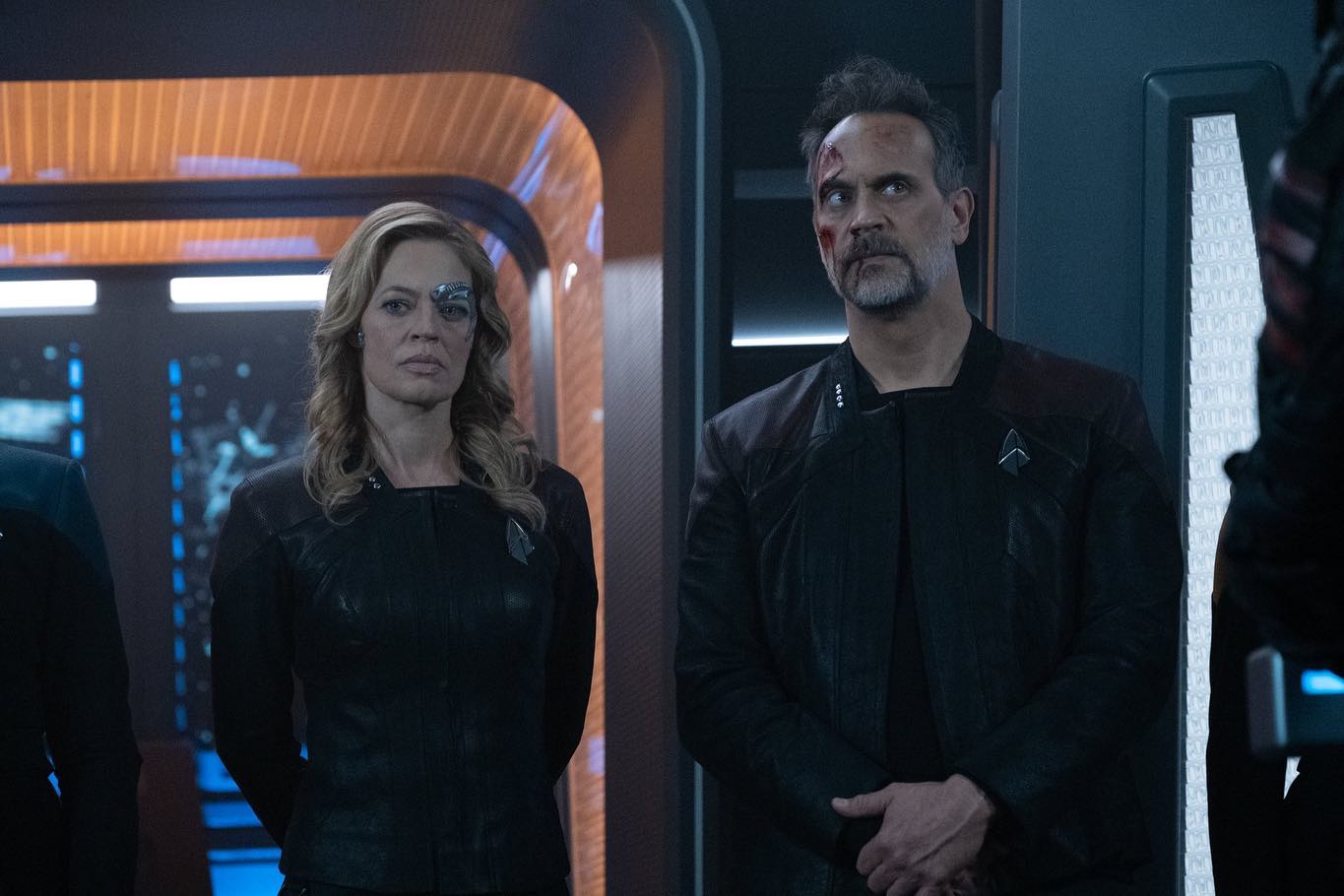 In Conclusion
You could easily argue that Seven of Nine is the Star Trek character that has drastically changed since her introduction into the franchise. The evolution of Seven of Nine was not quick. It was not easy. And it was not without setbacks. But it resulted in one of the most nuanced, unique, and ultimately rewarding character journeys on television today.

Introduced as a spokesperson for a terrifying enemy, Seven of Nine has transformed into an incredible role model, captain, and person through the dedication of Captain Janeway and the Voyager crew and through her self-reflection and dedication to doing better. Seven of Nine is so much more than the ratings boost she was intended to be in the 90s. She is a masterclass in redemption. A shining example of incredible character growth. And, of course, a total badass.
---
More From Trek Central
📰 – Is Star Trek Legacy already in Development?
🔥 – NEW Star Trek: Strange New Worlds Season 2 Trailer Confirms Enemy Return!
⭐ – BREAKING: Strange New Worlds Season 2 Premiere Date & More!
---
Join the Star Trek conversation via our social media platforms: