It's almost the end, friends. Star Trek: Picard Season 3 is almost here. We're now less than 30 days until the third and final season. However, that means the hype train is in full swing. During the AFC Championship game tonight, Paramount+ debuted a "World Premiere" for Star Trek: Picard Season 3 Cast & Trailer! The new Star Trek cast includes Ed Speleers and Todd Stashwick. Additionally, a new poster has been released for season 3.
Sir Patrick Stewart leads the Star Trek: The Next Generation reunion. The third season will see the return of Jonathan Frakes, LeVar Burton, Michael Dorn, Gates McFadden and Marine Sirtis. Additionally, Brent Spiner will appear as Lore. However, Season 3 will also see Jeri Ryan and Michelle Hurd back as Seven of Nine and Raffi Musiker, respectively. However, Picard faces a big threat as Amanda Plummer as Vadic.
Ed Speleers Joins Star Trek: Picard Season 3
Today brings the official news that actor Ed Speleers has joined the cast of Star Trek: Picard Season 3. Trek Central broke this news in July 2022, before San Diego Comic-Con. Ed can be seen in the new Star Trek: Picard Season 3 trailer! Speleers plays a new series regular who aids Beverly Crusher's (Gates McFadden) medical efforts on worlds Starfleet has forgotten. From the trailer, he appears to have an interesting conversation with Jean-Luc Picard.
So, who is Edward Speleers? He is an English actor and producer best known for playing the title role in Eragon. Additionally, he also starred in Outlander and Downton Abbey. Speleers has been nominated for the Saturn Awards as Best Young Actor and the British Academy Film Awards for a short film he co-produced. Most recently, he starred in Netflix's "You" series.
Todd Stashwick Is The New Captain In Star Trek: Picard!
Being the Captain in Star Trek is a tough gig. However, Star Trek: Picard has found its latest captain. Actor Todd Stashwick will portray Captain Liam Shaw in season 3. Therefore, we can expect him to be working alongside Seven of Nine and Admiral Picard. We know he'll be captain of the USS Titan-A. Trek Central broke the news about Stashwick's involvement in Star Trek earlier last year.
Stashwick is an American actor and writer. He's well known for his roles as Deacon on "12 Monkeys". Star Trek: Picard Season 3 Showrunner Terry Matalas created the series. Todd is also known for his role as Dale Malloy on "The Riches". He has recently appeared in "9-1-1: Lone Star" in two episodes. However, Trekkies may remember him for previous Star Trek appearances. He appeared in Star Trek: Enterprise as deep-cover Romulan operative Talok.
All Eyes On Star Trek: Picard Season 3!
Critics and journalists are already raving about Star Trek: Picard Season 3! Press screeners of unreleased episodes have been sent out. Therefore, several influencers and press members have taken to social media to share their excitement. Sadly, for the rest of us, we've now got less than 30 days until the third season airs. Guess we'll start counting. The details around Star Trek: Picard Season 3 Cast & Trailer all sound fantastic.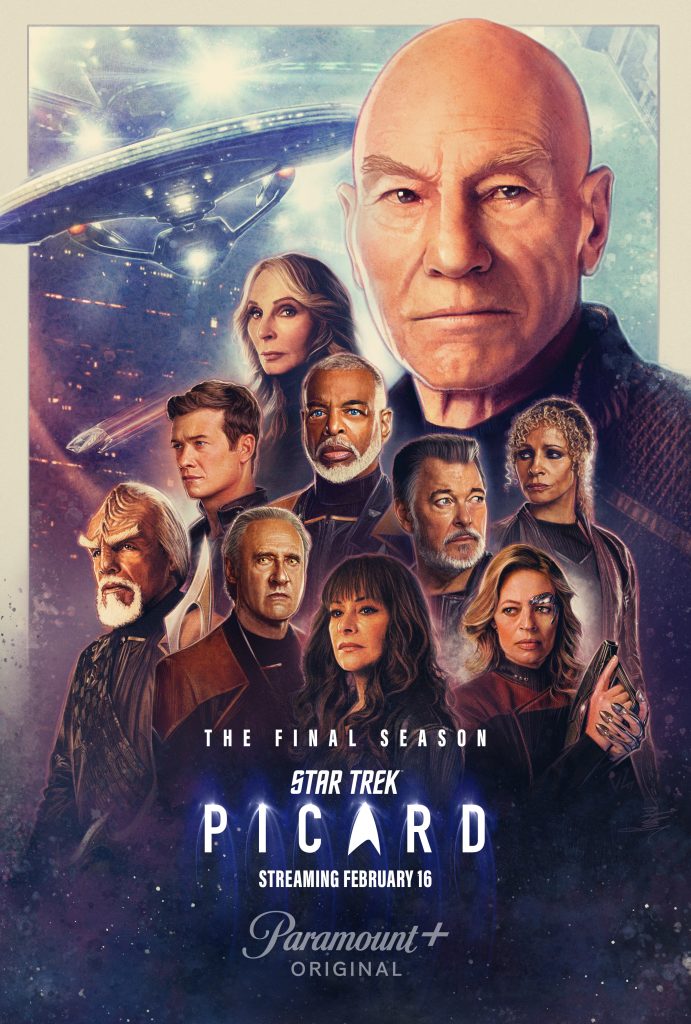 Sadly, January 29th brought tragic news. Annie Wersching, who portrayed The Borg Queen, sadly passed away at the age of 45. Star Trek fans will remember her for taking on the mantle of the Borg Queen in Star Trek: Picard Season 2. However, she made her Star Trek (and television) debut in Star Trek: Enterprise's first season episode, "Oasis". Her husband and three songs survive her. Additionally, a GoFundMe has been set up to support her family.
Star Trek: Picard Season 3 will debut on February 16, 2023, on Paramount+ in the United States and on CTV Sci-Fi Channel and Crave in Canada. However, the series will be available on Amazon's Prime Video service for most international locations in the following days. For coverage of Star Trek: Picard Season 3, make sure to follow Trek Central!
---
More From Trek Central
📰 – INTERVIEW: Star Trek: Picard Showrunner Talks Season 3!
🔥 – NEW Star Trek: Picard Clip Starts The Season 3 Plot
🔍️ – Explore Star Trek: Picard's Stargazer
---
Join the Star Trek conversation via our social media platforms: