With less than 30 days to go, all hands are on deck. Star Trek: Picard Season 3 will air on February 16th, 2023. However, we're now awaiting a brand-new trailer for the upcoming season. Showrunner Terry Matalas has been teasing it. Although, Paramount themselves have just released new Star Trek: Picard footage. Therefore, confirming a new trailer is expected on January 29th. Here are the details and how to watch it.
You can watch the teaser trailer below. This is a teaser for the upcoming AFC Championship game on January 29th. As was the case last week, big studios like to show new trailers during halftime. Disney+ just showcased The Mandalorian Season 3. However, it's now Star Trek: Picard's time to take the stage. It's a big event and a big opportunity for Paramont+ to get eyes on the new season. But how do you watch it?
The AFC championship game kicks off at 18:30 ET on Sunday, January 29th. That is 23:30 GMT and 15:30 PT. Therefore, if you're planning on watching the game for the trailer, expect a bit of a wait. However, you could wait for someone to upload it online. You can watch the NFL on CBS. International viewers, check out the guide on Expert Reviews to watching the NFL on SkySports.
New Star Trek: Picard Footage Teases The Adventure
The pre-game teaser has given us plenty of new footage. While some shots, like the USS Enterprise-F, are reused, most are new. However, did you know a new character has been teased in the trailer? While watching, you might hear someone shout, "Battlestations". This is who we believe is the captain of the USS Titan-A. The new main ship for Star Trek: Picard Season 3. The actor who will play this character is Todd Stashwick. Trek Central exclusive revealed his involvement in the third season earlier last year.
The new Star Trek: Picard footage also shows the reunion of the Star Trek: The Next Generation cast. Admiral Jean-Luc Picard (Sir Patrick Stewart) is joined by his old allies and friends. That means we've got William T. Riker (Jonathan Frakes), Mr Worf (Michael Dorn), Beverly Crusher (Gates McFadden), Deanna Troi (Marina Sirtis) and Geordi LaForge (LeVar Burton). Additionally, Picard is joined by Commander Seven of Nine (Jeri Ryan) and Raffi Musiker (Michelle Hurd).
"Old friends and allies, standing together again, reuniting to accomplish a shared mission and defeat an adversary unlike any other…"

Admiral Jean-Luc Picard (Sir Patrick Stewart) via Star Trek: Picard Season 3 NFL Pre-game Teaser
How Star Trek: Picard Changes Characters
Star Trek: Picard is about how Jean-Luc Picard has changed as a character. it's been influenced by Sir Patrick Stewart. Part of Picard is the crew and family he made aboard the U.S.S. Enterprise, so having them along for the final season of the show, is a given and is an excellent way to round off the show. What we might come to expect from the final season, who knows. We have a threat who has it out against Picard and the Federation, and will they be able to stop her?
Gates McFadden is reprising her role as Beverly Crusher in Star Trek: Picard's Third Season. She had a lot to say about it. Speaking at the annual winter Television Critics Association event, Gates shared more. We will see a more active side of Crusher, which Gates has been asking for since the beginning of The Next Generation.
Where we will find Beverly in Season 3 of Picard is not 100% known. We know that she is essentially a "Doctors-without-Borders" and has her own Medical Ship, the S.S. Eleos, a TNG Era Medical Frigate. We see this ship getting boarded in a trailer for season 3, which is probably where at least some of the action for Crusher takes place. Likely it is Vadic, played by Amanda Plummer, who is after Doctor Crusher. But why? Hopefully, next week's trailer will show the new Star Trek: Picard Footage and answer some questions.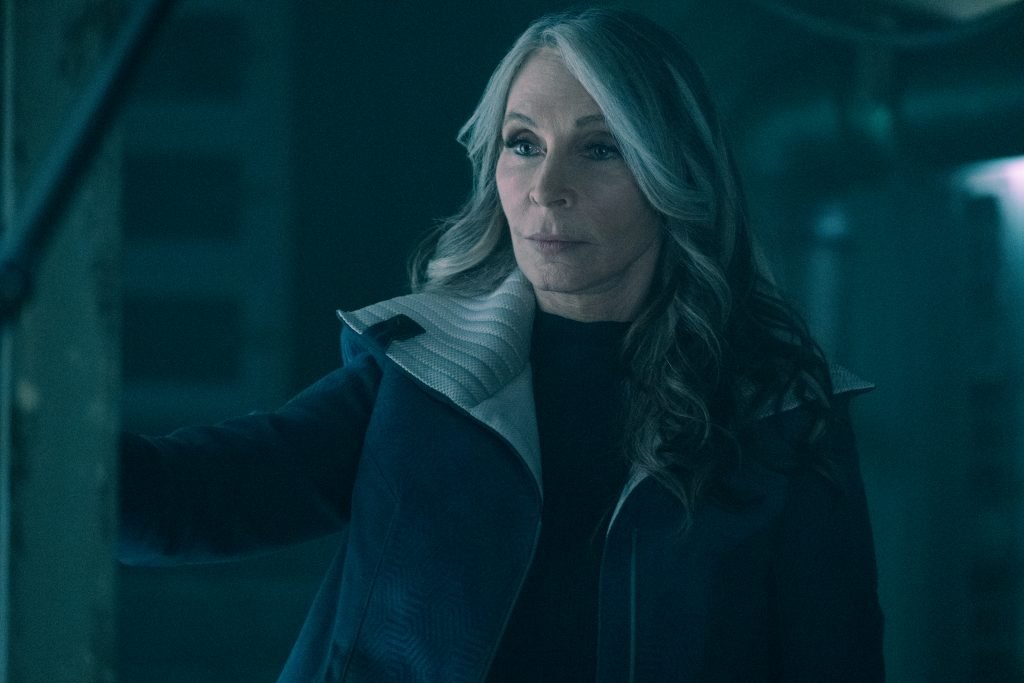 All Eyes On Star Trek: Picard
With less than one month to go, we await the arrival of Star Trek: Picard Season 3. However, while we wait, we still have lots to work with. SFX Magazine is releasing a huge issue this coming week. Therefore, expect more details from the cast and creatives on crafting this ambitious Star Trek series. The upcoming season will debut on Febuary 16th via Paramount +. However, international viewers will be able to watch via Amazon Prime Video. Canada can watch via the CTV Sci-Fi channel and Crave.
---
More From Trek Central
📰 – INTERVIEW: Star Trek: Picard Showrunner Talks Season 3!
🔥 – NEW Star Trek: Picard Clip Starts The Season 3 Plot
🔍️ – Explore Star Trek: Picard's Stargazer
---
Join the Star Trek conversation via our social media platforms: