You know, we're all looking forward to the upcoming Star Trek: Picard Season 3. While it looks to be the last big send-off for the crew of Star Trek: The Next Generation, we're also getting a brand new adventure. Thanks to new information, Trek Central is speaking about the fact that is Ed Speleers To Appear In Star Trek: Picard Season 3.
**UPDATE**

 16/09/2022
IMDB now lists Josh Fried as a stunt double for Ed Speleers in Star Trek: Picard Season 3. Previously the same stunt actor doubled for actor James Callis. Trek Central broke that story earlier this year. IMDB suggests Speleers is in 3 episodes of Season 3, however sources suggest that he is present for more.
San Diego Comic-Con (SDCC) kicks off this week, with the Star Trek Universe beaming down. However, might we see some Star Trek announcements? The Picard panel has both Sir Patrick Stewart and Gates McFadden in attendance. Therefore, we could be seeing some details about the upcoming third season. Additionally, how the supposed new cast member might be fitting into the story.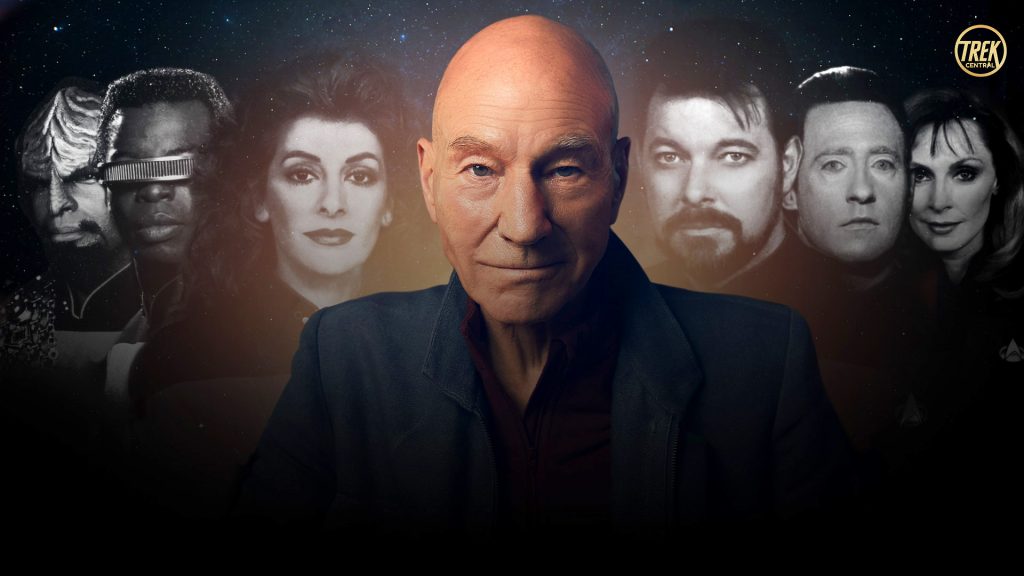 Who Is Ed Speleers?
So, who is Edward Speleers? Well, he is an English actor and producer, best known for playing the title role in Eragon. Additionally, he also starred in Outlander and Downton Abbey. Speleers has been nominated for both the Saturn Awards as Best Young Actor and the British Academy Film Awards for a short film he co-produced.
Ed Speleers portrayed the antagonist character "Stephen Bonnet" in the Outlander TV series. As a series, Outlander was developed by Star Trek alumni Ronald D. Moore. Additionally, the series also had Star Trek: Deep Space Nine's Showrunner Ira Steven Behr as an executive producer.
The British TV series Downton Abbey also saw Ed Speleer have a regular role between 2012 and 2014, for 17 episodes. However, the actor almost ended up in Star Wars: The Force Awakens. But he was cut during the casting process for the movie. The latest movie he appeared in was "Against the Ice", starring Game of Throne's Nikolaj Coster-Waldau.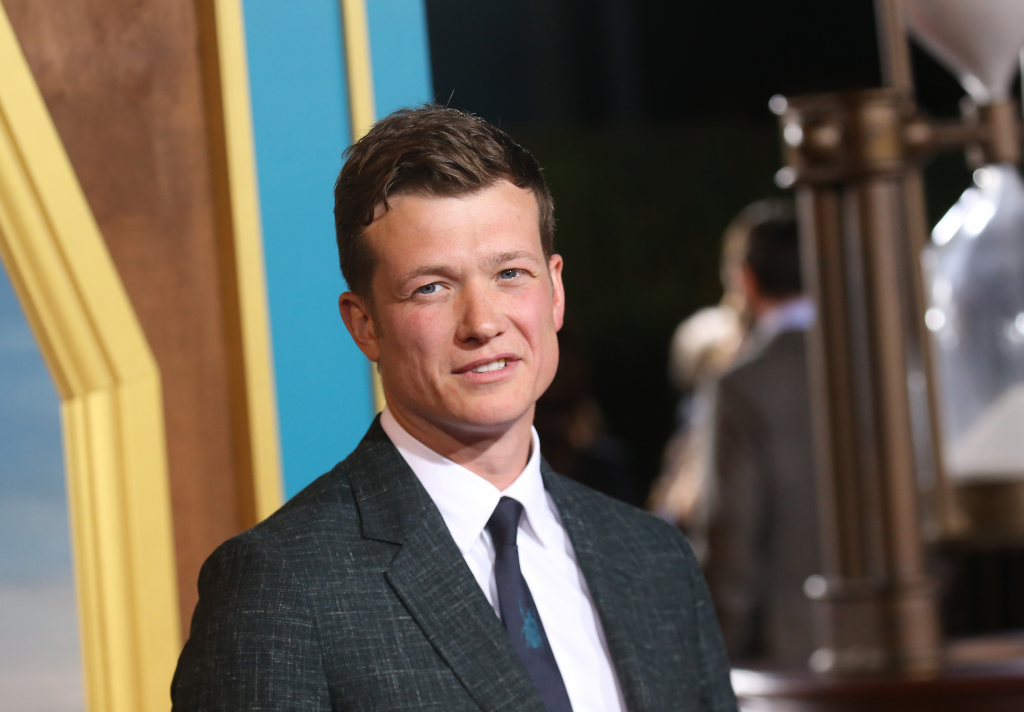 Ed Speleers To Appear In Star Trek: Picard Season 3?
So yes, it would seem that Ed Speelers will appear in Star Trek: Picard Season 3. How do we know this? Well, acting coach and director Gary Condés previously tweeted about a "12 Week Acting" course in London. However, this tweet has now since been deleted but is saved here. Additionally, the tweet mentioned a quote from Ed Speleers, which listed some of his credits. Notably, mentioning Star Trek: Picard.
However, upon further investigation, Condés's own website currently lists Ed Speleers as being in Star Trek: Picard. Therefore somewhat confirming the actor has something to do with the upcoming third season. Additionally, the actor himself recently wished Sir Patrick Stewart a "Happy Birthday" via his Instagram story.
Now, to add extra weight to this, there are more hints. Looking at Ed Speleers own Instagram profile, he is followed by some key people. Not only does Picard Showrunner Terry Matalas follow him, but also Jonathan Frakes and Jeri Ryan. Additionally, Star Trek: Picard casting director Liz Dean also follows Ed. She recently posted about her excitement about The Next Generation crew returning.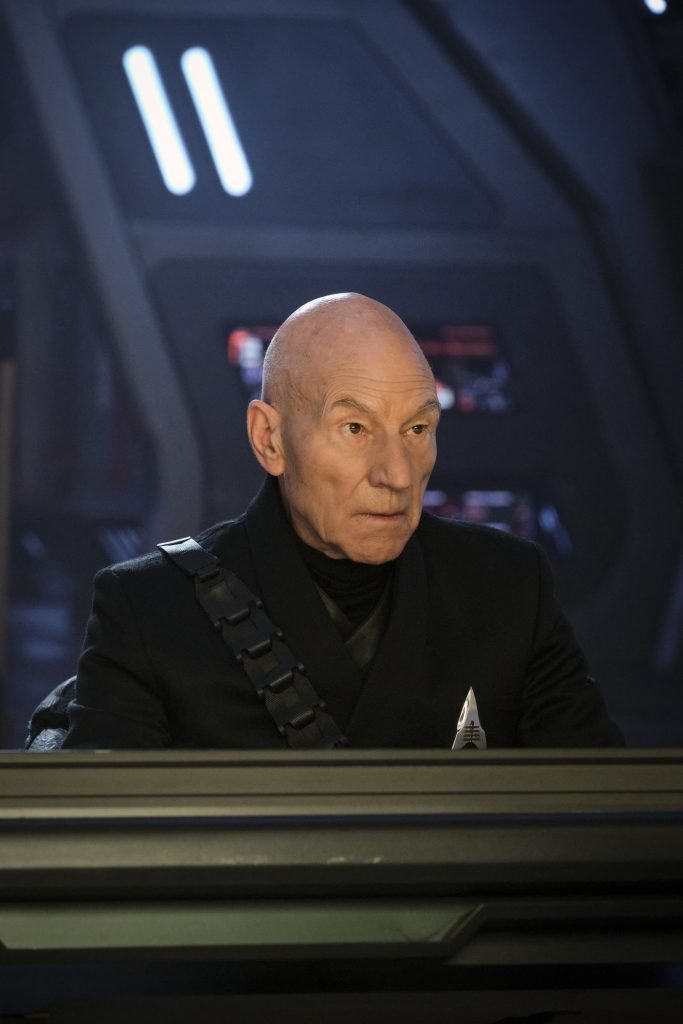 ? WARNING – SPOILER ZONE TERRITORY ?
The next segment includes theories on Star Trek: Picard Season 3. As such, reading ahead may spoiler the plot, announcements and upcoming content! – Read ahead if you wish ?

Who is Ed Speleers Playing In Star Trek: Picard?
Currently, there is no concrete information to suggest who Ed Speleers might play in Star Trek: Picard Season 3. However, with San Diego Comic-Con on the horizon for this week, perhaps we might see seeing a reveal. We're, of course, expecting a new teaser trailer for Season 3. Additionally, a report from The Illuminerdi could give a clue to who this new character might be. We'll go over that in a moment.
Perhaps Ed Speleers is playing Star Trek: Picard's new villain? Terry Matalas has confirmed that the actor playing the new villain has NOT been in the Star Trek Universe before. Additionally, it's a new character played by someone we've apparently seen a million times before. Therefore, it might not be Ed Speelers playing this villain? Who knows.
"It's incredibly different from the two seasons before it and features quite possibly, one of the all-time great Star Trek villain performances we've seen to-date."

Terry Matalas – Trek Movie
Picard's Family Relation!
Alright, stick with us. Admiral Jean-Luc Picard might have a secret son. According to a report from The Illuminerdi, a new character will be introduced as a series regular for Star Trek: Picard Season 3. However, this article was written over a year ago, in July 2021. Therefore some information may no longer be accurate. The author themselves notes this as well.
A character breakdown for Picard's son indicates that he is in his early 20s. However, with Ed Speeler's being 34, maybe this won't line up? Then again, actors playing characters younger than they actually are is nothing new. However, the big question is, who is the mysterious person's mother? Other details include his being described as independent, headstrong and charming.
Perhaps Doctor Beverly Crusher will be the mother? We know that she and Jean-Luc had feelings for each other at various points in the Star Trek Universe. Additionally, Star Trek Beta-Canon also explores the idea of the pair having a child. "René Jacques Robert Francois Picard" was born aboard the USS Enterprise-E. However, as this happened in a book, it is not relevant to the main canon story. But will that stop the producers from boring the idea? Maybe not.
Conclusion
With the fast-approaching Star Trek Universe panel, we're bound to learn some more news about the upcoming Star Trek: Picard Season 3. Both Sir Patrick Stewart and Gates McFadden are in attendance. However, does this mean we might learn more about what is the fact that Ed Speleers To Appear In Star Trek: Picard Season? We'll wait and see.
Catch the Star Trek Universe panel at San Diego Comic-Con (SDCC), on Saturday, July 23rd, at 12:45 PT. Therefore lasting for an hour and 30 minutes with Alex Kurtzman and Rod Roddenberry. Additionally, Trek Central will be covering Star Trek Universe's SDCC coverage LIVE on YouTube and Twitter for you all!
---
More from Trek Central
? – Major Star Trek Villains Set To Return!
? – Star Trek Needs A New Villain, And The Answer Is Right Under Its Nose!
? – Is Captain Kirk Arriving Sooner Than Expected?!
---
Join the Star Trek conversation via our social media platforms: