Following on from what was clearly a successful backdoor pilot (Star Trek Discovery S04E03 – All Is Possible). We've recently had the official announcement that a Star Trek Academy show is heading into production. Of course, it's not been outright said that this is a series set in the 32nd Century. But if it is, which Star Trek Characters Could Appear In The Academy Series? So with a new show in the 32nd Century on the way, what does this mean for the diverse and numerous cast members of the Star Trek franchise?
What surprise guests or recurring cast members could we have in store? You can find our thoughts below, but please let us know who you want to see in our social media comments! However, the wording on the announcement post stating that the campus will be re-opened for 'The first time in over a century' would seem to imply that this is the case given that this line would seem to directly reference the re-opening of the academy mentioned in Discovery's season four premiere.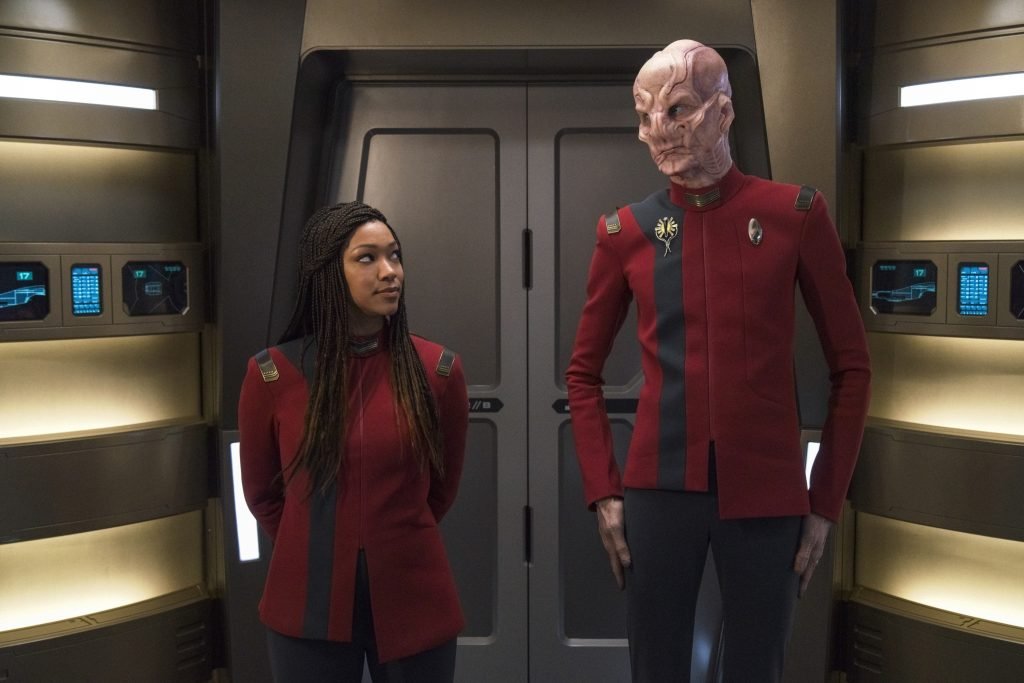 Sylvia Tilly
Given that she left the crew of the USS Discovery in Season 4 to start teaching at the Academy. Tilly's inclusion in the new Academy's shows principal cast should be a given. In Discovery Season One's 'Context is for Kings', it was established that in the 23rd century at least, she was one of the best theoretical engineers in the Academy. This resulted in her own academy experience being fast-tracked. Would we see her heading up this class? Or taking on more of an 'away team' leading role as seen in 'All is Possible'.
Only those planning the Academy show know now. Still, Wiseman seems to have been keeping her acting schedule open for the move to production, with her only confirmed upcoming credits being in Discovery's final season and a TV mini-series.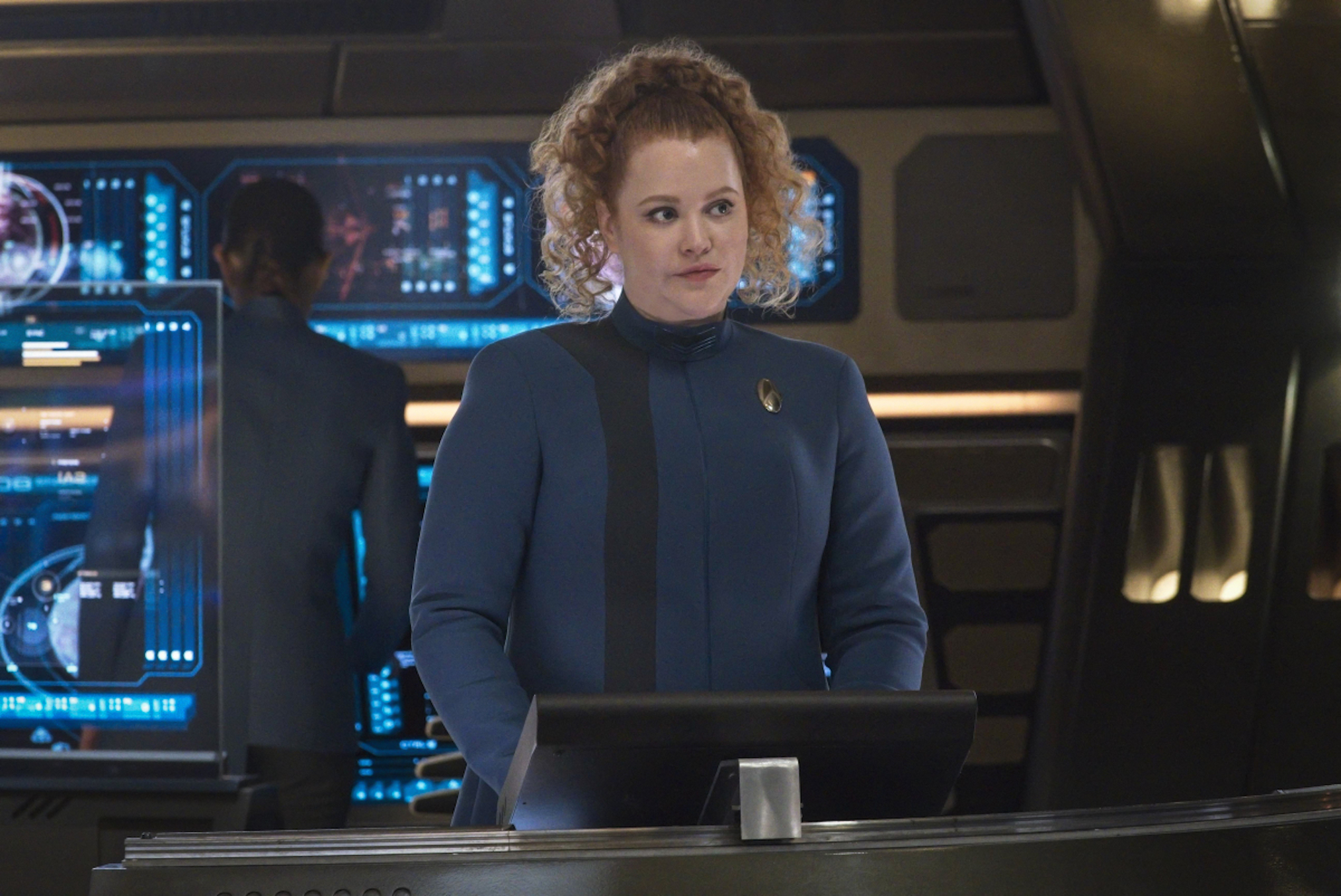 Noah Averbach-Katz as…
Yes, I know Ryn met an unfortunate demise in Star Trek: Discovery. But given that he was under heavy makeup – I see no reason he couldn't return to another role. The fact that he is married to Mary Wiseman also increases his chances of reappearing. This is because many productions still work with full or partial covid restrictions. Making it easier to hire somebody that the actors are already in close contact with as it reduces infection vectors. Star Trek is no stranger to the same actor playing many Star Trek Characters.
As for roles that he could play? The world really is his oyster here. Will this Andorian be given the opportunity to put on as many prosthetics as the legendary Jeffrey Combs? It'd certainly be an entertaining in-joke to see him appear as a Vorta, Ferengi or evil computer! Given his experience as the Dungeon Master for 'Disco does DnD,' there's also the chance that he may appear in a writing role behind the scenes to use his other talents.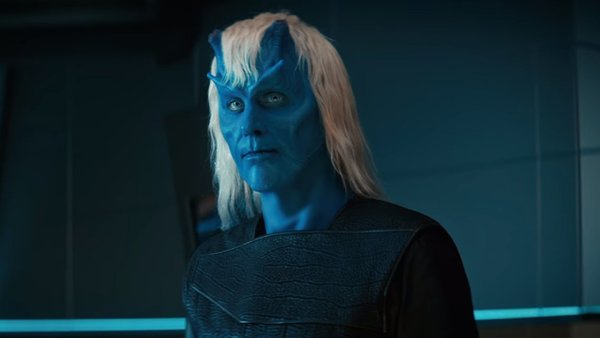 Admiral Charles Vance aka "The Dadmiral"
As the Commander in Chief of Starfleet in the 32nd Century and a fan favourite 'Dadmiral'. I'm confident that Oded Fehr will appear during the Starfleet Academy show's run. After all, they will need somebody to give them a stern telling-off when the inevitable drama of the season reaches a climax! Vance has established himself as a fan favourite in the vast array of Star Trek Characters.
We also saw him bond with Tilly during what they thought was their final moments in Discovery season four's finale. It'd be great to see this develop further into a mentor/mentee relationship – giving Tilly's character some much-needed grounding in the 32nd Century after Discovery seemed to struggle to place her in a permanent role following their time jump.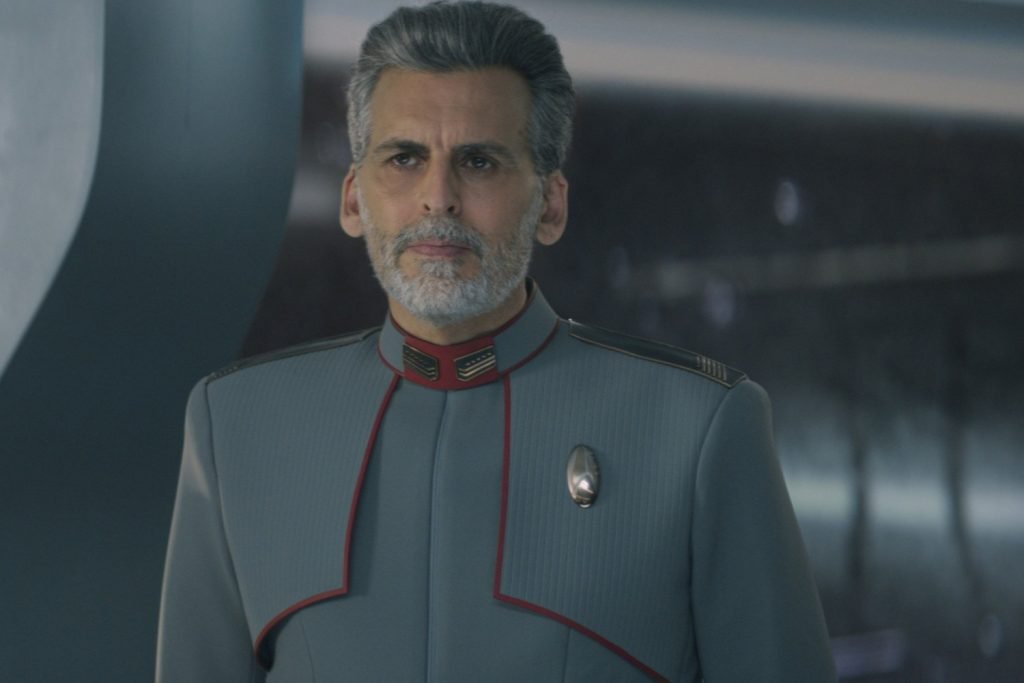 Taahz Gorev, Val Sasha and Harral
Introduced to us as a collection of cadets struggling to get along in "All is Possible", these three cadets made amends by the end of the episode and worked together. To the point that Tilly even recommended them to work on a starship crew. While their recommendation for service would seem to discount these three particular characters from returning as cadets within the Academy show. I believe that the line was vague enough that they definitely could. Perhaps as a more senior class?
After all… At the time of the episode, the Starfleet Academy had only been open a few weeks/months at most!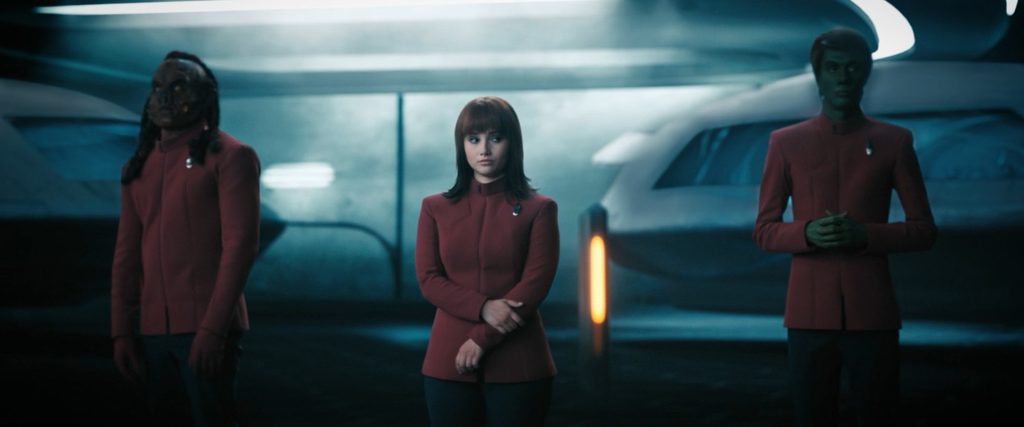 Adira
Introduced in Discovery Season 3 as the latest host of the Tal symbiont, Adira could bring a lot to a new Academy show! As established in "All is Possible", one of Tal's previous hosts was an instructor there. This could be used to create a running theme of back-and-forth conflict as Adira is torn between the realities of the academy in the present day and the habits of their past lives.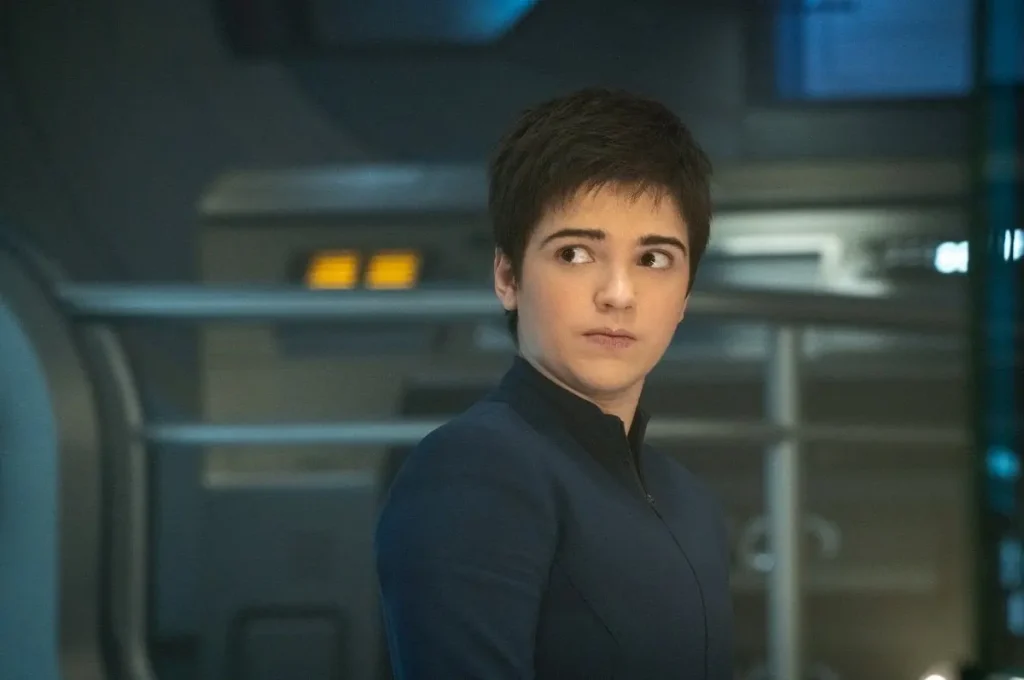 Michael Burnham
One of the most likely Star Trek Characters to appear is Captain Michael Burnham (Sonequa Martin-Green). While Burnham would be unlikely to appear in an extended capacity. An appearance from her in the show's pilot would be a wonderful way to 'reignite' the old Star Trek tradition. The tradition of having an actor from a previous show appears to 'hand over' the reigns.
The showrunners could also take the show in a Scrubs Season 9-esque direction and have Burnham and the Discovery crew appear intermittently for the opening half of the season (tying up any loose threads from their show in the process). But given the reception to that season/spin-off, this is an angle I certainly think they will be unlikely to try.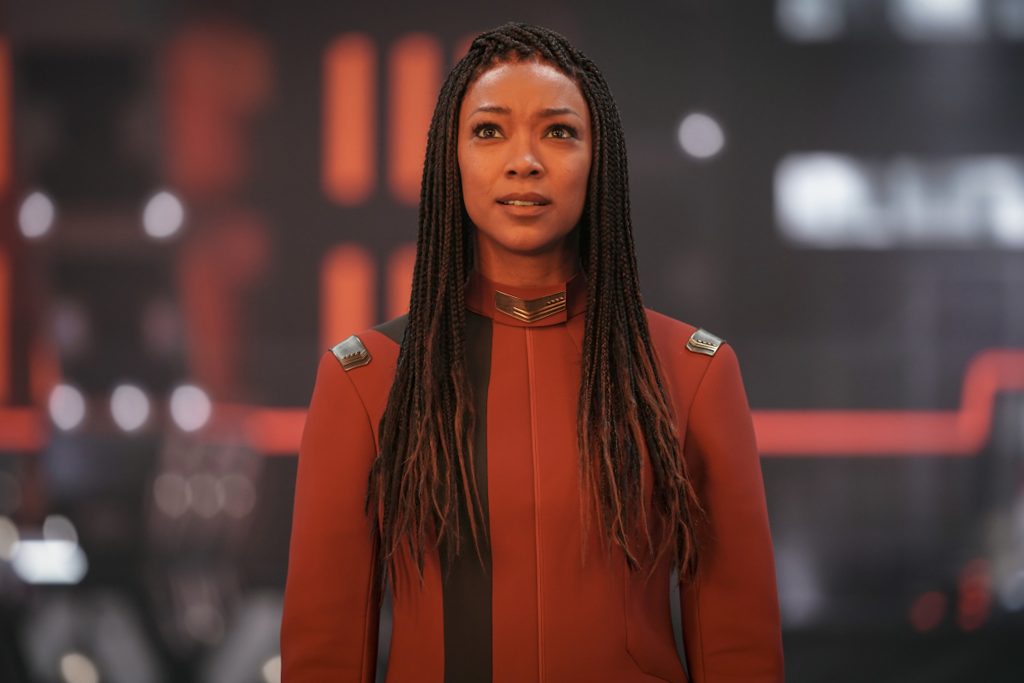 Miles O'Brien
Okay, I'm going a bit further afield for this one! As depicted in Star Trek: Lower Decks Temporal Edict in 'The Far Future, ' Miles O'Brien (Colm Meaney) is considered 'perhaps the most important person in Starfleet history'. Combine this legendary status with Discovery's programmable matter and/or Trek's more general holo technology, and we can (organically) work with a canonically established previous academy professor.
But this method could also be used to bring back other characters from Trek's extensive canon. This could be for guest appearances as either a professor or as a part of a simulation (which in its own right could be a fun way to revisit previous episodes of storylines). All I know is that the possibilities are endless…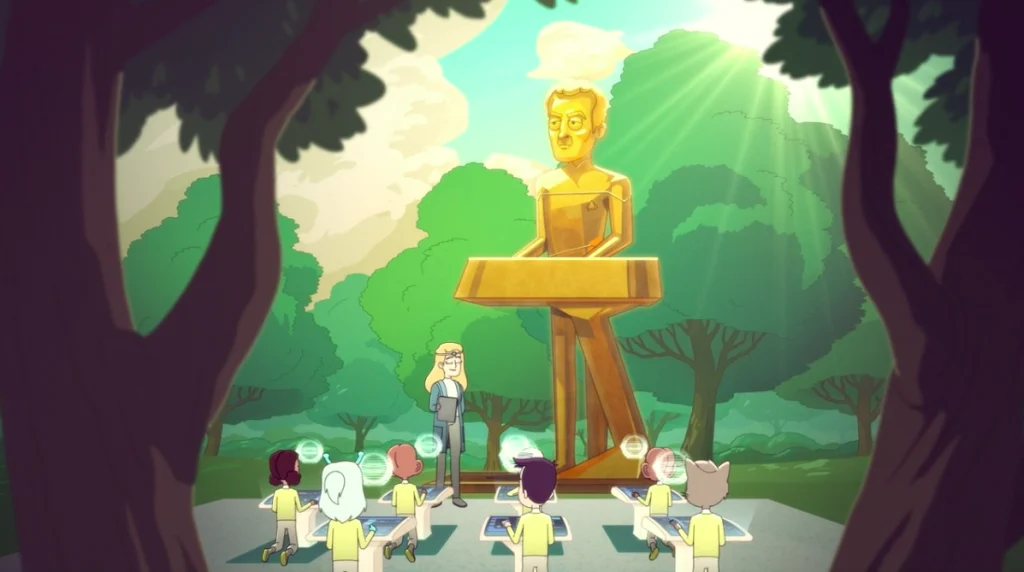 ---
More From Trek Central
📰 – Is Star Trek Legacy already in Development?
🔥 – NEW Star Trek: Strange New Worlds Season 2 Trailer Confirms Enemy Return!
⭐ – BREAKING: Strange New Worlds Season 2 Premiere Date & More!
---
Join the Star Trek conversation via our social media platforms: