Star Trek: Picard Season 3 is getting closer and closer. We've got questions about the return of Star Trek: The Next Generation's cast. Specifically, What Is Beverly Crushers Secret In Picard Season 3? We know Gates McFadden is returning to the role of Doctor Beverly Crusher, and something is going on. Additionally, does this relate to her relationship with Jean-Luc Picard (Sir Patrick Stewart)?
Both McFadden and Stewart beamed down to San Diego Comic-Con last month. The pair headed up the Star Trek: Picard panel in Hall-H. While discussing the upcoming third season, cryptic hints were given away. For starters, it would seem the characters haven't seen each other for 20 to 25 years. That is a very large time difference. But is Beverly hiding something related to Jean-Luc?
Where Has Beverly Gone?
Before we explore where Doctor Crusher is, where did we see her last? Rewinding to Star Trek: Nemesis. This was the final TNG movie with the cast and meant to be the send-off for the crew. In reality, all the crew mostly split off and went their ways. Doctor Crusher was stationed on the USS Enterprise-E at the time.
However, her fate at the movie's end is up for debate. Specifically, a deleted scene for the movie would give her more of a future. The deleted scene confirmed Crusher returned to head up Starfleet Medical once again. Sadly these scenes were cut for the final film. Therefore, canonically, her life after Star Trek: Nemesis remains undisclosed.
According to Gates McFadden, Picard and Crusher will see each other again after 25 years. That would also suggest a time jump from Star Trek: Picard Season 2. However, these dates could be averages, as suggested earlier. McFadden has stated Dr Crusher is "older and wiser" now.
A Secret Family Matter
One of the rampant theories about Star Trek: Picard Season 3 is what has gone on between Jean-Luc and Dr Crusher. Sir Patrick Stewart has teased what the characters will discuss in the upcoming season. This was during an interview with TV Insider over the SDCC 2022 weekend.
The discussions are often of a personal nature, a family nature

Sir Patrick Stewart – TV Insider
Sir Patrick is teasing fans here. He could not reveal more of that when pressed for an explanation during the interview. However, during an interview with Entertainment Weekly, the Star Trek legend hinted are more. Sir Patrick has stated that Jean-Luc Picard will have a secret history being acknowledged as well.
"Picard & Crusher have had this very particular love relationships, very strong, very unique. It's almost Shakespearean to me. It's almost like the sonnet, 'that look upon tempests but is never shaken'. I've always thought that, but to actually be in a situation where we have to rediscover and re-analyse 'how do we feel about each other'

Gates McFadden – Entertainment Weekly
It would appear that both Picard and Beverly Crusher have some sort of secret history. We know that Star Trek has always teased a romantic relationship between the pair. However, they've never fully gone there. Another Star Trek: Nemesis deleted scene hinted that something was growing between the pair.
? SPOILER WARNING ?
The below content relates to possible spoiler content for Star Trek: Picard Season 3. As such, you have been warned. Continue reading at your own risk. ?
A Secret Love Child?
Another favourite fan theory is if Jean-Luc Picard and Beverly Crusher have had a child. It's something that keeps coming up again and again. However, when we look at the comments by the actors over the last few months, this theory might turn out to be true. We've already had a tease from other sources that Picard might have a secret son.
The Illuminerdi reported in July 2021 that Jean-Luc Picard would have a secret son in the third season. They also revealed details about Picard's supposed secret son. This was before we learned about the third season details and that Gates McFadden would return as Doctor Crusher.
Now we're assuming that Doctor Beverly Crusher is the mother of Picard's son. However, as others have pointed out, there are a few other contenders. First, we could simply have a random person. Although, a character like Anij, the Ba'Ku woman in Star Trek: Insurrection, could be running. Additionally, might we know the actor who is playing Picard's son?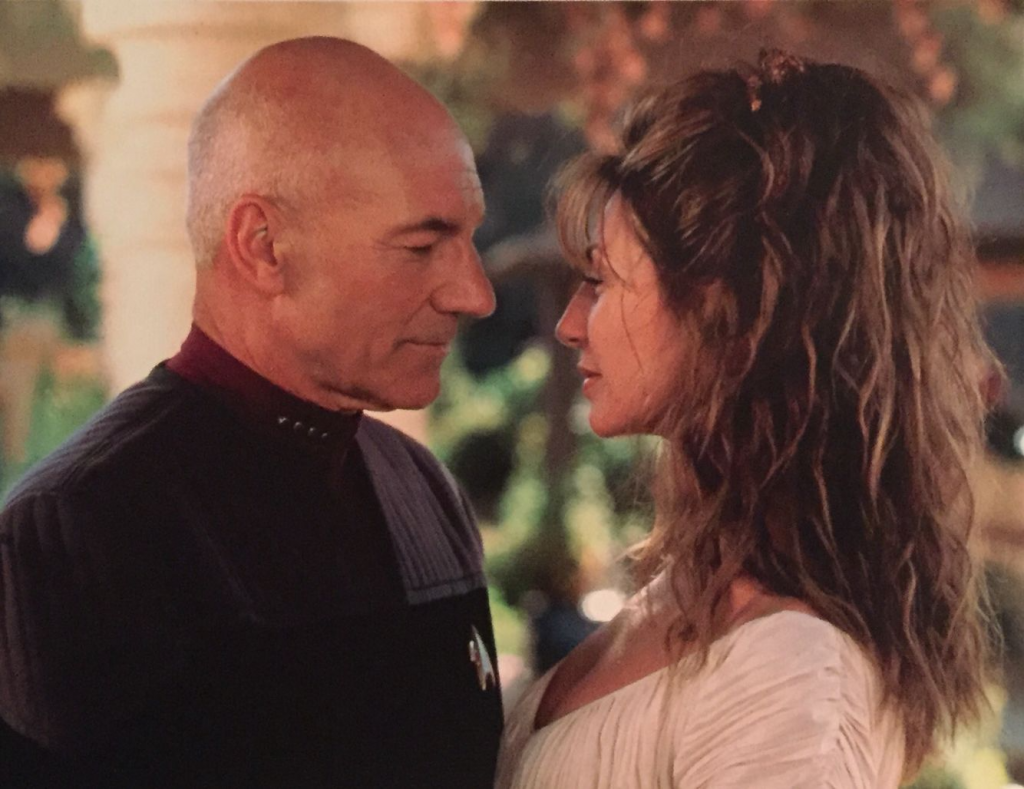 Picard's Son Actor Revealed?
Trek Central reported on July 18th that Ed Speeler would appear in Star Trek: Picard Season 3. The actor is well known for his roles in Downton Abbey and Outlander. Speeler's casting agent revealed that he would be in the upcoming season. References to Speeler's appearance have now been removed online.
Aged 34, Ed Speeler fits the casting description for Picard's son. As The Illuminerdi reported, the casting sheet for the role of the son indicates he should be in his 20s. This could also build into Gates McFadden's comments about the characters not seeing each other for 20-25 years. Perfect timeframe to hide a secret love child.
Illuminerdi has previously been accurate in casting reports for various Star Trek shows. However, the idea may have changed since the initial report and the wrap of season 3. We'll eventually learn more with the upcoming season in 2023. However, right now, it does appear that this could be Beverly Crushers Secret In Picard Season 3.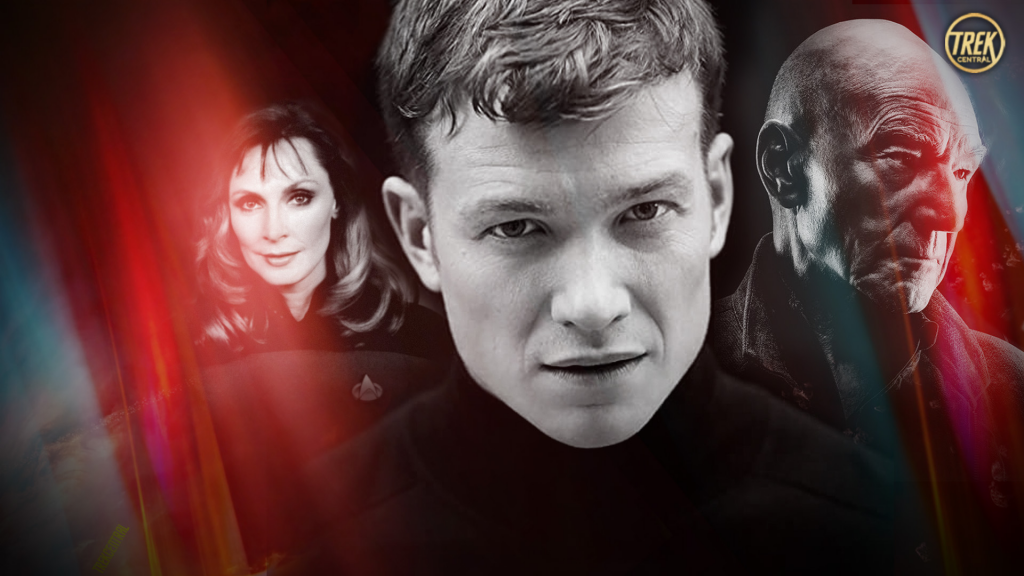 Gates McFadden On Season 3
Season 3 of Star Trek: Picard sounds fantastic. The actors, actresses, and series creatives speak very highly of it. Gates McFadden herself has also spoken very highly of the material coming up in Season 3 of the show. Speaking at SDCC 2022, she said the following.
I will say this script for Season 3 of "Picard", I think it's the best stuff my character has ever had on a "Star Trek" show, so I was thrilled about it and i hope the fans will be too, there's a lot of unexpected things that happen, there's a lot of unresolved issues between Picard and Crusher.

Gates McFadden @ SDCC 2022
While people may think Season 3 is a Next Generation reunion, that is not the case. As Sir Patrick has pointed out, this is a story narrative. It's not a walk down memory lane. So it would appear that we should expect twists and turns for the upcoming third and final season of Star Trek: Picard.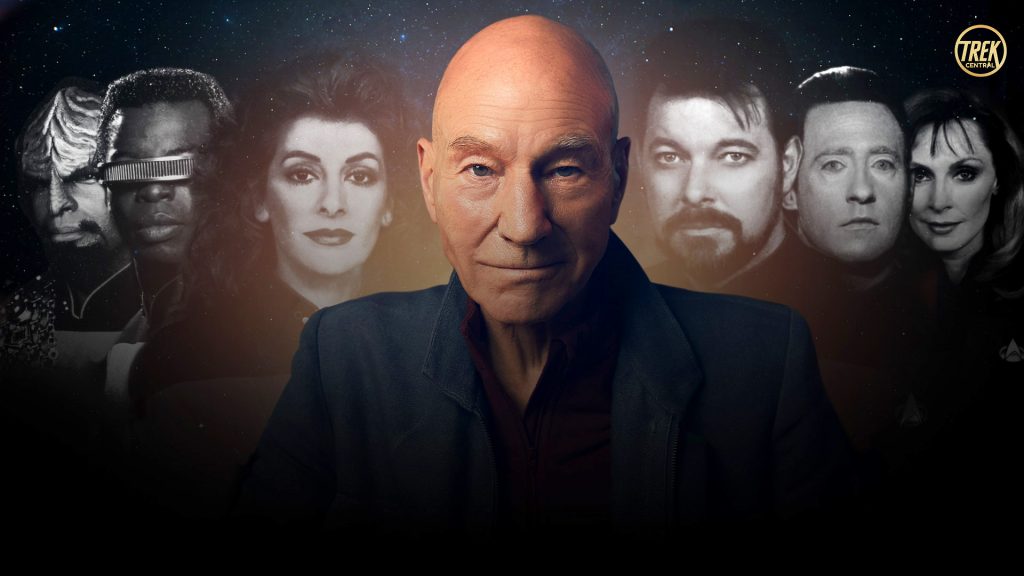 Conclusion
Have we cracked Beverly Crushers Secret In Picard Season 3? We'll have to wait and see when the series airs. So far, Star Trek: Picard Season 3 is the show's final season and is expected to arrive in 2023. All the cast of Star Trek: The Next Generation is returning, and we're expecting more details on the upcoming Star Trek Day on September 8th.
---
More from Trek Central
? – Major Star Trek Villains Set To Return!
? – Star Trek Needs A New Villain, And The Answer Is Right Under Its Nose!
? – Is Captain Kirk Arriving Sooner Than Expected?!
---
Join the Star Trek conversation via our social media platforms: