Warp Me! It's time to kick back and beam down to Preview Star Trek: Lower Decks Season 3. Coming up this week is the first episode of season 3. Titled "Grounded", we're following on from the second season cliffhanger. However, will the Lower Decks crew cope with Captain Freeman (Dawnn Lewis) being arrested? Additionally, when are we visiting Deep Space Nine?
Our Star Trek: Lower Decks cast are back in action for the third season. Therefore we've got Tawny Newsome, Jack Quaid, Eugene Cordero and Noël Wells. However, they're also joined by the bridge crew. We've got Dawnn Lewis, Jerry O'Connell, Fred Tatasciore and Gillian Vigman. Lower Decks Season 3 arrives on August 25th.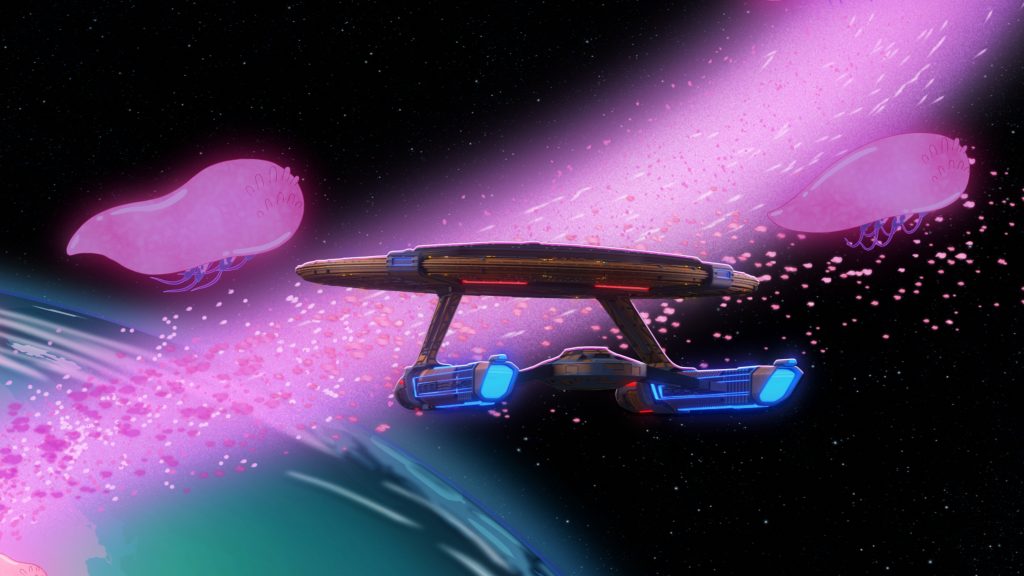 The Plot Of Season 3!
While many of us are awaiting Captain Freeman's fate, we can't forget this is Star Trek: Lower Decks. We'll also see our character getting up to the usual load of hijinx. Also, did someone say Deep Space Nine? Yes, we're visiting the famous space station in the third season. You just know we will be running into a known character or two.
Paramount+ has mentioned there is a shocking resolution to the second season cliffhanger. I can't wait to see how this goes down. As we've speculated based on the trailer, are we about to see a courtroom drama? You know Lower Decks would riff on the many court scenes of Star Trek very well.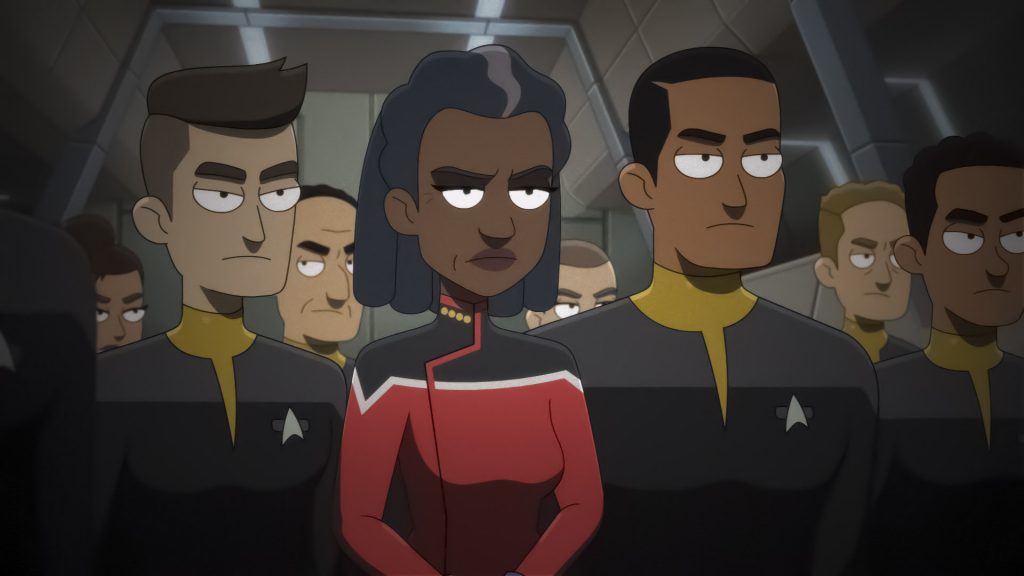 Lower Decks Season 3 Episode One "Grounded"
Season 3 Episode One seems to pick up after the second season finale. The USS Cerritos is grounded in spacedock, and our crew is split up. It's up to Ensign Mariner to enlist our Lower Decks crew to find out who framed Captain Freeman. How are they doing this, you ask? You know they're going to steal the ship somehow. Is anyone else thinking of Star Trek III: The Search for Spock...?
"Mariner enlists her friends on a rogue mission to exonerate her mother as Captain Freeman faces a military tribunal for the destruction of Pakled Planet"

Syopsis for Star Trek: Lower Decks Season 3 Episode One (Via Paramount+)
In the Star Trek: Lower Decks Season 3 trailer, we've seen that Captain Freeman is on trial. Most likely, these events occur in the season's first episode. That and our Lower Decks crew catching up. We know Brad Boimler is on his family vineyard. Ensigns Tendi and Rutherford are dining at Sisko's Creole Kitchen, and Mariner was also seen bothering Boimler.
Episode One also features SNL veteran Bobby Moynihan guest star as "Denny". The episode was written by Chris Kula and directed by Jason Zurek. Star Trek: Lower Decks season three begins on August 25th via Paramount+
Lower Decks Does Deep Space Nine!
A surprise from the Star Trek: Lower Decks Season 3 trailer was Deep Space Nine. We did not expect the crew to be going to the space station. Of course, Ensign Mariner served on the station. However, it appears the USS Cerritos ventures there later in the season. How do we know? The ship is repaired in the trailer, and Captain Freeman is in command.
"We actually get to see the station, we get to walk the promenade, and you get to see some familiar faces," Quaid says. The season 3 trailer showed a shot of Sisko's Creole Kitchen, but Quaid points out there's a Bajoran security chief this season, as well.

Jack Quaid via EW.com
Showrunner Mike McMahan has described the DS9 episode as "one last walk around Deep Space 9". According to Tawny Newsome, McMahan rewrote the script at her request. This is due to Mariner originally not being in the episode or on the station visit. However, it now appears that her character will appear in the episode due to Star Trek: Deep Space Nine being Newsome's favourite.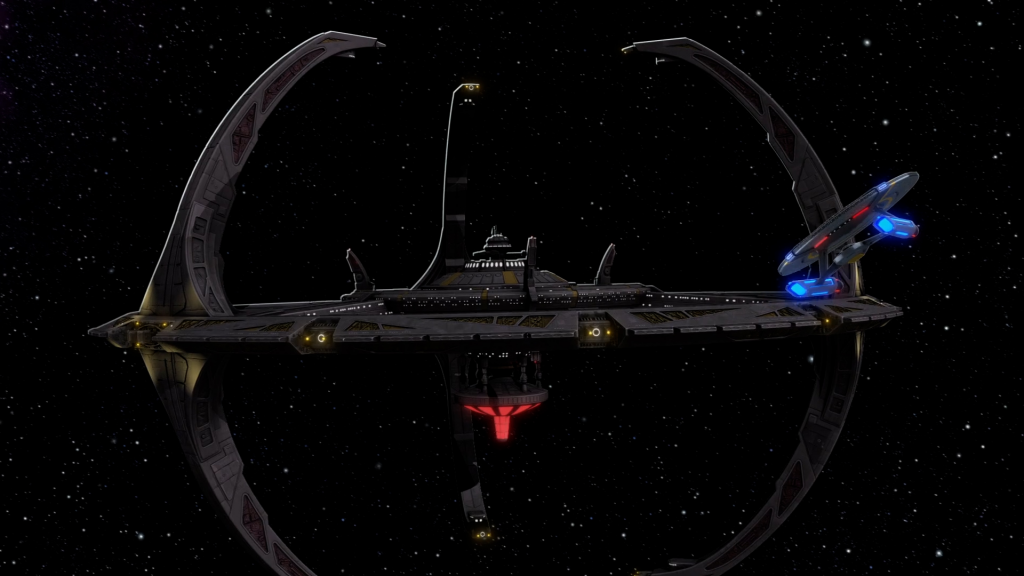 Star Trek: Lower Decks Season 3 Trailers!
Catch the main SDCC trailer for Star Trek: Lower Decks Season 3 below. Featuring the USS Cerritos visiting Deep Space Nine. Alien dreams and more Lower Decks adventures.
How To Watch Star Trek: Lower Decks Season 3
Brand new episode of Star Trek: Lower Decks Season 3 beam down this week. If you're in the USA, Paramount+ will air new episodes from Thursday, August 25th. This is the same if you're in Canada, but that will use CTV Sci-Fi and the Crave streaming platform. Amazon Prime Video is the international distributor for Star Trek Lower Decks. However, in September, Latin America will see the debut of the series, with seasons one and two.
---
More from Trek Central
? – Major Star Trek Villains Set To Return!
? – Star Trek Needs A New Villain, And The Answer Is Right Under Its Nose!
? – Is Captain Kirk Arriving Sooner Than Expected?!
---
Join the Star Trek conversation via our social media platforms: