One surprise cameo for this week's Star Trek: Picard episode has already taken a corner of the internet by storm. However, the Star Trek: Universe is about to get bigger. Sunny Ozell, the wife of Sir Patrick Stewart, is set to make a musical cameo in this week's upcoming episode. It's been reported first by ET Online that Ozell will appear alongside Alison Pill's character of Doctor Agnes Jurati.
Minor spoilers are below! In the upcoming episode titled "Monsters", Sunny Ozell will play a singer in a bar that Doctor Jurati will walk into. Additionally, the American singer performs one of her own songs from her 2020 album. For example, "Overnight Lows", is going to be performed in the cameo appearance.
The Details
During her interview with ET, Sunny Ozell revealed it was Sir Patrick's idea. The singer reveals that initially, she was a little reluctant to take up the offer. She enjoys that their personal lives don't overlap, even though both she and her husband are performers. But what is surprising and a treat for Trekkies this week, is episode director, Joe Menendez, wanted her to perform her own song.
"But when I learned that CBS Studios and the episode's director, Joe Menendez, actually wanted me to sing one of my own tunes off my most recent record, Overnight Lows, I couldn't resist the opportunity."

Sunny Ozell – ET Online
Ozell also spoke about the venue, which we see briefly in the teaser trailers for Star Trek: Picard Season 2 Episode 7. It appears the venue used for shooting is a downtown L.A dive bar. Additionally, the production team for Picard was concerned Ozell's band would not actually fit on stage.
"It was incredible to spend a day on the set of a show like Star Trek: Picard, and to be reminded of just how many talented, hardworking people it takes to pull it all off. I am the ideal TV and movie viewer; I get sucked in and believe everything I see. So, to see 'behind the curtain' and see everything going on behind the scenes was truly eye-opening."

Sunny Ozell – ET Online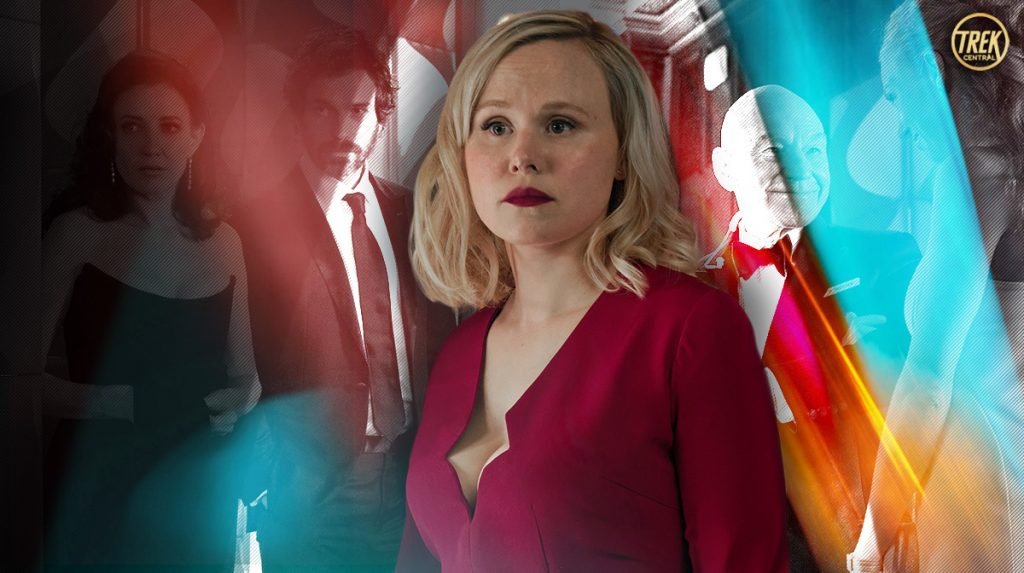 Celebrating In Style!
What is better than a watch party with the lead of the show? Sunny revealed that an intimate get-together is planned for the episode drop. The plan is to view the final product on screen, right when Trekkies around the world will be watching it as well. Who'd expected we'd get Sunny Ozell To Cameo In Star Trek: Picard!
"Patrick and I are having a little viewing party this Thursday, and we've invited my band over to see the finished moment,"

Sunny Ozell – ET Online
In conclusion, we're super excited to see the next adventure in Star Trek: Picard Season 2! The latest episode airs on Thursday via Paramount+ in the United States, and on CTV Sci-Fi Channel and Crave in Canada. Additionally, the series is available on Amazon's Prime Video in most international locations.
---
More from Trek Central
? – Creators Speak On Star Trek: Prodigy's Future!
? – REVIEW – Star Trek: Picard Season 2 Episode 6 "Two of One"
? – TNG Reunites! Trailer for Star Trek: Picard Season 3!
---
Join the Star Trek conversation via our social media platforms: