Star Trek: Picard's Season 3 is a couple of weeks away, and Showrunner Terry Matalas has given us a closer look at the Bridge Crew for Picard Season 3. The U.S.S. Titan (NCC-80102-A) will be our ship of the season, an underdog of the fleet, but will it be enough to contend with the threat this season offers? Though Picard's final season offers us a return of our The Next Generation crew, from Geordi to Beverly and everyone in between, we will get some brand new characters. So let's look at who else we might visit in this final season!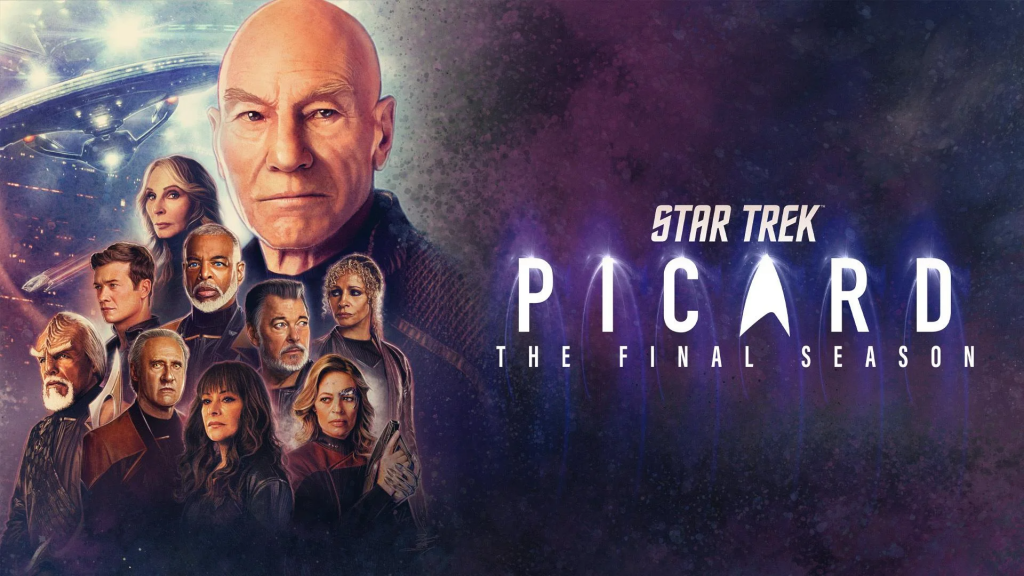 La Forge Bridge Legacy
It seems like one of the daughters of Commodore Geordi La Forge (LeVar Burton) will be aboard the USS Titan-A. Ensign Sidney LaForge (Played by Ashlei Sharpe Chestnut) is the ship's helmsman. There won't be just one child of La Forge in the Third Season of Star Trek: Picard. There is also Alandra La Forge (Mica Burton), who would become an Engineer like her Father, while Sidney wants to fly ships instead.
This isn't the first time we have heard mention of Sidney La Forge, as in the Anti-Time future in TNG's "All Good Things", Geordi had children with Leah Brahms. They were called Sidney, Alandra and Brett La Forge. So we know that Sidney and Alandra exist, so could this mean there is also Brett La Forge in Picard's Final Season?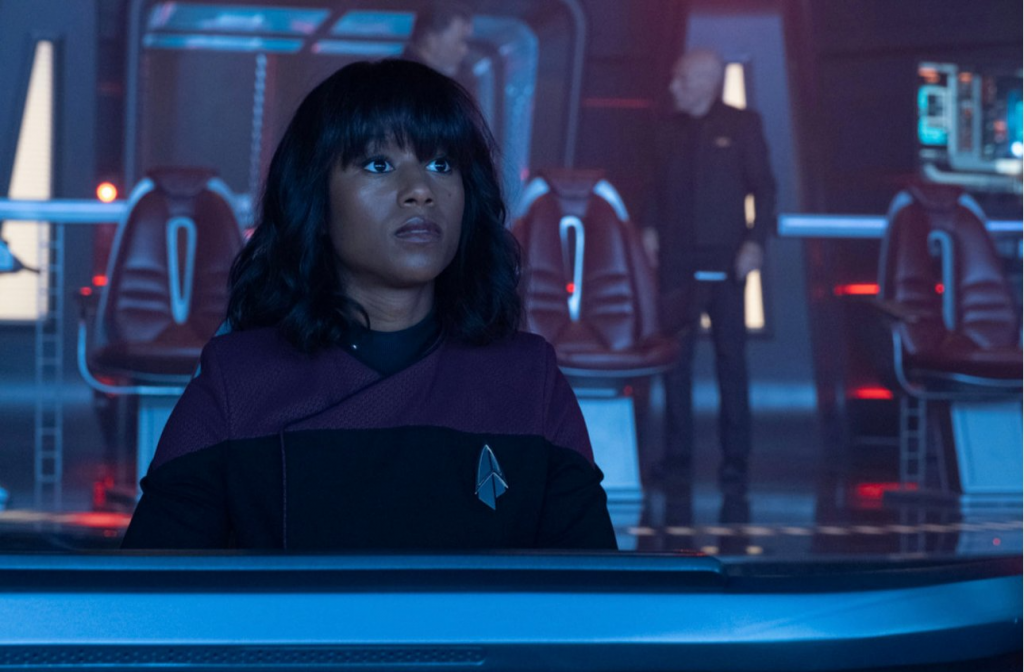 Bajoran at Tactical on the Bridge
A new character for Star Trek's Newest Crew is Lt. Matthew Arliss Mura (Joseph Lee), a Bajoran. Definitely taking up the legacy of Bajorans at tactical like Lt. Shaxs! He has served on the U.S.S. Titan-A for the last three years and is exactly who you want at that station when you hear, "give 'em everything we got!"
Interestingly, he has a human and Bajoran name. Therefore, he could be Human and Bajoran. He also does not have an Earring, which may be like Ensign Ro and Starfleet having a uniform code. However, with Lt. Sing (a Bajoran aboard the Stargazer) with an earring, it is more likely he doesn't follow the standard Bajoran religion.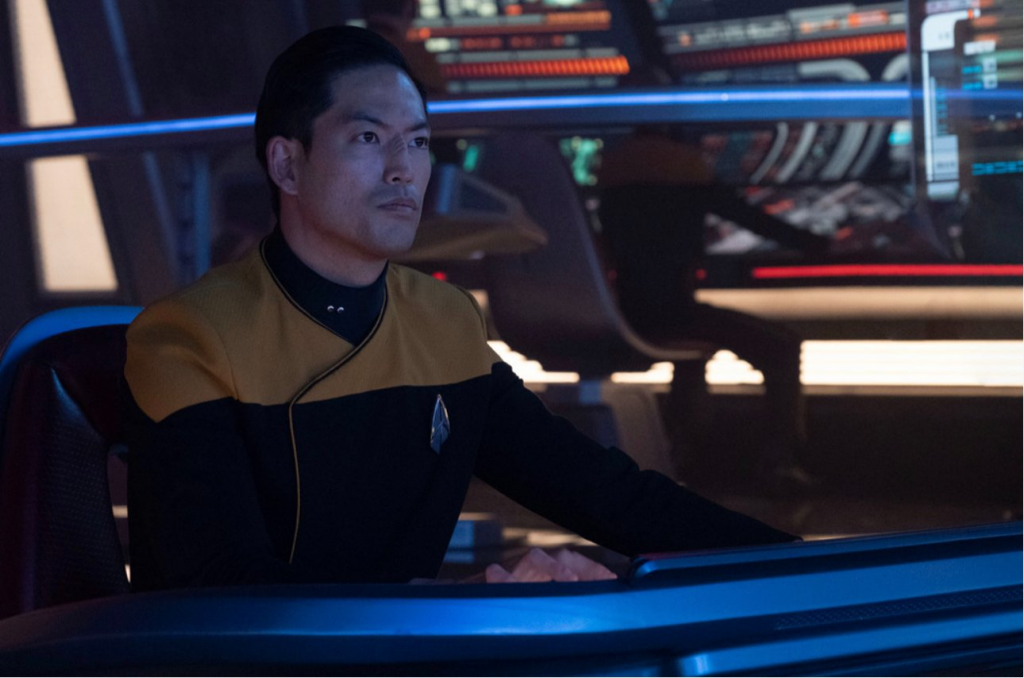 No Bridge is Complete without a Vulcan
A Starfleet ship is nothing without a Vulcan Science Officer, and the Titan also has one. Lt. T'Veen (Stephanie Czajkowski) is the ship's Science Officer. Apparently, several different Starfleet Captains fought to have her on their crew. But Captain Liam Shaw won, and she is aboard the U.S.S. Titan-A, apart of Star Trek's Newest Crew. Interestingly, we have seen this character in the Final Picard Trailer, which came out recently. They seemed to show some real emotion for a Vulcan in some situations. So could this be a Vulcan who doesn't follow the standard logic of Vulcan society?
Star Trek's New Communications Prodigy!
We got a Haliian helmsman on the USS Stargazer with Ensign Kemi, and now we have a new Haliian Communications officer with Ensign Kova Rin Esmar (Jin Maley). They graduated at the top of their class at the Academy and can speak over 72 Alien Languages. Which is even more than Cadet Uhura could at 37! The Haliians are a telepathic species, though limited to person-to-person empathy, which I presume would help with communications. Whether as an Ensign, Kova will crack under the pressure or rise to the situation, we will have to see!
Commander Seven
After getting a field promotion last season aboard the U.S.S. Stargazer, Starfleet upheld this somewhat and gave Seven (Jeri Ryan) Commander rank and put her aboard the U.S.S. Titan-A. Serving as First Officer to Captain Liam Shaw. We will have to see how Seven will adapt to being a Commander on a Starfleet vessel, which might be the crux of Seven's arc this season. It is said that Seven was put into an accelerated Starfleet program against her own judgment.
We can actually see a bit of Seven's story. IDW Publishing released a tie-in comic book, Star Trek: Picard – Stargazer. We've reviewed all issues of the comic. Therefore, we'd highly recommend it as some reading to fill that gap between Star Trek: Picard Season 2 and 3.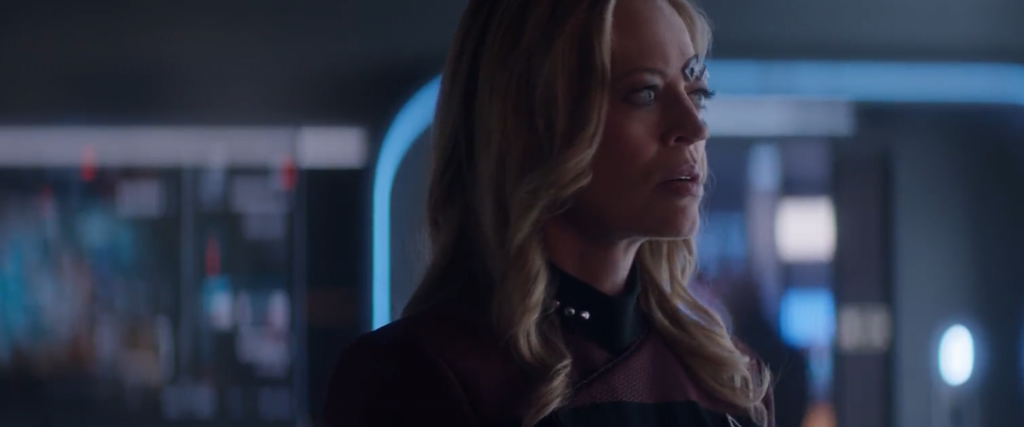 Captain on the Bridge!
Captain of the Titan is Captain Liam Shaw (Todd Stashwick), seemingly a by-the-book Starfleet captain akin to Jellico! In the trailer, we hear him having quite a standard Starfleet ship no; explosions, firefights or crash landings like the Enterprise D! Shaw was previously an engineer with a long history in Starfleet, so what he could have been involved in is fascinating! While he leads Star Trek's Newest Crew, we don't know much about him, but we look forward to seeing him when we finally get to Star Trek: Picard!
So that is Star Trek's Newest Crew! Star Trek: Picard Season 3 will debut on February 16, 2023, on Paramount+ in the United States and on CTV Sci-Fi Channel and Crave in Canada. However, the series will be available on Amazon's Prime Video service for most international locations in the following days. For coverage of Star Trek: Picard Season 3, make sure to follow Trek Central!
---
More From Trek Central
📰 – INTERVIEW: Star Trek: Picard Showrunner Talks Season 3!
🔥 – NEW Star Trek: Picard Clip Starts The Season 3 Plot
🔍️ – Explore Star Trek: Picard's Stargazer
---
Join the Star Trek conversation via our social media platforms: