It's Prodigy time once again! We've got more details on the upcoming video game, Star Trek: Prodigy Supernova. After being announced at Star Trek: Mission Chicago, developer Tessera Studios and publisher Outright Games are showing off a trailer and release date details for the title. Additionally, it is now confirmed that Supernova will include the full VO cast from Star Trek: Prodigy.
Outright Games revealed the trailer as a part of their OG Unwrapped, a digital game showcase. Star Trek: Prodigy Supernova is scheduled to release on the 14th of October 2022. Additionally, it will release on the following platforms. For example, Nintendo Switch, PS4, PS5, Xbox One, Xbox X|S, Steam and Google Stadia.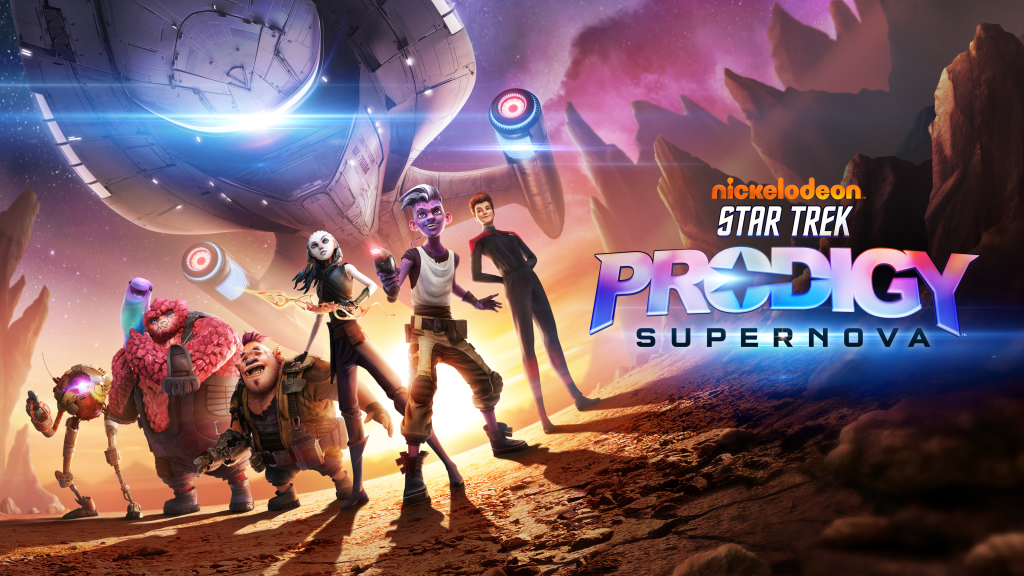 Prodigy's Next Mission
It would seem that Star Trek: Prodigy is a key focus for Paramount right now! Premiering on October 28th 2021, the show has been an instant hit with audiences young and old. Many view the series as having the potential to really blossom into something fantastic. But fans around the world have fallen in love with the crew of the USS Protostar. However, that might specifically be the character of Murph taking the fame.
Star Trek: Prodigy Supernova looks to capture that excitement of young minds. The game is listed as an action-adventure title that will allow up to two players to take part. Additionally, the game is rated 7+, perfect for us older players to join in if we would like! However, some will be glad to know there is no paid content or planned DLC at this time.
The Plot of the game is as follows…
After the U.S.S. Protostar picks up strange readings from a dying star, Dal and Gwyn must race against time to save their friends, their ship, and an entire planetary system before a supernova destroys them all! Using their unique skills to overcome ingenious puzzles, endure hostile environments and battle deadly robot armies, Dal and Gwyn must save their captured crewmates Jankom Pog, Rok-Tahk, Zero and Murf. But they soon encounter a deadly new enemy, one that will stop at nothing to destroy the U.S.S. Protostar and change the very course of history!

Star Trek: Prodigy Supernova – Outright Games
What Can You Do?
You might be asking what can you actually do in the game? Star Trek: Prodigy Supernova takes place onboard the USS Protostar, you'll be playing with the characters of Dal and Gwyn. Additionally, key features include solo gameplay or 2-player cooperative mode. However, you'll be able to make First Contact with new alien species as well, no matter how you play.
However, one gameplay element which sticks out is the ability to customize the USS Protostar. I wonder how Hologram Janeway (Kate Mulgrew) might feel about that? Players can collect iconic items from the Star Trek Universe and use them to customize the USS Protostar in-game.
Star Trek is all about exploration, this game is no different. For example, players are going to be able to explore strange new worlds. Additionally, each world will have its own hostile environments, puzzles, challenges and mysteries. However, how you choose to handle them is up to you.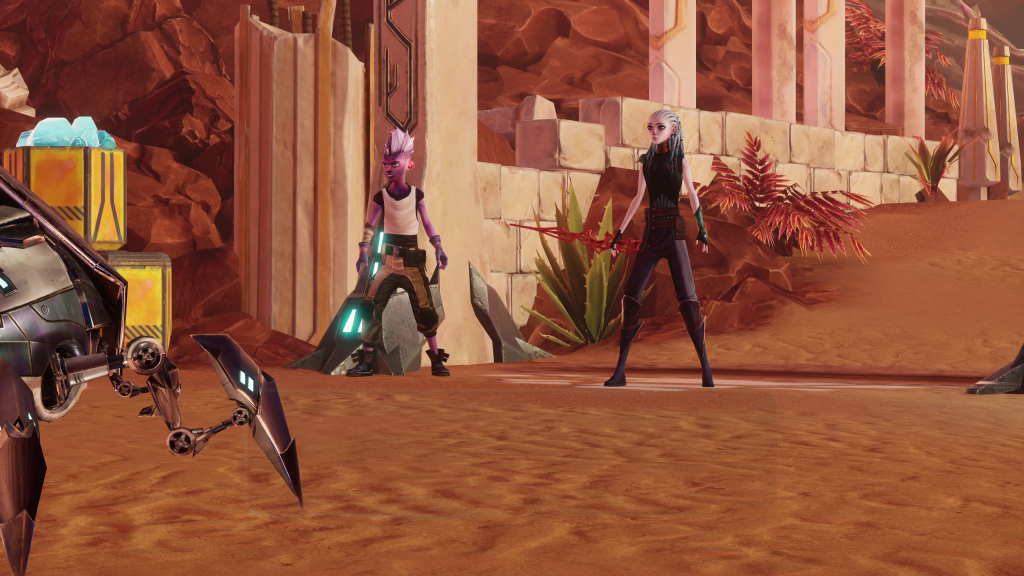 Where To Play & Pricing!
Certainly, gaming these days is spread across multiple platforms. Luckily Star Trek: Prodigy Supernova developer, Tessera Studios, has seen to this. The game will release on October 14th 2022. Additionally, it will come to the following platforms. Nintendo Switch, PS4, PS5, Xbox One, Xbox X|S, Steam and Google Stadia.
Star Trek Prodigy: Supernova is coming in at maximum warp speed this October on PlayStation 4®, PlayStation 5, Nintendo Switch™, Xbox One, Xbox X|S, Steam and Stadia priced at $39.99 / £34.99 / €39.99.
"We are absolutely thrilled to work again with Paramount Consumer Products and Nickelodeon as the publisher that will bring this game to the Next Generation of Star Trek fans. Having the opportunity to work with an IP as iconic as Star Trek is a massive privilege, especially considering the glowing reception the Star Trek: Prodigy series has received. We're sure that Star Trek Prodigy: Supernova will give young players a great first taste of the expansive Star Trek universe, and older fans will enjoy exploring this latest interactive installment of the franchise."

Terry Malham, CEO of Outright Games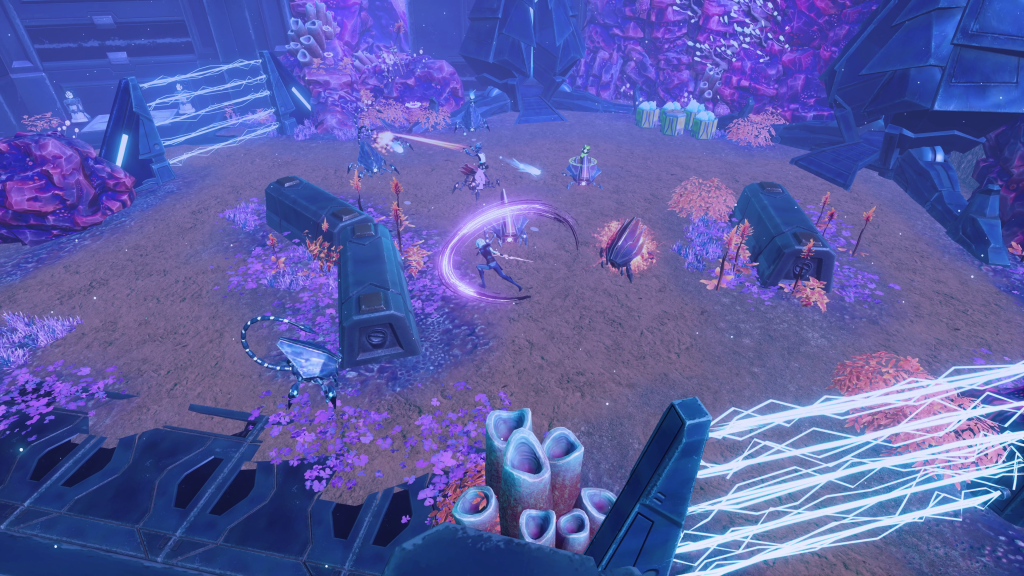 The Next Final Frontier!
It's clear Paramount is keen on stepping up Star Trek's presence in the gaming space in the next few years. Star Trek: Prodigy Supernova is one of two Star Trek Universe games coming out in 2022. Additionally, we have Star Trek: Resurgence, a more mature game developed by Dramatic Labs. However, there is no confirmed release date yet, but the game is expected in 2022.
Star Trek: Prodigy is currently airing its first 10 episodes on Paramount+. The additional 10 episodes of season one will air in 2022. Prodigy is available on Nickelodeon around the world in select regions. Additionally, a second season of the show has been ordered by Paramount Global.
---
More from Trek Central
? – STRANGE NEW WORLDS – Who Is Samuel Kirk?
? – REVIEW – Star Trek: Picard "Farewell" – 2×10
? – Everything We Know About Star Trek: Discovery Season 5
---
Join the Star Trek conversation via our social media platforms: