Out of all the relationships in Star Trek: The Next Generation (TNG), it is the relationship between Captain Picard (Sir Patrick Stewart) and Beverly Crusher (Gates McFadden) that stands as one of the best. Looking at the trailers, it's clear that Picard and Crusher's Relationship will be important in season 3 of Star Trek: Picard. With the premiere days away, there's no better time to go back and revisit what made it so special.
When Beverly arrives on the Enterprise-D in the pilot, "Encounter at Farpoint", it is clear there is a lot of history between her and Picard. Early on, it made for an uncomfortable tension between them, mostly stemming from the death of Beverly's previous husband. This tension came to a head early in "The Naked Now", where things got a little heated as they fought polywater intoxication.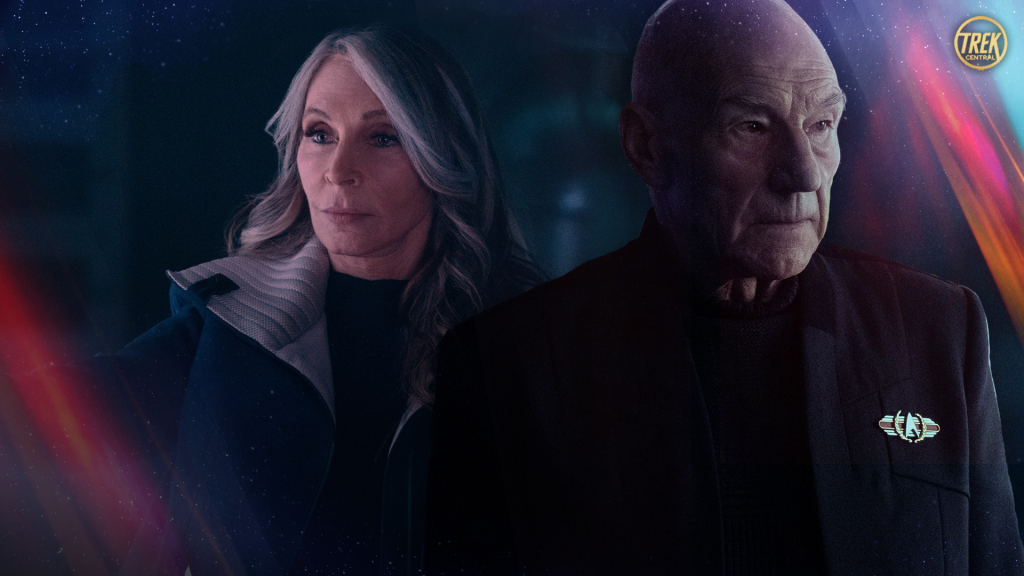 Sadly, this scene is barely among the most memorable in an episode full of similarly ridiculous and outlandish scenes. However, it remained a hint that perhaps there was more between the two than meets the eye. Unfortunately, their relationship after "The Naked Now" was little more than a few references sprinkled throughout the show.
However, Picard and Beverly had their share of other failed romances throughout TNG. Episodes like "Captain's Holiday" and "The Host" are great examples. Although it was almost certainly not the intention, it appears that neither could find happiness outside of the other. It wasn't until season 7 that their relationship would affect the plot of an episode.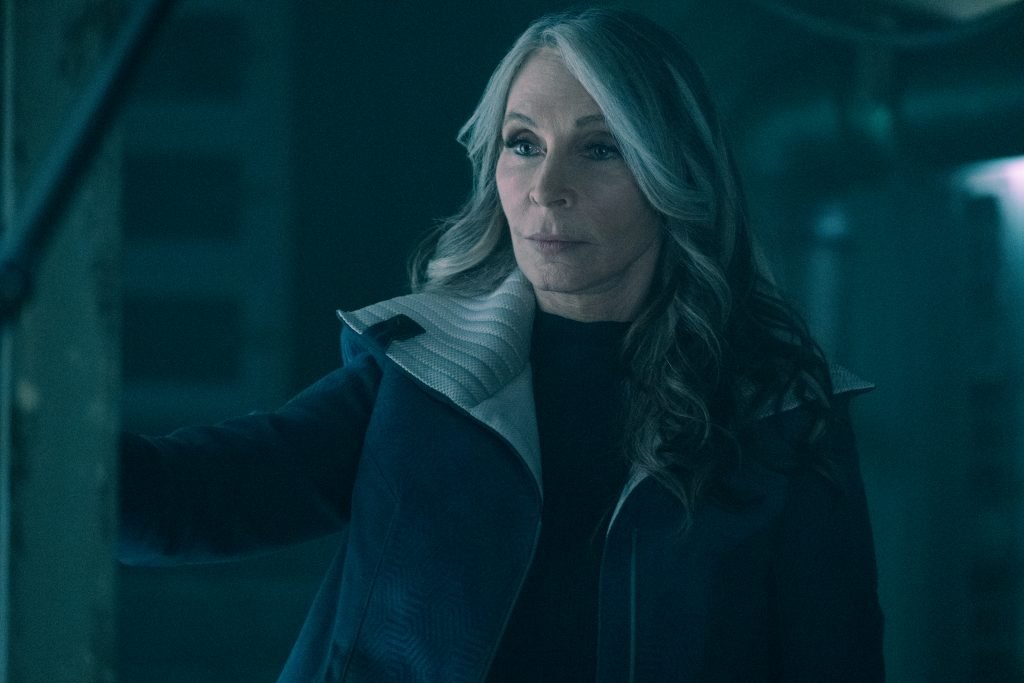 Their Relationship at the End of TNG
While the show continued to pay lip service, "Attached" was the first spotlight on their relationship. The episode opens with them sharing breakfast in Picard's quarters, not as workmates but as close friends, with a genuine fondness for one another. While they discuss the plot of the episode, it's nice to see the TNG characters in a more casual setting.
In the episode, they are imprisoned by the aliens of the week, spending the bulk of the episode together. Between escaping an alien prison, running around a desert, and reading each other's thoughts, it's an episode that pushes them to their limits. Around a campfire, they both rather hesitantly admit their shared affection for one another. Adorably, neither of them was enjoying the breakfast and put up with it for the benefit of each other's company.
The episode culminates with them having a quiet moment in Picard's quarters, where they share a kiss. In my opinion, it is perhaps the single most romantic scene of TNG. The closing shots of Picard staring out the window stay in the viewer's head long after the credits roll. These nice character moments make late TNG as fun to watch as it is. In my opinion, character work like this is where TNG excelled. Sadly with this being set up so late, there wasn't much time to develop this further.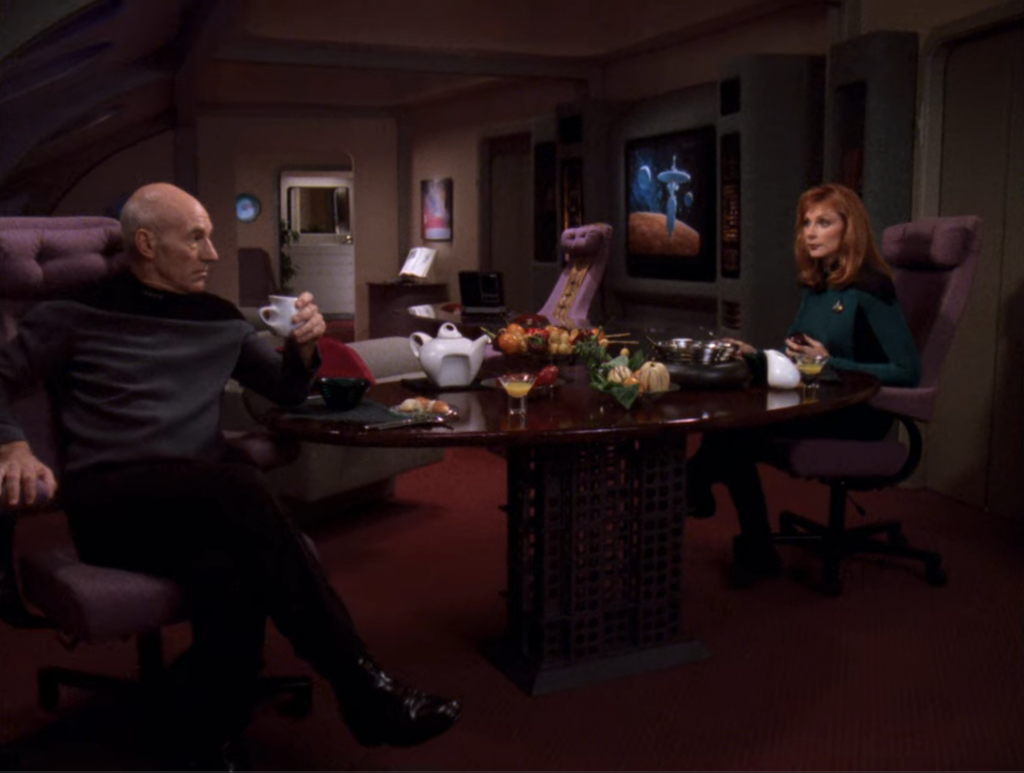 Between TNG and Star Trek: Picard season 3
In TNG's finale, "All Good Things", we see an alternate future where Picard and Beverly have married and divorced. Parts of that future did not pass, such as Data's (Brent Spiner) living and Riker's (Jonathan Frakes) admiralcy. However, their fractured relationship is not contradicted and could be in Star Trek: Picard season 3.
With Beverly getting so little to do in the movies, her life between TNG and Star Trek: Nemesis is little more than a few bullet points. With more of a focus on action sequences and Picard as a lead action hero, there were fewer character moments compared to the TNG series. Interestingly, Star Trek: Insurrection features a romance between Picard and Anij (Donna Murphy), so perhaps his relationship with Crusher didn't progress much further after "Attached".
Interestingly, in the Coda trilogy of novels set at the end of the 24th Century, Picard and Beverly married and had a son, René Picard. While these novels are not canon, and even in an offshoot timeline, Picard and Beverly may also have a son in the universe of Star Trek: Picard. With Ed Speleers' character's connection to Beverly and comments made by Speleers, there is speculation that his character could fill this role. A surprise child would be an earth-shattering reveal for the final season.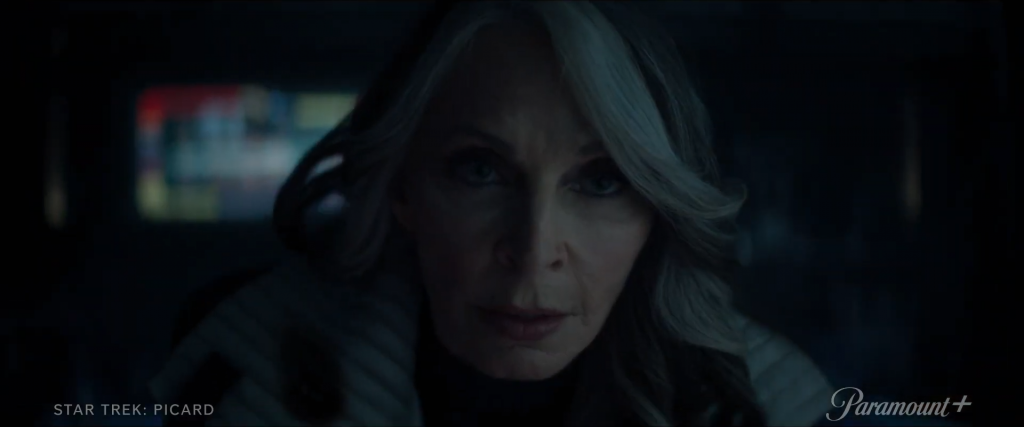 Dr Crusher in the 25th Century
Unfortunately for Beverly, she didn't get a spinoff like Picard. She hasn't even been mentioned since 2002's Star Trek: Nemesis. Her status as of Star Trek: Picard season 3 is more or less a complete mystery. From her absence in the other seasons of Star Trek: Picard, we can assume she's not in contact with Picard. This makes her contacting him in the trailer all the more intriguing. But will the season explore Picard and Crusher's relationship? Yes, it will.
Thanks to Star Trek: Picard season 3, Beverly Crusher is finally back in action! She was seen in the last trailer fighting off a boarding party and sending a distress call. While we're worried for her safety, there are other shots of the TNG gang together, so we can assume she'll be saved and reunited with Picard again. However, her safety by the end of the season is still up in the air.
But what does their relationship look like in the 25th Century? Why did she reach out directly to him? And who is Ed Speleers playing? We'll have to wait and see where the season takes us. I cannot wait to see all the answers to these questions as the season unfolds!
---
Star Trek: Picard Season 3 will debut on February 16, 2023, on Paramount+ in the United States and on CTV Sci-Fi Channel and Crave in Canada. However, the series will be available on Amazon's Prime Video service for most international locations in the following days. For coverage of Star Trek: Picard Season 3, make sure to follow Trek Central!
---
More From Trek Central
📰 – INTERVIEW: Star Trek: Picard Showrunner Talks Season 3!
🔥 – NEW Star Trek: Picard Clip Starts The Season 3 Plot
🔍️ – Explore Star Trek: Picard's Stargazer
---
Join the Star Trek conversation via our social media platforms: