Continuing on from the last issue, Star Trek Lower Decks: Issue 2 has a Dracula issue aboard the USS Cerritos. Additionally, our senior officers are being chased with pitchforks by a pre-warp civilization. And just like the last issue, this continues to feel extremely lower decks in style and great if you love Lower Decks and want to enjoy it in Comic-Form. A full collection of all the Star Trek: Lower Decks comics is coming in 2023. This will include all issues of the comic book series.
Creatives: Ryan North, Chris Fenoglio, Johanna Nattalie, Heather Antos, Vanessa Real
Publication Date: October 2022
Stardate: 58118.4 (Second half of Star Trek: Lower Decks Season 2)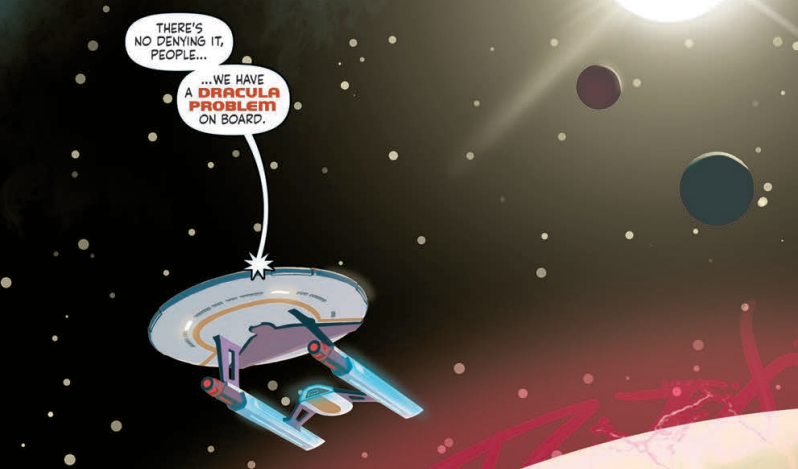 Variant Covers and Recap
As with most comics, there are variant covers which can be bought separately, and I have to point this out because some of them are excellent. These covers are usually done by different authors and in different styles. However, one is Boimler as a Vampire sitting on a throne with the corpses of the Cerritos being drained of blood beneath him. It sounds more gruesome than it actually is. However, it is cool to see the different coloured blood coming from Tendi and Jennifer with Green and Blue, respectively.
Before the issue starts, however, we get a page of the personal logs of Mariner and Captain Freeman, giving us a recap of what happened previously. This is a nice little addition since it has been a month since the last issue. Therefore some nice little details like the page saying "Memory Alpha Connection Active" to access these logs.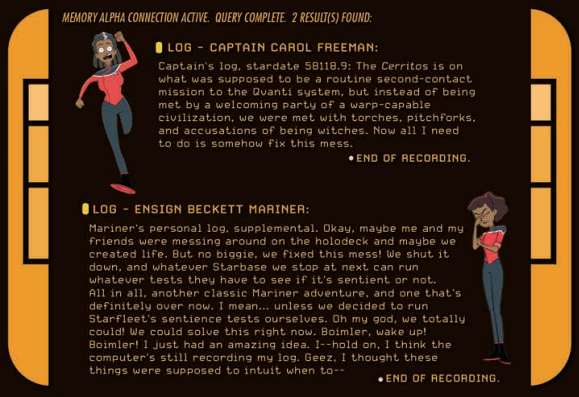 Mariner Skirting Authority
Even before finding out that Dracula has re-activated himself, we get Mariner being very Mariner. As the first issue says, this chapter achieves well just by making our characters behave like themselves. Mariner even takes Ransom saying, "Fix this Mariner", too liberally to do the job herself. Rather than letting experts at a starbase deal with this new sentient hologram.
We get to see a list of what is a sentience check for artificial intelligence, titled "Sentience Protocols V. 2.34-Final2 Beta (Leaked)". Personally, I would expect better final management than that from Starfleet, but this is Lower Decks.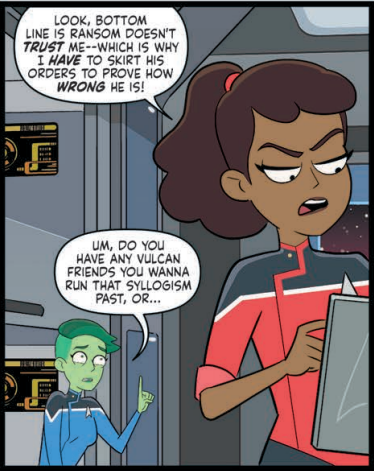 Mariner's Duty Shift
This issue is very Mariner-focused. I am not against it, but the series itself of Lower Decks focuses most episodes on Boimler or Mariner. It would be nice for the comic to look at other characters. Whether that be Tendi and Rutherford or even more focus on minor characters like Jennifer or Ensign Barnes.
One of the best parts of this issue is a nice double-page spread of Mariner doing her duty shift aboard the Cerritos. Therefore showing an MSD of the Cerritos and where her tasks are located.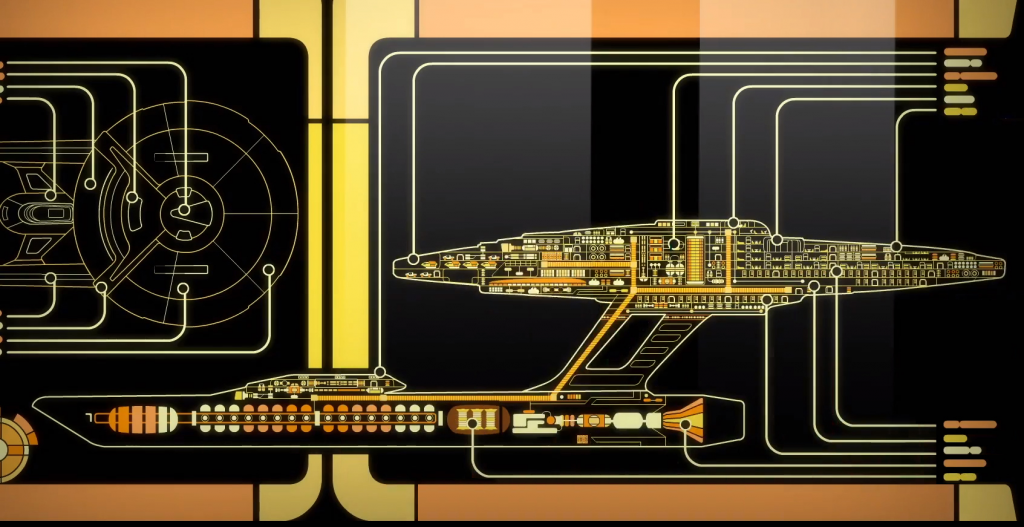 The Original Series Connection
In classic Lower Decks fashion, this issue has its Easter eggs. But one is the best, and that is the "All our Yesterdays" Reference by Boimler in this episode. A Planet that is going supernova, and wondering into a library which takes you back to the Ice Age of that world.
Last Issue, we got the "Author, Author" reference with Ransom talking about hologram sentience. However, we have the versatility of capes and how everyone would have been fine in the Ice Age from "All our Yesterdays" if they simply had capes!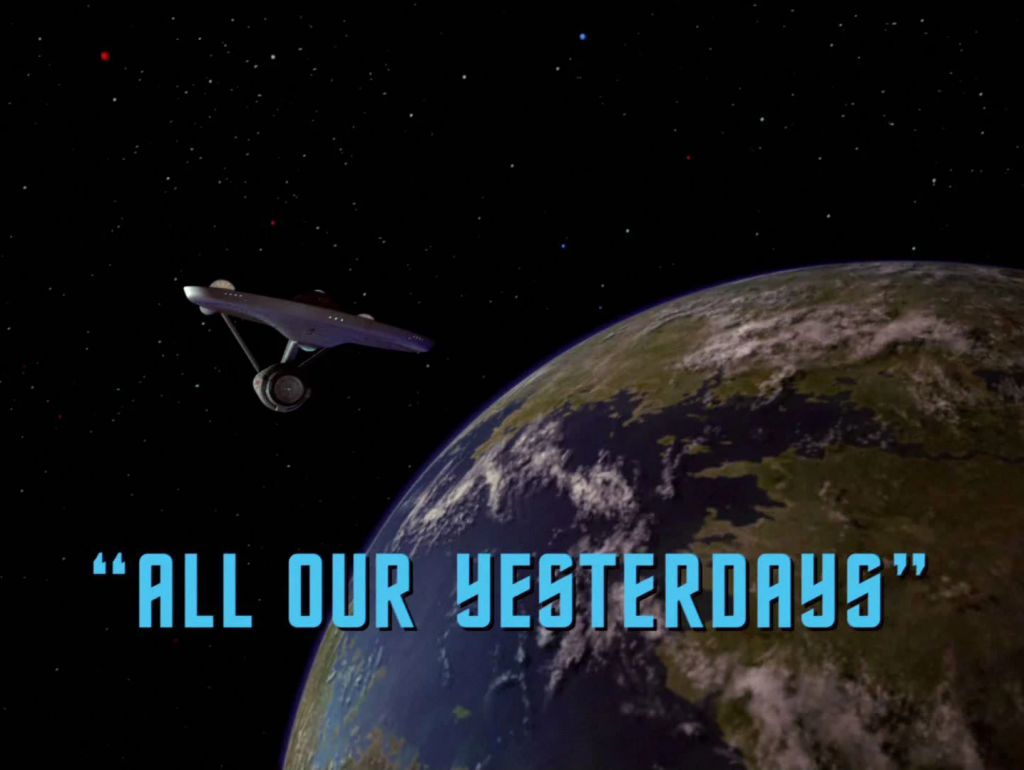 Overstaying it's welcome?
Issue 2 has some great parts, especially with discussions on Starfleet's principles of forgiveness and self-improvement. However, this chapter also ends with a cliffhanger with Dracula, who was believed to be evil, and turned to good, now actually turning evil after tasting blood. So essentially, we have the same cliffhanger as the last issue, an evil Dracula unbeknownst to our crew.
Whether this will work for the series or not, we will have to see when it wraps up this arc. However, should a Lower Decks comic series do what its namesake does and have smaller individual episodes that maybe lead to some big story point? Or should it have these continuing stories between issues? Overall I am enjoying this series and look forward to the next issue of Star Trek: Lower Decks! Issue #3 of Star Trek: Lower Decks releases on November 30th from IDW Publishings website and all good comic book stores.
---
More from Trek Central
? – Star Trek: Lower Decks – Issue #1 Review
? – Star Trek Needs To Learn From Star Wars!
? – Star Trek Picard Season 3 Trailer Reveals A New Enterprise!
---
Join the Star Trek conversation via our social media platforms: