The Watcher has been revealed in Star Trek: Picard Season 2. This week's episode builds upon the Picard family tree even more it would seem. Star Trek: Picard Season 2 Episode 5 "Fly Me To The Moon" is likely related to last week's somewhat hidden revelation. I say hidden, as if it was not for Amazon Prime's subtitles, you wouldn't know. The woman that Q was watching is actually Renne Picard, Jean-Luc Picard's ancestor.
This Picard is very important, as we explore why in our recent article about Picard's Destiny. In other words, she'll likely be the focus of this week's episode, as one of the trailers alludes to. Actress Penelope Mitchell plays Renee Picard, which is confirmed thanks to subtitles.
SPOILER WARNING
---
In This Week's Episode…
Picard discovers an important person from his past may be integral to the divergence in the timeline. Q continues his manipulation of the timeline, taking an interest in Dr. Adam Soong. Seven & Raffi attempt a daring rescue of Rios, while Jurati faces the consequences of her deal with the Borg Queen.

Written by Cindy Appel & Directed by Jonathan Frakes
Promo Pictures
Promotional pictures for this week reveal a lot about what is coming up. In addition to that, Lea Thompson has a cameo in this week's episode. She'll be playing Dr. Diana Werner, who seems to be chatting to someone we might know. The other person is Brent Spiner's new character, likely Adam Soong.
Star Trek: Picard Season 2 Episode 5 Teaser Trailer
This week's teaser trailer gives us a little info on our Watcher, aka the new Laris. As well as establishing their mission. The protection of Jean-Luc's ancestor, Renee Picard.
The Ready Room Trailer
Annie Wersching's Borg Queen is still being creepy in Season 2 Episode 5 "Fly Me To The Moon". While I'm still expecting her to assimilate something, It's not happened just yet. Though if the above trailer is anything to go by, I might get my wish sometime soon. Either way, the use of the crew voices by the Queen is very reminiscent of Star Trek: The Next Generation. Specifically, the episode where Data sets the galaxy's toughest password.
Star Trek: Picard Season 2 Episode 5 "Fly Me to the Moon" airs on March 31st via Paramount+. International viewers can watch the series via Amazon Prime Video. In addition, viewers located in Canada can watch on CTV Sci-Fi Channel, or stream via Crave.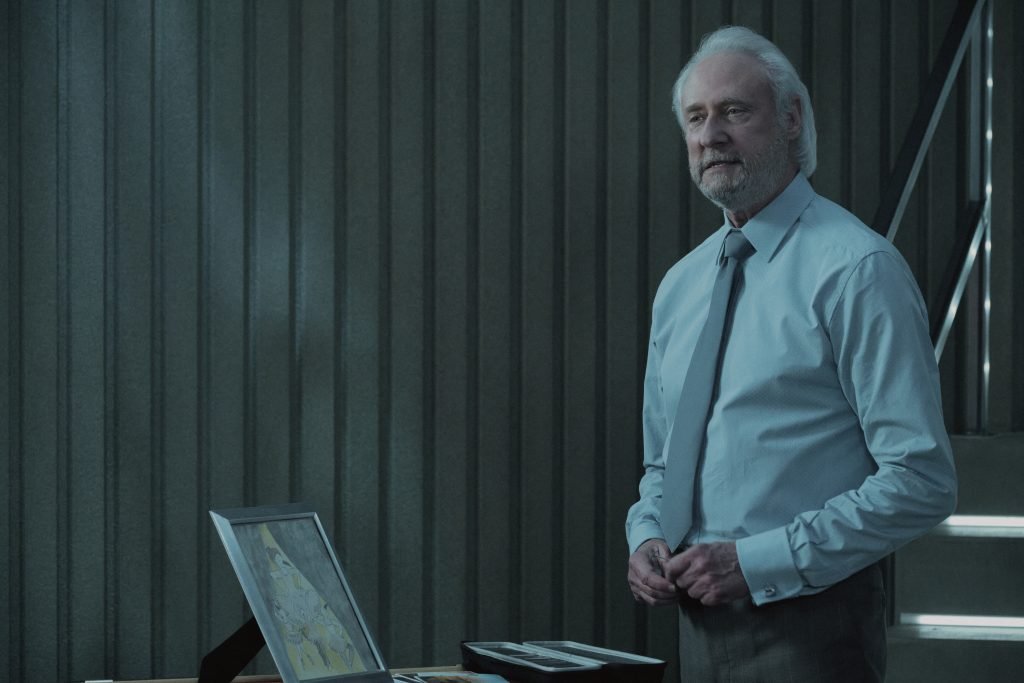 ---
More from Trek Central:
? – SNEAK PEAK – Star Trek: Picard Season 2, Episode 4 'Watcher'
? – REVIEW – Star Trek: Picard Season 2 Episode 4 'Watcher'
? – Everything We Know About Star Trek: Discovery Season 5
---
Join the Star Trek conversation via our social media platforms: