Last week saw the premiere of Star Trek: Picard Season 2. The opening episode has met widespread joy via social media as Sir Patrick Stewart returns to our screens. Not only is Picard back, but Season 2 has breathed new life into the series. Originally, Picard was hit and miss with Trekkies, but Season 2 is what many hoped the show would be when it first landed in 2020.
With the reveal of Q (John De-Lancie) at the end of Episode One, we know this week is gonna go big. Coming up on Star Trek: Picard Season 2 is this week's Episode #2 "Penance". Preview the latest pictures, trailers, and details right here with Trek Central!
Episode 2×02 "Penance"
"Picard finds himself transported to an alternate timeline in the year 2400 where his longtime nemesis, Q, has orchestrated one final "trial." Picard searches for his trusted crew as he attempts to find the cause of this dystopian future."

Written by: Akiva Goldsman, Terry Matalas & Christopher Monfette
Directed by: Doug Aarniokoski
Preview Images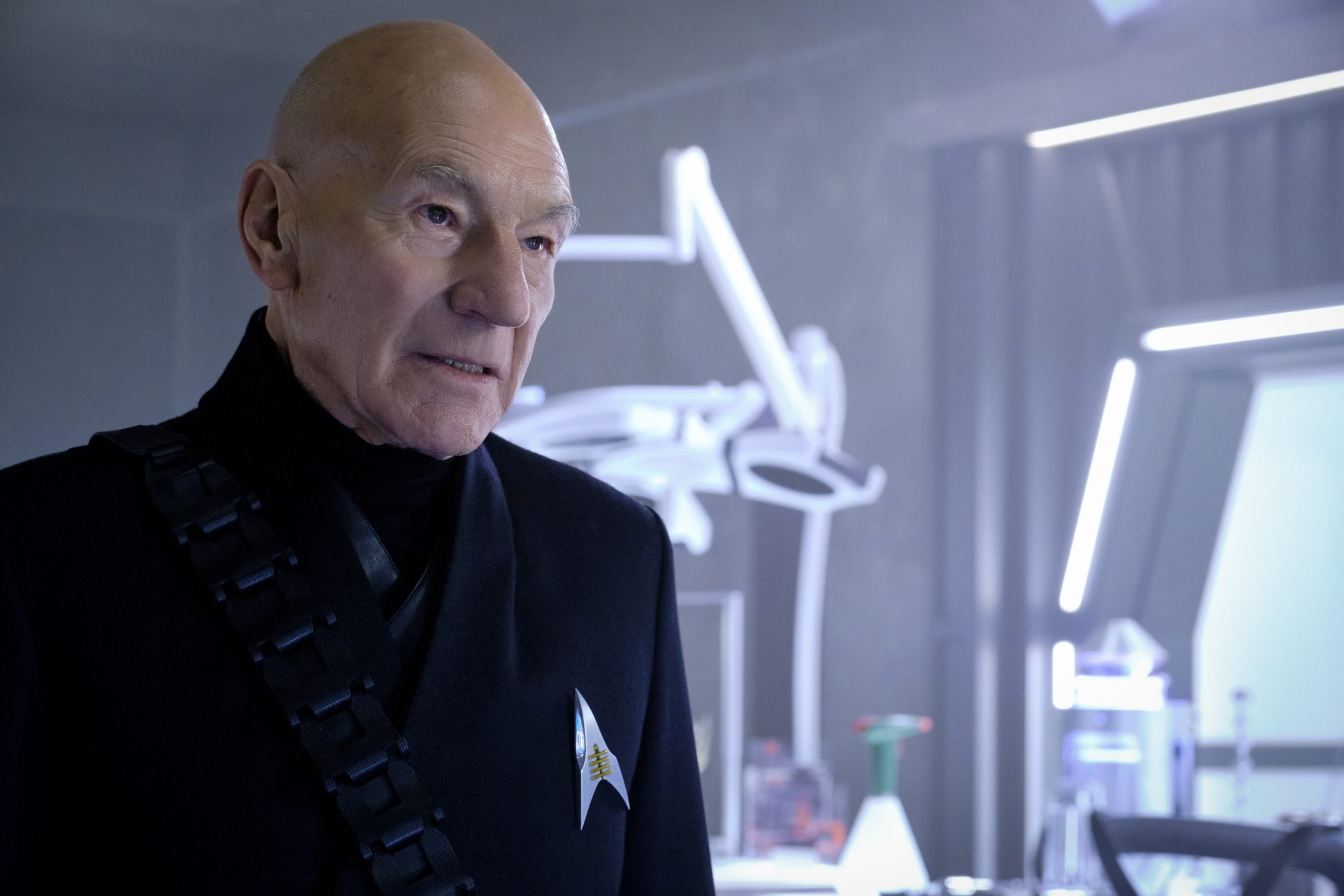 Picard Episode #2 Trailer
While we don't have an episode-specific trailer right this moment, we do have another. Paramount has shown off a small 30-second teaser, which includes scenes we've not seen before.
The Ready Room Exclusive Clip
Trekkies have been waiting to see how Q would appear in Star Trek: Picard Season 2. It looks like we're going to get to spend a good amount of time with him this week. This latest clip from The Ready Room after-show gives us a look at how Q treats Picard.
Where to watch
Need to know how to Watch Star Trek: Picard Season 2? Check out our handy guide!
And if you're excited for Star Trek: Picard Season 2 Episode 2, follow Trek Central on Social Media and YouTube. Our weekly review for Picard drops on Thursdays at 9 PM GMT! We're also sharing social media coverage, so be sure to check out the latest in Star Trek News.
---
More from Trek Central:
? – Review: 'The Star Gazer' – Star Trek: Picard's Season 2 Premiere
? – Where We Left Off With Star Trek: Picard's La Sirena Crew
? – FIRST IMPRESSIONS – Star Trek: Picard: "No Man's Land"
Join the Star Trek conversation via our social media platforms: