The USS Enterprise is in space dock and ready for launch. Join us as we preview the premiere of Star Trek: Strange New Worlds Episode One, streaming from this Thursday, May 5 (in select countries). The self-titled episode 'Strange New Worlds' was written and directed by co-showrunner Akiva Goldsman. We're all super excited to see the return of Anson Mount's Captain Christopher Pike!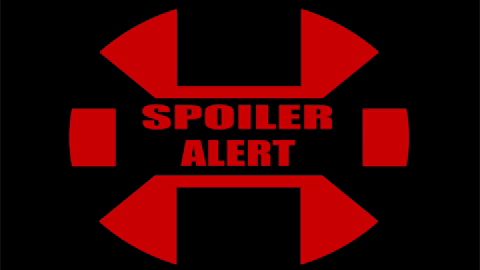 Please don't read on if you don't want spoilers!
---
'Strange New Worlds' (Premiere Episode)
"Captain Christopher Pike comes out of self-imposed exile to rescue an officer gone missing during a secret mission."

Official Synopsis
Promotional Pictures
The premiere episode fills in the gap at the end of Season 2 of Star Trek: Discovery. It's essentially the aftermath of the events of 'Such Sweet Sorrow'. And for Pike, 'Through the Valley of Shadows', where Pike learned his fate via a time crystal. However, It's that knowledge Pike is now struggling to come to terms with. His crew is on downtime, while the Enterprise is being repaired in Space Dock. Number One however doesn't do downtime.
Which secret mission is the synopsis referring to? Fortunately, the 8-minute feature in last week's Ready Room gives this away. It is Number One's mission. Una has managed to get herself in some trouble and is now in need of rescue. And no doubt, if there's one thing that can pull Captain Christopher Pike out of a fate-induced funk, it's knowing his friend and first officer, needs him.
CLIP – Star Trek: Strange New Worlds Episode One
The trailer/clip for Star Trek: Strange New Worlds episode one has arrived! It's even including a cheeky little reference to Star Trek: Discovery. I must say that the arrival to the Enterprise is something we have been wanting for ages now. One thing Star Trek does well all the time is arrival to starships and showing them off in all there glory.
Season One Trailer
While there is no episode-specific trailer for this week's upcoming episode, you might want to watch the main trailer for Star Trek: Strange New Worlds, Season One.
How to Watch
Star Trek: Strange New Worlds Episode One will stream from Thursday, May 5. It is available on-demand via Paramount+ in the US, Latin America, The Nordics, and Australia. Plus CTV Sci-fi Channel / Crave in Canada, Voot Select in India, and TVNZ in New Zealand. All other international release information is currently unavailable. Paramount notes it will be announced at 'a later date'.
---
More from Trek Central
? – Star Trek: Strange New Worlds Episode Titles & Details Revealed
? – TNG Reunites! Trailer for Star Trek: Picard Season 3!
---
Join the Star Trek conversation via our social media platforms: