In what has become a Friday afternoon habit, more major Star Trek news dropped today via Deadline. It revealed that not one, but potentially two new Star Trek movies are in the pipeline.
It's just over a month since Deadline broke the news on Kalinda Vazquez's Trek movie project, after her successfully pitch to Paramount. Today, Deadline once again delivered a surprise, albeit more discreetly via an article focusing on Paramount's movie release dates shuffle. In amongst the details was a spot on the June 2023 slate for an "Untitled Star Trek" movie.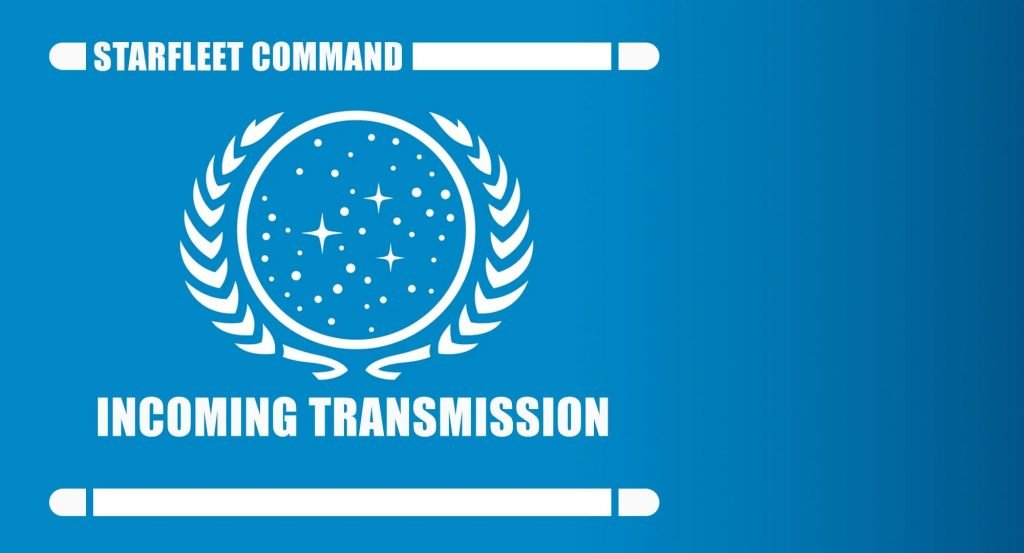 The official Star Trek site then followed that up, confirming the news:
"Today, Paramount Studios announced that they will be releasing an untitled Star Trek Universe movie on June 9, 2023. As of now, the film is untitled."

Via StarTrek.com
There have been a number of stalled attempts in recent years starting with a Kelvin Timeline Star Trek 4, announced in 2016. Plus a reboot project from Quentin Tarantino was announced, but neither have so far materialised. Then in 2019 Deadline reported that writer/director Noah Hawley had picked up the reins of Star Trek 4. It wasn't long however, until that project went quiet again.
NEW UNTITLED STAR TREK MOVIE
Now we have the new Untitled Star Trek Project set for 2023. What wasn't clear was if this was the release slot for the Vazquez movie, something new, or re-activated Star Trek 4.
Website PopCulture spoke to the Kelvin universe's Mr Spock – actor Zachary Quinto – just a few days ago. And asked the actor about the possibility of a new movie and returning to the role.
"Honestly, I have no real idea what's going on with Star Trek. [But] we all love each other and we all love that experience and I'm sure if it comes back around and we're all available, I'm sure we'd be happy to jump back on board. But I don't know — that's in other people's hands and I know I, for one, have had sort of moved on in terms of any kind of expectations, but you never know things come back in surprising ways and it's surprising times, and it could be fun if it happens."
Fortuitous, given the timing of the Deadline article release, but that still doesn't clear up the debate on if this is new, or what Trek timeline it could be set in.
Got a bit of news on this new 2023 Trek film.

It's not the recently announced one, written by Kalinda Vazquez. This is a new project and J.J. Abrams is producing.https://t.co/xIKtkfLyts

— Germain Lussier (@GermainLussier) April 9, 2021
A tweet from io9 writer Germain Lussier linking to an io9 article quickly provided some potential clarification:
a source close to the project told io9 this is not the Vazquez script. It is, however, a separate J.J. Abrams-produced Trek film but all detail beyond that remains top secret.
TWO NEW STAR TREK MOVIES?
If io9's source is correct, it would mean there are now two new Star Trek films in the pipeline, both produced by Bad Robot.
Startrek.com went on to clarify… or maybe muddy the waters a little further:
"This will be the first new Star Trek film since the last instalment in the Kelvin-verse…[.]…As of now, there is no official information concerning the director of this latest movie, nor do we know whether or not we'll be exploring more of the Kelvin-verse, perhaps pick up from where Star Trek: Nemesis left off with The Next Generation films, or if the film will follow a new plot entirely through the Prime timeline."
This strengthen's the claim these are two separate projects. Vazquez's project was announced first, so it's interesting to note it does not have a slot.
COULD VAZQUEZ'S PROJECT GET A STREAMING RELEASE?
There have been rumours surrounding a Star Trek: Discovery cast led feature, so far total unsubstantiated. Vazquez has of course written for Discovery, so the movie news expands her role in the franchise.
Something else to consider is a change in Discovery's season 4 production schedule. A Toronto production blog revealed a few weeks ago that Discovery has added 2 extra months to its planned schedule, now shooting thru to mid-August. It's important to stress that schedule changes due to delays in production are nothing new in COVID times. Delays for major productions however, are often reported by the press, but so far nothing has been noted for Discovery.
Also, with 5 Star Trek shows now on air or in production, only 4 of them will premiere each year with Paramount+'s one show a quarter plan. This scheduling will lead to longer hiatus between seasons for viewers and cast. Thanks to the flexibility of streaming schedules, this is nothing new. Many streaming shows with heavy production values take longer breaks, such as Amazon Prime's The Man in the High Castle and HBO's Game of Thrones. Plus it's likely that Paramount+ would branch out into producing other formats for its service. Direct-to-streaming movies have been very successful for other streaming platforms. There's nothing stopping these including some based on its tv franchises. But this is all speculation, it'll certainly be interesting to see where things go when more details are revealed.
We'll keep a close eye out for more information on these movie projects, and of course report all the latest Star Trek news as and when it happens.
Also from Trek Central:
---
Join the Star Trek conversation via our social media: